WorstBrands.com is a participant in the Amazon Services LLC Associates Program, an affiliate advertising program designed to provide a means for sites to earn advertising fees by advertising and linking to Amazon.com
For perfect cruising, you must have the right longboard under your feet. Before buying, you must check out the list of the worst longboard brands to avoid at all costs.
In today's saturated market, a number of cheap longboard brands are selling garbage to riders.
Since they are cheap, they can disappoint your ride, and you may end up frustrated.
So, in this guide, we will let you know about the bad longboard brands that are cheaply made, and also we will recommend you the top-selling boards in 2023.
List of Longboard Brands to Avoid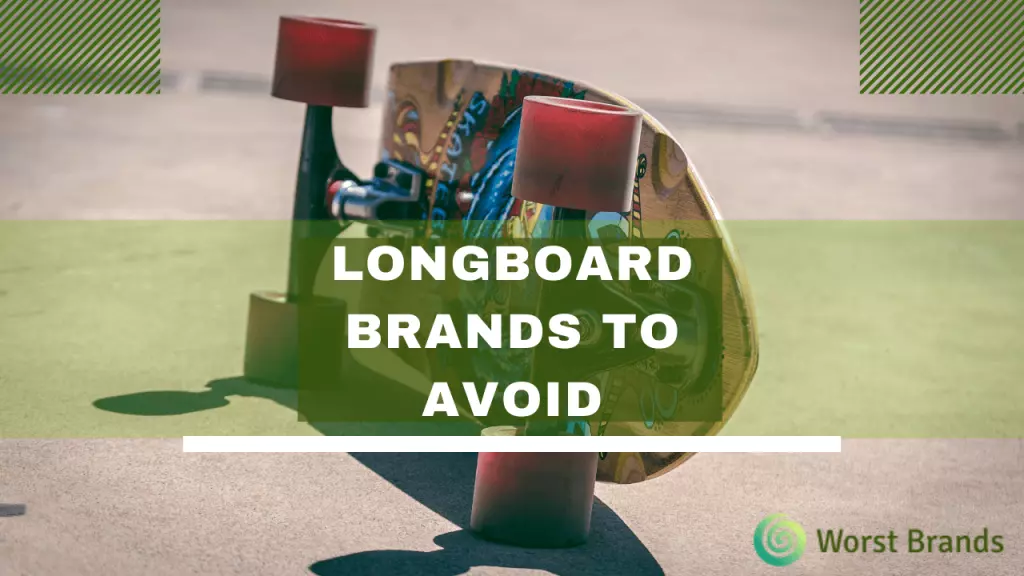 To help you pick the right board, our team has reviewed various high-end and cheap longboards.
We have also gathered feedback from experienced riders to make an unbiased guide on the poor-quality longboards.
Also read: Can you take a longboard on a Plane
The worst longboard brands to avoid are Kryptonics, Moose, Krown, and Chinese Longboards. The list is based on the ride experience, board quality, wheel and other parts sturdiness, price, and durability.
1. Kryptonics Longboard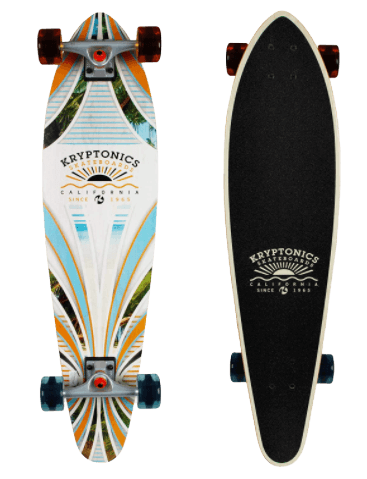 Kryptonics is a popular brand, and they have been in this business since 1965. They are one of the top sellers of longboards in the marketplace with a wide range of products.
However, in recent years the quality of their boards has declined. Most of the Kryptonics longboards are made in China using cheap raw materials and then shipped to the top-selling websites to sell online.
In the Kryptonics 36 model, you will encounter numerous issues, such as a stiff deck, less resilient tires, plastic trucks, and getting snapped quickly.
Many customers have given negative reviews about the boards at the various online forums, which are worth reading before making a final decision on this brand.
2. Moose Longboards

The Moose Longboard might be a decent choice for beginners searching for a suitable board at the lowest price. But, if you want a better cruising experience, you must look away.
Various riders report a number of complaints against Moose. The wood of the board is hard with no flex.
Also, the deck material is of inferior quality, and the high deck makes the ride unstable at a higher speed.
While carving, it gives no grip because it has zero concaves, so the downright is dangerous.
Still, Moose is considered a decent option for entry-level riders to learn before upgrading to the better boards.
3. Krown Longboard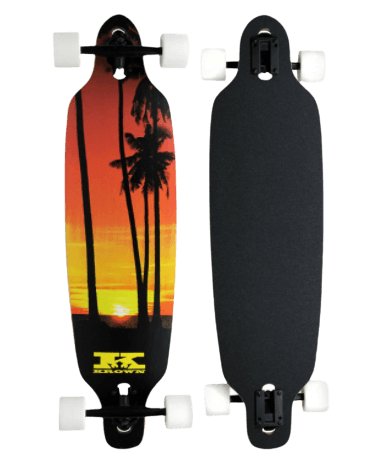 Krown has a variety of longboards available in various sizes, colors, and designs. These boards are easily accessible on the market at low prices.
Their services are sublime and attract more customers to buy from them.
But the Krown Freestyle Elite Drop longboards are not very appealing. The users make various complaints about this board.
The wood material is of inferior quality and could not sustain the weight, and the deck bent down too low.
Also, the board's trucks are too dangerous sometimes; they got stuck and didn't turn at all, which made them downright dangerous.
The bushing, bearing, and wheel of the board is also not up to the standards.
4. Chinese Longboards: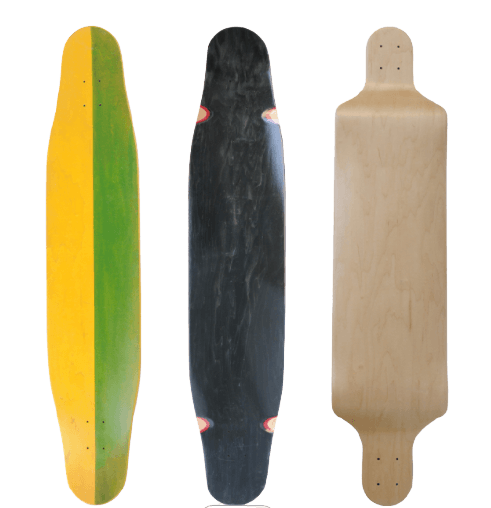 China is a big producer of longboards because of the low production cost.
They manufacture in mass and then sell online at top e-commerce websites in the USA, UK, Canada, and other countries.
Not all Chinese brands are the worst, but most of the suppliers from China are selling cheap quality boards.
You will face various issues while cruising on these low-profile decks, such as no flex, poor deck design, weak wheel grip, a lot of plastic builds, heavy wood, and easily breakable.
So you must avoid the low-profile Chinese longboard brands because they can easily make your ride horrible.
You might also like to read our detailed blogs on popular longboard brands:
Most Reliable Longboard Brands
For a beginner, it is always challenging to pick the most reliable brand that offers a great experience to its users.
Since there are hundreds of brands available, it is hard to tell which one is good for your riding level.
To protect your money from any gimmick, you can trust the following brands in 2023, which we have well-researched and reviewed.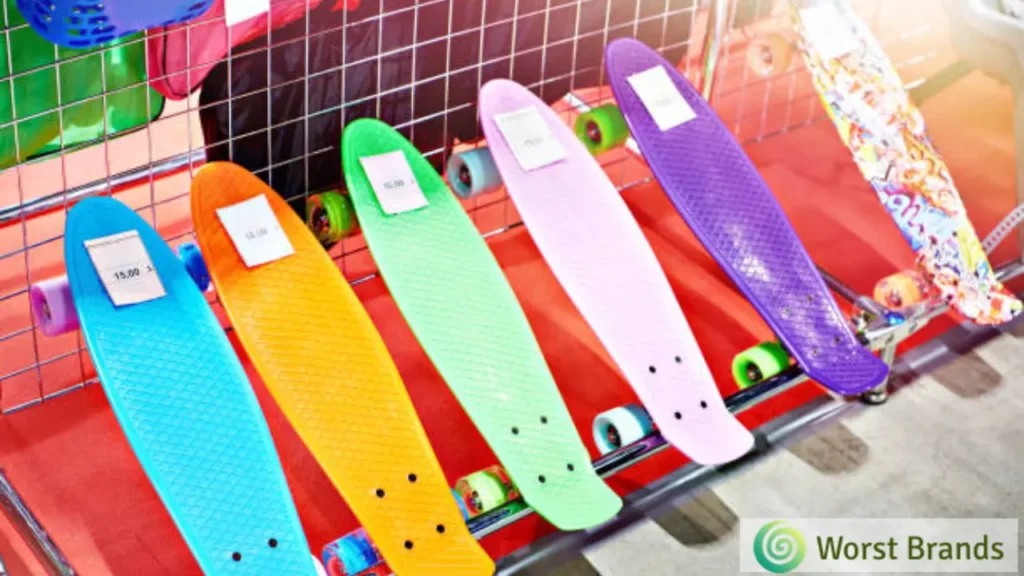 1. Sector 9
For outstanding quality boards, Sector 9 is always on top of the list. They have various kinds of products for different riders.
For more advanced riding, Sector 9 produces the best accessories for longboards, such as downhill helmets and gloves.
They also sponsor the top longboard riders on the big events and give them free Sector 9 gear.
In this way, they promote their brand and the sport.
Top 3 Sector 9 Longboards:
2. Landyachtz
It is a Canadian-based company that has proven its value frequently over the years. Landyachtz is the most known longboard brand on Earth.
Landy has delivered innovative decks, quality builds, the best trucks, and wheels that allured maximum longboard riders.
They produce a variety of products for different riders. They also patronize the best riders at big events around the globe to promote this sport.
For many reasons, Landyachtz is the number 1 longboard brand.
Top 3 Landyachtz Longboards
3. Rimable
Riders, who are looking out for more innovative decks and equipment, should look somewhere else.
These guys are focusing more on cost-cutting with stable rides. Rimable might be the best choice for a beginner because they offer the best skate experience at a low price.
Rimable boards have perfect ground clearance, even on sharp turns. Because of cutouts in the deck, no wheel bite, and it offers a smooth ride.
Top 2 Rimable Longboards
Frequently Asked Questions
Which type of longboard is easiest to ride?
Beginners are always curious to perceive the brands that are easy to ride. The following are the brands that are best suitable for them:
1. Rimable 41 Inch Drop Deck Longboard
2. Atom 41 Inch Drop Deck Longboard
3. Junli 41 Inch Freeride Longboard
4. VOLADOR 42inch Freeride Longboard
Is it better to buy a complete longboard?
Yes, a complete longboard is a better option as it costs less. It might not be the best choice for beginners because assembling the board is hard.
However, if you know how to assemble it, then you can buy a custom longboard.
How do I choose a longboard?
You need to check the following things before choosing a longboard:
1. Riding style
2. Deck shapes and flex.
3. Quality of trucks
4. Wheels grip
5. Bearings and bushings quality
6. Length of the board and wheelbase
Final Words
In the longboarding sport, many questions appear in mind. For instance, what are the longboard brands to avoid?
What are good longboard brands? Which type of board is easiest to ride? And many more.
You may find many articles on the longboards. But hardly anyone tells about the worst longboards brands to avoid when buying.
It is highly confusing to pick the most suitable longboard option since hundreds of brands are competing against each other.
So, it is wiser to pick the brands that offer maximum value and quality at a reasonable price.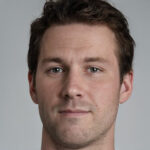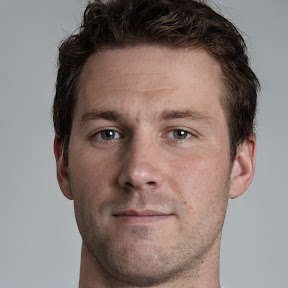 As the Lead Editor and Author at WorstBrands, Christopher Evans has earned a reputation for fearlessly honest brand reviews. Beyond his professional expertise, he takes immense pride in being a devoted father and embraces his insatiable wanderlust. With a passion for travel, Christopher's adventures influence his unique perspective on brands and their impact. His captivating writing not only guides consumers but also offers invaluable insights to companies looking to improve their products and services.