WorstBrands.com is a participant in the Amazon Services LLC Associates Program, an affiliate advertising program designed to provide a means for sites to earn advertising fees by advertising and linking to Amazon.com
Choosing the right longboarding brand is always a challenging task. So, it is better to spend some time researching the brands before making a purchase.
Among many top longboard brands, Apollo is one of the best-selling longboards on the market. Apollo is an emerging company in the boarding industry located in Germany.
They are getting popular because of their high-quality boards that are easy to ride. All types of riders, from beginners to experts, can use these boards.
If you are still confused about which Apollo board to pick, then this Apollo longboards review can help you.
In this guide, we will let you know Apollo's top 3 models with pros and cons. So, keep reading our review on the Apollo longboards to know their best riding boards.
Apollo Longboards Review
Related Article: Longboard Brands to Avoid in 2023
1) Apollo Drop Through Longboard
Let's begin with Apollo Drop Through Longboards. It is one of the top-selling boards among beginners as well as professionals. The best thing about this board is that it is easy to ride because of its unique design.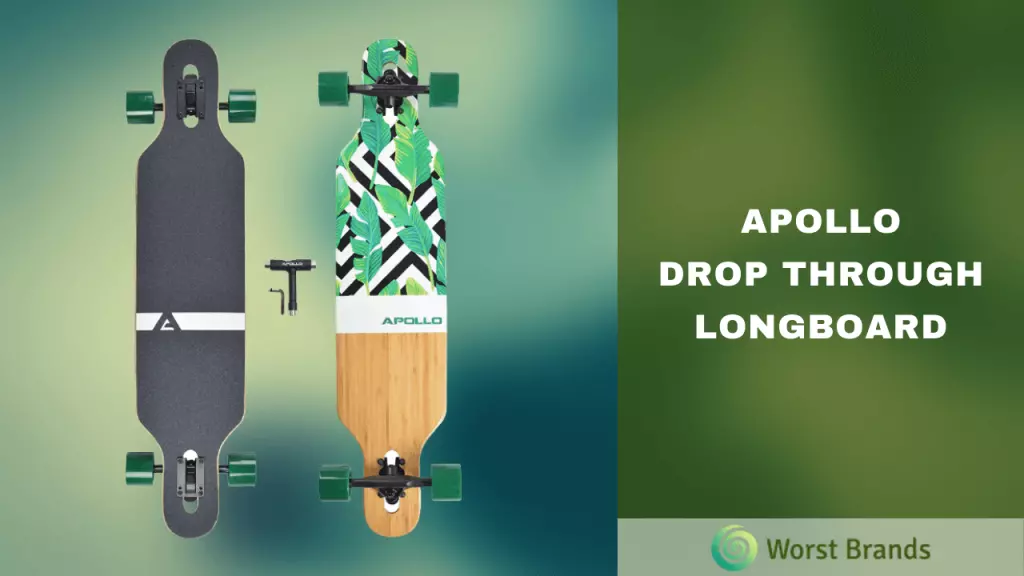 The Apollo drop-through board is designed for high speed that can be used for carving, commuting, cruising, and downhill riding.
Riders prefer this board since it allows them to travel at high speed anywhere they desire.
Construction
It is made of excellent materials, with 5 layers of Canadian maple wood and a bamboo bottom layer.
The deck has a length of 39 inches and a width of 9 inches. Because of the high-quality Canadian maple wood, the board is sturdy and long-lasting.
Furthermore, the deck is covered with highly grippy OS780 grip tape. It helps you to keep a stable position while cruising.
Shape & Design:
The shape of the board provides you the maximum balance and reduces the possibility of wheel bite while carving on the board.
The deck comes in various sizes, ranging from 36 to 40 inches. The board's deck is wide enough to place your foot comfortably. The board can easily hold a weight of up to 220 pounds.
Wheels & Trucks:
This longboard is equipped with 7 inches aluminum trucks and 69 x 55 mm HR78A wheels that offer a smooth and steady ride.
Also, it has ABEC-9 bearings that make you ride more steadily, protect the bearings from dirt, and ensure longevity.
In addition, you might also love to read our expert reviews on other popular Longboard brands:
2) Apollo Special Edition (Best for Cruising)
The second one on our review list is the Apollo Special Edition Cruiser Longboard.
This board is perfectly suited for all new riders who wish to take their riding experience to the next level. Since it is a drop-through deck, it is popular right from the start among beginners.
Construction
This board is made up of 7 layers of Canadian maple wood. The deck is 39 inches in length and 9 inches in width. It provides enough room for you to lay your feet on the deck.
Shape & Design:
The shape of the board is drop-through. Its concave deck offers a perfect cruising experience while making it easier to ride on. 
Furthermore, the grip tape on the deck provides you with a solid and comfortable grip.
Wheels & Trucks:
Wide wheels and axles ensure a stable stance. The entire package is completed with a nice flex that is appealing to beginners.
However, its wheels have a hardness grade of 78A, making them somewhat stiffer than standard.
3) Apollo Complete Longboard (Galaxy Edition)
On our Apollo longboards review list, the final one is their special Galaxy longboard.
This board has a wonderful look that will make it stand out in a crowd. Apollo has designed this board specifically for cruising, freeriding, and carving.
Construction:
This board is also made of high-quality Canadian maple. It has a massive deck size, which is 40 inches long and 9.5 inches wide. The deck comes along with integrated grip tape and allows you to carve smoothly.
Shape & Design:
The shape and design of the board provide faster rides while giving maximum stability and control.
Since the deck is wider, you will get ample room to place your feet on the board. However, carrying this huge deck might be a problem for some people.
This board can easily hold a weight of up to 220 pounds.
Wheels & Trucks:
The wheels are wider and have a hardness rating of 78A. Also, it has ABEC-7 stainless steel bearings that provide optimum shock absorption and steadiness. The 7 inches reverse kingpin trucks will make your ride smooth.
Frequently Asked Questions
Are Apollo longboards good?
Yes, their longboards will be very popular among the new riders in 2022. They are one of the top-selling brands due to their high-quality boards at affordable prices. You can rely on this brand for a quality riding experience without shelling bucks on high-end longboards.
Do Apollo Boards come fully assembled?
Yes, their boards are shipped pre-assembled. You can start riding Apollo boards right after unpacking them. However, it would be better to check the bearings and trucks before riding to make sure to avoid any insolvencies.
Final Words
Are you a thrill-seeker looking for a longboard to take your riding experience to the next level? Look no further than Apollo Longboards.
With their high-quality and easy-to-ride boards, Apollo is quickly becoming one of the best brands in the boarding industry.
The Apollo Longboards are just a few of their top models catering to riders of all levels.
Each board boasts a unique construction, shape, design, and wheels that provide stability, control, and speed.
When you choose Apollo, you're not just getting a longboard but a dependable riding companion that will give you an unforgettable experience.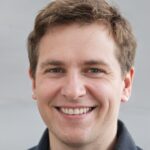 Steven Settles is a professional content writer with over 7 years of experience in writing for different niches, including brand reviews, technology, fitness, and more.
Currently, he is working as a content writer for WorstBrands, where he provides insightful reviews of different products, including home appliances, outdoor gear, fashion, and kitchen products. In his free time, Steven enjoys traveling and exploring new places.