Mopping is a basic household chore, and many of us consider it an afterthought when buying supplies. I mean, a mop is a mop, right? Wrong!
Just as there are top-tier mops out there, some brands simply don't hold up to their promises.
We've all experienced that dreaded moment: splashing soapy water on the floor, only to find that our mop leaves more of a mess than cleaning.
If you're looking for a mop, you'd want to avoid certain brands. So today, let's unravel the worst mop brands.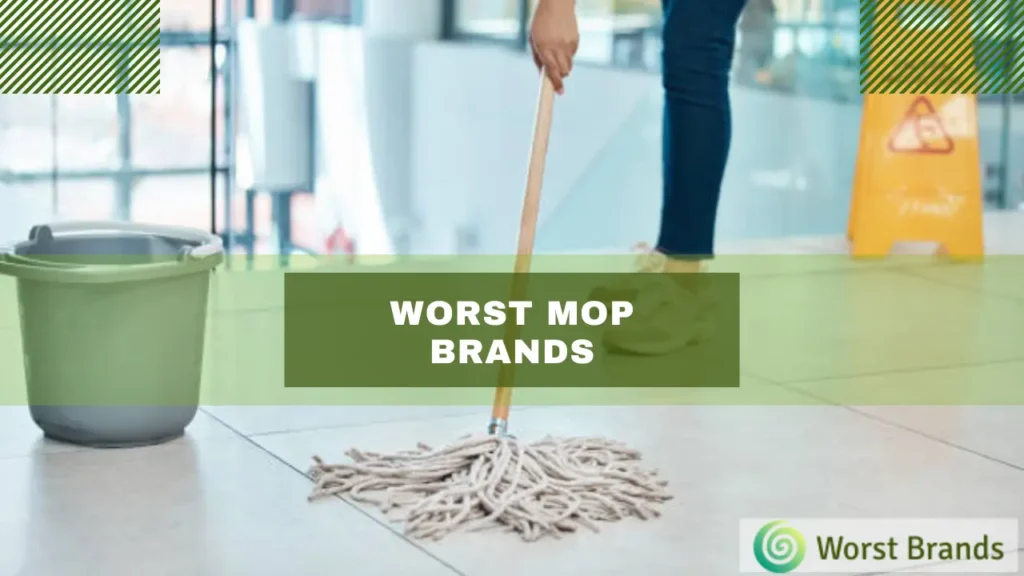 Worst Mop Brands to Avoid
Based on inefficient cleaning, ease of use, and build quality, the worst mop brands are Pine-Sol, ZUBULUN, Xifando, and Almcmy.
Pine-Sol Microfiber Self Wringing Mop
Having heard a lot about Pine-Sol's range of products, I decided to try their Microfiber Self Wringing Mop.
Its sleek green design and the brand's reputation certainly added to my expectations. Unfortunately, the product didn't live up to them.
Upon initial use, the top plastic grip felt flimsy and soon broke. The self-wringing feature, one of its main selling points, proved more laborious than efficient.
Even after exerting effort, the mop remained excessively wet, making cleaning challenging.
The mop's structural design also raised concerns. Though advertised as extendable, the handle consistently slipped out of its set position.
Worse yet, the mop head, supposedly secured, detached after minimal use due to a weak tie strap.
Within a week of using it, the mop's shortcomings became evident, making me question its durability and overall quality.
While it might seem like a good deal based on its features and brand name, my experience suggests looking elsewhere for a reliable cleaning solution.
Perhaps even exploring the bad vacuum cleaners can be an eye-opener for avoiding other cleaning tools.
ZUBULUN Self Wringing Mop
The ZUBULUN Self Wringing Mop, though appealing on the surface, has several notable shortcomings.
Its self-wringing feature, meant to simplify the cleaning process, often causes water to splash haphazardly rather than ensuring a smooth wringing mechanism.
The mop's handle lacks durability and broke after minimal use, raising concerns about its build quality.
Additionally, the "scratch" pad attached doesn't effectively tackle stubborn stains, as one might hope.
Another design flaw is the mop's height and ergonomics. It frequently jams during use, making it challenging to squeeze water out efficiently.
And, importantly for those concerned about preserving their floors, there are reports of this mop causing scratches on vinyl plank flooring.
In short, with all these flaws, it is definitely among the worst self wringing mop brands in the market.
While its features might sound promising, the actual performance is a letdown.
If you've ever been disappointed with carpet maintenance, our guide on the worst carpet cleaners might resonate with you.
Xifando Dust Mop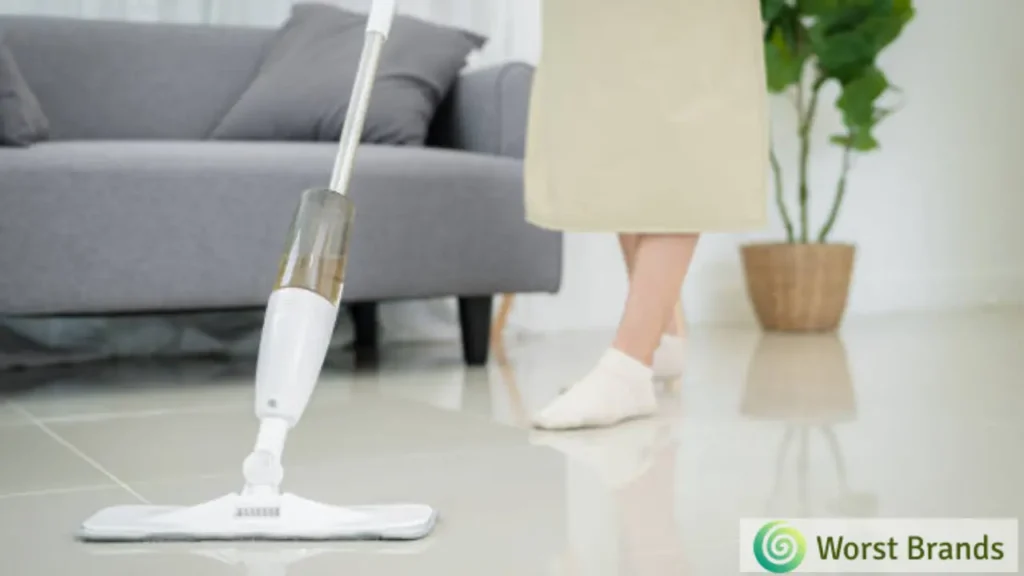 When looking into dust mops, you might come across the Xifando Three-Section Telescopic Aluminum Alloy Rod.
While it might seem like a viable option initially, users have pointed out several issues that make it a dust mop brand to avoid.
The most significant concern revolves around the mop's telescoping handle.
Many find the handle's length inadequate for an average adult, making it challenging and uncomfortable to use.
Even for below-average height, the handle often doesn't extend sufficiently, falling way short of user expectations.
Another pressing concern is the build quality. The aluminum handle seems prone to collapsing during use, likely due to its cheap construction.
This collapsing nature is inconvenient and can lead to the handle unscrewing itself.
Lastly, the primary function of a dust mop is to attract and retain dust effectively. Unfortunately, Xifando's dust mop doesn't do its primary job well.
Users have pointed out its inefficiency in holding onto dust and pet hair.
In addition, if garden maintenance is your concern, steer clear of some of the bad leaf blowers on the market.
Almcmy PVA Sponge Mop
The Almcmy PVA Sponge Mop's absorbent claims and suitability for various surfaces caught my attention. However, its performance was underwhelming.
The sponge, though claimed to be super absorbent, retained too much water even after wringing, making the cleaning inefficient. Detaching the sponge was another challenge due to its design.
Moreover, the sponge often fails to attach securely to the pole, making the mop less functional.
Given these issues, it's clear why users label it as one of the worst sponge mops. If you prioritize efficiency, you might want to explore other mops before settling on this one.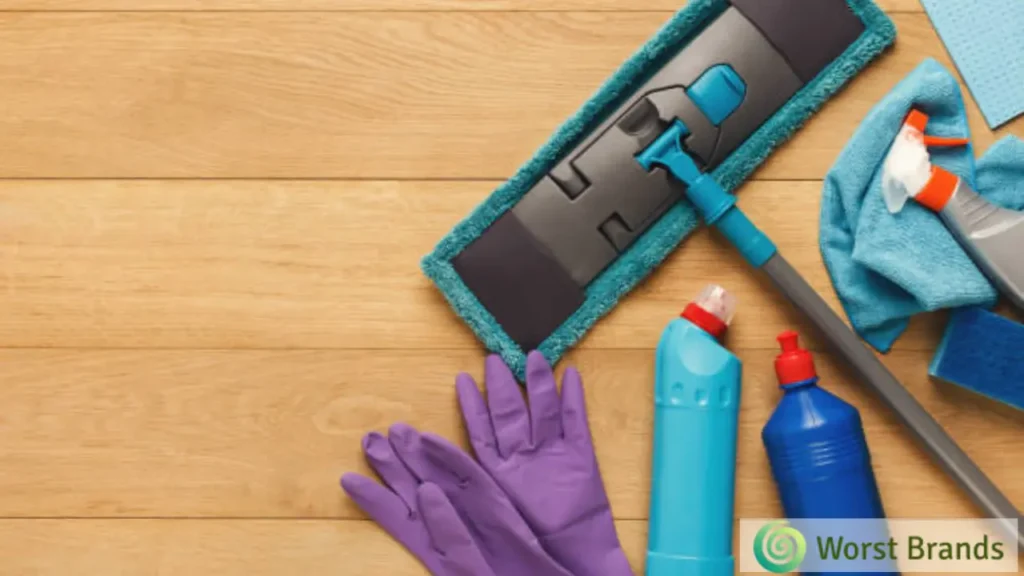 Final Words
Choosing the right mop can be a game-changer for your cleaning routine. But while many brands promise superior results, some don't deliver on their claims.
By being aware of the worst mop brands in the market, you can make informed decisions and ensure that your floors get the care they deserve.
After all, when it comes to maintaining a spotless home, it's essential to have reliable tools. Don't let subpar mops dampen your cleaning spirit.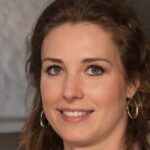 Crystal Hafley is a dedicated writer and content creator for WorstBrands, where she specializes in writing insightful reviews about kitchen appliances and fashion products.
With her expertise, Crystal provides readers with accurate and reliable information to help them make informed decisions about the brands and products they use every day. When she's not researching or writing, Crystal enjoys cooking and exploring the latest fashion trends.