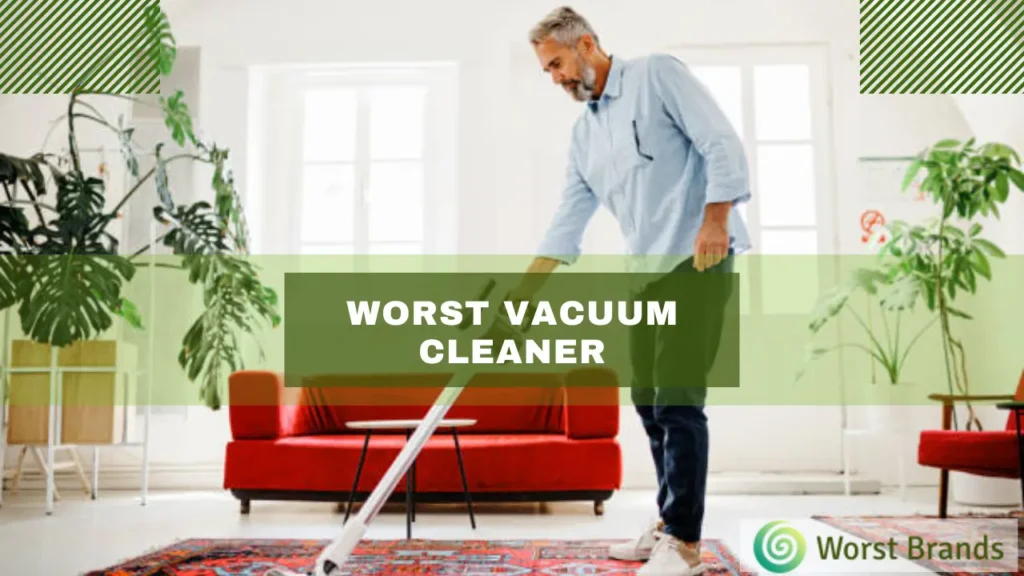 When it comes to household appliances, a vacuum cleaner is a must-have for keeping your living space clean and dust-free. However, there are hundreds of options available, so which one to choose?
Well, some excel in performance, durability, and ease of use, while others fall short in one or more of these categories.
So, we thought to test and shed some light on the worst vacuum cleaners to avoid at all costs. These are the least reliable vacuum cleaners that have not scored well in our tests and consistently received bad reviews from users and experts alike.
Worst Vacuum Cleaners
After testing and looking at customer reviews, the worst vacuum cleaners that you should avoid are Hoover ONEPWR, FABULETTA 23 Kpa, Pro Team ProVAC F56, and Prolux 2.0.
Hoover ONEPWR Cordless Vacuum Cleaner
The Hoover ONEPWR Blade+ Cordless Stick Vacuum Cleaner comes with features like a removable dirt cup, a Multi-Surface Brush Roll, and an exclusive ONEPWR Lithium-Ion battery,
However, it fails to deliver on some crucial aspects. Firstly, the suction power leaves much to be desired; despite multiple passes, it struggles to pick up dirt and debris on various surfaces.
Additionally, while it is relatively light and easy to maneuver around furniture, it is still cumbersome to carry up and down the stairs and awkward to handle on staircase surfaces.
Despite its user-friendly features, the critical shortcomings of the Hoover ONEPWR Blade+ make it a less-than-optimal choice. Hence, it is among the least reliable vacuum cleaners in my experience.
Not only vacuum cleaners, Hoover has also earned its name among the worst carpet cleaners.
FABULETTA 24 Kpa Cordless Vacuum Cleaner
My experience with the FABULETTA Vacuum Cleaner was far from satisfactory.
Despite its claim of powerful suction, it struggled significantly with basic tasks, like picking up lint or crumbs from thin kitchen rugs.
Even after repeatedly going over the same areas, the vacuum only picked up about 50% of the debris, forcing me to resort to my corded vacuum to finish the job.
The vacuum broke entirely after only 5 weeks of light use, once a week.
The top part, the heaviest, broke off from the rest of the vacuum, revealing cheap-looking plastic posts that were all broken and impossible to repair.
This incident reinforced my belief that the FABULETTA Vacuum Cleaner needs to be a better-made and performing product.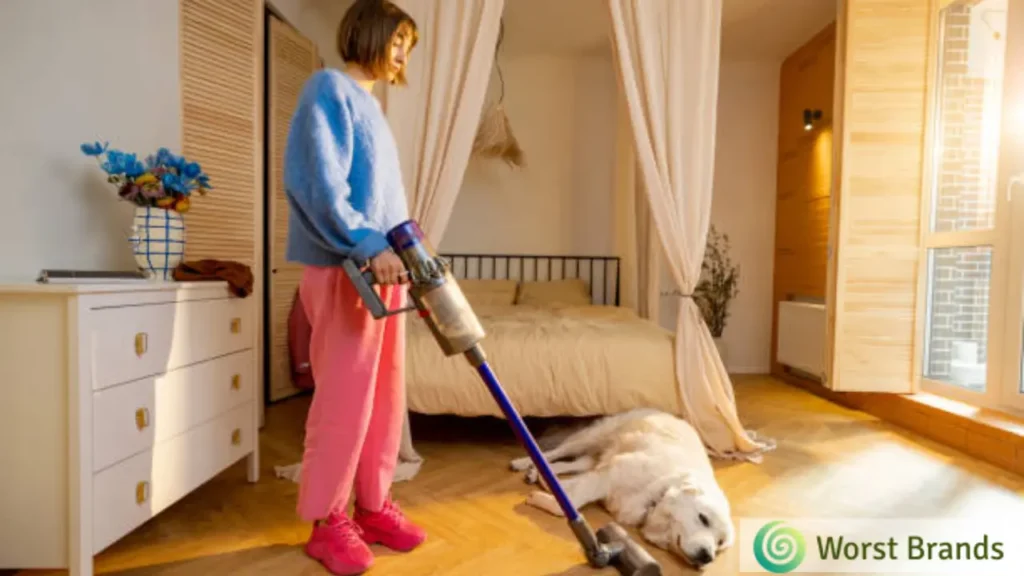 Read the following articles for other worst home appliances:
ProTeam ProVac FS6 Backpack Vacuum Cleaner
Next on our list of bad vacuum cleaners is ProTeam ProVac FS6. While it is marketed as a lightweight and compact device, it feels quite the opposite when you use it.
The bulkiness of the vacuum makes it uncomfortable to wear and maneuver around, especially when you need to clean tight spaces or move around furniture.
Moreover, the attachments do not fit securely, and the filter covers come off while in use, making cleaning extremely inconvenient and ineffective.
This is a significant design flaw affecting the vacuum cleaner's overall functionality.
Additionally, when I purchased and used the product, the hose started to open after only 4 uses, which clearly indicates the product's poor quality.
It's concerning that a brand like ProTeam, which is associated with commercial cleaning products, would have such quality control issues.
Prolux 2.0 Backpack Vacuum Cleaner
Despite its high price tag and promising features, the Prolux 2.0 Backpack Vacuum Cleaner was a significant disappointment.
Initially, the vacuum demonstrated great suction, but this lasted only 20 minutes, after which the performance deteriorated drastically.
A noticeable gap between the canister and the motor causes a loud hissing noise and loss of suction.
Moreover, the vacuum design was cumbersome, causing back pain and inconvenience during use.
Overall, the Prolux 2.0 is a poor investment, failing to deliver on its promises, and thus, you should avoid this low-quality vacuum cleaner.
OBODE Robot Vacuum and Mop Combo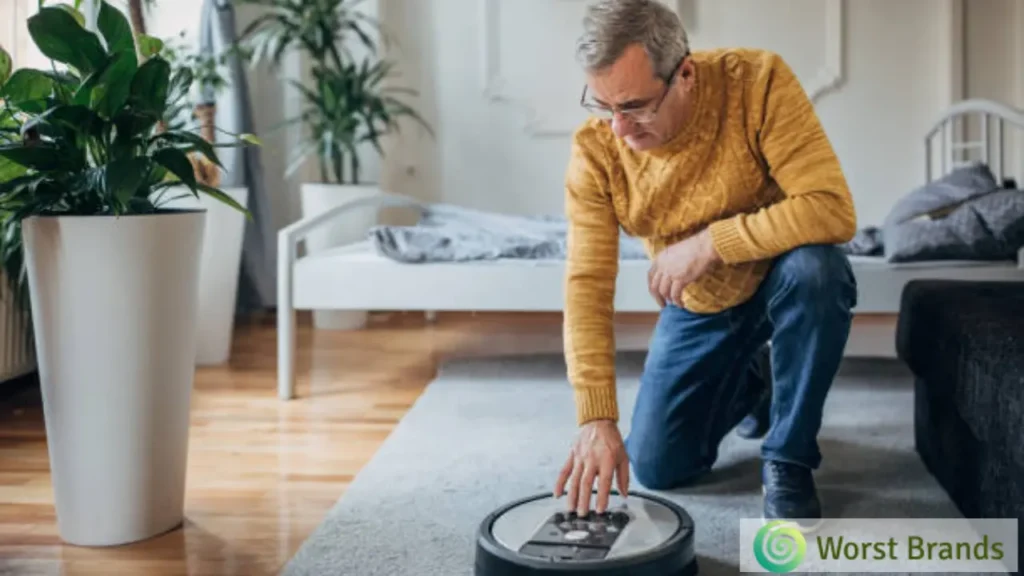 Last on our list is the OBODE Robot Vacuum and Mop Combo by Midea. One of the biggest issues was its inability to map the house, which resulted in inefficient cleaning.
Even when it did manage to pick up some debris, it never self-emptied as advertised, rendering the self-emptying feature useless.
Additionally, the dust collection hub failed to clean out the vacuum, and the app needed to be more user-friendly, frustrating the whole experience.
The vacuum also tended to get stuck on various surfaces, damaging carpet fibers.
Furthermore, the scheduling function was severely flawed due to the device's inability to tell time accurately.
The device did a decent job mapping the house. However, it still struggled to locate the charging base, which defeats the purpose of having a smart mapping feature.
Overall, the OBODE Robot Vacuum has several shortcomings, and I would not advise you to buy it.
Wrapping Up
Keeping your living space pristine is a priority, but making the right choice can be daunting with so many vacuum cleaners available.
Avoid the worst vacuum cleaners like the Hoover ONEPWR, Prolux 2.0, and OBODE Robot Vacuum, which fail to meet expectations despite their attractive features and premium pricing.
From inadequate suction power to design flaws and durability issues, these models exhibit critical shortcomings that make them a poor choice for your cleaning needs.
It's essential to look beyond the marketing hype and carefully assess a vacuum cleaner's functionality, reliability, and user experience before making an investment.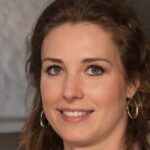 Crystal Hafley is a dedicated writer and content creator for WorstBrands, where she specializes in writing insightful reviews about kitchen appliances and fashion products.
With her expertise, Crystal provides readers with accurate and reliable information to help them make informed decisions about the brands and products they use every day. When she's not researching or writing, Crystal enjoys cooking and exploring the latest fashion trends.