Attention all generator enthusiasts! If you're like me, you know that not all generators are created equal.
You've probably experienced your fair share of worst generator mishaps, and you're searching for that perfect power source for your home, camping trip, or work site.
Well, today, I'm going to let you in on a little secret: there are some least reliable generator brands out there that you should definitely avoid.
Before we jump in, I want to make sure that you know that this list is based on my personal experiences and research. And, just because I've had some bad experiences, doesn't mean that you will too.
However, if you want to avoid headaches and save your hard-earned cash, you might want to steer clear of these generator brands.
List of Worst Generator Brands to Avoid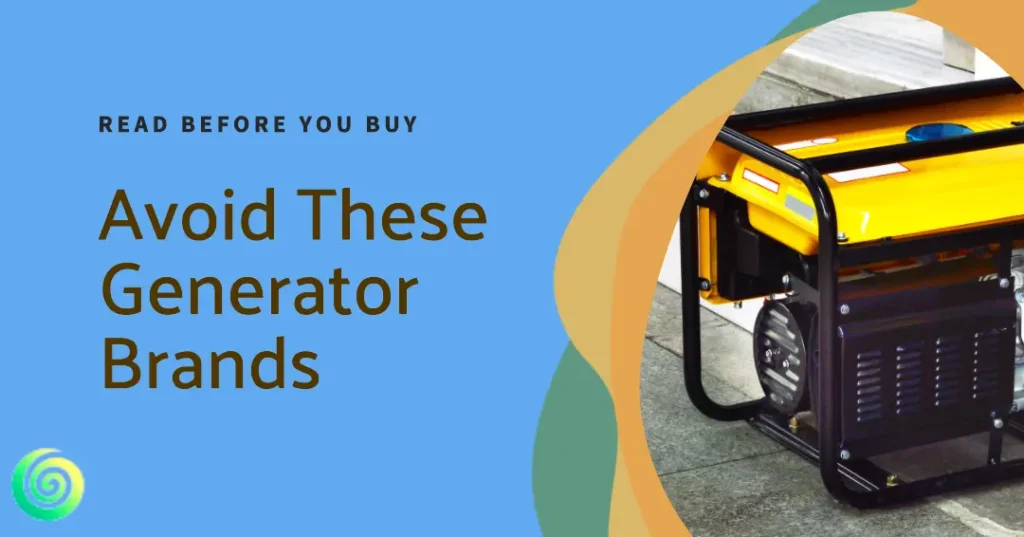 Avoid costly generator mistakes by learning about the worst brands, including Pulsar 12,000W, Sportsman Gasoline 4000W, DuroMax XP9000iH, and Generac 76762.
This article is based on my personal experiences and customer reviews, helping you make informed decisions.
1. Pulsar 12,000W: A Series of Unfortunate Events
When it comes to the Pulsar 12,000W generator, the reasons to avoid it stack up quickly.
Here's a breakdown of the issues I faced, which led me to conclude that this generator is not worth the investment:
Poorly built: The overall build quality was subpar, making it less reliable and durable than other generators on the market.
Fuel shut-off valve leaking fuel: A leaking fuel valve is not only a safety hazard but also a waste of resources and money.
Spark plug boot broke off: With a broken spark plug boot, the generator's performance was severely compromised, and it required a repair before it could be used again.
Gas leaking from the tank: Similar to the fuel shut-off valve issue, a leaking gas tank poses a significant safety risk and can lead to wasted resources.
2. Sportsman Gasoline 4000W: The Slow Fade
The Sportsman Gasoline 4000W generator might seem like a decent option at first glance, but my experience showed me otherwise.
Here's a summary of the problems I encountered, which make this generator a brand to avoid:
Shutting off with less electric draw: The generator gradually began to shut down with less and less electrical draw, making it highly unreliable for providing consistent power when needed.
Oil leakage issues: Leakage on the side and bottom of the generator is a clear sign of poor build quality and could lead to further problems down the road.
Damaged packaging: The packaging arrived with scrapes, rips, tears, gouging, and punctures, despite being marked as fragile. This raises concerns about the care taken during shipping and handling, as well as the quality control measures in place.

3. DuroMax XP9000iH 9000-Watt: Overhyped and Underperforming
While the DuroMax XP9000iH 9000-Watt generator may appear promising on paper, my experience with it was less than satisfactory.
The following issues are the key reasons why I believe this generator brand should be avoided:
Overloading at 5000 watts: The generator was unable to handle its advertised capacity, overloading at just 5000 watts, which is significantly lower than the promised 9000 watts.
CO2 shutdown while running outside: The generator unexpectedly shut down due to carbon monoxide detection, even though it was running outdoors where ventilation should not have been an issue.
Unreliable: The generator stopped working after a mere 100 hours of use, raising serious questions about its durability and overall quality.
Questionable support: When faced with these issues, the manufacturer's support and assistance were not up to par, leaving me to deal with the problems on my own.
4. Generac 76762: The Noisy and Inefficient Beast
The Generac 76762 generator presented a number of issues that make it a brand to avoid.
Here are the main reasons why I would not recommend this generator to anyone:
Loud operation: The generator produced an excessive amount of noise during use, making it an inconvenient and disruptive choice for both residential and commercial settings.
No idle when not in use: The generator continued to run at full speed even when there was no demand for power, leading to wasted fuel and increased wear and tear on the machine.
Lack of 220v output: Despite being a feature expected in most generators of its class, the Generac 76762 did not offer a 220v output, limiting its versatility and usefulness.
Dead battery: After just eight months of ownership, the battery was dead when I tried to use the generator for the first time, raising concerns about the product's overall quality and reliability.
Reliable Generator Brands: Power Your Life with Confidence
While we've covered the generator brands to avoid, it's essential to highlight some reliable options for those seeking a trustworthy power solution.
These three generator brands have proven themselves to be reliable, powerful, and versatile, earning praise from users and industry experts alike.
1. Honda EU2200ITAN: Legendary Quality with More Power
The Honda EU2200ITAN is an excellent choice for those who need a small, powerful, and reliable generator.
Delivering 10% more power than its predecessor, the EU2000i, the EU2200i offers the same legendary quality and performance that Honda is known for.
This compact, lightweight generator is perfect for powering essential appliances, tools, and devices. Users rave about its reliability, quiet operation, and renowned Honda quality that ensures a long-lasting, trouble-free experience.
2. Westinghouse Outdoor Power Equipment: Power and Versatility Combined
Another reliable generator brand to consider is Westinghouse Outdoor Power Equipment. Their dual fuel generator offers 2000 running watts and 15000 peak watts, providing ample power for a variety of applications.
This well-built machine is known for its reliability, power, and versatility, making it an excellent choice for home, outdoor, or worksite use.
The generator comes with a detailed parts list and a comprehensive manual, ensuring you have all the information you need to operate and maintain your generator effectively.
3. Champion Power Equipment: Trustworthy and Versatile Power Solutions
Champion Power Equipment is a brand that has earned its reputation for producing reliable and trustworthy generators.
Their dual-fuel, electric start generator is a prime example of their commitment to quality and performance. Users appreciate the versatility and usefulness of Champion generators, which are suitable for various applications, from home backup power to outdoor adventures.
With a focus on durability and customer satisfaction, you can trust Champion Power Equipment to keep the lights on when you need them most.
Some other WorstBrands that you might like to avoid:
Final Thoughts
The generator market offers a wide range of options, from brands to avoid, like Pulsar 12,000W, Sportsman Gasoline 4000W, DuroMax XP9000iH, and Generac 76762, to reliable and trustworthy choices such as Honda EU2200ITAN, Westinghouse Outdoor Power Equipment, and Champion Power Equipment.
By conducting thorough research and considering user experiences, you can make an informed decision that will serve you well in the long run.
When investing in a generator, prioritize reliability, efficiency, and support to ensure a positive experience and long-lasting performance.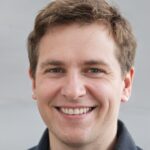 Steven Settles is a professional content writer with over 7 years of experience in writing for different niches, including brand reviews, technology, fitness, and more.
Currently, he is working as a content writer for WorstBrands, where he provides insightful reviews of different products, including home appliances, outdoor gear, fashion, and kitchen products. In his free time, Steven enjoys traveling and exploring new places.