A lawn mower is certainly an essential gardening machine, and it is also quite an expensive gadget.
Every brand tries to facilitate its customers with more convenience, but not everyone earns perfect results.
After the research and feedback from homeowners having lawns, we can say that the lawn mower brands to avoid are Earth wise, Stihl, Sun Joe, Troy Bilt, Craftsman, Cub Cadet, and Poulan Pro.
So, today in this post, I will let you know the reasons why you should avoid these brands. Now, let's get started.
Identifying the Worst Lawn Mower Brand
The best way to tell if the lawn mower brand is the worst is by checking out reviews and feedback on different lawn mower brands.
For this you can check the reviews section of Amazon and other e-commerce stores, also you can check the answers to related questions on forums like Quora and Reddit.
You should go through a few sites to get a better understanding of what's happening in the market, and what brands are providing the best performance in your area.
Some other things to check in order to avoid the worst lawn mower brands include:
Quality of motor/engine parts
Weight and size
Fuel consumption
Maintenance cost
Safety features
Customer service
Company policies and practices
List of 7 Lawn Mower Brands to Avoid
Therefore, we are here to help you to choose a reliable machine for your lawn. We have done a lot of research and put together a list of the worst lawnmowers.
So without any ado, let's have a look.
1. Earth wise
Earthwise did not get a good reputation for its lawnmowers. The customers have criticized their electric and cordless mowers.
The major defective machines of this company are Earthwise 60220 and Earthwise 2001-20EW. The first one is a cordless machine, and the second one is a push reel mower.
The main and common drawback of this brand is its cutting quality.
They are not the option for thick grass. It stops during this type of cutting. You may have to push this many times for mowing. Customers also reported that it does not work perfectly on uneven surfaces.
The Earthwise 60220 is battery-powered but uses a lead-acid battery instead of the lithium-ion battery, which works far better than others.
It takes a longer time to get charged and cannot last long after it's recharged.
It might be the option for shorter lawns, but don't go for it if you have bigger ones. This battery also affects its power.
Height settings are also an issue in this brand. It works well only for long grass. Some reviewers also added that it cuts the grass too short, and there are no convenient blade settings.
So, if you want to invest in your gardening equipment, look for another option.
Earthwise 50614 is quite a good machine if you still want to go with this brand. It is corded and lightweight.
Main reasons to avoid
It does not work well on uneven surfaces
Battery and power issue
Hight and blade settings
2. Stihl
The second lawn mower brand to avoid is Stihl. One of the main reasons to put this brand on this list is its design. Its small size takes more time for mowing.
Stihl RMA-510 and RMA-370 are two main products about that the customers complained.
These are battery-powered mowers but not of good quality. It takes more time to recharge.
The size of mowing width is also not wide enough. It takes more than 15 to 20 minutes to the task. Its bag is also small and you will have to empty it often.
Another major downside of this brand is its price. It has a higher price tag but its quality does not justify its worth. So it is better to invest your money in some other brands.
Some of the customers also reported its efficiency. It is lightweight and easy to use but the quality of its body material is also an issue.
The main reasons to avoid
The small size of the moving deck
High priced
Cheap Body structure
3. Sun Joe
Sun Joe is a famous brand for home equipment. It has a good selling ratio for other products but does not earn the same result the lawnmowers.
It has quite cheaper lawn mowers but good quality comes with a price.
The major issue of this brand is its construction. The cheap deck height setting leaves uneven cut lines on the ground. The width of 14 inches of the mowing deck is rather small.
It may help you to get the small places but can waste your time in larger areas. The grass-catching bag of many mowers is also small and gets filled within one minute.
It has also a battery issue in its cordless mowers. Some customers also reviewed that it does not turn on after some months, while the battery shows full charging. The material of the body is also not that good.
Although it is lightweight, the construction of the parts is cheap. The bag is low to the ground and has to lift its back to turn its direction.
The only positive thing about this is its lightweight and average price. But this is not all for a good lawn mower.
Main reasons to avoid
Poor performance
The small width of the cutting area
Cheap construction
4. Troy Bilt
Troy Bilt makes some of the best lawn mowers, but it also has significant flaws. So, that is why it is on the list of the worst lawn mower brands to avoid. It has a simple design and lacks some features.
The major reason to avoid this brand is bagging clippings. It does not perform well in collecting grass.
The grass starts to erupt from the bag. Bagging clipping helps to look the lawn cleaner. That's why it was the most reported defect by the users.
It also has some setting issues. For instance, proper guidance is required to start and use it.
So, if you are buying your first lawn mower, it would be much better to choose another brand for you.
Many troy Bilt machines like TB-200 are made of cheap material. All the parts of the body are made of plastic. It lets the users with more concerned about its quality and durability.
The quality of the attached wheels is also poor. This poor construction may lead you to replace its parts often.
Main reason to avoid
poor bagging clipping
not easy to operate
cheap body material
5. Craftsman
Craftsman is also a well-known brand for lawn mowers. It has produced some quality mowers with valuable power tools.
So here, we are not talking about all of its machines. But there are some names of these companies that are not worthy of buying. Its cons are almost the same as Troy Bilt.
Two major flaws are bagging clipping and the quality of body material. As we described earlier, bagging clippings helps to get better results. So you should compromise on this quality.
The price is also affordable for this brand, but customers' reviews let this brand be on this list.
Craftsman 37420 is probably the least reliable machine of this company. It does not have any bag clippings.
It will have to walk behind this to collect the grass. It can leave your lawn rough even after cleaning. Mulching is quite good for this mower.
The plastic body parts affect its durability. It has a short life span due to its cheap body material.
Some of the users also complained about its shipping service. They found some parts missing from the package.
Some machines also have an issue with blades. They get clogged quickly and need multiple times of cleaning it.
Main reasons to avoid
It does not have a bagging feature
Poor performance
Blades issues in some machines
Poor body material
6. Cub Cadet
Cub Cadet is popular for its best riding lawn mowers. It has some durable and reliable lawn mowers in its production. But it has some issues with its other types of machines.
No doubt, this mower has truly good performance in cutting, but it has mulching and bagging issues.
If you have to stop in the middle of the process to empty the garbage bag, it will take a lot of time to get the process done.
This is the same case with some of the push lawn mowers of Cub cadets. So, you should avoid these types of machines.
SC-500z and SC100 are the main worst lawn mowers of this brand. These are self-propelled gas mowers. Both of these have the same issue of bagging clippings.
Another reason to avoid these products is mediocre cutting performance. It has the same power as other ordinary mowers but comes with a high price tag.
You can look for some better options in the same price range.
Riding lawn mowers can surely be the best option for your large lawns. But its push lawn mowers are avoidable.
Main reasons to avoid
Moderate performance with many costs
Bagging and mulching issue
7. Poulan Pro
The gas lawn mowers of this brand are common in the market. The engines of these mowers are reliable and durable. But this is the only best thing about these mowers.
It has an issue with its height settings while using it. It produces more vibration that causes its performance.
The blades get down due to excess vibration. It may leave the surface of the grass uneven.
As in many of the brands mentioned above, this brand also has poor built quality.
The quality of the attached front wheels is also cheap. They are made of plastic which provides a hindrance to moving them in the bumpy yard.
Its riding lawn has also got some issues. It does not perform well in tight spaces.
The grass catcher does not come with the package, and you will have to buy it separately.
The price is much higher for these mower types, and additional parts are also just an added expense. These are the main drawbacks for this lawn mower brand to avoid.
Main reasons to avoid
Loud vibration
Plastic made body
Blade height settings issue during its use
Most Reliable Lawn Brands
That was all for the lawn mower brands to avoid on the market.
Now it is time to talk about the best lawn mower brands on the market that can help you get your lawn more clean and attractive.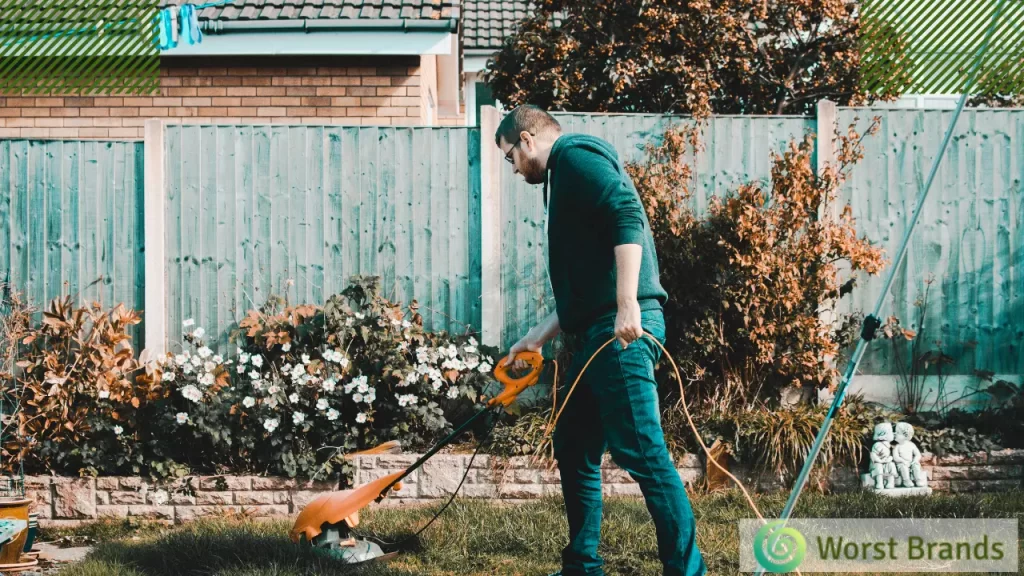 1. Honda
Honda is a reliable brand of lawn mowers. It has some exclusive technologies which make it more unique.
For instance, the twin-blade system uses two blades at a time. First, the upper blades cut the major grass, and then the other blade provides the final cuttings.
It is also time-saving, providing nice final cutting by passing only one time.
The advanced technology also makes its use more convenient. The machine is simple to start and use.
The roto-stop blade system helps you to pause the blades while the engine is running.
You can pause the blades for emptying the bag or move it sideways. This function makes the Honda more reliable.
Honda GC135 and HRX217VKA are the two best options for honda lawn mowers.
Bagging and mulching settings are also great. There are simply two modes for that.
The handling design makes it convenient to use. You don't need to push or pull the machine.
Speed controls are easy to adjust. It can be changed immediately.
Main Reasons to get it
Time-saving with perfect results
Exclusive functions and technology
Easy to move and operate
2. Ego
Ego has produced some of the best cordless and battery-powered lawn mowers.
We have seen battery issues in many of the machines mentioned above, but this Ego has earned much better results.
Its battery life is enough to get the job done. It also has ideal height settings for blades.
Most of the users complained about Ego LM2102SP and Ego LM2135SP. The first one has six different cutting height settings, while the second one comes with two blades.
Both of these get little time for charging and work for more than 60 minutes. The maintenance and use are also very convenient.
Another major gain is their mulching ability. Both of these are equipped with mulching blades.
Regarding all the multi-features and functions, EGO Lawn Mower would be the best option for your lawn.
Main reasons to get it
Perfect battery life
Easy to maneuver
Quality height settings
3. Toro
Toro has got much reputation for its lawn mowers. Whether you need a heavy-rider lawn mower or a self-propelled machine, this brand produces all types of mowers you need.
The body material is made of aluminum for many products. So you don't need to worry about rusting of material.
The self-propelled mowers are more convenient to control. The handles are easy to control, and there are no complex settings to control the speed.
It is equipped with a self-paced system and gets the same speed as your moving.
Another major gain of this brand is that its mowers come with a wider cutting width.
Time master series has 30 inches in width and saves plenty of your time. Battery-powered mowers of this brand also need your attention.
It works for more than 40 minutes in one go. Toro is a reliable choice. It has a decent and strong cutting ability with a powerful engine.
Master Series and Toro 21339 are recommended mowers of this brand.
Main reasons to get it
Personal pace self-propelled
Quality body structure
Wider cutting width
Mistakes to Avoid When Buying a Lawn Mower Brand
When it comes to the market of lawn mowers, you will find that they seem to be in great variety.
This is because there are so many factors that one has to consider before buying a particular product.
Here we will provide you with some important factors that you should consider before buying a lawn mower:
1. Power source:
Electric or Gas?
Electric mowers are more efficient and easier to use than gas mowers, but gas-powered ones can run longer without refueling and last longer between major maintenance.
If you are looking for a cheap mower to start with, then electric is a better option, but if you're buying one to replace an older model, it's best to go with the gas-powered option.
Furthermore, if you're planning to use the mower frequently, you'll want to buy a model that can be refueled as easily as possible.
2. Fuel Type:
Gasoline or Diesel?
Gas-powered mowers have more torque and are generally louder than their diesel counterparts, but they can run longer and have less downtime between maintenance.
However, you may not find replacement parts for diesel mowers, and they may require a mechanic to perform routine maintenance.
Whereas gas-powered mowers don't require any maintenance, and typically only need a quick oil change every few years.
3. Performance:
The next thing you should consider when buying a lawn mower is performance.
When buying a lawn mower, it's important to think about how well the mower will perform.
If you want a powerful machine, you may want to opt for a commercial model instead of an at-home model.
If you are looking for a quieter and more eco-friendly option, then you might be better off with an at-home model. It is also important to think about the cutting style and blade that you want.
On the contrary, you can buy a cheap mower but if it has poor quality blades, then you won't get good results from your lawn mower.
4. Weight and Size:
You should also think about weight and size when buying a lawn mower. You don't want to carry around a heavy machine when you're working on your lawn.
But you also don't want a machine that's too light, as it will cause issues when you are trying to handle the machine or maneuver it into a certain position.
Consequently, make sure that you get a lawn mower that weighs just right for your needs.
On the other hand, think about the size of the machine and how it will fit on your property.
When you're using a lawn mower, you'll need space for it to move around on your lawn. Also, think about how big the machine is and if it will fit into your space.
5. Power:
You also need to think about the power of the lawn mower. If you have a large yard, then you might want to opt for a higher-powered mower.
Whereas, if your lawn is relatively small, then a lower-powered mower might be more suitable for you.
In addition, if you're using a riding lawn mower, then you need to think about the horsepower of the mower.
Also, you should consider buying a model with a larger engine than a smaller one.
This means that you won't have to struggle with carrying heavy loads or struggling to push the mower up hills.
So if you're looking for a lawn mower that's easy to use, then you can opt for a smaller engine.
6. Maintenance:
Another thing to keep in mind when buying a lawn mower is its maintenance. Lawn mowers need to be maintained.
As a result, you need to make sure that the mower will last longer. You can do this by thinking about how well it will maintain itself.
Also, you will need to think about how easy it will be to maintain the machine. For example, if you're looking for an eco-friendly lawn mower, you might want to think about buying a model that has less oil and grease on it.
Obviously, you don't want the lawn mower to leak any oil or fuel. Also, you want a mower that has a low maintenance cost.
If you are not going to use the mower for a while, then you don't want to spend too much money to maintain it.
It's important to think about the mower's warranty and service plan as well.
7. Cuts Type of Grass?:
What type of grass do you want to cut? If you live in an area with a lot of tall grass, it is good to buy a model with a larger deck than if you live in an area where the grass is short.
Tall grass takes more work to cut, so if you have the time, you should go for a model that can accommodate the tall grass.
In conclusion, if you're looking for a lawn mower to do the heavy-duty cutting, then you'll want to go with a gas-powered one that can handle tall grass.
8. Cost:
Some lawn mowers are affordable and some are not. Therefore, you need to think about the cost of the lawn mower before you buy it.
Also, if you're buying a lawn mower for the first time, you may want to choose an economic model to get started.
If you want to buy a high-end machine, then you might want to think about the extra features such as the deck height, wheels, and blade size.
9. Warranty:
How long is your warranty? If you're buying a new model, then you'll need to consider how long the warranty is.
For instance, some models only come with a 1-year warranty while others have a lifetime warranty. The type of warranty you choose will depend on what kind of maintenance you expect to be required.
If you're looking for a model that has a long warranty, then you'll need to make sure that a reliable company backs it.
How to Maintain your Lawn Mower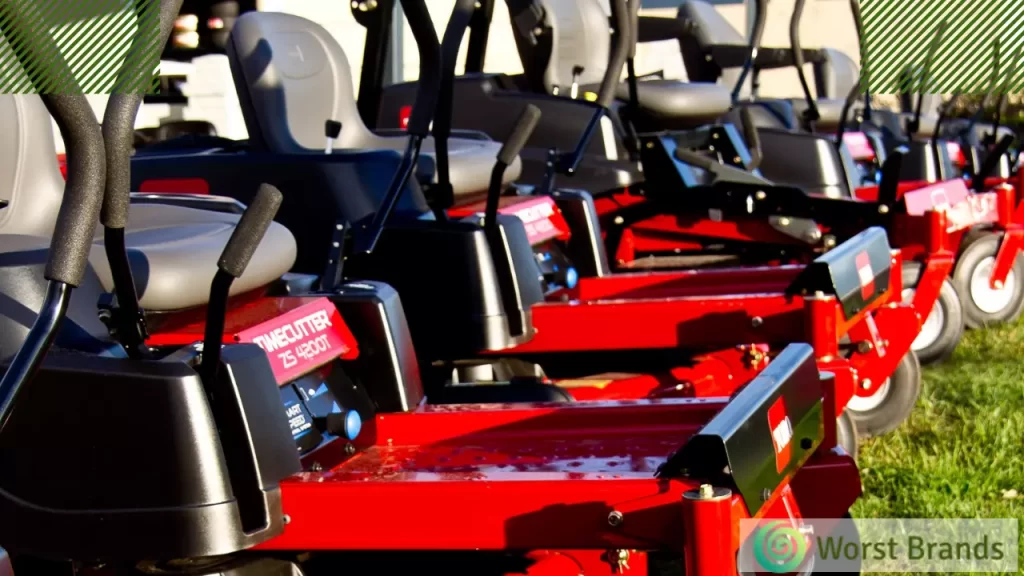 A clean and lubricated mower ensures that it runs smoothly and efficiently and makes less noise when in use.
It also prevents the build-up of dirt and debris on the blade and motor, which can lead to wear and tear over time.
The following tips will help you maintain your lawnmower:
Clean your mower with a soft sponge or cloth to get rid of any dirt or dust on its surface.
Check the blades for any cracks or rusting which may cause damage to your mower's engine or other parts.
Tighten loose nuts, bolts, and screws near the drive wheel or under the seat. Loose or worn nuts can result in unnecessary noise, vibration, and poor performance.
Check the mower's oil level. The oil level should not be more than half full, as this can reduce efficiency and performance.
Inspect the engine and its various components for signs of wear and tear. If there are any problems with your mower, contact a professional mechanic for advice.
Avoid using chemicals to clean your lawn mower unless specified on the mower's label. This can lead to corrosion and reduced engine performance.
To prevent rust on the lawnmower, apply an anti-rust solution every three months.
Do not use gasoline-powered mowers in gas stations, parking lots, or other areas where the mower may be exposed to extreme temperatures or weather conditions.
Timely Oil Change: It is recommended to change the oil of your lawn mower after every 30 to 50 hours of usage.
Also read:
Frequently Asked Questions
What Makes a Lawnmower Reliable?
Lawnmowers are often just a machine that we use to cut grass in our yards. But there is much more to these machines than meets the eye, and it's important to know what makes them reliable.
The details of a lawnmower can make all the difference in how well it performs, and this includes the blade type, engine type, transmission type, and belt drive.
How long does a lawn mower last on average?
The length of time that a lawn mower lasts varies depending on the type of lawn mower.
A gas-powered lawn mower will last about five years. A cordless electric lawn mower can last up to 10 years, while a corded electric lawn mower can last up to 20 years.
Final Words
We tried our best to help you choose the best lawn mower for your lawn. All the products of the worst brands are not that bad.
We just mentioned the main drawbacks based on our research and customers' reviews.
Figure out your requirements and convenience for your lawn mowers and choose the product wisely.
If you are still confused, we recommend you go with the Honda lawnmower. It has unique qualities from its competitors.
Battery life, design of the body, and overall performance, all is good in this brand. So, you should better invest your money in it.
Note
A whole brand can never be the worst. However, there are some of these brands' items that have disappointed their customers. So, compiled a list based on customer feedback and concerns, as well as overall performance.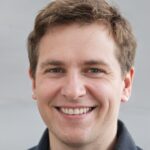 Steven Settles is a professional content writer with over 7 years of experience in writing for different niches, including brand reviews, technology, fitness, and more.
Currently, he is working as a content writer for WorstBrands, where he provides insightful reviews of different products, including home appliances, outdoor gear, fashion, and kitchen products. In his free time, Steven enjoys traveling and exploring new places.