Navigating the world of carpet cleaners can feel like a maze, especially when you're bombarded with glossy ads promising miracles.
I've been down this road, and trust me, I've learned the hard way that appearances can be deceiving.
Let me guide you through some carpet cleaners that look great on the surface but might just leave you with more mess than you started with.
Whether you're a seasoned homeowner or just starting out, you'll want to know which carpet cleaners to avoid. Let's dive in!
Worst Carpet Cleaners
After testing several products, the worst carpet cleaners that are inefficient in cleaning are Hoover Power Scrub Elite, Bissell DeepClean, and Hoover FH53000PC.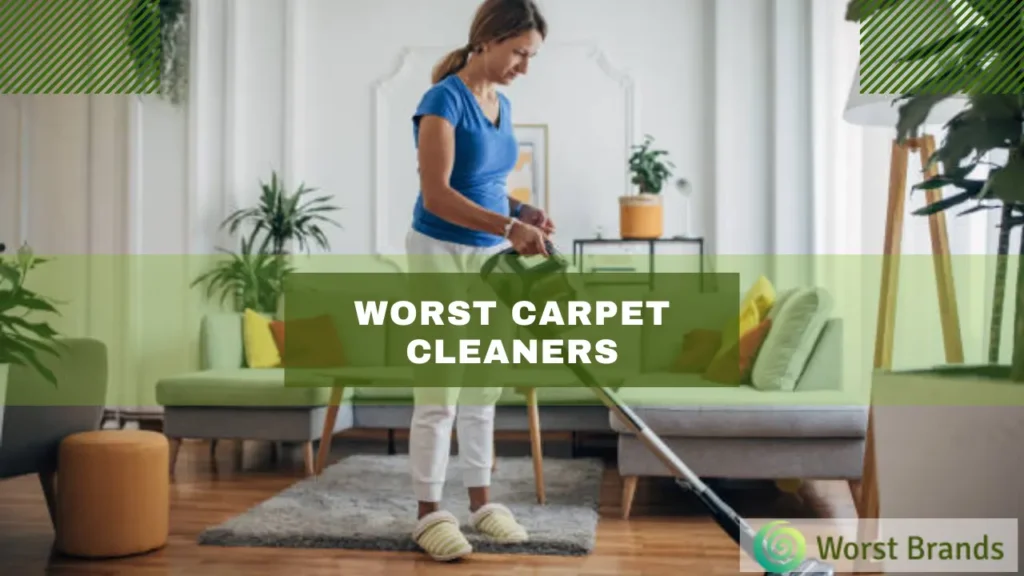 Hoover Power Scrub Elite Pet FH50251
The Hoover Power Scrub Elite Pet FH50251 left me with mixed feelings after I tried it.
On one end, it failed to impress me with its cleaning capabilities, arguably the most underwhelming among its competitors.
Yet, on the flip side, it outshined many with its swift drying efficiency.
What left an impression were its user-friendly features. It has distinct fresh and used water tanks, a generous 8-foot hose, a nifty carrying handle, and handy brush attachments.
But let's be real: fancy features can't redeem a poor cleaning job. It's like owning a sports car that can't accelerate – looks great but doesn't quite hit the mark where it truly matters.
Bissell DeepClean Deluxe Pet 36Z9
Next on the bad carpet cleaners list, we have The Bissell DeepClean Deluxe Pet 36Z9.
This product certainly promises a lot, especially with its high-end price point and the prominence of "pet" in its name.
Having used this model, I found myself puzzled. The cleaning capability was only mediocre at best, and its drying performance was less than satisfactory.
In addition, the suction aspect was particularly underwhelming; with only a small section at the front responsible for water extraction, it failed to cover the carpet's area efficiently.
Also, the absence of a carpet level adjustment feature felt like an oversight. I had higher expectations, especially when compared to other Bissell models I've tried in the past.
Safe to say, sometimes a higher price tag doesn't necessarily equate to superior performance.
Similar Blog: Laundry Detergents to Avoid
Hoover SmartWash Pet Complete FH53000PC
My experience with the Hoover SmartWash Pet Complete FH53000PC was far from great.
On the one hand, it boasts features like a carrying handle, separate clean and dirty water tanks, and an impressively long hose.
Yet, when it came to its primary functions of cleaning and drying, it faltered noticeably.
Despite its promising appearance, I found its suction to be lackluster. It felt like pouring water onto my carpet rather than genuinely cleaning it.
I noticed issues with the motor and the brushes in a few months. And, to add to the frustrations, emptying the waste liquid turned out to be more of a chore than it should be.
Despite multiple attempts to neutralize it, a particularly unpleasant surprise was an unexplained odor post-cleaning.
Such issues definitely make this product among the worst carpet cleaners you should avoid at all costs.
6 Red Flags to Identify Bad Carpet Cleaners
Choosing the right carpet cleaner can be significant, especially given the vast options available.
To ensure you don't end up with a bad vacuum cleaner or poor carpet cleaner that falls short, consider the following criteria:
Suction Power
A primary function of carpet cleaners is to extract water. Inadequate suction can lead to longer drying times and less effective cleaning.
Drying Time
Effective carpet cleaners should leave your carpet damp, not wet. If it takes too long to dry, it's a sign of weak suction.
Odor After Cleaning
A slight fresh scent is expected, but a strong, lingering fragrance might indicate the cleaner isn't cleaning as effectively and relies on scent to mask this.
Noise Levels
All cleaners make some noise, but the poor carpet cleaners are exceptionally loud. It might hint at potential mechanical issues or poor design.
Ease of Movement
While it doesn't need to be feather-light, a too cumbersome cleaner can be a hassle, making routine cleaning tiring.
Attachments
It's essential to have functional attachments rather than many of limited use. A few well-designed tools are better than numerous ineffective ones.
Final Words
When it comes to spotting the worst carpet cleaners, the signs are clear.
Don't let those shiny advertisements steer you wrong. Equip yourself with knowledge, know the red flags, and prioritize functionality over aesthetics.
Your carpets deserve the best, and so do you. Remember, it's not just about how a cleaner looks or its price tag but about how it genuinely performs.
Stay informed, be discerning, and ensure your home remains as spotless and fresh as you envision. Happy cleaning!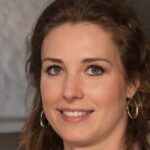 Crystal Hafley is a dedicated writer and content creator for WorstBrands, where she specializes in writing insightful reviews about kitchen appliances and fashion products.
With her expertise, Crystal provides readers with accurate and reliable information to help them make informed decisions about the brands and products they use every day. When she's not researching or writing, Crystal enjoys cooking and exploring the latest fashion trends.