As a homeowner and frequent user of microwaves, I've tested my fair share of models from different brands over the years.
Through trial and error, I've learned which brands consistently produce the most disappointing microwaves that should be avoided.
Based on my first-hand experience, here are my picks for the worst microwave brands on the market today.
6 Worst Microwave Brands to Avoid
The worst microwave brands to avoid are Samsung, Cuisinart, LG, Electrolux, Farberware, and Magic Chef due to reliability issues and performance.
If you're reconsidering your entire arsenal of kitchen gadgets, you might also want to avoid bad food processors known for similar frustrations.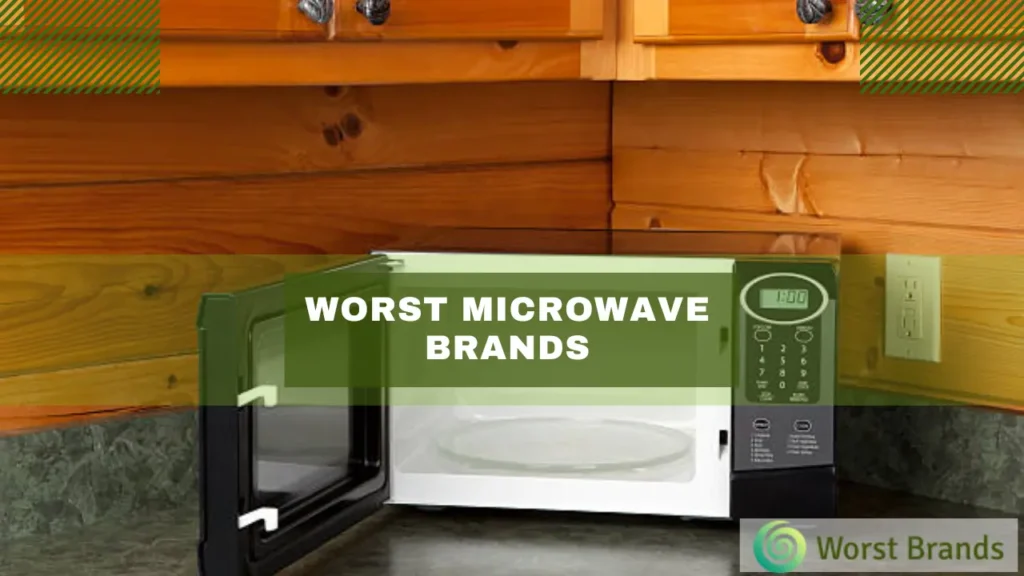 1. Samsung
Samsung is a titan in the electronics industry. However, it falls short when it comes to microwave ovens.
While their smartphones might be top-tier, their over-the-range (OTR) microwaves have prevalent control panel issues.
The frustration of dealing with unresponsive buttons or a microwave that leaves your meal cold in the center is a common grievance echoed in consumer feedback.
Although their countertop models like the Samsung MC11K7035CG may dazzle with features, it's the basics where they stumble, making them a brand to think twice about.
2. Cuisinart
Cuisinart is very hit or miss when it comes to microwaves. While some of their models, like the CMW-200, offer innovative features on paper, the real-world execution leaves much to be desired.
I've found the doors on Cuisinart microwaves to be flimsy and prone to breaking with regular use, a common complaint amongst customers. The overall durability is lacking.
In addition to subpar construction, Cuisinart microwaves tend to be overpriced when compared to competitors' models with similar specifications and performance.
Just because it has the Cuisinart brand name doesn't mean it's a worthwhile investment.
The inflated costs aren't justified by what you receive, making them one of the least reliable microwave brands currently on the market.
For the price, Cuisinart microwaves should be much more durable and perform to a higher standard.
Instead, you end up with an overpriced microwave with doors that easily break and questionable cooking performance. Brand recognition alone doesn't equate to a quality product.
3. LG
Moving onto LG, an innovative brand, their microwaves are a paradox.
Although packed with advanced tech, like Smart Inverter technology, their price points hover high, as seen with models like the LG MVEL2033F.
You'll likely encounter a sleek design and a promise of even heating. Still, you'll need to weigh these benefits against a significant investment.
Moreover, for those with space constraints, LG's larger models may not be the most practical choice.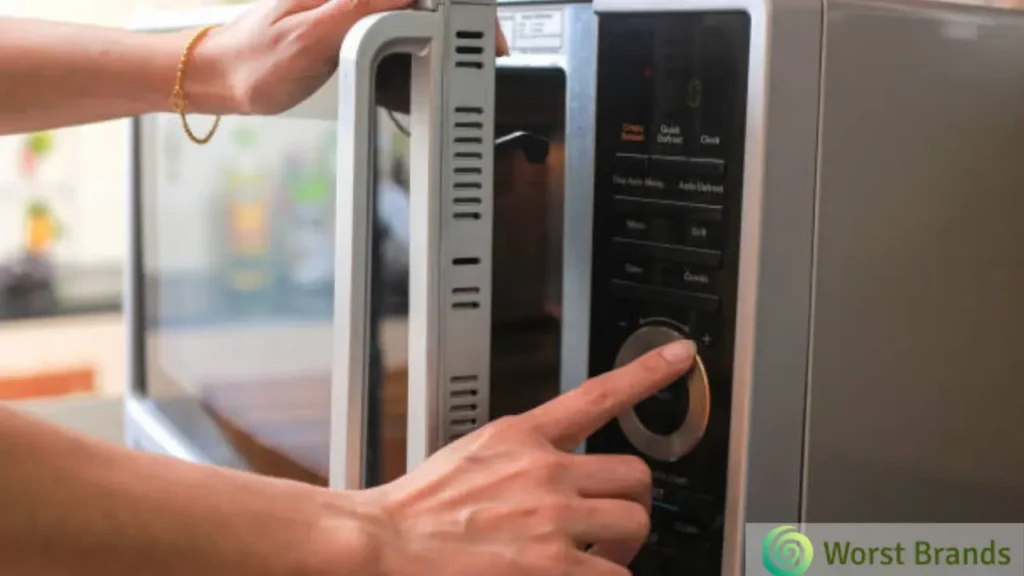 4. Electrolux
As for Electrolux, it's a brand whose microwaves have been tarnished by the recurring control panel and interior light issues.
Electrolux microwaves could be a challenging fit for a hassle-free kitchen since no one enjoys the surprise of dysfunctional parts right when you're about to heat up your leftovers.
5. Farberware
The Farberware microwave models lack any advanced cooking functions or technology to sense and adjust power levels properly. They fail to deliver precision cooking performance.
While the brand tends to be very affordable, the low price comes at the cost of poor durability and performance over time.
In my experience, the keypads and controls on Farberware models are prone to malfunctioning and breaking with regular use.
The overall construction quality feels flimsy and questionable for long-term reliability. Important aspects like the door hinges and latch can loosen easily.
For those wanting a microwave with dependable pre-sets, sensor reheating, or convection abilities, Farberware would be a microwave brand to avoid.
The limited features, low-grade materials, and lack of cooking precision make them bad microwaves to avoid if you want something that will last and perform well.
The lower price point reflects the dip in quality you receive compared to other brands.
To sidestep any breakfast blunders, familiarize yourself with bad toaster ovens that fall short of expectations.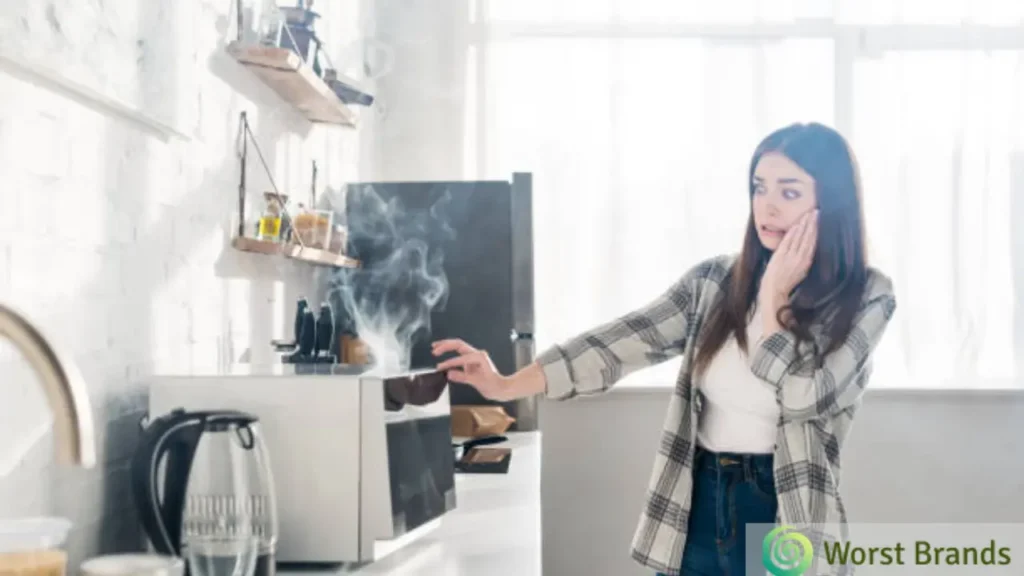 6. Magic Chef
It is a brand familiar to many for its range of home appliances but, unfortunately, earns a spot on this list for one glaring drawback: noise.
Many users have reported that Magic Chef microwaves tend to disrupt the kitchen's calm with their high-decibel operation.
This characteristic is particularly challenging for those who appreciate a quiet environment or live in small spaces where every sound is amplified.
Although priced attractively, the operational volume of Magic Chef microwaves is an aspect to carefully consider if a serene kitchen atmosphere is a priority for you.
For a quietly efficient start to your day, consider our rundown on the least reliable waffle makers that can destroy your peace.
Most Reliable Microwave Brands to Buy
Now that we know which microwave companies to avoid, it's only fair to discuss premium options.
After testing and extensive use, a few brands consistently rise to the top, carving out a space for themselves as the most reliable microwave brands.
These manufacturers have set the bar with innovation, consistency, and value, securing their spot in kitchens worldwide.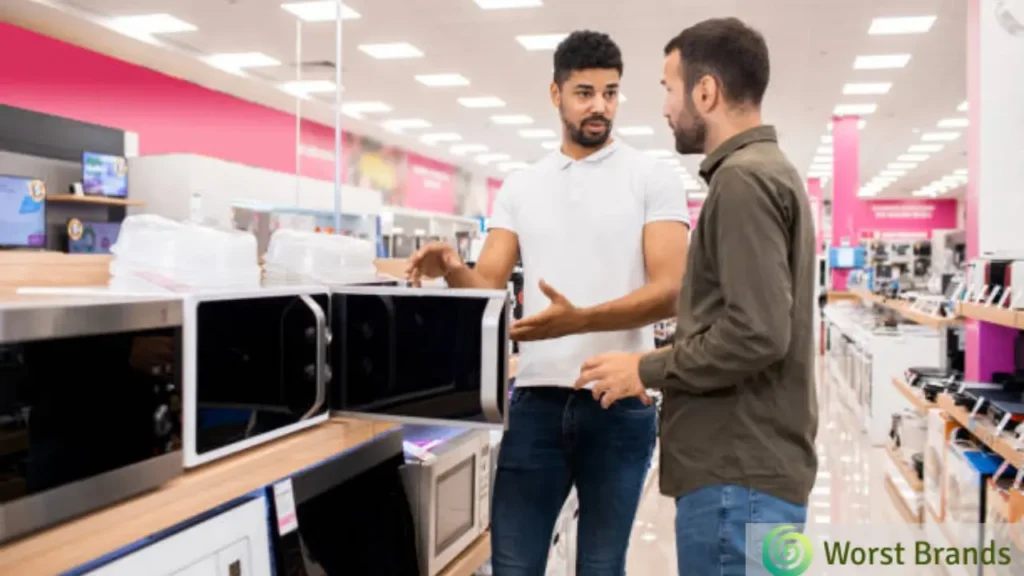 Panasonic: A Culinary Powerhouse
Panasonic leads the pack with an unparalleled commitment to quality and technological prowess.
What truly sets Panasonic apart isn't just a solitary feature; it's the comprehensive excellence across its range.
Models like the Panasonic NN-GN68KS, complete with an infrared broiler, redefine what we expect from a microwave – offering not just reheating capabilities but genuine cooking prowess.
Their microwaves, like the budget-friendly Panasonic NN-SN67HS, impress with their even heating and swift cooking times, providing top-notch performance.
Investing in a Panasonic means investing in a brand that understands the culinary nuance, giving you a microwave that responds to the varied and dynamic needs of modern cooking.
Sharp: The Synonym for Reliability
When space and budget are of the essence, Sharp microwaves stand out.
They provide a robust selection without the frills, perfect for those who value straightforward functionality.
The Sharp SMC0912BS is a testament to their approach, offering reliability at a budget-conscious price.
Sharp understands that the core of a good microwave is its ability to perform the basics with finesse.
Earning high marks in consumer reliability, Sharp microwaves are the workhorses of the kitchen, dependable and ready for whatever culinary task you throw their way.
Toshiba: Where Efficiency Meets Affordability
Lastly, Toshiba holds a solid place on this list with its user-centric designs and practical features.
Toshiba's microwave offers a balance of modern sensibilities with timeless utility.
They make no compromises on quality, ensuring that every model, from the compact Toshiba ML2-EM25PAE to the versatile Toshiba EM925A5A, operates quietly and efficiently.
Toshiba doesn't just offer appliances; they offer culinary partners that complement the rhythms of daily life without breaking the bank.
Their ability to mesh affordability with efficiency makes them a go-to brand for consumers looking for value without sacrificing performance.
Conclusion
When shopping for a new microwave, don't let a recognizable name brand fool you into a false sense of quality.
Only by looking at real-world performance and reliability data can you determine which brands consistently under-deliver.
Avoid the headaches and wasted money by skipping the worst microwave brands I've highlighted here.
Invest instead in a top-tier microwave that will meet your cooking needs for years.
The right microwave shouldn't just save you time in the kitchen – it should also prove itself as a dependable appliance you can trust day after day.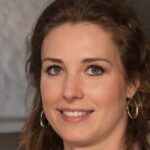 Crystal Hafley is a dedicated writer and content creator for WorstBrands, where she specializes in writing insightful reviews about kitchen appliances and fashion products.
With her expertise, Crystal provides readers with accurate and reliable information to help them make informed decisions about the brands and products they use every day. When she's not researching or writing, Crystal enjoys cooking and exploring the latest fashion trends.