My friend Joe had just bought a Civic 2022 and was determined to keep it in good shape, so he decided to replace the tires with new yet affordable ones.
He had heard about Wanli tires from a friend and was excited to experience their superior quality and safety features. He had them installed by a local company.
Joe came to meet us almost 2 months ago, and thanks to him; we were introduced to these tires.
How good were these tires? Hold your feet on the brakes and read this Wanli Tire review to know the answers.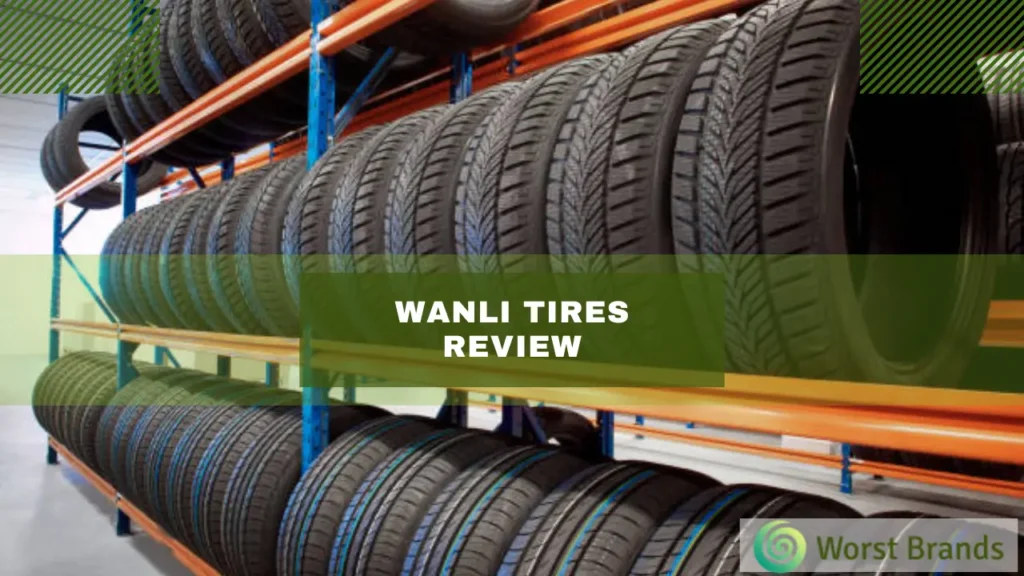 Why Should You Choose Wanli Tires?
Wanli tires are a great choice for several reasons.
First, they're known for their high quality and long-lasting performance. Second, they provide great traction in all weather conditions.
And finally, these tires are priced competitively without sacrificing quality or performance.
Wanli Tires Reviews
In this section, we'll discuss the review of the top 3 tires from the company.
1. Wanli SP601: An All-Season Performance Tire
A good tire for a good price, Wanli SP601 is the company's hot seller in the performance segment.
This tire can easily beat the market with its specs and benefits. It is a radial tire that goes well with SUVs, light trucks, and passenger cars.
If you look at the features of this tire (N934414-99), it comes with a load index of 90 and has an XL load range.
The company has equipped the tire with a 27.6 overall diameter while the rim diameter is 22. The tire's speed rating category is W. There are 21 sizes available for this tire.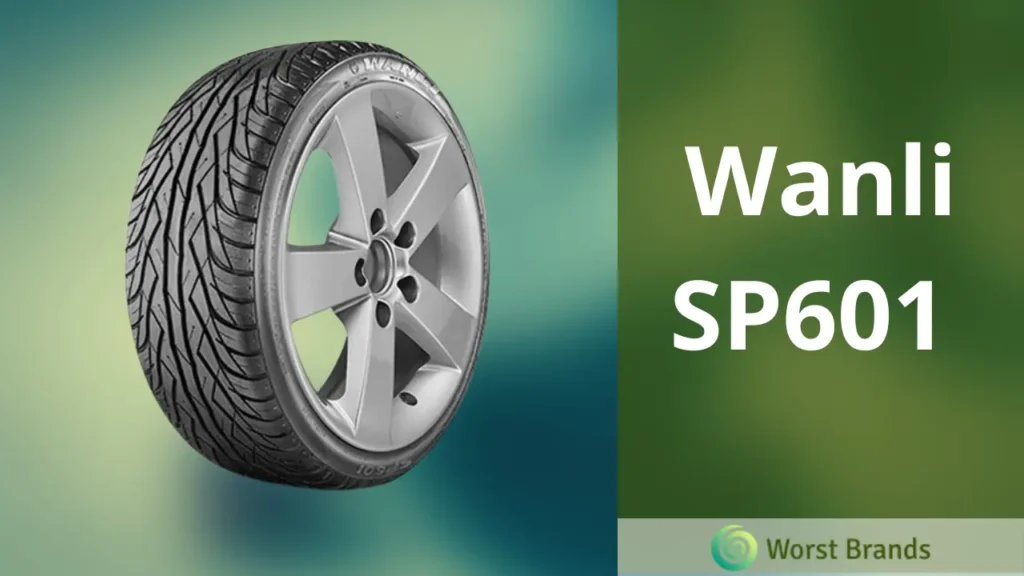 Road Performance
When it comes to high-performance tires, we expect them to go ruthless on any kind of road, regardless of the conditions.
Gladly, Wanli SP601 is a tire that satisfies this claim, but to some extent.
See, this tire has a radial construction equipped with a non-symmetrical tread pattern.
The advantage of this combination is that the tire will go smoothly on the road, saving you fuel and cost.
The above things can easily be seen on the dry road. When I took Yuhana's 2018 Civic on the dry tarmacs, I got the vibes of a smooth and comfortable ride.
Wanli SP601 has enough traction and grip to support high-speed driving as well as sharp turns. The braking performance was similar, allowing the car to stop within reasonable limits.
However, things change when you try to push the tire on wet roads.
Though Wanli SP601 has resistance against aqua planning, it won't go as well as you can expect from it.
With the help of zig-zag blocks, the 2 central grooves will remove water and small stones from the roots.
You will also get practical help from the road. However, wet road brakes are the area where this tire suffers miserably.
Moving forward, when you take Wanli SP601 on snowy roads, mediocre performance is seen.
Although there are micro sipes on the tire, the quality of rubber in the tread doesn't get enough traction from the road.
We'll suggest you go easy on this tire while you take them on slushy, icy roads.
Things We Liked
Dry road performance
Incredible braking on dry tarmacs
An aesthetic design
Things We Didn't Like
Wet road driving is not good
Snowy tarmacs performance is below par
Verdict
Having developed expertise in the tire niche, I suggest you buy this tire if you want to save some bucks. However, if you expect them to perform a premium tire, you shouldn't go for Wanli SP601.
2. Wanli S1063: A Top-Notch Touring Tire
Wanli S1063 is a touring tire from the company. It also qualifies for the high-performance category, so we'll be looking at its performance based on this thing.
We took the Wanli S1063 (275/40 R19 101W) through different road conditions.
It has a speed index of W (<168 mph) and can produce sound up to 73 dB. It is a summer tire. The EU tire labels this tire as C in terms of fuel consumption.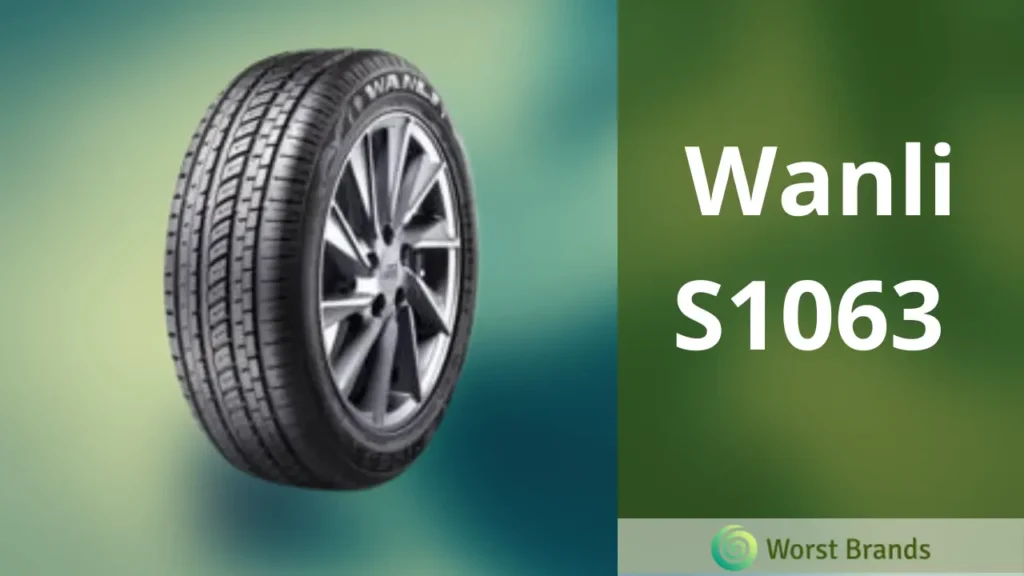 Road Performance
While riding Toyota Vios, we concluded the following key points from the performance of Wanli S1063.
The Wanli tire's build quality and fuel economy are fantastic. It performs excellently on the dry road while showing a miserable performance on wet roads.
This tire has been consistent throughout our entire driving experience on the dry tarmacs. Likewise, the handling is pretty responsive and accurate.
Even at high speeds, you can take sharp turns, and the tire will immediately respond to you.
However, its road traction is average. Therefore, it can sometimes suffer from a cornering grip.
To give you a superb wet road performance, Wanli S1063 has a 4-grooves asymmetrical design.
All these grooves are interlinked, thus removing the water from the base. So, you can expect excellent resistance against hydroplaning.
Yet, the braking on the wet road is miserable. We'll give 3.5/5 for wet tarmac braking.
Due to this reason, your vehicle may stop out of the safe limit. Also, we advise you not to take your car on top of your meter, or you may lose grip.
Things We Liked
Dry road performance
Economical price point
Good build quality
Things We Didn't Like
Wet road driving is mediocre
Verdict
The verdict is that Wanli S1063 is only good for drivers who want to save money while not being speed freaks.
Its performance on every kind of road is better than poor, but not the one you can rate premium.
3. Wanli Eco Sendero M105: A Rugged Tire
I was excited when I got my hands on Wanli Eco Sendero M105, as off-road tires have always been my favorite. Therefore, when this tire came, I hooked them up on my Toyota 4Runner.
Looking at the specs, you'll find that the tire is most suitable for light trucks, jeeps, and other rugged vehicles.
It (275/65R20) comes with an all-season tread pattern while the aspect ratio is 65. It has a BSW sidewall with a load index of 126/123. The speed rating is Q.
Road Performance
I personally used an M105 for almost 2 months and took this tire through hilly areas and barren lands with uneven surfaces.
Handling and steering were almost no issues on the rough and mild wet roads. The open-shoulder design will immediately cope with any kind of rough terrain.
One of the good things about this tire is its great build quality, which will last longer than other off-road tires.
The asymmetrical zig-zag pattern will prevent any accumulation of gravel, sand, and stones in the tire's structure.
Not to mention the braking, which was also excellent. You can go hard on this tire and still be able to stop within the safe limit.
The strong steel wire belt structure will strengthen the tire's core which will help carry heavy loads.
On the negative side, driving won't be comfortable as it won't provide a cushion. Plus, the braking on the highway is also average.
Things We Liked
Great off-road driving
An aggressive look to the car
Robust build quality
Things We Didn't Like
The tire won't go well on the highway
Not a comfortable ride
Verdict
My experience with this tire has been exceptional. Any off-road enthusiast will love it as it has all the capabilities to handle rough terrains. However, I won't recommend you take this tire on the highways.
Similar Blogs:
Who Makes Wanli Tires?
South China Tire & Rubber is the company behind the production of Wanli Tire.
Apart, from being a state-owned brand Guangzhou Industrial Investment Holding Group Co. Ltd. is the parent company of Wanli Tire. This organization is headquartered in Guangzhou, China.
Wanli Tires Warranty
Wanli is pretty generous in terms of tire warranty. They offer lifetime free replacement and workmanship for their tires in case of any defects.
Wanli Tires Complaints
Wanli tires have gotten a lot of complaints online for several reasons.
People have said that the tread wears quickly, the rubber is poor quality, and they often burst. Others complain that the company doesn't honor their warranty.
Plus, a few customers complained about the tire's performance, especially on wet roads.
Are Wanli Tires Good?
Yes, Wanli tires are good.
They offer a great combination of performance and value, and a good warranty backs them.
That said, there are a few things to remember when buying Wanli tires. First, they may not be as widely available as some other brands.
Second, their performance is not as good as that of other premium and upper midrange tires.
However, their price point is very competitive. So if you're looking for the best deal on a set of tires, Wanli is a great option.
Pros And Cons of Wanli Tires
Pros
Excellent dry road performance
Fantastic warranty
Cons
Snowy performance is below par.
Outro
Wanli Tires are a great choice for those looking for high-quality and long-lasting performance at an affordable price.
I used them for a while and was quite satisfied with the results. Most of the customers, including Joe, praised these tires.
The company offers a generous lifetime free replacement and workmanship warranty for their tires, which greatly benefits customers.
However, it's important to note that the availability of Wanli Tires might be limited in some areas.
The performance of Wanli tires in snowy conditions is also not as good as other premium and upper midrange tires.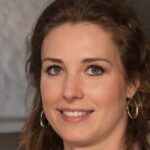 Crystal Hafley is a dedicated writer and content creator for WorstBrands, where she specializes in writing insightful reviews about kitchen appliances and fashion products.
With her expertise, Crystal provides readers with accurate and reliable information to help them make informed decisions about the brands and products they use every day. When she's not researching or writing, Crystal enjoys cooking and exploring the latest fashion trends.