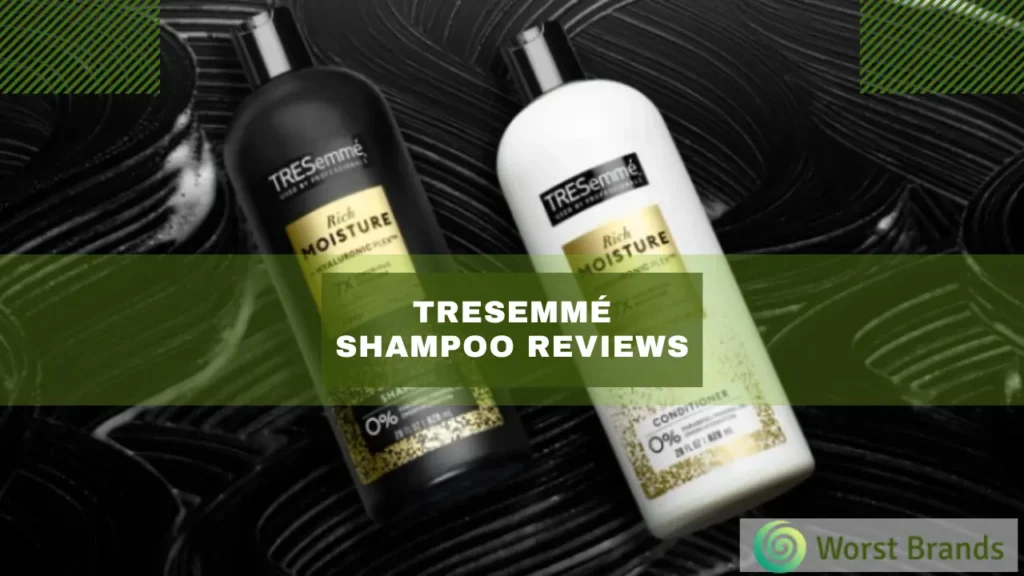 Hair plays a vital role in the beauty of any person. As a woman, it increases because beauty word often used for women.
As a woman, I always think about managing my hair with all these colors, styling, and straitening.
I don't need a shampoo that just washes my hair. But also the complete solution for my hair. For this purpose, I often look and search for different products.
So today, we will discuss Tresemmé Shampoo Reviews. Let's see what is inside the cute-looking shampoo bottle: only looks or something healthy for our hair.
Tresemmé Shampoo Reviews
Here we discuss the different products of Tresemme shampoo and also include customer reviews of those products.
1. Tresemmé Cleansing Shampoo
Oils, lotions, sprays, and other heavy residues are gently removed with Tresemmé Clean clarifying shampoo.
This Tresemme Shampoo replenishes moisture while washing hair with an anti-residue formula. It will cleanse your hair and give it that fresh-from-the-salon appearance.
Are you on the lookout for a decent cleansing shampoo? This professional, cheap, salon-quality clarifying shampoo keeps hair clean and residue-free without the salon price tag.
Tresemmé's Clean and Replenish anti-residue shampoo is gentle enough to use daily.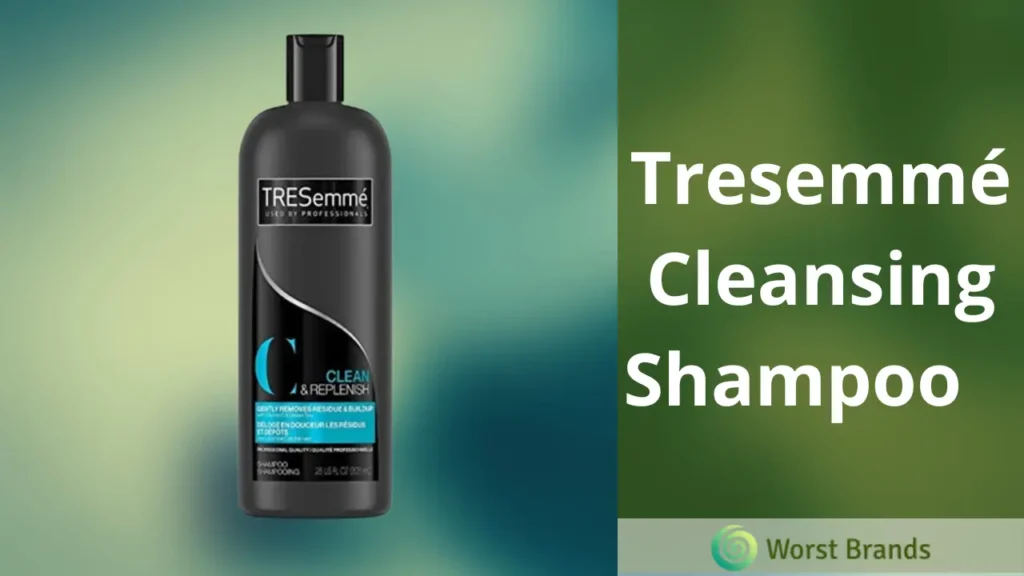 Customers Review:
88 users out of 100 users are satisfied with this shampoo. They claimed it to be a good shampoo for everyday use.
Other users who were not happy claimed that there was nothing special. It's just a shampoo.
Well, I think it does not have any harmful effects, and it is a good shampoo. This is one of the good products of Tresemme.
Now let us have a look at another product.
2. Tresemmé Keratin Smooth Shampoo
Tresemme Keratin Smooth shampoo helps to protect colored hair while smoothing it from root to tip. It's made especially for color-treated hair.
It's made with Keratin and Moroccan Oil, which gives your hair a healthy shine and prevents shampoo from ruining your hair color or treatment.
Colored hair is difficult to handle, so this shampoo is perfect for colored and chemically treated hair.
Customers Review:
86 users out of 100 are satisfied with this product. This product takes care of your colored or treated hair.
It is also budget-friendly as it is required in minimal amounts for normal-length hairs. Some users did not agree with that.
They found that this shampoo ruined their hair color. But those users are infrequent.
I always tell my readers that if you choose some new product for their skin or hair. Just try it on a bit of area. If the result is ok, use it regularly; otherwise, don't use it.
This method will protect you from side effects because every person's skin and hair are different. So test it, then use it.
3. Tresemmé Shampoo for Damaged Hair
This shampoo uses Bonded Fusion technology to repair hair harmed by style and heat.
It's an excellent shampoo that smoothers and preserves the hair strand from the inside, leaving you with strong, healthy-looking hair.
It was intended to strengthen damaged hair and serve as a keratin-treated hair-mending shampoo.
It also contains a hair-strengthening shampoo used at home to create new connections and strengthen hair from the inside out.
If your hair is damaged, then this shampoo suits your hair very much. Let's check the product reviews.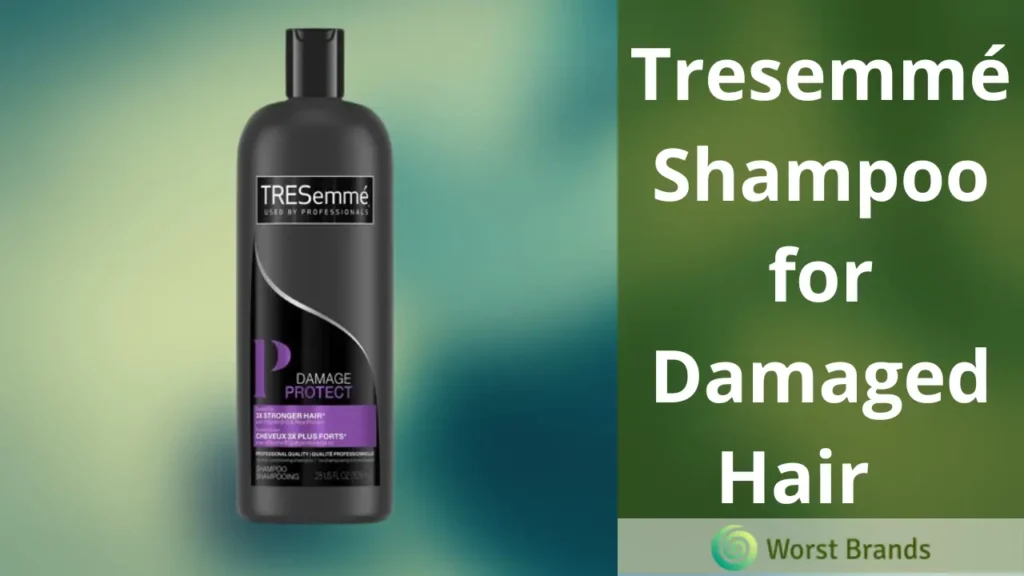 Customers Review:
85 users out of 100 are satisfied with this shampoo. This is not only for Keratin hairs but also for dull and damaged hair. Its result is excellent and keeps hair healthy and strong.
It also repairs the hair, so users are delighted with this product as the rating shows enough positive ratings.
So if your hairs are dull and dry or chemically treated, this is the best shampoo to use.
Many hairdressers also recommend this product to their clients as many reviews were like my hairdresser told me about it.
4. Tresemmé Detox Shampoo for Dry and Itchy Scalp
Tresemmé Detox Shampoo is a dry head therapy that cleanses the scalp and hair while regulating the hair for lightweight hydration and volume.
This anti-dandruff shampoo for dry hair cleanses and hydrates the hair while eliminating build-up.
With this cleaning shampoo for irritated scalps, you can get salon-quality hair care at home.
The Hydra Calm System salon shampoo calms the scalp by eliminating excess oils and harmonizing hair for a light, airy feel.
This cleaning shampoo removes build-up and excessive oils from the hair and scalp, warms up, and reworks the hair for the perfect hair base. Let's check out its reviews.
Product Review:
82 users out of 100 like this product. This is perfect for a dry and itchy head. It washes the hair without further dryness. But some users also came up with the complaint of a bad smell.
They are satisfied with this shampoo's result but don't like its smell.
So if you are also a fan of fragrances, this is not a good choice for you. Otherwise, the result is good for hair health.
Are you tired now? You can continuously look for the shampoo and use any, as mentioned earlier.
But if you are looking for an exact product that suits your hair type, then let's find another product in this Shampoo Brand Review.
5. Tresemmé Pro Pure Shampoo
Tresemmé Pro Pure Moisture Shampoo is designed to make washing your hair stress-free.
This moisturizing shampoo, along with the rest of the Pro Pure Collection, is silica, chemical, and color-free.
The Micellar Hydration Shampoo and Conditioner System is a great way to add moisture and gloss to dry, dull hair.
It's suitable for everyday usage and for men and women with dry hair who need a moisture boost.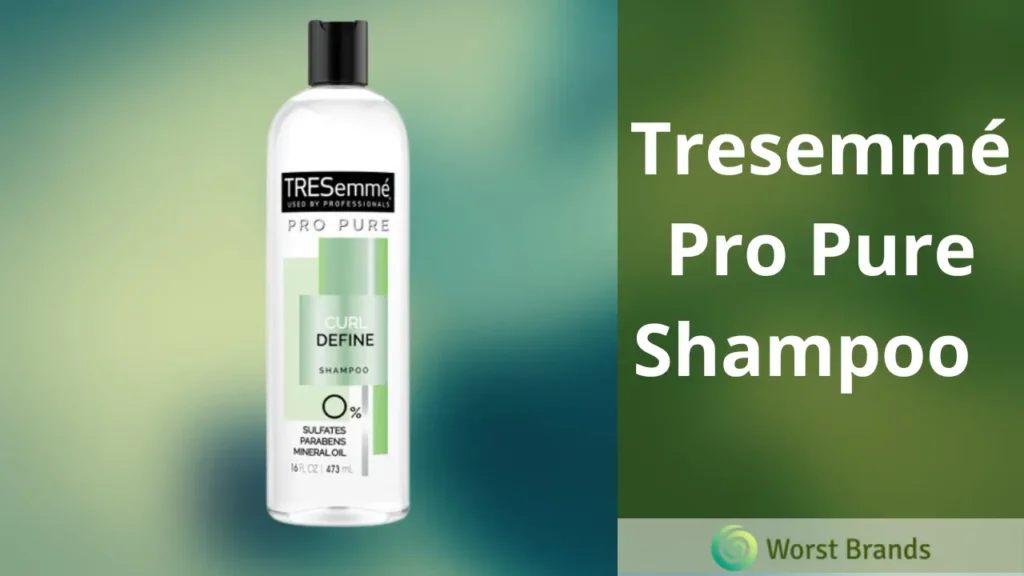 Customers Review:
If you are fond of swimming and it is regular in your life, this shampoo is great because it is protected from the chemicals added to the swimming pool's water.
Again 84 users out of 100 use this product, and now they are happy. Other users don't get this product right for their hair as it damages their hair.
I mentioned above that testing on a bit of area before using any new product saves you from trouble. Otherwise, most users find it good, especially those who have allergies.
Is Tresemme Good for Hair?
As someone who has personally used Tresemme shampoos in the past, I can say that they were generally safe to use but not necessarily the best quality.
The brand has tried to reformulate some of its shampoos and Tresemme Conditioners that contain potentially harmful ingredients.
They still contain sulfates and other ingredients that can dry and potentially damage the hair in the long run.
In my experience, Tresemme shampoos were effective at cleansing my hair and removing excess oil, but they left my scalp feeling dry and stripped of natural oils.
While they may be suitable for those with less sensitive hair or scalps, I would not recommend them for those with dry or easily irritated scalps.
Overall, I would suggest looking for more healthy and gentle alternatives, especially if you have a sensitive scalp or want to maintain your hair's health.
Conclusion:
Tresemmé shampoos have generally received positive reviews from customers.
The 4 specific shampoos I discussed all had high satisfaction rates, with most users finding that the products effectively cleansed and nourished their hair.
However, it is worth noting that individual results may vary from person to person.
Hence, trying a small amount of a new product before using it more extensively to see how it works for you is a good idea.
Overall, Tresemmé shampoos are good options for individuals looking for effective hair care products that are also light on their pockets.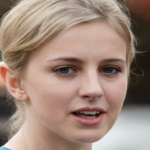 Erica Steven is the founder and lead writer of WorstBrands, a site dedicated to providing honest and trustworthy reviews about outdoor gear and fashion products.
With a passion for exploring the great outdoors and staying up to date on the latest fashion trends, Erica uses her expertise to provide valuable insights into the products that matter most to her readers.
Whether you're looking for camping equipment or the latest fashion accessories, Erica's articles are the perfect resource for finding the best products that fit your lifestyle.