Shampoos and conditioners are a staple in every woman's beauty routine. But which one is right for you? Which one will give you the best results?
We have got all the details on the Tresemme Keratin Smooth Shampoo review so that you can make the decision yourself.
You will learn about its ingredients, what it does for your hair, and whether it is worth your time and money.
Tresemme Keratin Smooth Shampoo Review
Related: Worst Shampoos
The Tresemme keratin smooth shampoo helped moisturize my hair and made my scalp, reducing dryness and frizzy hair.
The Tresemme brand claims that this shampoo has 5 benefits: it detangles strands, adds shine, boosts softness, fights frizz, and removes dullness.
The shampoo formulation comes up with marula oil; it helps to remove dryness and split ends.
This sulfate- and paraben-free shampoo reduces split ends and breakage while keeping frizzed hair silky for up to 72 hours.
The ingredients used in its manufacturing are aqua, sodium Laureth sulfate, Cocamidopropyl betaine, sodium benzoate, TEA-sulphate, limonene, and fragrance.
Our team collected some customer reviews about this shampoo; according to them, it moisturizes or cleanses your scalp but does not give a healthy texture to your hair. Moreover, the product has a chemical-like smell.
The negative point about the product is that it doesn't help make your hair thick or volumize.
The other negative point we got from the customers is that it weighs down the inches and makes them greasy. Use this shampoo not more than three times per week.
Pros & Cons of Tresemme Keratin Smooth shampoo
PROS
Makes your hair soft, smooth, shiny, and silky.
Removes dirt particles and sebum from the scalp.
Deeply moisturizes or nourishes the strands from roots to tips.
Formulated with marula oil, which eliminates dryness and split ends.
Its keratin-based formula keeps freshness in hair for up to 72 hrs.
CONS
Doesn't help in strengthening the hair.
Not suitable for oily hair and makes them greasy.
Tresemme Keratin Smooth Shampoo Ingredients
Harmful Ingredients
The Tresemme brand claims that the shampoo is free from chemicals and sulfates.
But somehow, the harmful ingredients are also used in Tresemme keratin smooth shampoo. These are below:
Sodium chloride
Avoid this ingredient directly applying to the hair; it causes hair loss.
Haircare products use sodium chloride; if its concentration is high in that product, it can make your scalp itchy and dry and lead to hair loss.
Perfume
It has the power to make your hair damaged. Perfumes are made of alcohols like ethyl alcohol and have a harsh synthetic aroma. So it can cause breakage and roughness in your strands.
Tea sulfate
It removes oil by stripping off the skin and all the natural nutrients. Tea sulfate is a harmful ingredient that irritates, damages the strands of follicles, and causes split ends.
It leaves the hair dry, dull, and rough. It also stops hair growth. So, it's not a good element for inches.
Effective Ingredients
Besides harmful ingredients, other ingredients are also used during Tresemme keratin smooth shampoo formation. These ingredients are as follows:
Hydrolyzed Keratin
It helps to refill the hair shaft gap and make your hair softer and smoother. The hydrolyzed keratin keeps hair color vibrant, fights against breakage, and strengthens your strands.
Marula oil
Marula oil is a combination of vitamins E and C; it is light in weight and has the ability to absorb into your scalp quickly.
Anti-oxidants are also present to nourish the dry scalp, avoid split ends, add shine, and repair the rough and damaged follicles.
Citric acid
Bringing down the pH level helps lift the hair or prevent hair colors from fading. It improves manageability in frizz hair and makes them easy to style.
Glycerin
It is a good ingredient that provides good moisture to your follicles. Glycerin removes itchiness and irritation. It also prevents hair from splitting ends.
It deepens the strands, nourishes the scalp, and makes follicles smooth.
You might also like to read our detailed review of other Tresemme Shampoos.
How to Use Tresemme Keratin Smooth Shampoo?
To use Tresemme Keratin Smooth Shampoo, follow these steps:
Wet your hair thoroughly with warm water.
Squeeze a small amount of the shampoo into your palm and rub your hands together to create a lather.
Apply the shampoo to your scalp and gently massage it using your fingertips.
Work the lather through the ends of your hair, taking care not to tangle or pull on the strands.
Rinse the shampoo out of your hair thoroughly with cool water.
Repeat if desired, and follow up with the Tresemme Conditioner for best results.
Avoid getting the shampoo in your eyes, as it will cause irritation. If contact occurs, rinse your eyes thoroughly with water.
Does Tresemme Keratin Smooth Shampoo Make Hair Soft?
Yes, Tresemme Keratin Smooth Shampoo makes your hair soft.
The Tresemme shampoo is formatted with hydrolyzed keratin, which helps to remove dullness from your hair.
This shampoo makes your dry hair smooth and soft, and the silkiness of the inches remains for up to 72 hrs. It works slowly on frizzed hair, making them soft after two or three washes.
Is Tresemme Keratin Smooth Shampoo Good for hair?
The brand claims that it strengthens your strands, makes them strong, and fights hair fall. But it doesn't fulfill its requirements as shown in the description.
So the product is not suitable for strengthening the hair. It doesn't provide a healthy volume or give thickness to your strands.
Moreover, the product has not a solution for thin hair, and it weighs down the follicles. It only helps in making your hair glossy, smooth, and manageable.
Final Thoughts
Tresemme Keratin Smooth Shampoo is a product that aims to improve the health and appearance of the hair.
Its formulation includes marula oil, known for its nourishing properties, and it is free from sulfates and parabens.
However, some customers have reported that it does not leave their hair feeling healthy and has a chemical-like scent.
Additionally, it may not be suitable for oily hair as it can weigh down the hair and make it greasy.
While it contains some ingredients that may harm the hair, like sodium chloride, perfume, and tea sulfate, it also includes some effective ingredients, like hydrolyzed keratin, citric acid, and glycerin.
It is important to carefully consider the ingredients in a shampoo and the specific needs of your hair before making a purchase.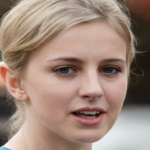 Erica Steven is the founder and lead writer of WorstBrands, a site dedicated to providing honest and trustworthy reviews about outdoor gear and fashion products.
With a passion for exploring the great outdoors and staying up to date on the latest fashion trends, Erica uses her expertise to provide valuable insights into the products that matter most to her readers.
Whether you're looking for camping equipment or the latest fashion accessories, Erica's articles are the perfect resource for finding the best products that fit your lifestyle.