If you have dull, rough, curly, or dry hair, then which conditioner should you opt for to make your hair soft, smooth, and eye-catching? Many conditioners of different brands are available in the market. Right!
Today in this Tresemme Conditioner Review, our goal is to help you decide whether or not these products are worth buying.
We will provide a detailed analysis of different Tresemme Conditioners based on facts.
For each conditioner, we will discuss their intended use, the benefits they claim to provide, and any potential negative points to consider.
Related: worst shampoos
Tresemme Conditioner Review
We tested 5 different Conditioners for this review. So, let's start!
1. Tresemme Keratin Repair Conditioner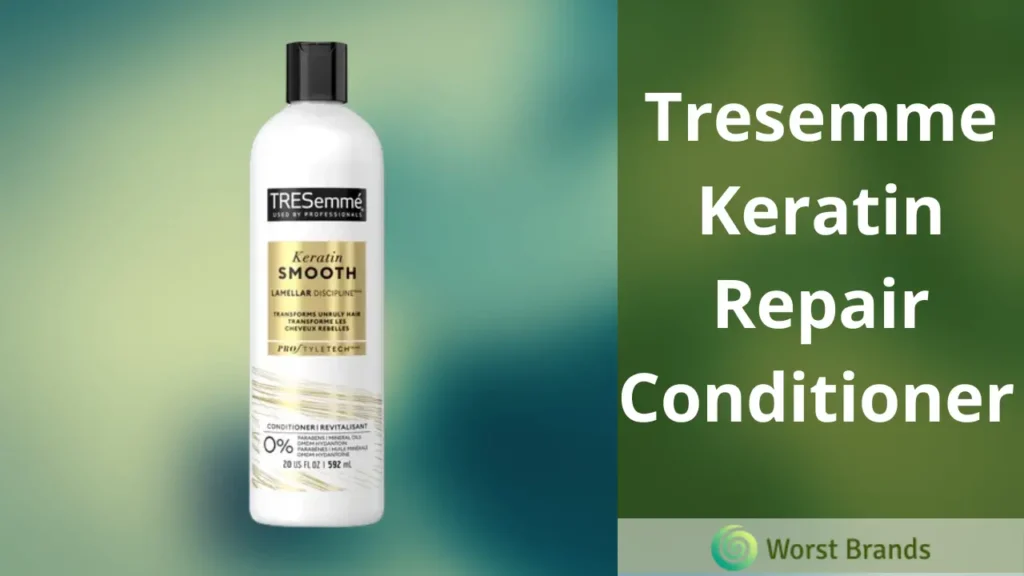 Tresemme's keratin repair conditioner penetrates well into the strands, nourishes the scalp, and restores damaged hair.
The Tresemme brand claims that this conditioner is for dry and damaged hair, acts as a protective shield, and protects the strands from breakage and split ends.
This conditioner also provides a keratin protein treatment at home, giving hair a healthy look while being free of sulfates and parabens.
We gather data about this product and the product works, making hair soft, smooth, and silky.
It also repairs the coats from heat damage, and styling provides manageability in the strands.
However, the negative point about this conditioner is that it doesn't work on oily hair and is also not suitable for color-treated hair.
2. Tresemme Moisture Rich Conditioner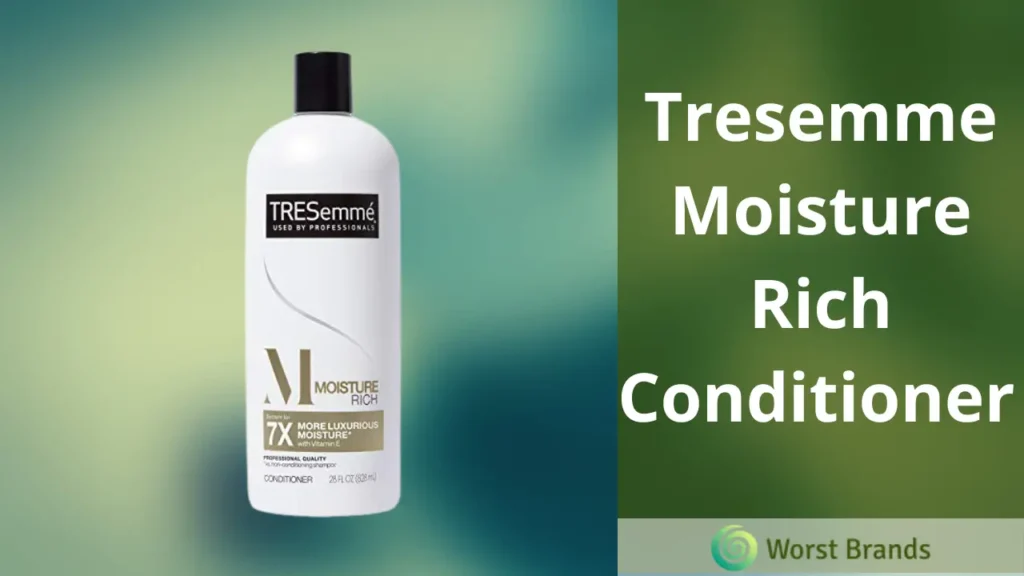 Dirt particles in the air or pollution take away our hair's natural texture and moisture.
This Tresemme conditioner is rich in moisture, nourishes the follicles, and hydrates from roots to tips.
It also removes dryness and locks the water in the strands where it needs the most.
The brand says that this moisture-rich conditioner helps rescue the dry detangling hair, restores the natural texture for a healthy look, and gives an eye-catching shine.
Vitamin E and biotin are used in its formation; Biotin is famous as vitamin B7, increases keratin protein in coats, and stimulates the growth of the radicle.
The negative point is that this product works slowly on curly hair; it impacts frizz hair after three months. The product is only for women's use.
3. Tresemme Full Fiber Volume Conditioner
The thin hair type needs most of our attention, and the conditioner selection should be optimal.
The Tresemme brand introduced its Tresemme total fiber volume conditioner.
The premium functionality of the product is that it lifts flat hair and gives instant volume to them, adding vitality and bounce to your strands. In addition, the product is safe from chemical elements and sulfate.
The ingredients used in its formation are water, Cetearyl alcohol, collagen amino acids, fragrance, glycerin, sodium chloride, and limonene.
Our team read reviews from customers about this product. Following them, the product doesn't add shine to the coats and makes your hair soft, helping in volumizing your follicles.
However, excessive use of this conditioner could be worse; use it as recommended on the label, and the product is only for women's use.
4. Tresemme Maximum Length Conditioner Review
The Tresemme brand promises that this conditioner will help you regrow your coats, deep nourish the strands by providing strength to the follicles, and help get manageability.
The Tresemme maximum length conditioner fight against split ends and breakage. The brand affirms that its products give a salon-like look at home.
To write the facts about this conditioner, we collected 1000 reviews from customers and read them carefully.
We got some negative points; the product is not good enough for chemical-treated hair, does not even work against split ends, and doesn't leave your hair silky. Moreover, the product is not optimal for everyday use.
5. Tresemme Colour Revitalize Conditioner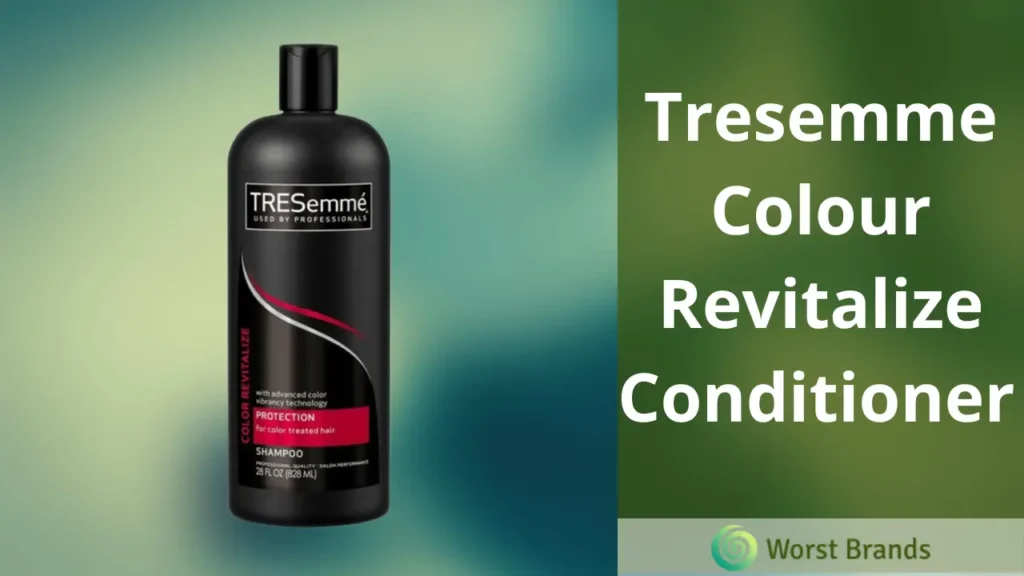 The Tresemme brand introduced this conditioner for colored hair. The Tresseme color revitalizing conditioner claims to keep your hair color vibrant and long-lasting.
The brand says that the conditioner with advanced technology makes your hair soft and glossy, locks the color of coats, and improves styling and manageability in follicles.
Tresemme color revitalize conditioner filled with sunflower, green tea, and rosemary that thoroughly cleanses and maintains hair color to freshen the vitality of moisture in the scalp.
The negative point is that it's not a good conditioner for oily or frizz-colored hair. It doesn't replenish the moisture in oily follicles.
Also, it operates well on dry hair and retains the vibrancy of color long-lasting.
Therefore, the product is not better for daily use. For better results, use Tresemme shampoo with its conditioner.
Pros & Cons of Tresemme Conditioner
Pros
The conditioner is suitable for detangling hair.
Acts as a protective shield and helps protect strands from breakage and split ends.
It doesn't contain harmful chemicals, free from sulfate and parabens.
Tresemme conditioner range has a solution for dry strands.
These conditioners give strands a natural texture.
Cons
These conditioners work slowly on oily hair, making them greasy.
The consistency of conditioner is too thick that it's challenging to take out of the bottle.
Which Tresemme Conditioner is Good For Your Hair?
The Tresseme keratin repair conditioner is better than the different conditioners of Tresemme company. We got 90% good remarks about this product.
The product has the solution for rough, dull, or dry hair; when combined with Tresemme Keratin Smooth Shampoo, the results are even better.
It makes your hair glossy, silk, shiny and smooth, removes split ends, and enhances manageability in your coats.
Conclusion:
Finally, ensure you're using the correct conditioner for your hair because this is something you shouldn't skimp on.
We would suggest Tresemme Keratin Repair conditioner, which is suitable for dry and damaged hair and helps to nourish the scalp and restore damaged hair.
Moreover, we will not recommend these conditioners for oily hair. If this conditioner doesn't suit you, then stop using it anymore.
For better results, use the same brand of shampoo and conditioner.
I hope this in-depth Tresemme Conditioner Review has provided you with additional information on the different conditioners.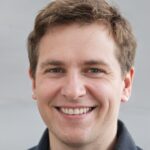 Steven Settles is a professional content writer with over 7 years of experience in writing for different niches, including brand reviews, technology, fitness, and more.
Currently, he is working as a content writer for WorstBrands, where he provides insightful reviews of different products, including home appliances, outdoor gear, fashion, and kitchen products. In his free time, Steven enjoys traveling and exploring new places.