Hifly Tires is a company taking significant steps toward the innovation of tires. These tires are cheap as compared to other premium brands out there.
Hifly tires provide comfort, smoothness, stability, balance, handling, and fuel efficiency, which are some common reasons people prefer these tires for their vehicles.
These tires might be of top-notch quality; however, these aren't comparable to premium brands like Michelin, Goodyear, and Cooper tires.
These brands meet a certain standard, which is the reason for their price tags.
After examining the products, we have given our Hifly Tires review on different weather conditions and terrains.
We couldn't find a treadwear warranty provided by the company, even after a deep research by our staff.
Let's dive into the next part of our article without further ado.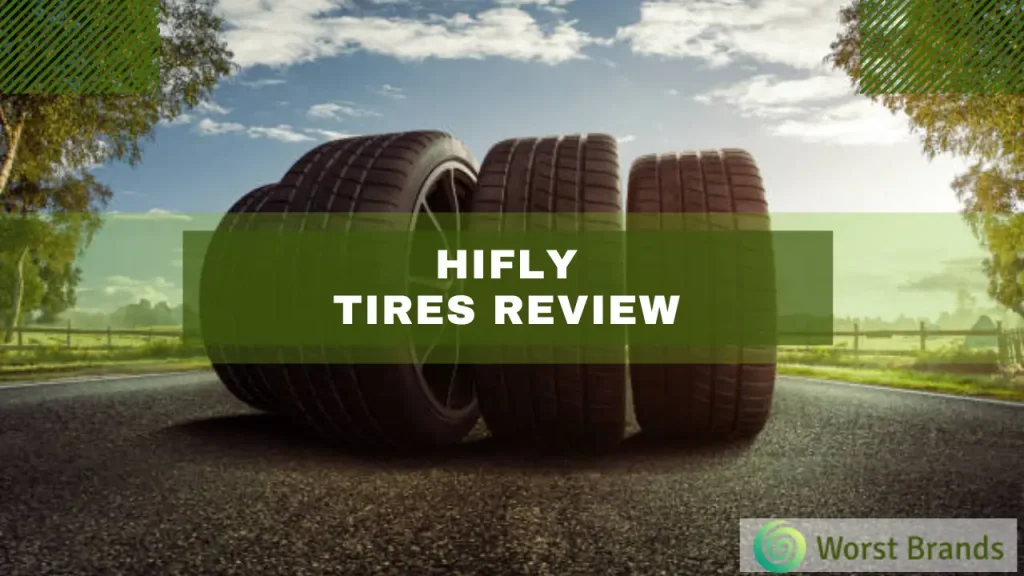 Who Makes Hifly Tires?
Hifly Tires are a subsidiary of the Chinese company Shandong Hengfeng Rubber and Plastic, which launched in 1995. The company is well-established and supplies quality tires all around China.
Moreover, the tires are also traded in the United States, Europe, and South Africa. The Unicorn Tire Cooperation sells Hifly tires in America.
The company manufactures tires, which offer great value for money. There are tires available for SUVs, passengers, crossovers, and trucks.
Why Should You Buy Hifly Tires?
There are a couple of reasons why as a driver, I plugged-in Hifly tires in my automobiles. Let's check them out.
1. Handling
The good thing about Hifly tires is the comfortable, precise, and smooth handling. Moreover, there is no minimal noise produced by the tires.
The impressive tread design involves block patterns, which maintain tire stability even at high speeds.
Moreover, the tires have excellent dry and wet performances, thanks to the lateral and circumferential grooves, which evacuate water and prevent hydroplaning.
2. Affordability
These tires are a great option if you don't want to break your bank. Yet, it depends on the tire model you are willing to buy. As I have mentioned above, these are cheaper than top brands.
3. Durability
The tires are reinforced with beads and nylon, resulting in more longevity. With these amendments, the tire doesn't produce much noise on the road and has more excellent traction with the surface.
Moreover, the brand doesn't compromise on the safety of its consumers.
As an enthusiast driver, I abet these features from Hifly. The tires are splendid in terms of durability. Also, there is less heat dissipation, which also results in durability.
4. Fuel efficient
The tread is infused with an advanced silica compound, which competes against rolling friction and provides greater fuel efficiency. In hindsight, the tires are environmentally friendly due to less emission of CO2 from cars.
Fuel efficiency is what most brands don't offer, yet Hifly tires are among manufacturers who managed to implement these tactics in their models.
5. All-Condition Tires
As mentioned above, the Hifly brand has many condition tires available. You can all-season, performance, winter, and even summer tires at affordable price tags.
How Have We Tested Hifly Tires?
As a team of experienced staff, we test every pair of tires based on indispensable parameters: quality, fuel efficiency, mileage, and durability.
Also, we perform different tests on dry, wet, and snow conditions so that you can buy the best product according to your area and location.
Related:
Top 3 Hifly Tires Review
In this Hifly Tires Review section, we'll provide a detailed analysis of their tires in different road and weather conditions.
1. Hifly HF 201: Top-Class Summer Tire
The Hifly HF 201 is explicitly manufactured for passengers and SUVs. HF 201 covers all the crucial aspects such as fuel efficiency, durability, and comfort.
This budget-friendly tire is available in 13, 14, 15, and 16-inches diameters.
As mentioned, I couldn't find any warranty for these tires, which is a shame for a famous tire brand.
The tire gives the driver the ride they want by providing precise handling in wet and dry conditions.
Dry Road Performance
I had a 400 miles rough drive with this set of tires on a dry road of highway in Germany.
I had found low ratings of these tires on the dry road; however, the performance was impressive and excellent on a dry road.
As mentioned, the tire has advanced tread compounds to ensure good traction on dry roads.
Moreover, the Frequency Disturber tread design, beads, and unique pattern make a comfortable ride by producing less noise.
I would rate dry road performance 8 out of 10 for such reasons.
Wet Road Performance
The wet road performance is also average. The four circumferential broad grooves channel water away and prevent the risk of aquaplaning. With this, you also get a smooth and comfortable ride in wet conditions.
So, don't hesitate to install these pairs when it's pouring outside; HF 201 tread design with a solid center rib provides excellent wet traction.
Snow Road Performance
Some reviews might say these are all-season tires, but I couldn't find stability and precise handling in snow terrain.
Also, this tire isn't rated for snow and ice. In addition, I recommend you not to risk this in snow.
What we liked:
The tires provide excellent dry road performance.
They have average wet road traction.
They have impressive gripping on cornering and high speeds.
Durable and affordable tires.
What we don't like:
No tread wear warranty.
Not suitable for winters.
Verdict
The tires are good if you drive them in dry and wet conditions. Analyzing the tread pattern, I don't feel these are suitable for winter conditions.
Although these tires have excellent gripping and handling performance, they also resist aquaplaning and rolling friction.
2. Hifly HF 805: Ultra high-performance Tire
The Hifly HF 805 is the best summer tire on my list. This set is manufactured for performance, SUVs, and passenger vehicles.
These are ideal if you want comfort and a noiseless ride in wet and dry conditions.
The tire is available in sizes 15, 16, 17, 18, 19, 20, and 21-inches. Yet, there is no mileage warranty provided by the company.
The tire has V and W speed ratings, which means you can accelerate your vehicle up to 168 MPH and feel no jolts.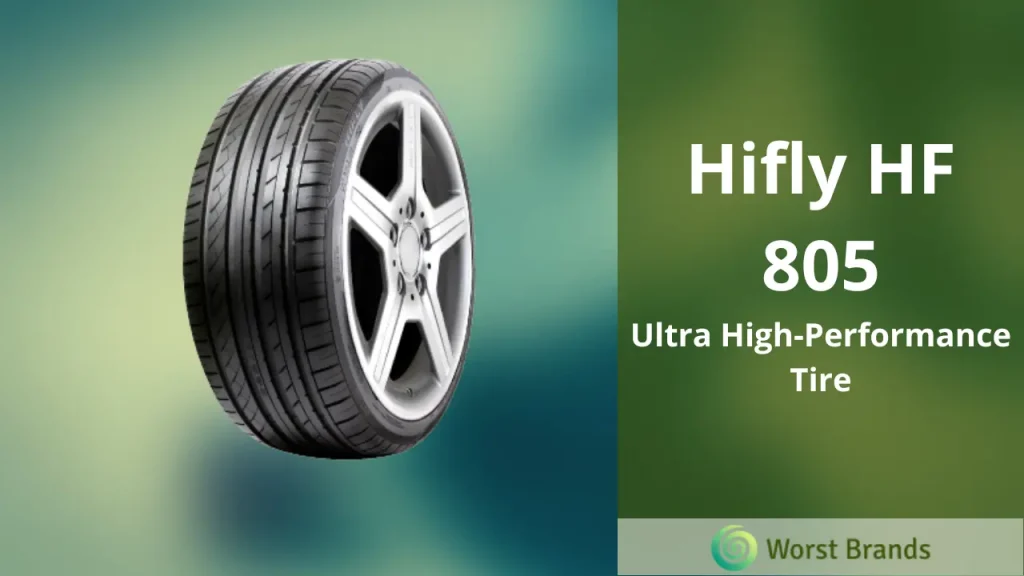 Dry Road Performance
The dry road performance is impressive. I tested it on my Tesla Model 3 for 132 kilometers test drive.
However, when I pushed the accelerator, the tires started to produce noise, which is something I don't recommend.
Also, while driving at a speed of 100 to 110 km/hr., I felt some shake in my steering, which is abrasive. The tire has good overall gripping and traction on the dry surface.
Although, the exquisite tread pattern design with shoulder blocks provides stability and a controllable ride on the dry surface of the highway.
Wet Road Performance
The wet road performance is good overall. The four circumferential grooved, paired with shoulder blocks, evacuate water and prevent aquaplaning from the tire.
The lateral grooves provide stability and superb cornering in wet conditions. Furthermore, the tire easily resists rolling friction, resulting in fuel efficiency.
Snow Road Performance
The wet and dry performance is good; however, the tread pattern can't evacuate snow during winters. Therefore, I do not recommend these for winter and severe snow conditions.
Things we liked:
Good dry and wet performance.
The tires create good contact with the surface.
Provide Improved handling, fuel-efficient, and affordable.
Things we don't like:
The tires are much noisy at higher speeds.
No tread wear warranty.
Verdict
In a nutshell, the tires are impressive, although the noise is pretty much annoying at high speeds.
However, this set has good dry and wet performance; you can also drive them in typical winter conditions. The tire is environmentally friendly and affordable for the customer.
3. Hifly All-Turi 221: Sturdy All-season Tire
All-Turi is one of the best all-season tires, suitable for passengers, SUVs, and light trucks.
It is an all-season tire that provides a driver with smooth, comfortable, and precise handling in all kinds of weather.
The tire has a speed rating of V, T, and H, which means it can easily handle high speeds with no noise.
This model is available in 13 to 18 inches wheel sizes with a cheaper price tag. Let's check out the performance on different terrains.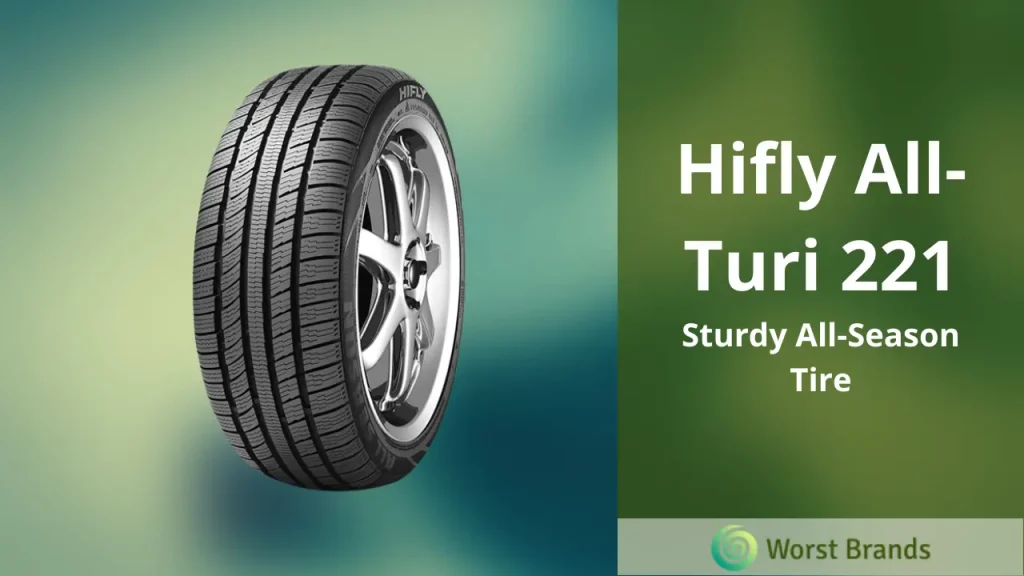 Dry Road Performance
Dry road performance is impressive. I tested this for 600 miles on a dry highway road, and the response was excellent. The shoulder blocks and the center rib provide good traction with the surface.
I must mention that the tires produce no noise, making your ride comfortable and memorable.
Wet Road Performance
Not to mention, but the wet road performance is terrible. I couldn't find any good braking in wet conditions.
Although the circumferential and lateral grooves should work fine, the performance on wet terrain couldn't satisfy my demands.
Snow Road Performance
The sipes worked well on the snow road; the snow and ice grip are impressive.
The exquisite tread pattern reduces ground friction and provides good stability and control over snow and ice.
However, it would be best if you didn't risk these tires in severe snow conditions.
Things we liked:
Excellent dry road performance.
The tires have good gripping on snow and ice surface.
Best all-season tire by company.
Things we don't like:
The water evacuation isn't pliable.
No tread wear warranty.
Verdict
Overall, the tire has good all-year performance except in the winter wet conditions.
Moreover, they provide excellent grip on fast corners, snow, and dry pavements. In addition, this is a perfect choice if you are looking for something valuable in a much cheaper way.
Pros and Cons of Hifly Tires
Pros
The models have good dry and wet road performance.
Excellent gripping on cornering. Also, fuel-efficient.
Improved handling.
Resist hydroplaning and rolling friction.
These tire sets are cheaper than top brands.
Cons
The company provides no tread wear warranty.
Average snow performance.
Are Hifly Tires good?
The Hifly Tires are good choice if you are searching for inexpensive car tires. The company is a sub-brand of a Chinese top manufactures and trades tires in countries like America, Australia, and Europe.
The tires have no warranty, but they can give you a long run in dry and wet conditions. The price tags aren't overwhelming, but the quality is. Also, they are available in many sizes, shapes, and varieties.
We have tested these tires in dry, wet, and snow conditions and discussed our reviews above. The tires have skyrocketed their demands in the tire market.
They can easily handle hydroplaning by channeling water away. Also, they are fuel-efficient and environmentally friendly.
In our opinion, these tires are good enough for your car wheels. However, you should be acknowledged of the tire information, performance, and specs of the model, you're buying.
Final Words
In a nutshell, the performance of the tires was quite acceptable, considering the cost of the models we tested.
The company has all sorts of models under its umbrella. You can easily find top summer, all-season, and winter tires, which won't cost you an arm or leg to buy.
The wet and dry performance is excellent and comes with a properly designed tread pattern, which creates good traction with the terrains.
If you are looking for a summer tire, which works fine in wet and dry conditions, you can opt for HF 201, which is excellent in both conditions. But it isn't suitable for winter conditions.
Also, we mentioned ultra-high performance tire HF 805. It's another tire with adequate performance on hot pavements but produces noise at high speeds.
At last, the Hifly Al-Turi 221 is an all-season tire. The tire set works fines in all weather conditions and creates good traction with the dry, wet, and even snow surfaces.
We are testing more of these brands' tires, so you could find more products added soon in Hifly tire reviews.
In the end, most of the reviews on the internet aren't justified. Although, as a team of integrity, we have mentioned the deficiencies and pros of every product above.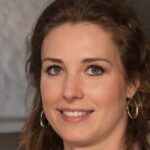 Crystal Hafley is a dedicated writer and content creator for WorstBrands, where she specializes in writing insightful reviews about kitchen appliances and fashion products.
With her expertise, Crystal provides readers with accurate and reliable information to help them make informed decisions about the brands and products they use every day. When she's not researching or writing, Crystal enjoys cooking and exploring the latest fashion trends.