Landsail is another Chinese sub-brand, which we will review in this draft. Landsail tires are a subsidiary of a Chinese company named Sentury tires.
The company began trademarking Landsail tires in 2010 in the US to generate more market leads and improve brand strategy for better customer response.
I'm not big on Chinese brands; however, this one got my attention. These tires are ideal if you are looking for budget-friendly and quality-wise perfect tires.
This Landsail Tires Review will provide you with the overview, reviews, and pros/cons of the products so that you can buy the best tire in the market.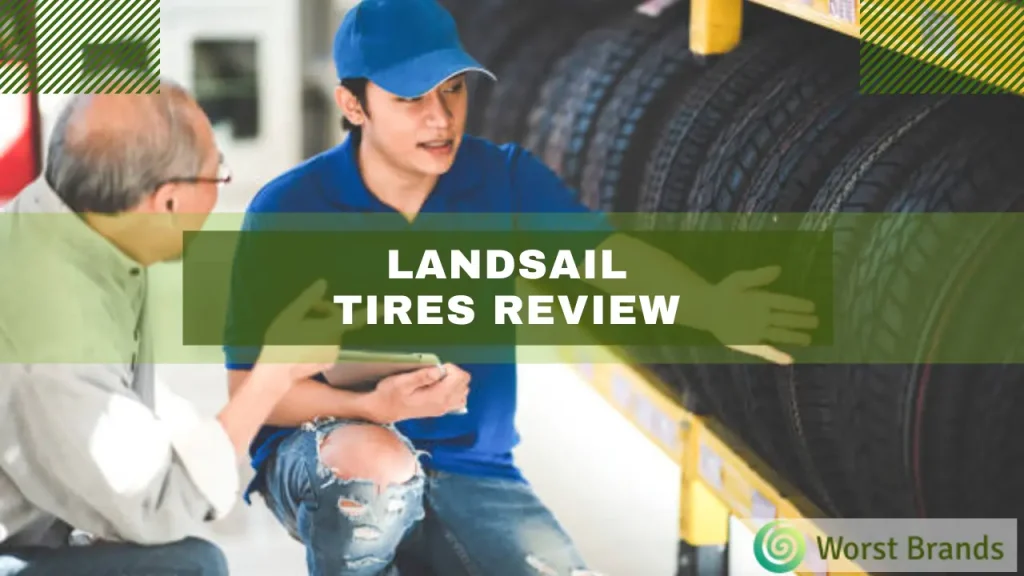 Related Articles:
Who Makes Landsail Tires?
As I've mentioned above, the Landsail tires are manufactured by a Chinese company Sentury Tire.
The brand's primary company is in Qingdao and now operates on a larger scale in several countries such as USA, Thailand, Germany, and Japan.
The company trades tires in over 100+ countries, mainly for passenger vehicles, minivans, SUVs, light trucks, and crossovers.
The tires aren't produced locally like other cheap Asian brands. Landsail products are enhanced with top-tier materials for a better outcome.
Landsail Tires Warranty
According to the manufacturers, the Landsail tires are backed with 50,000 miles treadwear warranty.
Furthermore, if the tire fails to maintain quality within 6 months, you can claim a replacement from them. It won't cost a penny for the replacement; it's free.
The tires have an excellent treadwear design, protecting tires from road hazards and providing drivers with safe and secure journeys.
Why Should You Buy Landsail Tires?
I couldn't find any tirades of Landsail tires that happened in the past. Yet, every brand has a few drawbacks in line. Let's check out the following features of Landsail tires.
Cost-effective
Regardless of the quality, most drivers consider the tires' price. The Landsail tires are pretty affordable and won't break your bank.
The tires are more cost-effective than all the premium brands like Michelin, Goodyear, and Pirelli. In addition, if you are tight on a budget, give it a try to Landsail tires.
High-Grade Tires
You maybe hesitate before purchasing these tires because of the price tags. However, that's not the case with Landsail tires.
These products are produced and crafted by experienced and skillful engineers to ensure the quality of these tires.
The tires have advanced tread compounds with reinforcements for the durability and safety of the driver.
Replacement Guarantee
As we've mentioned above, you can quickly get a replacement within 6 months, which means you can freely drive your vehicle straight for six months without any perplexion of tire damage. That's why I abet this policy of the company.
Environmentally Friendly
The tire's advanced tread compound can diminish the rolling friction on the road, resulting in fuel efficiency.
In hindsight, due to better fuel efficiency, there will be less emission of CO2. Therefore, it will result in environmental protection.
Handling
The brand doesn't compromise on the quality of the tires; therefore, it improves handling, griping, and stability on dry, wet, and even off-road terrains.
The tires don't produce noise at high speeds, providing drivers with a comfortable and smooth road ride.
Variety of options
You can have a lot of options when choosing Landsail tires for your passenger vehicles. These are also available in different sizes so you can select the best one for your car wheels.
How Have We Tested Landsail tires?
We have been in this industry for quite some time and have reviewed many tire products in the market. We measure the parameters and identify if the tire is suitable for purchase or not.
We tested Landsail tires based on quality, fuel efficiency, dry and wet roads performance, and handling and steering performance.
Landsail Tires Review
Now, let's check out our reviews on top Landsail tires.
1. Landsail LS588 UHP: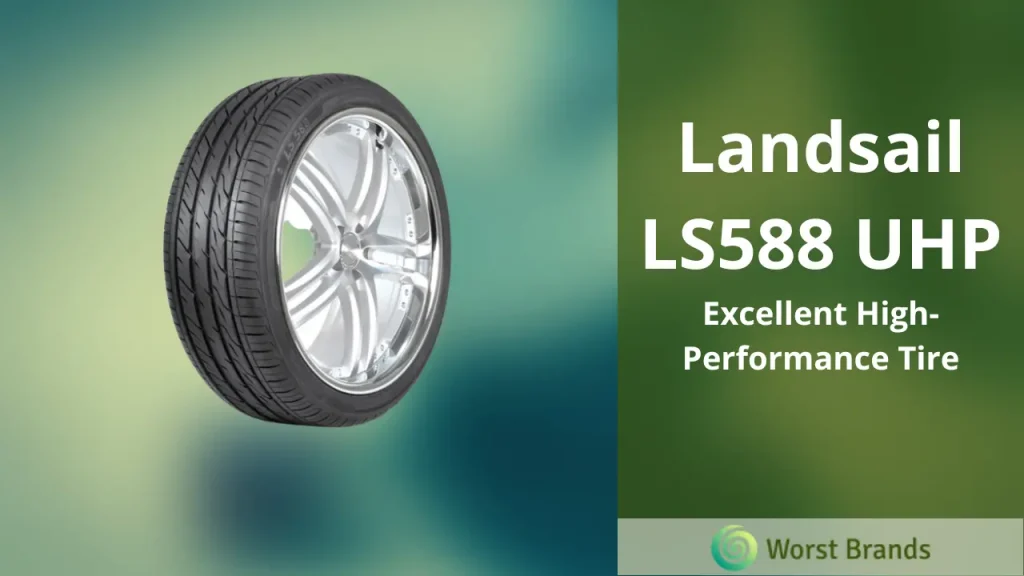 The Landsail LS588 is an all-season high-performance tire suitable for performance, SUVs, sedans, and coupes.
The product is available in 16 to 26 inches sizes. The LS588 provides comfort and a smooth ride on wet and dry pavements.
This product is the top choice of my team because of its exquisite tread pattern and adequate performance. In addition, the product has a 50k miles warranty available.
Dry Road Performance
I had tested these tires 2 miles back from New York and had satisfactory outcomes.
The tire didn't produce any overwhelming noise on the dry pavements of the highway, thanks to the technical designed tread pattern.
Why did I like the tread wear design? Firstly, the wide shoulder blocks provided stability and better cornering.
Secondly, the notched center delivers better steering and handling response.
Wet Road Performance
The highway journey was drizzling, and the tires were also excellent in these conditions. Let's see how.
The tread compound is infused with Silica compound, making it pliable for the driver to maintain stability on wet surfaces.
Also, the zig-zag pattern with four circumferential grooves paired with shoulder blocks channels water away and reduces the risk of hydroplaning.
Snow Road Performance
Technically, the tires were supposed to perform well on snow terrains, yet these aren't built for snow conditions. I recommend you not to jeopardize your wheels with tires in winter conditions.
Things we liked:
Good dry and wet performance.
The tires can resist hydroplaning.
Good tread wear warranty, 50k.
It has improved handling and stability.
Available in a lot of diameter sizes.
Things we don't like:
They are not made for snow.
Verdict
Overall, the tires performed well in dry and wet conditions. However, they couldn't maintain stability in snow conditions.
The tires are available at many affordable prices on marketplaces. They are backed up with a 50k miles warranty and a replacement guarantee of six months.
2. Landsail LS388: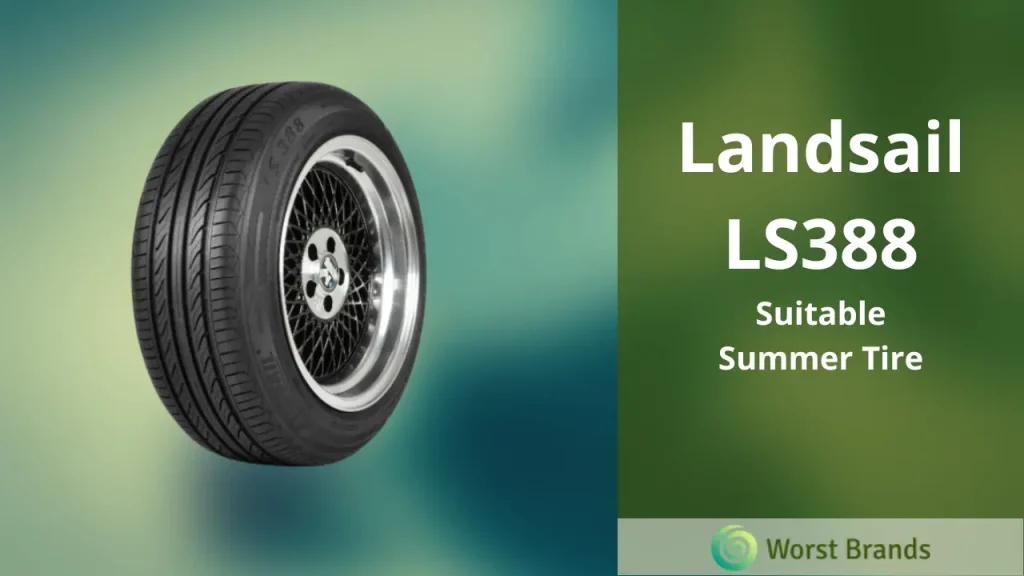 Landsail LS388 is one of the cheap tires on our list, suitable for hot pavements in summer conditions.
I got these tires for approximately 60 bucks, which is more affordable. The tires are available in sizes of 13, 14, 15, 16, 17, 18, and 19-inches.
Moreover, the tire is specifically designed for performance and touring. Also, the company offers 50k miles treadwear warranty on this set.
Dry Road Performance
As the name says, LS 388 is the best summer tire manufactured by the company.
I won't compare the dry performance with Michelin tires or Bridgestone Tires; they are certainly better than this. However, it's considerable if you check the price tags.
The tire has good braking and dry performance in summer conditions.
Furthermore, the tread is formulated with an advanced rubber compound, lowering the rolling friction and offering fuel efficiency.
Wet Road Performance
The wet performance is quite impressive as well. The four circumferential and lateral grooves evacuate water and resist hydroplaning, which provides stability and improved handling on wet pavements.
Yet, the tires couldn't handle high speeds on wet roads, which is something I didn't like.
Snow road performance
As I've mentioned, the tire is wholly produced for summer, so we don't recommend you buy these for severe winter conditions, and the reason is already sermon.
What we liked:
Good dry and wet performance.
The tires provide good handling and braking performance in summer.
Resist hydroplaning.
Good mileage warranty.
Fuel efficient.
What we don't like:
The tires should handle more speed on wet pavements.
Verdict
The best summer tire I have driven for a year. This tire braking performance on dry terrain satisfied me a lot.
also, the grooves evacuate water efficiently, which is a plus point of this set. The overall performance was impressive.
3. Landsail CLV2:
Landsail CLV2, a tire having speed ratings V, T, H, and W, handles high speed arduously. The tire is manufactured explicitly for light trucks, SUVs, and crossovers.
The tire has an impressive tread pattern design with shoulder brocks and grooves to stabilize handling and steering performance in dry and wet conditions.
The tire is available in 16, 17, and 18-inches sizes, backed up with a 50k miles warranty.
Dry road performance
I did like the overall design of the tires. The tread pattern is engineered perfectly for the best drive-in hot highway roads.
The shoulders blocks and grooves provide good cornering and steering response.
The tire is also fuel-efficient, thanks to a symmetric tread pattern with a center rib, which reduce rolling friction.
For such reasons, the tires have excellent and splendid dry road performance at a desirable rate.
Wet Road Performance
The wet road performance is also excellent. The circumferential and lateral grooves easily wipe away water and prevent aquaplaning risk, resulting in excellent wet road handling and steering response.
Snow Road Performance
The tires have satisfactory performance on light snow, but they won't be able to handle moderate and severe winter conditions. The tread pattern won't be able to evacuate much snow, so don't risk it.
Things we liked:
The tires have excellent dry and wet road performance.
The tires provide good gripping and traction on terrains.
Resist aquaplaning.
Things we don't like:
The tires can't handle critical winter conditions.
Verdict
The CLV2 tires are good in all-terrain but below average on snow. The wet and dry road performance is impressive. I recommend these tires if you are tight on budget and looking for something valuable.
Pros and Cons of Landsail Tires
Pros
The company offers good treadwear warranties on the products.
The tires are fuel-efficient and easily resist rolling friction and hydroplaning.
The tires aren't monolithic and provide comfortable rides on dry and wet pavements.
Available in a lot of different sizes.
Cons
Some tires should've more tread life.
The tires aren't suitable for wintery conditions.
Are Landsail Tires Good?
The Landsail tires are great products by Sentury tire manufacturers. The tires are enhanced with advanced rubber and silica compounds to ensure better road performance, handling, gripping, and stability in dry and wet conditions.
Moreover, the Landsail tires are a great alternative to premium brands like Goodyear, Michelin, and Cooper Tires.
Professional engineers and staff members critically analyze these products so that you can get the best for your vehicles.
Furthermore, tires have a variety of options available for you. Also, these products are fuel-efficient. I think these tires are worth a try if you want something reliable.
Conclusion
In a nutshell, the tires have excellent dry road performance. The tread pattern with sipes and shoulder blocks provides good stability and steering response on different terrains.
In the above, we have given our best Landsail tire reviews. If you want a good and comfortable summer ride, opt for LS388, which is more outstanding for dry and wet conditions.
Moreover, you can also plug in CLV2 for all-year performance. Yet, I recommend you to drive with tires in severe winter conditions.
All products are affordable and cheaper than other brands with superior quality, durability, and performance.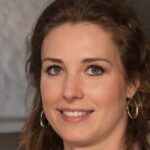 Crystal Hafley is a dedicated writer and content creator for WorstBrands, where she specializes in writing insightful reviews about kitchen appliances and fashion products.
With her expertise, Crystal provides readers with accurate and reliable information to help them make informed decisions about the brands and products they use every day. When she's not researching or writing, Crystal enjoys cooking and exploring the latest fashion trends.