Cooper is a brand established in 1914, and since then, it has been in the tire industry.
In fact, Cooper has joined hands with the brands like Volkswagen, Mercedez, and Ford in the past, which speaks to the quality of its tires. 
Being an expert in this industry, I see Cooper as a well-reputed organization. Many customers praise and rate their tires high, which places this brand in the top 10 Best Tires territory.
Therefore, I decided to jot down Cooper Tires review guide to help people in this regard. I'll discuss their features, strengths, and weaknesses. So, let's start.
Related: List of Worst Tires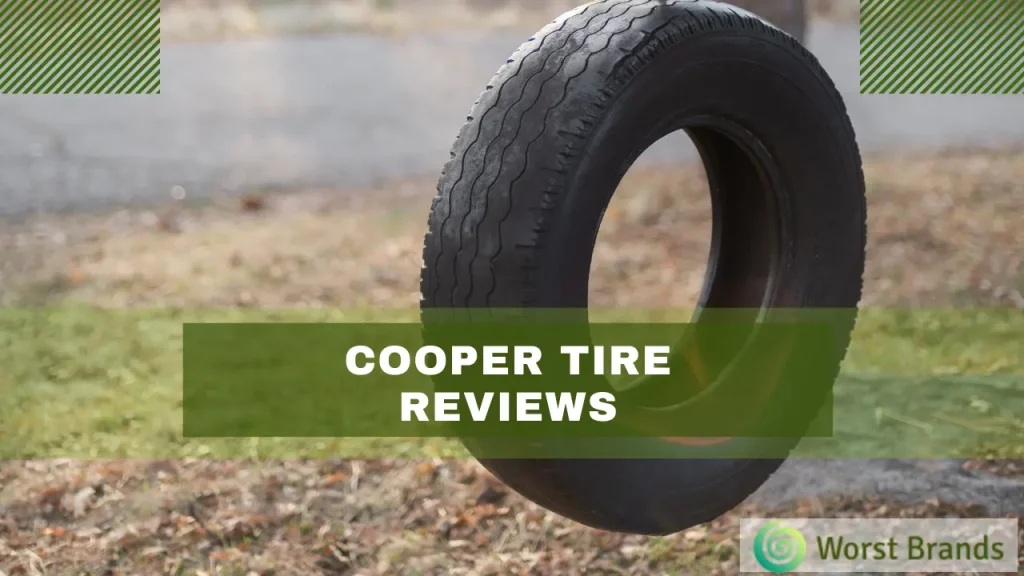 Why Should You Choose Cooper Tire?
Cooper Tires provides reliable, long-lasting tires with excellent traction. Their range caters to diverse driving conditions, offering great value for money.
Now let's talk about some specific features which attract customers to Cooper.
Grade A or higher traction
A 300 to 500 treadwear rating, three times higher than its competition
Tolerance against harsh and severe weather with grade A
Are you curious now, don't worry; I have prepared a comprehensive Cooper tires review guide below.
How Have We Tested Cooper Tires?
As I explained earlier, I have been in the tire industry for more than 7 years, and during that time, I've tested a lot of tires.
As you know, Carolina's weather is quite versatile; therefore, I use Cooper tires throughout the year and assess their quality based on their performance on dry, wet, and snowy roads.
Here is a quick overview of the tires I've tested:
| Tire Model | Dry Road | Wet Road | Snow |
| --- | --- | --- | --- |
| Zeon RS3-G1 | Excellent stability & traction. High-speed braking issue. | Excellent performance, occasional slight loss of traction. | Good in light snow, poor in heavy snow. |
| CS5 Ultra Touring | Excellent control, good traction. Issue with hard cornering. | Excellent performance, good hydroplaning resistance. | Good in light snow, poor in heavy snow. |
| Discoverer AT3 4S | Excellent control, difficulty in hard cornering. | Good performance, slight loss of traction at high speeds. | Good in light to moderate snow. |
You might also like to know:
Cooper Tires Review:
So, let's go deep and look at some of the best tires from Cooper and find out how they can fit your personalized choice.
1. Zeon RS3-G1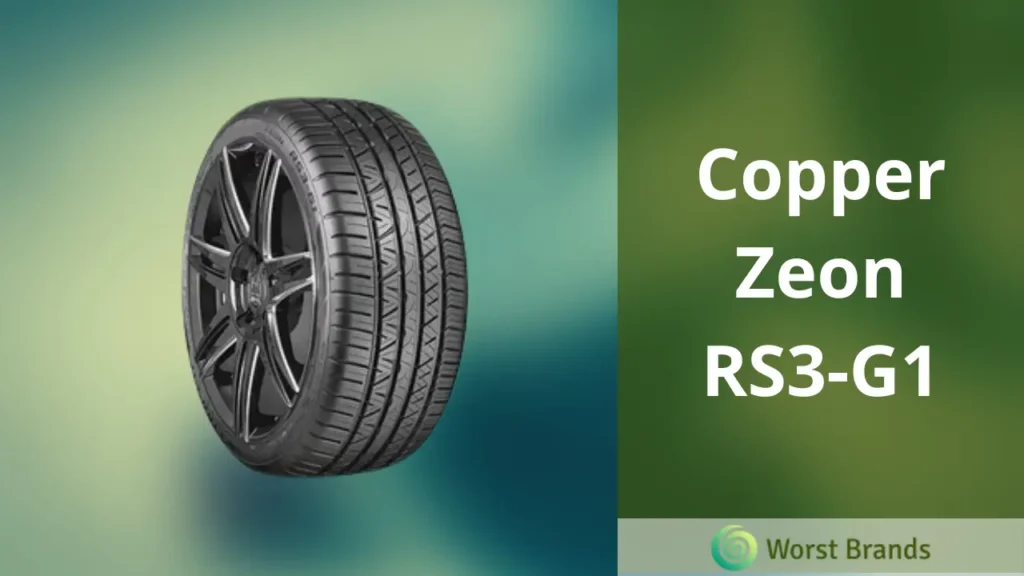 Zeon RS3-G1 is built for car owners who want a satisfying performance. It's a tire most suitable for sedans, coupes, and sporty cars.
The lopsided pattern design improves the cornering grip and reduces the outside noises.
Tested the tire with my friend's 2009 Pontiac G8 GT; let's look at the tire's skills in detail.
Dry road performance:
Being a high-performance tire, we expect something different from Zeon RS3-G1, and that's exactly what it delivers.
In combination with the asymmetrical shapes, the tread design increases the overall contact on the road.
This tire has more stability than its competitors, thanks to the more rubber contents in its structure. Plus, the traction and grip were quite outstanding.
The only area where I think this tire lag is the braking time which doesn't meet the advertisement time; however, that only happens at high speeds.
So, if you are a normal driver, you can carry this tire all year round without any difficulty. Plus, the double-layer polyester material design enhances the corners' rigidity. 
Wet road performance:
Pushing the Pontiac G8 GT to its limits, I found that the tires were exceptional on a slippery road. The tread design of Zeon RS3-G1, along with 3D micro sips, enhances the overall performance on the slippery road.
The braking time was short, and the car managed to stop at a shorter distance. In addition to this, the traction and grip were quite good on the watery road.
Sometimes, I feel that these tires lose a bit of traction on the wet road, but that's not quite often.
And yes, there is good management of aquaplaning, owing to the tread design of the tires.
Snow performance:
Speaking of Zeon RS3-G1 on a snowy road, these tires perform well in some conditions.
The company gave M + S rating to the tires, meaning that they can perform well in light snow but can't match the winter tires.
Again, the 3D micro sips design allows them to perform ideally in snow less than 2 inches with good traction and grip, but you have to opt for winter tires if you often observe heavy snow falling in your area.
Pros:
Good traction and grip on the road
Stability and handling are also excellent
A comfortable ride with low noise levels
Cons:
Not a good performance in the heavy snow
It can be an expensive option compared to its competitors.
Verdict:
Overall, Zeon RS3-G1 is a set of ultra-performance tires for high-powered vehicles. The top levels of grip and traction will let you get the most out of these tires.
Plus, they also provide quite satisfactory comfort during highway driving with low noise levels. A pretty good tire for a pretty good car.
2. CS5 Ultra Touring: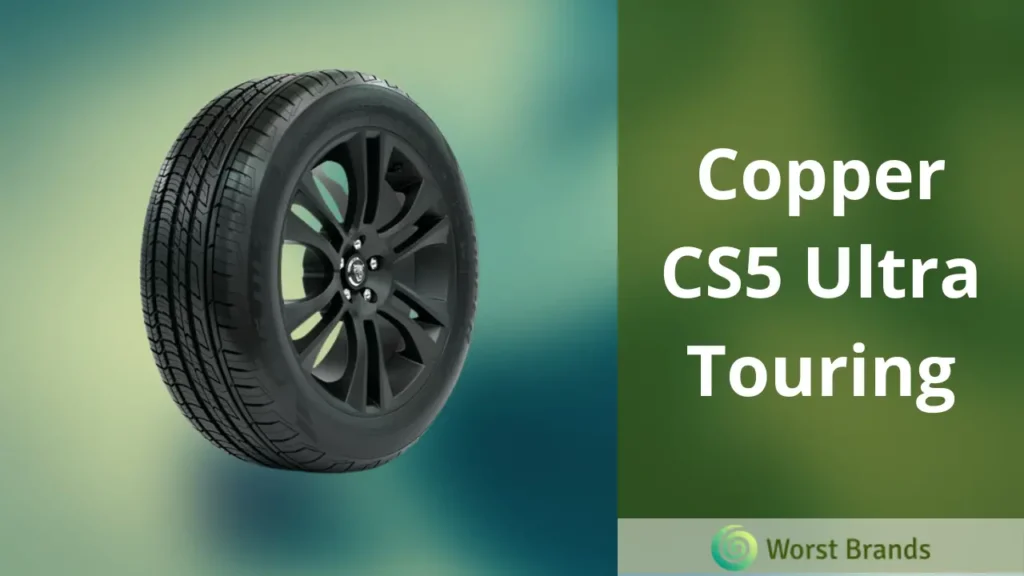 The second on the Cooper tires review list is CS5 ultra touring tire. A more recent addition to the Cooper lineup, the CS5 ultra touring is the best all-season tire of the company.
This tire is specifically designed for crossovers, sedans, and coupes. The biggest advantage of using CS5 tires is that they provide a comfortable long journey and are also compatible with every kind of weather. 
Dry performance:
To be honest, the CS5 ultra touring tire surprised me with its performance. With its structure, it did provide good control over the road.
Plus, the handling was exceptional, especially when it was quite hard to drive.
Coupled Silica is employed to manufacture this tire, making it more resistant and tough, giving more traction stability and the fraction on the road. 
The hard cornering of the tire is another point that's worth mentioning. This is an area where the tire seems lacking.
Besides, the grip was quite good on the road. The traction was also good even when used with high-speed engines like V6.
Wet performance:
I was quite pleased to see the performance of Cooper CS5 ultra touring on a wet road. The modern tread design of the tire gives it stability, grip, and traction on slippery roads.
A plus factor of using the tire on wet tarmac is that there was no braking and acceleration issue. Also, the hydroplaning resistance was there to prevent slipping in heavy rain.
Snow performance:
With that said, CS5 ultra touring is an all-season tire, but how does it perform on snowy roads? The tire should be your go-to choice if you're from areas with a little snow.
This tire gives you excellent traction and grip on a light snowy road. On the other hand, if you are from areas with heavy snow falling, you should look for other options, especially a winter tire.
Pros:
Comfortable and smooth ride even on unbalanced roads
Give good value for money
No complaints regarding traction or grip on the dry and wet roads
Cons:
Not a good option for deep snow
Verdict:
Last but not least, CS5 ultra touring may not be the quietest tire nor the most comfortable one, but it is the one that offers the best quality in terms of price.
Besides, you can enjoy a fine ride on unbalanced roads, and noise levels are also pretty okay on the highways. You should think about CS5 if you are looking for an all-season tire.
3. Discoverer AT3 4S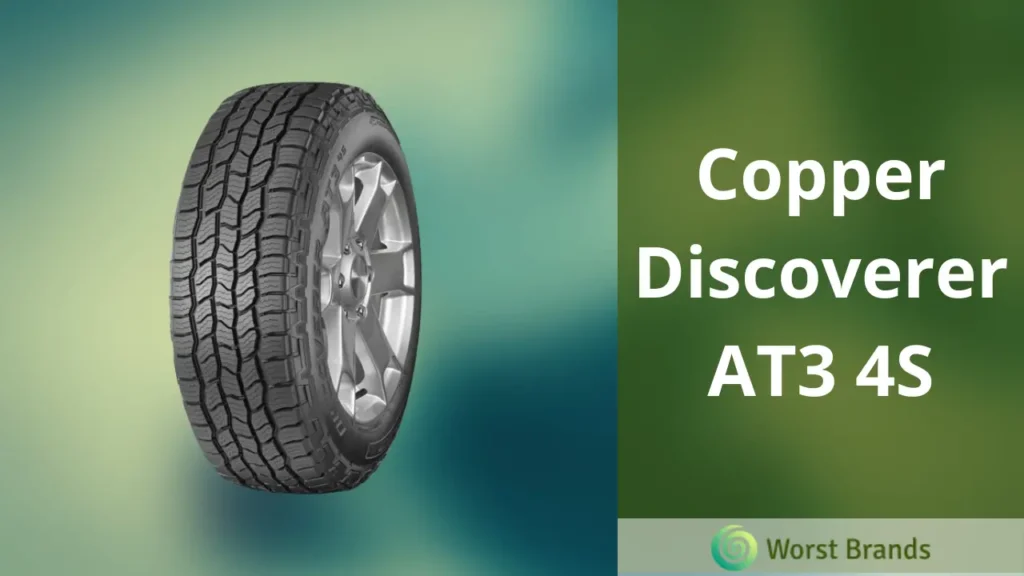 What's the thing in the Discoverer AT3 4S that highlights it from its competitors? The modern technology in the tire makes it perfect for off-roading.
Adaptive Traction Technology provides a glue-like stickiness to the roads, which can benefit both wet and dry traction.
Having said that, AT3 4S is a tire that mainly concentrates the SUVs, pickups, and lightweight trucks.
Dry road performance:
The tire provides excellent traction and control over dry roads during testing.
Even at high speeds, the tire allows the vehicle to change direction immediately; however, I felt a break in the traction at high speeds.
Another thing is that being an off-road tire, it has a high sidewall, which means it will give you a tough time if you do corner a little hard.
Other than that, the brake time was also excellent.
And as mentioned earlier, the use of modern technology enables the tire to provide good traction and grip over the road.
Wet road performance
Wet road performance is an area where a tire often lacks, but AT3 4S performed exceptionally well in this category.
While the grip was not as good as on the dry road, it was enough to make the tire glued to the ground.
Again, a loss of traction was observed at high speeds. The braking time was impressive, with a short distance.
And, yes, one thing that surprised me was the ability of the tire to resist aquaplaning. Thanks to Aqua Vac channels and sips, the tire was able to throw away excess water.
Snow performance:
The silica compound in the AT3 4S tire allows it to do its job well on a snowy road. Its deeper grooves provide a better experience in the heavy snow.
The cherry on top is that the company rates these tires a three-peak mountain snowflake which means a person can drive them over light and moderate snow.
Pros:
Strong grip
Fewer noise levels and a comfortable ride
Good for every kind of terrain
Lifetime warranty
Cons:
The driver should avoid muddy areas.
Verdict:
Cooper label AT3 4S tires are among the best for off-road and on-road driving. They have also worked to bring down the noise levels, a thing that often off-road tires lack.
These tires also give a comfortable ride, no matter the terrain you're riding. Now, it's up to you to go for these tires or not.
Who Makes Cooper Tires?
Cooper Tires are made by Cooper Tire Company which is a subsidiary of Goodyear Tire & Rubber Company. Cooper Tires are made in the USA.
Cooper Tire Warranty
Cooper Tires Company offers a warranty on the purchase of every new tire. Cooper Tires Company gives an 80,000 km of mileage warranty.
Cooper Tire Complaints
The following are the main complaints raised by the users about the quality of Cooper Tires:
Not good in the snow
Sometimes causes vibration
Delays in a warranty claim
Uneven alignment
Frequent splitting on the sidewalls
Road noise problems in some models
Tire Rollability not Good
Conclusion:
To sum up, the Cooper Tires Review; is the brand that has made its name due to its long-lasting tires, affordable prices, and excellent service.
They also offer a 40,000-50,000 treadwear warranty on their tires, making them perfect for a person looking for the best value for his money.
Having said all this, choosing Cooper Tires is still your personal choice. You should look at your vehicle requirements, traveling needs, and price range.
As far as I know, these tires come in a good price bracket, plus shopping online can also save you some $50-100, depending on the discounts available.
So, if you buy a new set of tires or want to replace old ones, don't forget to consider Cooper tires.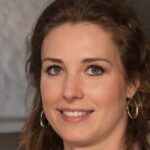 Crystal Hafley is a dedicated writer and content creator for WorstBrands, where she specializes in writing insightful reviews about kitchen appliances and fashion products.
With her expertise, Crystal provides readers with accurate and reliable information to help them make informed decisions about the brands and products they use every day. When she's not researching or writing, Crystal enjoys cooking and exploring the latest fashion trends.