WorstBrands.com is a participant in the Amazon Services LLC Associates Program, an affiliate advertising program designed to provide a means for sites to earn advertising fees by advertising and linking to Amazon.com
The low-cost tires are always a center of attraction for many car enthusiasts because they are half of the price of the premium tires.
The premium tires are very costly to purchase, especially if you own an old vehicle.
So, you would never like to put on a premium tire version on your car, which might cost you more than the price of your car.
When it comes to cheap tires with quality performance, the Uniroyal tires are a top choice for many drivers.
But, sometimes people get disappointed with the Uniroyal brand because they set their expectations very high from their tires.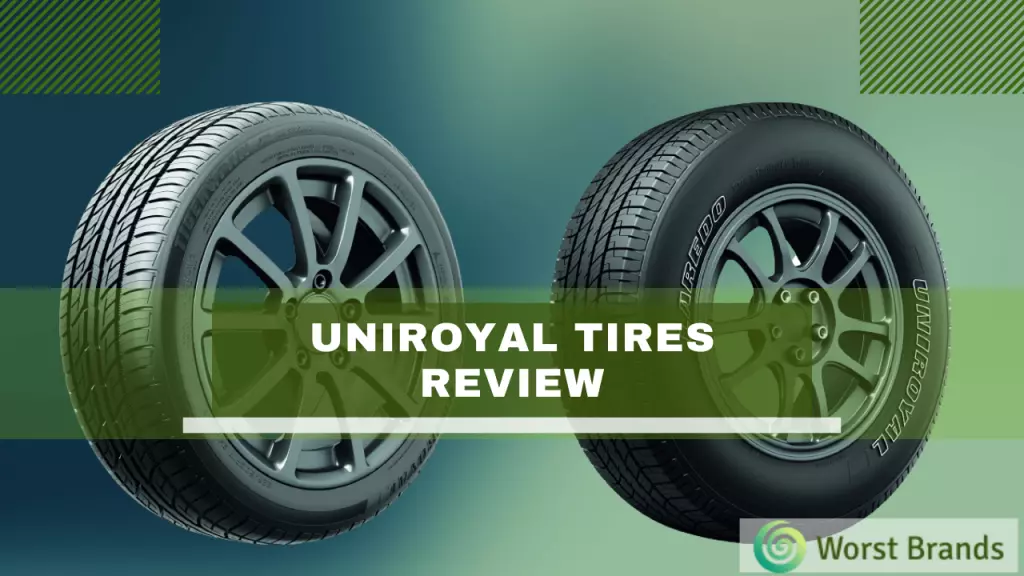 Before we start our Uniroyal tires review, let us make it clear that they are not a high-end tire maker. Yet, they were one of the top tire sellers in today's market.
Now you might be wondering if you could rely on this brand or not? Let's begin with a brief intro to the company.
Related:
Are Uniroyal Tires Good?
Yes, Uniroyal tires are good and economical tires if you want reliability in low cost.
Uniroyal is a rubber company based in the United States that was formed in 1892. But, in 1990, Uniroyal was acquired by Michelin, a French tire manufacturer.
The company was never the same after that. However, their tires are still produced in the US and sold out on the market as budget-friendly tires.
These tires are popular among drivers who have older vehicles and don't want to spend a lot of money on tires.
To save you time and money, we have made this honest Uniroyal tires review to help you know the brand before you make the final purchase.
So, today we will let you know the top 3 Uniroyal tires with their pros and cons.
Top 3 Uniroyal Tires Review
1. Uniroyal Tiger Paw Touring Tire Review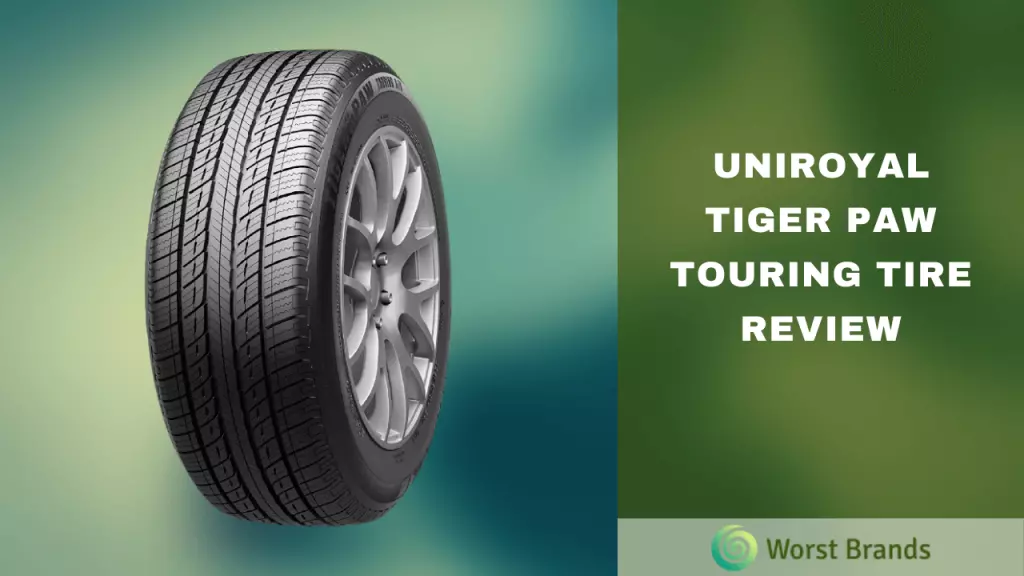 Best For: Passenger Car, Minivan
Tire Type: All season (A/S)
Tread Life: 75,000 miles
Performance: Touring
Let's begin with the Uniroyal Tiger Paw Touring tire. It is an all-season tire designed for passenger cars and SUVs, focusing on prolonged tread life, a smooth ride, and maximum traction throughout the season.
If we talk about on-road performance, these tires have impressed our drivers with outstanding road grip.
Even at a higher speed, the vehicle is quite comfortable and able to take sharp turns. However, the noise might be concerning for some drivers as it is a bit noisy on the highway.
When it comes to the wet track, the Tiger Paw performs a decent job in most of the tasks.
But still, there is room for a company to improve it further. While at higher speed, instant braking is not very effective with these tires, and there is a possibility of gliding.
However, at the normal speed, these tires have done well on the wet track.
These Uniroyal Tiger Paw Touring tires have also performed decently on the light snow. But, on the deep or icy tracks, these tires are not a top choice.
Another best thing about the Tiger Paw Touring tire is that the company offers 55,000 miles tread life guarantee.
Our overall rating for the Uniroyal Tiger Paw Touring tire is 3.5 out 5 since they are cheap and do a decent job for many drivers during all season.
Top Features
All weather traction
High driving comfort levels
Longer lasting tread life
Enhanced controllability
2. Uniroyal Laredo Cross Country
Best For: Light Truck and SUVs
Tire Type: All season (A/S)
Tread Life: 60,000 miles
Performance: Touring
The second on our Uniroyal tires review list is the Laredo Cross Country Tour tire. It is an all-season touring tire designed for SUVs and trucks with a 60,000 miles treadwear warrant from Uniroyal on this model.
These tires are liked by drivers who wish to have responsive handling and steady grip performance during all seasons.
Like any other premium tire, you will not be disappointed with on-road performance.
It provides you with excellent traction, handling, and solid grip at an affordable price.
However, under wet conditions, the Laredo Cross Country tire has also struggled.
The company needs to pay more attention to the mid-corner grip with solid immediate braking for wet tracks.
For lighter snow, the performance of the tire is good. However, the Laredo Cross Country has struggled to maintain the traction on hard the snow.
We would rate the Uniroyal Laredo Cross Country tire 3.5 out of 5 since the tires are cheap.
Top Features
Off road traction
Reduced road noise levels
Enhanced durability
Some other tire brands review:
3. Uniroyal Tiger Paw GTZ
Best For: Passenger Car, Minivan
Tire Type: All season (A/S)
Tread Life: 50,000 miles
Performance: Ultra High Performance
The Uniroyal Tiger Paw GTZ All Season 2 is an ultra-high performance tire. These all-season tires are designed for Passenger cars and minivans with 50,000 miles tread life warranty from the company.
The on-road performance of the Tiger Paw GTZ tire is outstanding. Most importantly, the tires are very quiet on the highway and provide you stable and smooth riding experience.
When it comes to wet tracks, these tires are better than other Uniroyal's models. With strong wet traction, drivers feel safer applying immediate braking on wet roads.
On the hard snow, the tires are not very grippy. However, you can use them on lighter snow at normal speed.
Our overall rating for the Uniroyal Tiger Paw GTZ All Season 2 tire is 4 out of 5.
Top Features
High speed controllability
All weather traction
Reduced road noise levels
Frequently Asked Questions
Should you buy a Uniroyal tire?
The Uniroyal tires are good for old vehicles. These tires are one of the cheapest options on the market.
They are mostly liked by the drivers who wish to spend a lesser amount on the tires.
We got mixed reviews about the performance of their tires on the road. But in snowy and wet conditions, the tires are not well regarded by the users.
Are Uniroyal Tiger Paw tires noisy?
Since the tires are cheap and are not made from premium materials, the tires are slightly heavier and noisy on the highway.
So, it may be annoying for you. Still, most of the drivers didn't report the noise problem after using the Uniroyal Tiger Paw tires.
Final Words: Are Uniroyal Tires Good?
The simple answer to this question as per our research is Yes Uniroyal Tires are good.
There is an ongoing debate between cheap and expensive tires. But, in our opinion, the safety element should come first whenever you plan to buy new tires.
Secondly, the performance of the tires determines the overall performance of your vehicle. So, the choice should be made wisely.
The Uniroyal is producing one of the most budget-friendly tires on the market. These tires are not terrible and have above-average quality. So, it depends on your preference.
However, this brand is a top pick of owners with old vehicles that are reluctant to spend a hefty amount on the tires. So, if you are one of them, the Uniroyal might be a decent choice for you as well.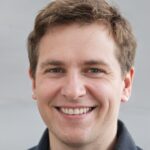 Steven Settles is a professional content writer with over 7 years of experience in writing for different niches, including brand reviews, technology, fitness, and more.
Currently, he is working as a content writer for WorstBrands, where he provides insightful reviews of different products, including home appliances, outdoor gear, fashion, and kitchen products. In his free time, Steven enjoys traveling and exploring new places.