Sentury Tires is a Chinese product with a good reputation among other brands. They are in the top 50 tire brands globally.
Tire manufacturers have expanded their brand in the US and more than 150 countries worldwide.
Landsail, Delinte, and GroundSpeed Tires are all subsidiaries of Sentury Tire. Moreover, the brand is famous in China and preferred by US drivers.
This blog will give a comprehensive Sentury Tires review, which includes pros/cons, performance, and quality.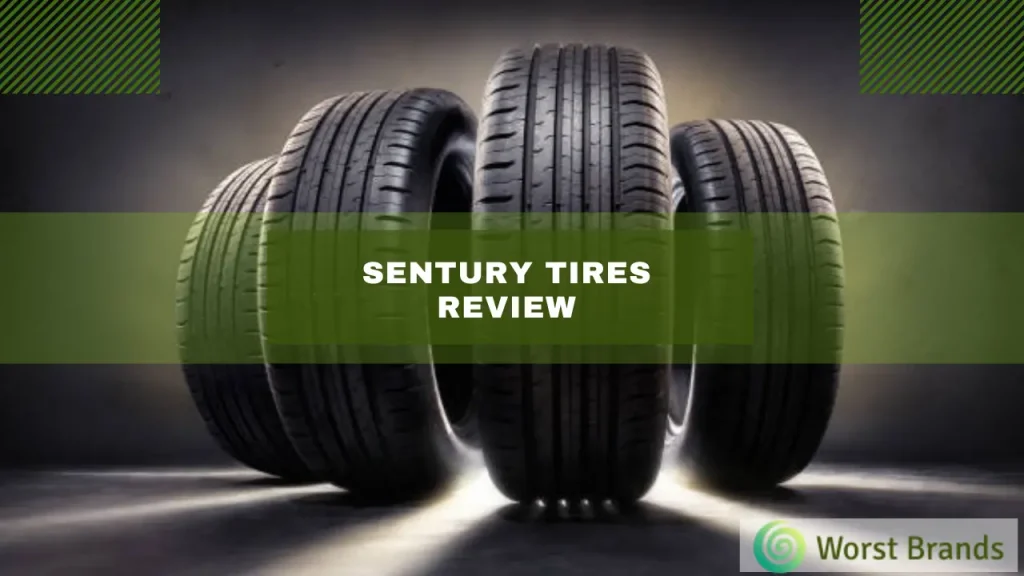 Read Expert Reviews about Tire brands:
Why Should You Buy Sentury Tires?
Sentury Tires are budget-friendly, high-quality tires that offer impressive road performance in varied conditions and are suitable for various vehicles.
There are several other reasons for choosing Sentury Tires. As mentioned, we've tested the nuances of this brand to provide you with an honest review of these tires.
Driving Experience
The Sentury tires will provide a responsive drive with comfortable handling, gripping, and stability at high speeds.
The tires have advanced tread compounds with large shoulder blocks, maintaining momentum and contact with the road surface.
Moreover, the tires have grooves which result in precise handling on wet terrains.
Also, an asymmetric with a continuous center rib provides excellent braking performance on every terrain.
Low-price
The Sentury tires are budget-friendly, as we've discussed above. The prices are lower than most premium brands like Goodyear, Pirelli, and many others.
Also, most of the cheap brands don't provide value. However, Sentury Tires are among those cost-effective brands, and the quality wised perfect.
Varieties
There are varieties available on the official website of Sentury Tires, or you can buy them from online markets.
You can purchase all-season, dry, and winter tires for SUVs, trucks, crossovers, and vans.
In addition, the brand also produces aircraft tires. The same metrics are followed for aircraft tires, which is quite impressive for a budget tire.
Quality
The quality of the tires is superb. The tires don't produce noise at high speeds and have excellent braking, cornering, and high-speed performance.
With their price tags, I won't disparage the quality of these tires.
Automated Factories
The brand has 6 automation lines to produce its tires, namely:
Monorail Systems.
Machine Visual Technology.
(VMI) Maxx technology.
These innovative technologies produce sustainable, durable, high-quality tires for their customers.
How Have We Tested Sentury Tires?
We have tested a lot of Chinese brands and found good reviews on these brands over the internet.
Our test criteria follow quality, efficiency, rolling friction, performances on different terrains, etc.
Top Sentury Tires Review
In this phase of our Sentury Tires Review, you'll get to know our feedback regarding this product. 
But before diving into the detailed review, here is a quick overview of different Sentury tires.
| Tire Model | Dry Road Performance | Wet Road Performance | Snow Road Performance |
| --- | --- | --- | --- |
| Sentury UHP | Average | Excellent | Poor |
| Sentury Touring | Good | Good | Average |
| Sentury UHPT | Excellent | Average | Poor |
1. Sentury UHP Tires
The Sentury UHP is a budget-friendly best touring summer tire with an advanced tread compound to make your drive comfortable. The tire is suitable for SUVs, sedans, passengers, and sports coupes.
Moreover, the tire is available in 15, 16, 17, 18, and 20-inches sizes backed up with a 40k miles warranty.
Dry Road Performance
The tires are average in dry road conditions. Yet, it says 40,000 miles warranty, although I had to change to after 20k miles. The outer shoulder blocks provide stability and grip on corners.
The tires are more inexpensive than most of the summer tires out there.
The manufacturers have used high-tread compounds, which boost the overall durability and sustainability of the tire.
Wet Road Performance
There was little pouring on the way back from the tire shop. The tires were superb on wet pavements.
The lateral and 4 circumferential grooves did their job well; they evacuated water from the tires and resisted hydroplaning on the track.
Snow Road Performance
The tires aren't good for snow road pavement. These are summer tires, so don't jeopardize them on the snow track.
Although, the tires seem to be above average in dry and wet conditions.
Things we liked:
Good stability on cornering.
They maintain good contact with the road surface.
Resist aquaplaning.
Things we don't like:
The tires aren't stable at high speeds.
Not good in snow conditions.
I wasn't fond of the tread of the tires.
Verdict
Overall, the tires are average. With this price tag, you'll get what most brands don't offer.
The tires are sustainable and have excellent performance on dry and wet pavements. Also, don't risk it in winter conditions; they can't evacuate snow.
2. Sentury Touring Tires
The Sentury Touring is an all-season tire, which means you can take this on all-weather and terrain conditions and types.
The Touring is also a wallet-friendly product from Sentury, which performs well in dry, wet, and winter conditions.
The tire is suitable for coupes, minivans, passengers, and sedans.
Moreover, the tire has a 40k-50k miles warranty, which is excellent at such price tags. The tire is available in a diameter of 14, 15, 16, and 18 inches.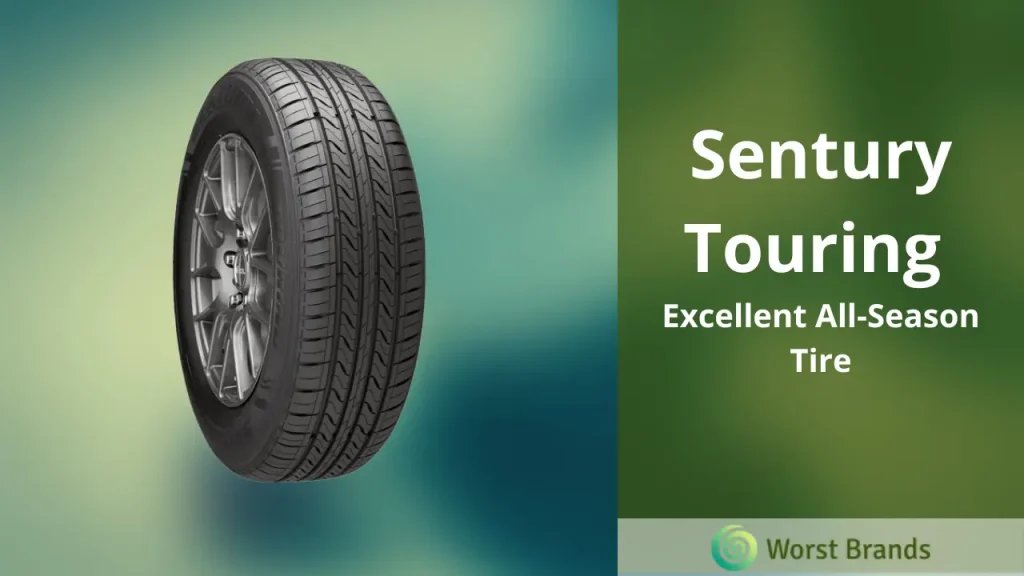 Dry Road Performance
The dry performance is far better than the Sentury UHP. The tires have impressive performance on dry roads or highways.
However, I could hear some annoying noise from the tire, which is considered a low-price tag tire. The tires have excellent braking performance in corners.
Also, they have responsive handling and stability on the highway, thanks to the outer shoulder blocks.
In addition, the convincing center rib improves the overall driving experience and provides better stability.
Wet Road Performance
The wet road performance is also excellent, shown by these tires. The tire has an advanced tread compound with a 5-rib pattern and grooves that flush away water and resist aquaplaning.
The tires have good traction on wet pavements.
Snow Road Performance
They have average performance in winter conditions.
The lateral grooves and sipes maintain a good momentum on snow pavements, so temperature drop won't be a problem for these tires.
Although, I won't recommend them for critical snow conditions in winter.
Things we liked:
Affordable
High-quality material and resist hydroplaning.
Excellent braking in dry and wet conditions.
They are also great in light snow.
Things we don't like:
Noisy
They aren't good in deep snow.
Verdict
The Sentury Touring is an impressive tire suitable for all terrains. However, most drivers don't like the sound they produce.
Yet, the price makes the difference. You'll get comfortable drive, stability, sustainability, and precise handling on the best budget.
3. Sentury UHPT Tires
The Sentury UHPT is an efficient and ultra-high-performance tire for summer.
They have exquisite tread patterns to provide responsive handling in dry and wet conditions.
It has V and W speed ratings, so you can easily push these on 149 MPH, which is great for an affordable tire.
Its asymmetric tread design gives drivers controllability and stability at high speeds.
Moreover, the UHPT is available in 18, 19, 20, and 22 diameter sizes, backed up with a 40k miles tread wear warranty.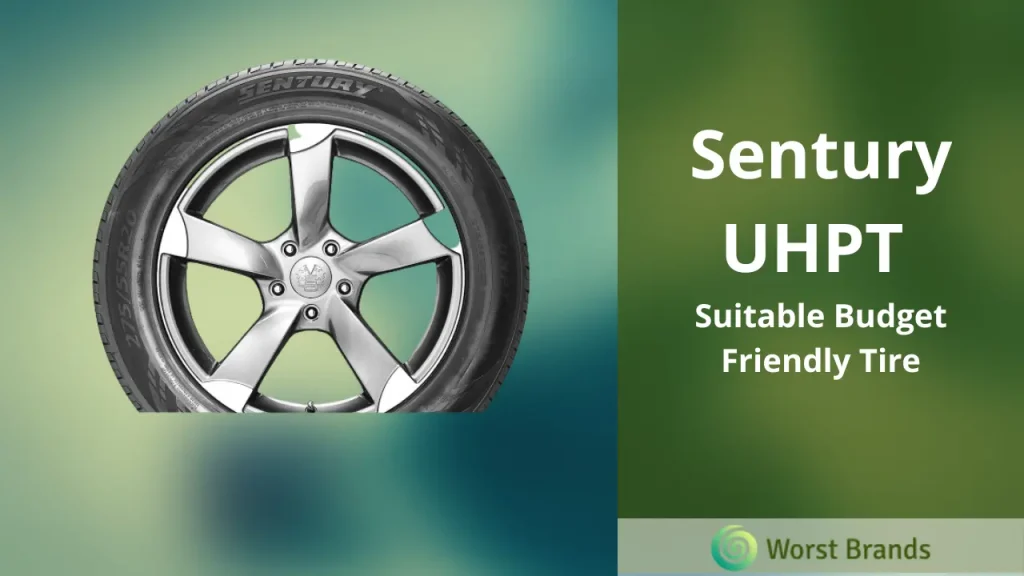 Dry Road Performance
The optimized asymmetric tread pattern design provides an excellent and comfortable ride in dry road conditions.
I was astounded to see such performance at such price tags.
Also, the tires are superb at high speeds, I did drive them at 120 MPH on my SUV, and they were stable, as mentioned by the company.
In addition, the tires also have sidewalls that help these tires on corners. Thanks to the tread pitch sequence design, the tire doesn't produce much noise.
Wet Road Performance
The tire has average wet road performance as compared to the models provided by the company.
It has 4 circumferential grooves, which wipe away water and reduce the risk of hydroplaning.
Snow Road Performance
Like UHP, this is summer, and most companies don't recommend driving with them in snow conditions. So, we won't recommend you if you buy this for all seasons.
Things we liked:
Good braking performance in dry conditions.
The tire doesn't lack at high speeds.
Resists hydroplaning.
Budget Friendly tires
Things we don't like:
Low Wet Traction
No snow traction was found.
Verdict
The tire has an adequate tread pattern to provide stable and controllable drive on wet and dry surfaces.
Although, these aren't designed for snow or ice. However, they are a vital choice if you are tight on your wallet and own a light truck.
Pros and Cons of Sentury Tires
Pros
Affordable
Resist Hydroplaning
Durable
Exquisite Tread Pattern
Cons
Generally low traction in Snow
Who Makes Sentury Tires?
Sentury Tires manufactures its products in an automated factory in Thailand. Furthermore, the brand manufactures its tires by formulating high-quality materials.
Sentury tires are significant in terms of road performance. They make tires for dry, winter, summer, and all-season conditions.
Sentury Tires Warranty
The Sentury tires can easily stay consistent for 30,000 to 40,000 miles. The warranty depends on how you drive your vehicle and the type of car.
Moreover, there is a road hazard and road hazard replacement warranty available.
Are Sentury Tires Good?
The Sentury Tires are a great choice for everyday use. They have varieties for SUVs, crossovers, and touring tires.
Although, the tires produce noise, and that's the typical problem with cheap tires nowadays. However, not as annoying as you might think.
The tires are affordable and available in online stores. They are manufactured by hand-vetted engineers and produced in automated factories.
Moreover, it is one of the top Chinese tire brands, sprouting rapidly daily.
The good tread pattern design and exquisite tread compounds provide improved handling and comfortable rides in dry and wet conditions.
Conclusion
In the above Sentury Tires Review, we discussed our top 3 picks and their strengths and weaknesses.
The tires are aggressive in dry and wet conditions; however, we didn't expect that from these cheap tires.
Moreover, we have other Chines tire products lately, and we have to say Sentury tires have certainly outgrown them.
We listed UHP, UHPT, and Touring tires from this brand. The UHP and UHPT have similarities in terms of performance.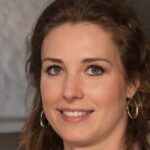 Crystal Hafley is a dedicated writer and content creator for WorstBrands, where she specializes in writing insightful reviews about kitchen appliances and fashion products.
With her expertise, Crystal provides readers with accurate and reliable information to help them make informed decisions about the brands and products they use every day. When she's not researching or writing, Crystal enjoys cooking and exploring the latest fashion trends.