Nowadays, even cheap brands are comparing themselves with premium ones. However, these are just notorious rumors.
Yet, Arroyo Tires make it possible by providing high-quality tires on a minimum budget.
It's an American-labeled company making top-notch tires that suits well underneath your vehicle.
They are adopting premium materials and innovation to ensure their customers aren't disappointed with the quality.
In this Arroyo Tires Review, we'll primarily focus on Arroyo Tires facts, quality, pros/cons, performances, and many other aspects.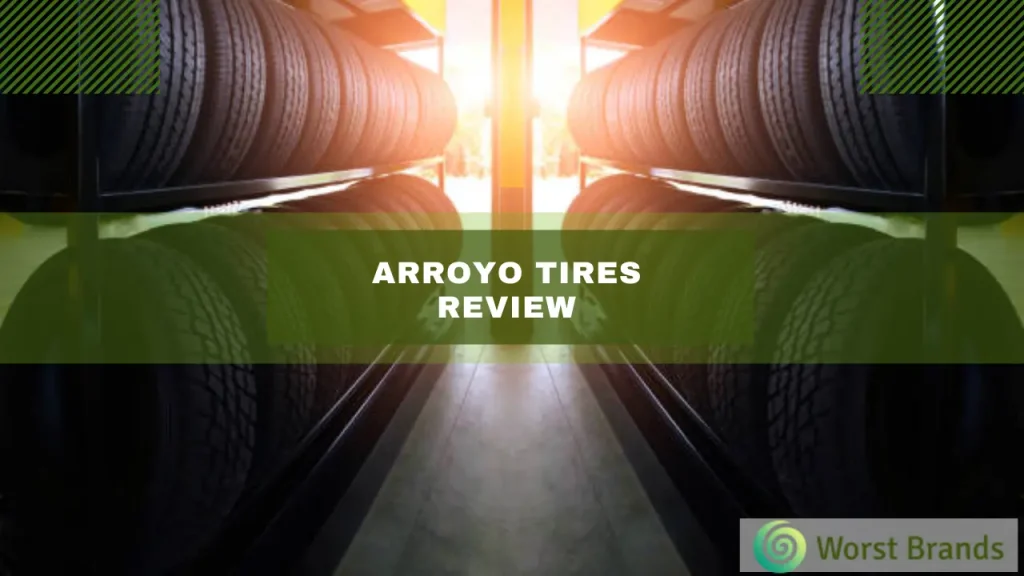 Who Makes Arroyo Tires?
I couldn't find any info on their website about where Arroyo manufactures their tires.
Although it is a tire label company, they have contracts with several factories and put a label on their products.
The company offers various tire sets such as off-road, dry, wet, and all-season. All of these are available at reasonable price tags on online markets.
The tires are available widely in several countries and states, including Mexico and Columbia.
Also Read:
Arroyo Tires Warranty
The Arroyo Tires offer a 40k-50k miles warranty on their products.
It is considerable, as they aren't that expensive compared to premium brands like Michelin, Goodyear, etc.
Why Should You Buy Arroyo Tires?
Our team was excited to test this American brand, and here are several reasons we were satisfied with the quality of their products.
Quality
The Arroyo Tire offers you premium quality at considerable price tags. The tires are top-tier and are perfectly engineered for everyday use.
The brand is popular among countries and has also gained fame in the USA.
Also, the tires are good for reducing rolling friction and making it environmentally friendly.
Affordability
As mentioned, the tires are well-designed and constructed, making them pliable in all-weather tractions.
Durability
There is a 40k-50k miles warranty offered by Arroyo, which is excellent.
Also, reinforcements such as belts protect it from stud holes, increasing the tire's life and making it durable.
The tire won't be clumsy at high speeds. Also, the deep tread blocks are designed to provide drivers with a smooth ride in harsh conditions.
Handling
The staggered grooves, tread and shoulder blocks, and sidewalls make it sustainable and offer an amusing driving experience in dry, wet, and winter conditions.
The tires resist aquaplaning by evacuating water away from the tires. Also, you'll be fond of the braking performance of these tires.
The Arroyo Tamarock A/T and Tamarock M/T are both all-season tires; these are suitable products for winter and dry and wet conditions.
Varieties
There are a lot of varieties offered by Arroyo. You can buy all-season and off-road tires and performance, passenger, and TBR tires.
All these sets are cost-effective. Although, Tamarock might be a little bit more expensive than other products.
How Have We Tested Arroyo Tires?
As a team of integrity, we have tested many Chinese products lately. However, this American label brand company Arroyo got our attention.
We have tested these tires based on the parameters such as quality, fuel efficiency, performance in dry, wet, and winter conditions, and durability.
Arroyo Tires Review
This section will give you an integrated review of our top 3 picks from Arroyo Tires. Let's hear them.
1. Arroyo Grand Sport A/S
The Arroyo Grand Sport is an all-season excellent tire for every season. The tire has a unique treadwear pattern with an auxiliary eccentric wear belt.
It protects from stud holes and several imbalances in the tire: the tire suits minivans, sedans, average-size crossovers, and subcompacts.
The tire is available with 14 – 20, 22, and 24-inches diameter, backed with 50,000 miles warranty. The warranty seems fine for me, considering the price tag of these tires.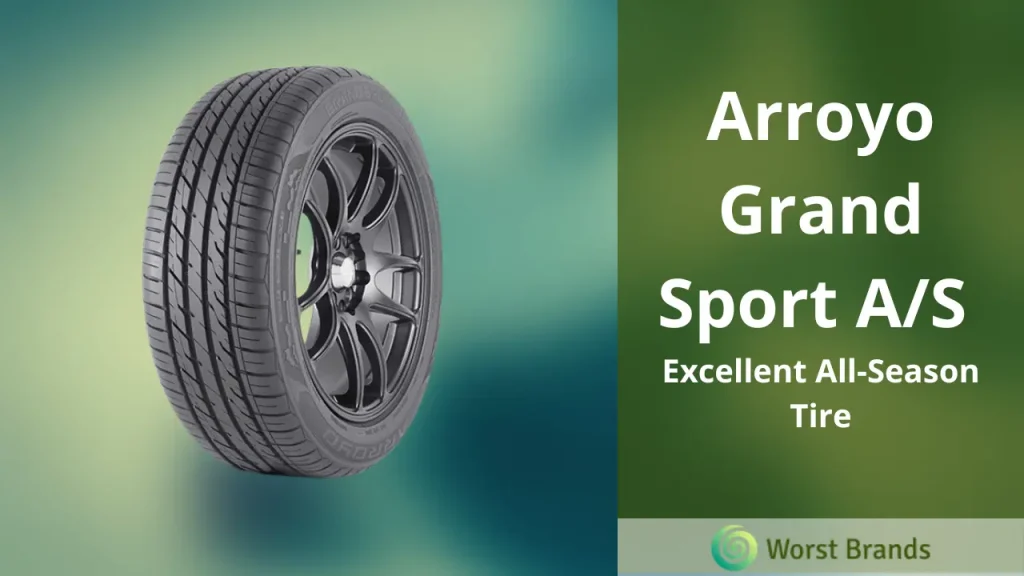 I tested these tires on our testing track, which is usually dry in summer.
In hindsight, the tires produced minimal noise, thanks to the silent and sequential design, which lowers the noise level coming from the tires.
Moreover, the tire's slanted grooves did their job pretty well by providing good braking and gripping on the road. Also, they were excellent on corners.
The wet road performance is also excellent from these tires. The Grand Sport A/S has four circumferential grooves, which evacuate water from the tires and reduce the risk of hydroplaning.
It keeps your driving well-balanced and stable on wet roads, even at high speeds. Also, the tires didn't lack wet pavements, which is excellent for a budget tire.
I didn't test this tire much in the winter, although after reading several reviews, I guess the tires aren't good for snow or ice.
However, as far as I've tested, the tires are reasonable in light snow but unsuitable for critical conditions. I would go with 3 /5 for snow performance.
Things We Liked:
Affordable
Excellent braking performance on dry and wet roads.
50k miles warranty.
Resists aquaplaning.
Things We Didn't Like:
The tire isn't suitable for critical snow conditions, despite being called an "all-season" tire.
Verdict
The tires have a belt, which protects them from further damage. Also, it is manufactured with robust materials to boost durability.
In addition, the tire is excellent for dry and wet every day but avoids severe winter conditions.
2. Arroyo Ultra A/S
The Arroyo Ultra A/S is an all-season tire with robust features to provide drivers comfortable ride in dry and wet conditions.
The tire has an exquisite and aggressive tread pattern design, which makes your driving responsive.
The tire is suitable for SUVs, crossovers, and minivans. They are available in 19, 20, 22, 24, and 26-inches diameter sizes.
It comes with a 45k miles warranty, which I don't think is good enough at such a price.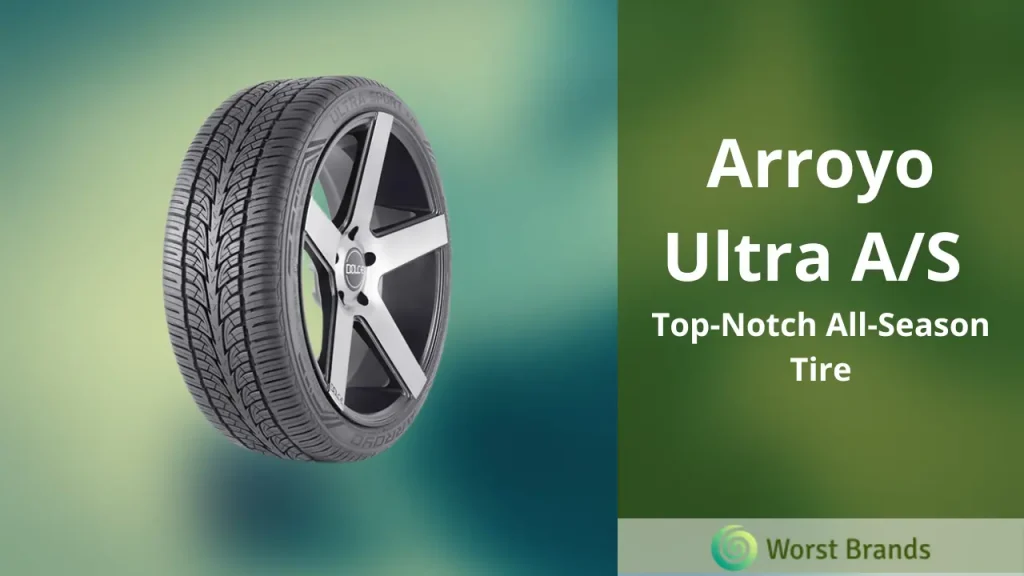 The dry road performance from Ultra A/S is impressive. The tires maintain grip and stability on the rough terrain, thanks to the center longitudinal rib, which also helps the tire at high speeds.
Also, the 3D sipping does provide additional support in dry conditions.
In addition, the manufacturers have used advanced silica compounds, which results in excellent braking performance in dry conditions.
The tire 3D sipes and two longitudinal grooves did quite well on wet pavements.
Furthermore, I didn't find these tires lacking anytime in rainy conditions, even when I pushed the accelerator.
Also, the 3D grooves wipe away water from the tires and resist hydroplaning, which is impressive.
Again, the company claims that the tire is for all seasons, although the tire can't spin on snow because there aren't enough sipes to evacuate snow.
So, don't jeopardize your tire in snow conditions. I would rate 5/10 for snow road performance.
Things We Liked:
Excellent in dry road conditions.
Stable at high speeds and resist hydroplaning.
Things We Didn't Like
Verdict
In a nutshell, the Ultra A/S should not be called "all-season." The tire performance on snow is non-existent. Although, the tire is excellent in dry and wet conditions.
The center rib provides good traction in dry conditions, and grooves flush rainwater from the tire and withstand aquaplaning.
3. Arroyo Tamarock A/T
The Tamarock is a perfect tire for all terrain and seasons, improving your driving experience. The advanced compound used while manufacturing this tire keeps it pliable in all weather conditions.
The optimal and exquisite tread pattern design provides a smooth ride in off-road, dry, winter, and wet conditions without breaking the bank.
The tire is available in 15, 16, 17, 18, 20, and 22-inches diameter, backed with a 50k miles warranty. The tire is suitable to install in SUVs and light trucks.
Dry Road Performance
The Arroyo Tamarock is an excellent summer tire, and I couldn't find any deficiency in the performance. Moreover, the tires are also exemplary in harsh conditions.
The staggered tread blocks and optimal pattern did help me to drive smoothly in off-road terrain.
Furthermore, the tire is an excellent choice if you prefer to drive in the mud. The tires don't get stuck in that terrain. Also, the robust sidewalls become a guard against pebbles, etc.
The wet road performance is above average from Tamarock A/t. The staggered tread blocks and tread pattern design flushed water away and resisted hydroplaning.
Also, the tire has good braking performance on wet pavements or highways.
As mentioned, tread blocks, exquisite patterns, and sidewalls evacuate snow efficiently and make it drivable on ice and snow conditions. Also, this is the only tire on our list beyond our expectations.
Things We Liked:
Excellent in dry conditions.
The tire maintains momentum and traction in all weathers.
Resists aquaplaning.
The tire is impressive snow and wet conditions.
Things We Didn't Like:
Verdict
Overall, the Arroyo Tamarock is a perfect all-terrain tire and ideal for everyday use.
It is excellent in snow conditions on the highway and doesn't sound lousy in dry and wet conditions.
Pros and Cons of Arroyo Tires
Pros
Excellent in dry and wet conditions
Resist

Hydroplaning

Decent Quality Tires
Cons
Not suitable for Snowy Conditions
Are Arroyo Tires Good?
The Arroyo Tires are ideal if you want something affordable and high quality.
The American brand adopts advanced innovation and technology to provide their customers with safer, durable, quality, efficient, and performance.
The tires are also traded outside of the USA, which means foreign drivers trust this brand and acquire these tires.
Moreover, the tire has quite a reasonable price tag and won't cost you an arm or leg.
The Tamarock A/T and M/T are 2 products that will provide you with all-year traction with little additional cost.
Summing Up
In the above Arroyo Tires Review, we have discussed pros/cons, quality, performance, and some other parameters to provide a fair and honest review of the product.
We have mentioned some of the fine products from the company: Grand Sport A/S, Ultra A/S, and Tamarack A/T.
We found Tamarock to be the most outstanding of all tires in terms of performance and snow tractions.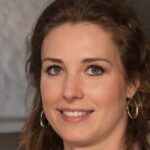 Crystal Hafley is a dedicated writer and content creator for WorstBrands, where she specializes in writing insightful reviews about kitchen appliances and fashion products.
With her expertise, Crystal provides readers with accurate and reliable information to help them make informed decisions about the brands and products they use every day. When she's not researching or writing, Crystal enjoys cooking and exploring the latest fashion trends.