Alright, you have decided to get rid of those old nasty worn-out tires to buy new ones, but you're confused about what could be the best option for your car.
Well, Yokohama is a tire brand that may steal your attention.
"Yokohama Tires offer good value with high traction, stability, and eco-friendly materials, but they may struggle at high speeds and heavy snow conditions.
It is a Japanese brand that has been in the automotive industry since 1917. Their products include the latest technology and satisfy the customer's needs.
Therefore, after using tens of top-notched Yokohama tires, we've prepared a Yokohama tires review guide.
This guide includes some of the good tires from the company. Also, we'll discuss the pros and cons of these tires. So, are you in? Grab your coffee and be with us.
Why should you choose Yokohama Tires?
Some qualities of Yokohama tires really make them different from other brands of tires, such as:
Use of eco-friendly material that is 80% petroleum-free.
Quality tires in the budget range of every person
Improved design not only decreases rolling resistance but also gives stability to the vehicle.
Check out our expert reviews on other tire brands:
How We Tested Yokohama Tires?
We have been in the tire industry for almost 7 years and have established authority in this niche. So, we often come across questions about how we test our products.
The simple answer to this question lies in the experience of our team. We use a set of tires for a specific duration of time and test it through different environmental conditions.
Furthermore, we assess the quality of the tire in dry, wet, and snowy environments, then prepare a review guide for you so that you may have a better idea of which tire is the best for you.
Here is a quick overview of Yokohama Tires' performance:
| Tires | Dry Road | Wet Road | Snowy Road |
| --- | --- | --- | --- |
| Yokohama Avid Ascend | Excellent grip, braking | Good traction, moderate speeds | Decent on light snow |
| Geolandar A/T G015 | Smooth, great grip | Good grip, minimal spin | Good on icy roads |
| Yokohama Avid Touring S | Good grip, braking | Acceptable grip, aquaplaning resistance | Poor on heavy snow |
Yokohama Tires Review
Enough of the chit-chat; let's get to the business and find out how Yokohama tires performed in our tests.
1. Yokohama Avid Ascend: Great all-round performance
So, here is the deal, Do you want a tire that gives performance year-round and is not expensive? Yokohama Avid Ascend is the one waiting to grab your attention.
With its unique TriBLEND technology, which is a mixture of silica and low-Tg polymer, the tire delivers some stunners.
The company says Yokohama Avid Ascend targets sedans, coupes, minivans, and crossovers.
We got hands-on with this tire on a 2011 model Nissan Altima S-sedan. Let's find out the performance of the tire.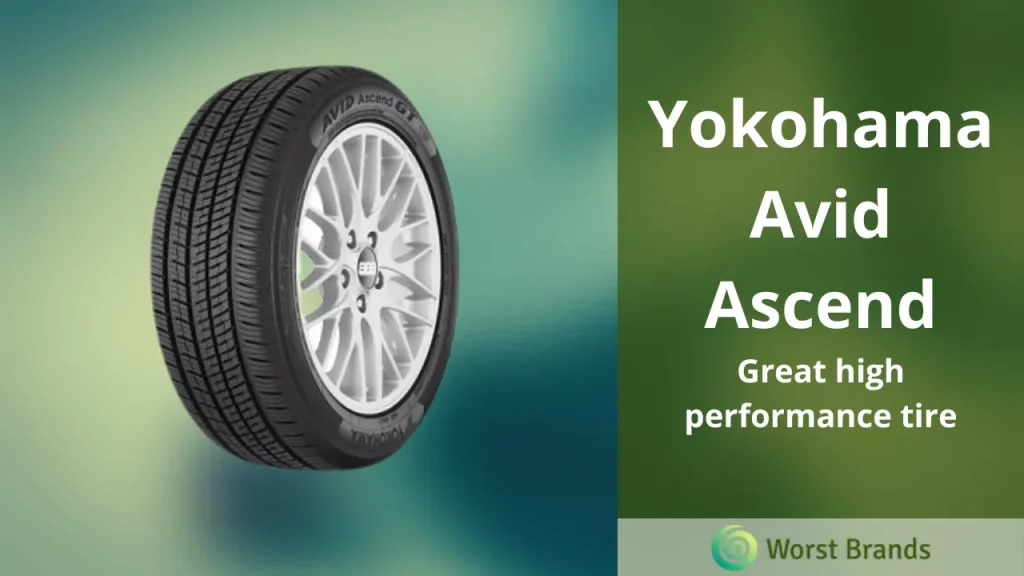 Dry road performance:
When it comes to dry road performance, Avid Ascend gives solid results. The tire has a strong grip and traction on the road.
The company claims that it is an all-season tire, yet the performance was limited.
Yes, the braking time was excellent, and the steering felt quite confident and admirable. However, Avid Ascend disappointed us when we took it at high speeds.
The grip was undoubtedly good on the abrupt steering; traction and control were under the flag. A high-speed or turbocharged car can easily give a tough time to this tire.
Wet road performance:
Regarding the wet road performance, Avid Ascend delivers better than I expected.
The tire didn't lose traction even at moderate highway speeds compared to other all-season tires.
We only faced the issue when we throttled the car to its top speed. Other than that, the traction and grip were quite good on a slippery road.
The brake time was a little higher than that of dry roads, but it's quite understandable as there was water on the road.
Similarly, the steering was pretty precise, and the tires seemed responsive. The only issue was high speeds or turbocharged engines, which coaxed the car to break the traction.
Snow performance:
Regarding the performance of Avid Ascend on the snow, the tire functioned as per my expectations.
Of course, the tire won't show calm and composed driving on thick snow; it did show some momentum on the light ice.
Yes, the tire had the company's latest adaptive 3D sipes and tapered center rib technology, but it is only effective if you don't push the tires to the limits or in the deep snow.
We highly recommend you go for a winter tire if you are going to drive under heavy snow falling.
Pros:
In both dry and rainy conditions, this vehicle performs well.
Comfortable and quiet ride
Excellent grip at normal speeds
Cons:
Limited winter performance
Not a good tire for high-speed driving
Verdict:
Lastly, Yokohama Avid Ascend is the ideal tire for those people who want to show the world some fancy tricks with their sporty cars.
Don't expect the tires to perform well at high speeds. Other than that, these are good tires to provide stability and traction to your car at normal speeds.
Plus, 85,000 miles treadwear warranty on these tires is hard to neglect. So, what do you think about the tire?
2. Geolandar A/T G015: Top all-terrain tire
Another blockbuster product from Yokohama is Geolandar A/T G015. This tire is actually a cross between a mud tire and a highway terrain tire, which makes it a high-performer in the all-terrain category.
This A/T tire is built with an Enduro compound that enhances its stability. Geolandar A/T G015 is the best fit for SUVs and trucks. Let's see how this tire performs.
Dry road performance:
Speaking of dry road performance, there was nothing that we could complain about Geolandar A/T G015.
It rode smoothly over the uneven roads and patches of isolated backroads. Similarly, the tire had a good cornering grip.
Obviously, this tire won't give you the high performance we expect; it delivers more than enough.
The cherry on top is that the braking distance was also short, as this is a very important factor for an A/T tire for road safety. Besides, the deep grooves of the tire handled the mud quite well.
Wet road performance:
The wet traction story was quite similar to the dry road performance.
The multiple 3D sipes and EDGETEC groves pattern on the tire help the driver get a good grip over a wet road. Plus, it also avoids aquaplaning by eliminating excess water.
However, there is a minor caveat. The tire was undoubtedly excellent with its traction on the slippery road; we found a little wheel spin on more slippery roads.
Other than that, no issues at all. The stopping distance was also short, another advantage of Geolandar A/T G015.
Snow performance:
Now, you expect an A/T tire should be outstanding on snow, and I'm glad to say that Geolandar A/T G015 is good at handling icy roads.
Testing on snowy roads, we felt confident and responded well to the tires.
The 3PMSF (Three Peak Mountain Snowflake) rating proves that this tire is good for snow driving.
At some point, we observed a bit lost in the steering, but the tires rearranged themselves to give you control.
Pros:
Good grip and traction on both dry and wet roads
Good snowy performance
Surprisingly amazing performer
Cons:
Can't handle heavy snow falling
Verdict:
In the end, we would like to say that Geolandar A/T G015 is a great tire for a person who wants extraordinary all-terrain performance.
Comfort was another big thing, with adequate noise levels. The frosting on top is a 60,000 miles treadwear warranty from the company.
3. Yokohama Avid Touring S: Suitable All-Season Tire
Next on our list of Yokohama Tires Review is the Avid Touring S. It is an all-season tire built for the firm's dry and wet conditions.
It has a pretty okay performance in different environments.
The use of the Triplex tread compound is a plus factor for the tire as it increases the tread wear, grip, and traction on the road.
With the launch of Avid Touring S, Yokohama has strongly captured the market of sedans, small coupes, minivans, and small crossovers. Below is a detailed review of the performance of the tire.
Dry performance:
While testing the dry tarmac, we found the tires were hunting for traction on aggressive driving.
The performance was quite acceptable on the dry road. The Yokohama Avid Touring S tires provide a quiet, comfortable ride.
Yup, we don't have any complaints about the braking time as it was one of the best in the class. Similarly, the cornering and steering time was also good.
Extra tread siping and a varied tread block design have improved traction on the road while providing the essential grip.
Still, if you are looking for sporty tires, Yokohama Avid Touring S tires are not for you.
Wet performance:
The admirable thing is that the Yokohama Avid Touring S tire has good wet tarmac performance.
Unfortunately, considering the slickness of the road, it isn't as excellent as it might be.
The major issue we faced while testing these tires on the watery road was the braking. It was below average, with a distance greater than the safe limit.
If you're not throttling your vehicle on a wet road, grip and traction are quite acceptable. Surprisingly, the tire did have resistance against aquaplaning.
Snowy performance:
We'll be dang honest with you about Yokohama Avid Touring S.
The snow performance wasn't good enough to praise. Certainly, the tire did perform on the light snow.
But as soon as the snow falling started becoming heavy, the tire struggled with traction, grip, and stability.
Having said that, even though Yokohama Avid Touring S is an all-season tire, we'll recommend you go for winter tires to get the most out of your vehicle.
Pros:
Good grip at normal speeds
Smooth and comfortable ride
Long tread life
Affordable tire
Cons:
Not a good option at high speeds
Wet and snow traction needs to be improved
Verdict:
The bottom line is that Yokohama Avid Touring S is a good quality all-season tire.
It performs well on dry and wet roads at normal speeds but suffers at high speeds. It also lags on snow.
However, the tire did bring comfort to your journey by providing a smooth ride. A plus factor of the tire is 65,000 miles treadwear warranty.
Considering the $70-$120 price range and the features, this Yokohama Avid Touring S can be a good choice for you.
Similar blogs:
Where Are Yokohama Tires Made?
Yokohama Tires is an American Brand. The Yokohama Tires are made in the United States.
Are Yokohama Tires Good in Snow?
Yes, Yokohama Tires are good in the snow. These tires have good traction in slippery road conditions like rain and snow.
Yokohama Tires Complaints
The following are the main complaints raised by Yokohama tires users on different consumer forums:
Easily worn out with normal usage
Develops leaks
Low-quality tire sidewalls
Horrible customer service
Hard ride
Final Verdict:
At the end of the Yokohama Tires Review, we would like to add a few words.
It may seem that these tires may not exceed in any one field, but they are quite good.
Secondly, if we compare the prices with the specs of these tires, we can confidently say that Yokohama offers good value for money.
Finally, choosing Yokohama tires for your vehicle totally depends on you. We've tested the tires and made the best possible guide for you, and that's all we can do.
Nonetheless, whatever tire you're going to, always remember that it best fits your journey needs and budget.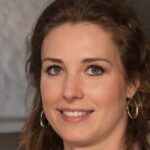 Crystal Hafley is a dedicated writer and content creator for WorstBrands, where she specializes in writing insightful reviews about kitchen appliances and fashion products.
With her expertise, Crystal provides readers with accurate and reliable information to help them make informed decisions about the brands and products they use every day. When she's not researching or writing, Crystal enjoys cooking and exploring the latest fashion trends.