If your current tires struggle to gain momentum in dry, wet, and winter conditions, it's time to plug in Sumitomo tires.
Sumitomo tires have been supplying good quality tires worldwide for decades. The company was launched in 1909 after collaborating and acquiring Dunlop Japan.
The company has several brands in its backyard, namely Falken, Ohtsu, Dunlop Tires (North America), etc.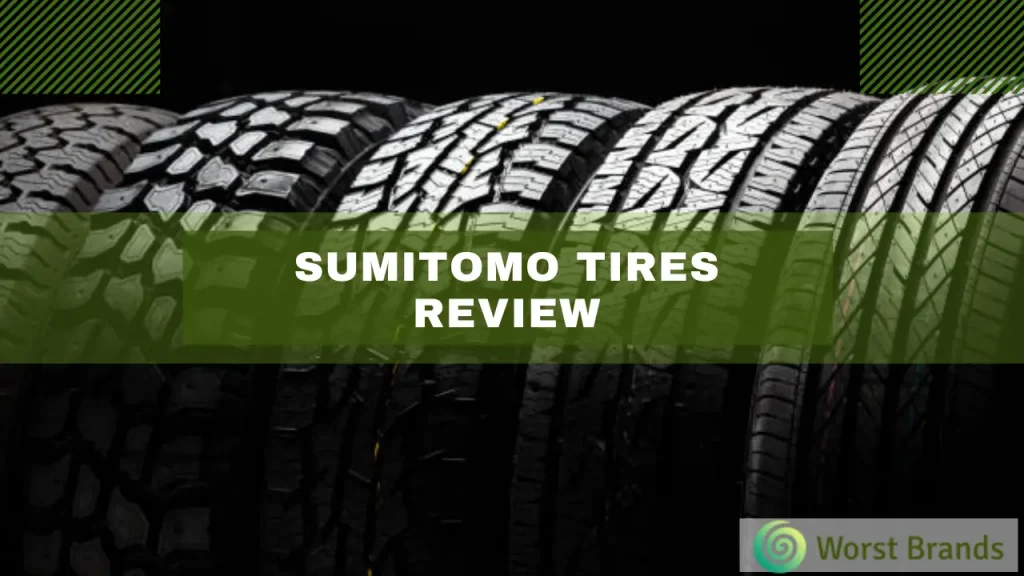 Sumitomo offers a range of budget-friendly and technologically advanced tires that are perfect for the enthusiast driver on a budget.
The company generated 936 billion Japanese YEN in 2021, a minor increase from the previous year.
The industry is perpetually working in terms of efficiency, quality, performance, and other problems that might occur.
In this blog, we will guide you by performing a Sumitomo Tires Review so that you can find a suitable tire according to your needs.
Top 5 Sumitomo Tires Review
This section expresses our review of the top 5 best Sumitomo Tires, which you would probably abet.
However, before going into detail, the following table provides the results of our tests on top Sumitomo Tires.
| Tire Model | Dry Road | Wet Road | Snowy Road |
| --- | --- | --- | --- |
| Sumitomo HTR Z5 | Suitable but noisy | Excellent grip, Impressive traction | Not Suitable (Compound cracking) |
| Sumitomo HTR Z III | Smooth steering, Better traction | Better traction | Not Suitable |
| Sumitomo Touring LS T | Good handling | Suitable | Suitable, but noisy |
| Sumitomo Encounter HT | Good traction, High-speed stability, Smooth ride | Prevents hydroplaning | Good for low-level snow, Poor in severe snow |
| Sumitomo HTR A/S P02 | Precise handling, Good on corners | Reduces hydroplaning | Impressive performance, Uncomfortable on off-road terrains, Noisy at higher speeds |
1. Sumitomo HTR Z5: High-Quality Summer Tire
Sumitomo HTR Z5 is an excellent tire for your sports car or performance sedan. While testing these, we didn't feel any jolt in our ride; in contrast, it was comfortable and smooth.
However, the sporty tire isn't sharp compared to its competitors and lacks precision in handling.
Other than that, the tires have impressive traction in wet, dry, and cold conditions.
The reinforcements such as nylon and steel belts provide you stability during conservative speed.
In addition, exposure to HTR Z5 in cold weather may result in compound cracking.
Things we like:
Stable at high speeds.
Cost-effective.
Excellent grip.
Impressive performance in wet conditions.
Things we don't like:
There is no treadwear warranty.
Not suitable in cold weather.
2. Sumitomo HTR Z III: Best Summer tire
This tire is highly rated if you compare the price with others. The tire has excellent treadwear, provides stability at high speeds, and doesn't lack in cornering.
In both dry and wet circumstances, it offers better traction. The center rib with paired tread blocks gives you smooth steering while driving.
With an 85,000-mile warranty, it is one of the best tires of the Sumitomo Z series, which couldn't stop us from reviewing it.
The tire is available in different sizes, such as 18, 19, 20, etc. inches.
Things we like:
Produce minimal noise at high speed.
Budget-friendly tire.
It has excellent traction in wet and dry conditions.
Things we don't like:
There is no treadwear warranty.
3. Sumitomo Touring LS T: Great All-season Tire
It is an all-season tire with a good performance rating in wet, dry, and snow conditions.
Yes, you heard it right, snow. Also, the circumferential groves wipe away water easily and prevent hydroplaning.
The noise that tires often produce is acceptable; it is not that minimal as we compared it with other models of Sumitomo.
The "T" in the name expresses the speed rating. These tires are also available in "h" and "v," so keep it in mind.
In hindsight, this is a perfect tire for touring vehicles, sedans, crossovers, and SUVs with 65,000 miles warranty.
In addition, the advanced carbon tread compound and the exquisite pattern design make this tire suitable for all seasons.
Things we like:
Suitable in snow, wet, and dry conditions.
Not costly.
Provide good handling.
Things we don't like:
Produces more noise as compared to other tires.
4. Sumitomo Encounter HT: All-season highway tire
The Encounter HT comes with an exceptional 65,000-mile treadwear warranty. The circumferential grooves prevent water from tires and reduce hydroplaning.
It is particularly made for SUVs and pickup cars. The 5-rib pattern design provides high-speed stability and a smooth ride.
Also, reinforcements such as twin steel belts and bead apex support increase the longevity of tires.
Also, the latest technology of Sumitomo in these tires provides good traction in dry conditions.
Yet, the biting edges and the zigzag sipes perform well on low-level snow but don't perform well in severe snow.
Things we like:
Excellent wet and dry tractions.
Long-time treadwear warranty.
It has good stability and improved handling on highways.
Things we don't like:
5. Sumitomo HTR A/S P02: Top Notch All-Season Tire
The last on our best tire reviews list. It provides you with precise handling and is good on corners.
Furthermore, the center grooves with a rib pattern design channel away from the water and helps to reduce hydroplane.
The asymmetrical tread pattern, paired with shoulder blocks, provides stability and durability to the tires.
This all-season tire showed impressive performance in wet, dry, and even winter conditions.
One thing we didn't like about A/S P02 is that it will make you uncomfortable on off-road terrains.
Although, it was good until we tested it at higher speeds, producing continuous tread noise. It might become an issue on conservative speeds.
Things we like:
Suitable for dry and wet conditions.
Produce less noise.
Durable and comes with a treadwear warranty.
Things we don't like:
Slightly more expensive than other models.
Noisy at higher speeds.
Why should you buy Sumitomo Tires?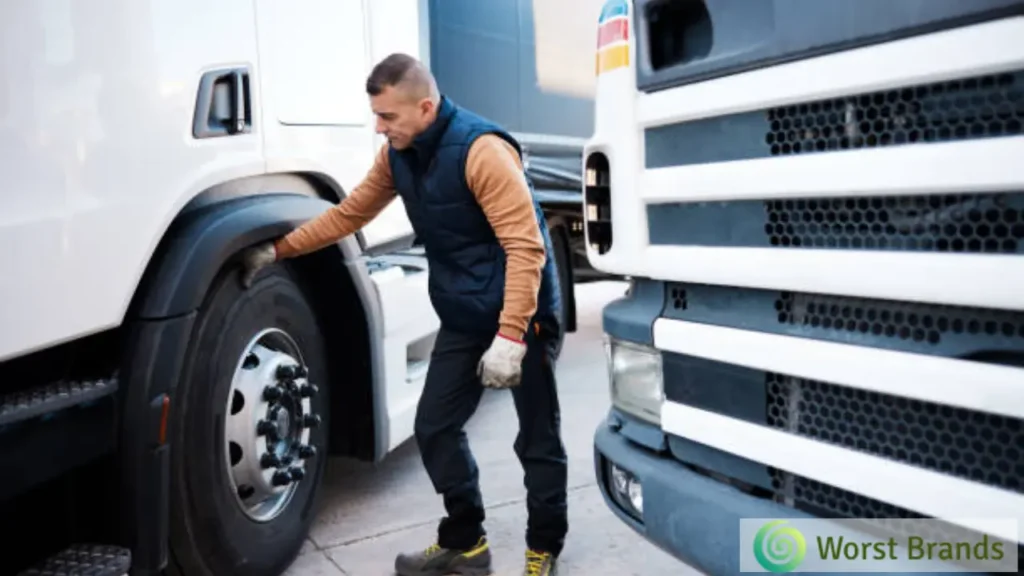 Sumitomo tires industry has been working on improving the quality of the tires by enhancing them with upgraded technology. These are certainly safer and recommended by enthusiast drivers.
Let's check out the technology enhancements in Sumitomo tires as well as some features.
1. Longevity
The engineering work on Sumitomo tires has made them durable. The manufacturers have worked on both the performance and longevity of the tires.
The Sumitomo tires have excellent tread life, quickly traveling approximately 60,000 to 90,000 miles.
The tires are designed with such a pattern that it helps the tire to last longer. Also, it will give you a comfortable and relaxed ride on your expedition with Sumitomo Tires.
2. Handling
The exquisite tread and unique tread pattern design of the Sumitomo tires give you a smooth ride.
There are a lot of models and brands available for all seasons. There are specific tires available for wet and dry conditions, too.
Models like HTR A/S P02, Encounter AT, etc., give perfect handling and stay stable when driving at high speeds.
3. Sensing Core technology
The manufacturers released this technology in 2017 that detects and observes various tire conditions, such as tire pressure, road conditions, tire capacity, and treadwear.
I was astounded by such an upgrade on Sumitomo tires. The Sensing core technology is one of the best future innovations.
Not only treadwear but while driving, you will notice that it also gives you a signal about vehicle engine info, etc.
4. 4D Nano Design Technology
Sumitomo Rubber Industry won the eminent Tire Technology of the Year award in 2017.
This Design technology sprouts up from the study of the molecular structure of the tires.
It has improved fuel efficiency and reduced carbon emissions. However, noise is inevitable for most of the tires today, and people grumble about this on Sumitomo tires.
Pros and Cons of Sumitomo Tires
Pros:
Not heavy on pockets
Durable tires
Stable on high speeds
Good handling
Advanced Technology
Cons:
Only one winter tire is available
Not good in low temperatures.
Are Sumitomo Tires Good?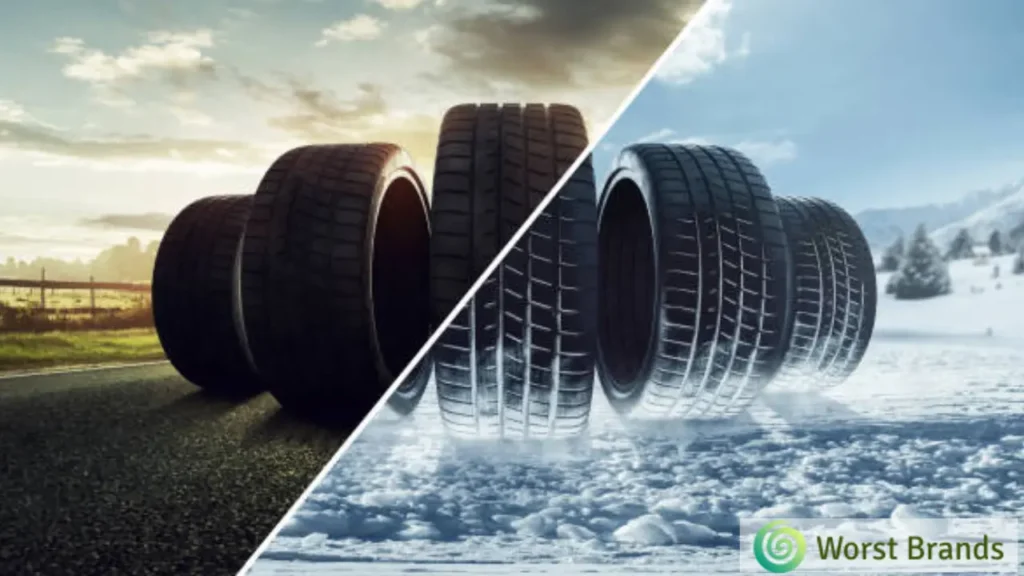 Sumitomo tires are a better choice if you are an enthusiast driver and are tight on budget. Moreover, the industry has manufactured all-season tires.
They have models available for passenger automobiles, trucks, and SUVs. Also, they were listed in the name of providing agricultural tires for tractors for efficient tractions on the field.
The tires are reinforced with materials such as polyimide and advanced silica compound, which play a vital role in the performance of the tires.
Furthermore, there are other additives and reinforcements, such as black carbon.
It improves the wear resistance, fuel efficiency, and more grip on tires.
Final Verdict:
In a nutshell, all models from Sumitomo tires provide value to their customers.
The manufacturers have used the processes to improve the handling and stability of all tire models.
Despite a few drawbacks, like noise levels and low-temperature performance, their advanced technologies ensure a safer, smoother, and more environmentally friendly ride.
If you need cost-effective, durable, and stable tires for various road conditions, Sumitomo is a solid option.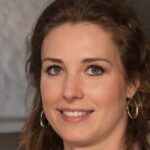 Crystal Hafley is a dedicated writer and content creator for WorstBrands, where she specializes in writing insightful reviews about kitchen appliances and fashion products.
With her expertise, Crystal provides readers with accurate and reliable information to help them make informed decisions about the brands and products they use every day. When she's not researching or writing, Crystal enjoys cooking and exploring the latest fashion trends.