Dunlop Tires is a company that has been making tires for more than a century. Their tires often come as OEMs with brands like Toyota.
It was quite difficult to get our hands on the tires of this company. But, after some struggle, we got some of the top models.
So, after complete testing, we have prepared a Dunlop tires review. Read now to know more.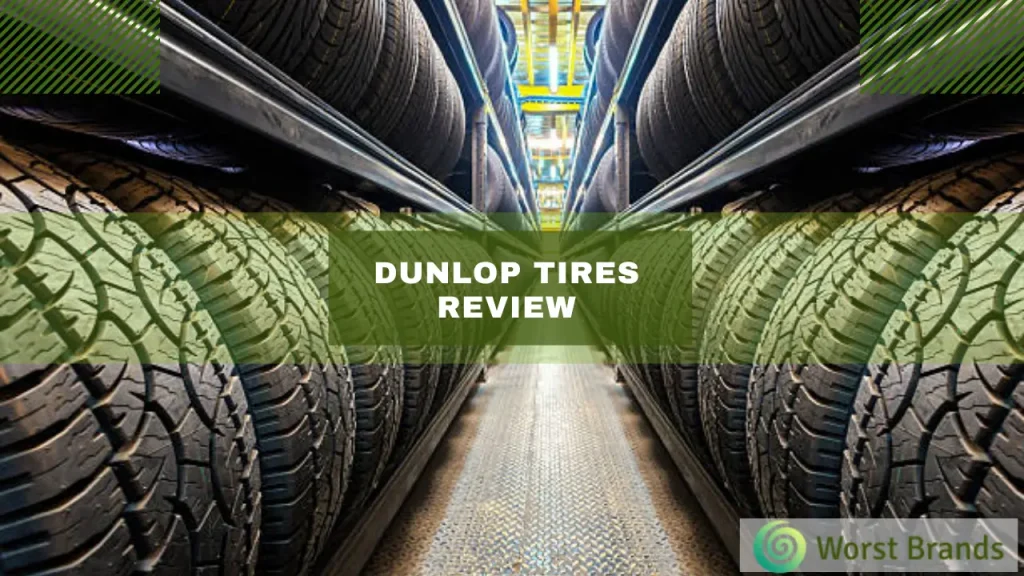 How Did We Test Dunlop Tires?
Dunlop tires are put through a battery of tests to ensure their quality.
We do a lot of tests, including unsetting bead tests and measuring tread depth, puncture resistance, and rolling resistance.
These tests help ensure that Dunlop tires are up to the mark and offer a safe and comfortable ride.
Dunlop Tires Review
Dunlop Tires offers diverse models with advanced tech. While they shine in wet/dry traction and winter performance, some models falter at high speeds.
1. Dunlop SP Sport 7000 A/S Tire
How about a tire that can match your car's top speed in every weather?
The name is Dunlop SP Sport 7000 A/S. This tire is often used as an OEM in vehicles like Honda and Infiniti. It's interesting to see how it compares with other brands like Pathfinder and Douglas.
Having said that, SP Sport 7000 A/S finds its scope in the SUVs, passengers, and sporty sedans.
The tire has an H and V speed rating and an all-season tread design. The company claims it is manufactured to provide a good performance and a comfortable noise-free ride.
Let's find out what our 2009 Ram says about it.
Road Performance
When it comes to the performance test of sporty tires, we first ask how great it is at high speeds. Fortunately, SP Sport 7000 A/S handles the top speeds quite well.
The company has incorporated Jointless Band technology in its making. This technology has a role in smooth and flawless driving and enhanced stability.
Even at the top of the car's meter, you will see that there won't be any lag in the grip and road adhesion.
On top of that, Multi-Radius read technology ensures you get superb handling. This is the same rubber material that helps you drive in wet conditions.
If you look closely at the tire's structure, you will see 4 deep grooves. These grooves will eliminate the water, thus preventing the aquaplaning.
Also, the parallel blocks give you enough grip on the wet tarmacs.
On the downside, the SP Sport 7000 A/S has cornering problems at high speeds.
Since it lacks the center rib, the tire may wobble when you try to boost your car. Despite being an all-season tire, it suffers and fails miserably on snowy roads.
Things We Liked
Wet and dry road traction
Smooth and noise-free ride
Great handling
Things We Didn't Like
Verdict
Alright, we just saw the tire's performance on the various road conditions. Thanks to its new technologies, SP Sport 7000 A/S performs really well on dry and wet tarmacs.
The tire, sure, has a few caveats. But, looking at its price point, you can make it your daily driver.
2. Dunlop Grandtrek SJ6 Tire
Winter performance is the area where companies usually don't invest much. But Dunlop is a little different.
It reminds us of some unique attributes we noticed in the Goodride tyres.
They have a large variety of tires, including winter tires. We are talking about Dunlop Grandtrek SJ6.
These are winter tires that target SUVs, sedans, and 4×4 vehicles. The design is aggressive and is equipped with several features. We'll talk about them in a while.
Grandtrek SJ6 is available in 5 rim sizes, ranging from 15" to 19". Its construction is radial-based and has a Q speed index.
The tire has a replacement warranty for 1 year or the first 2/32″ of wear.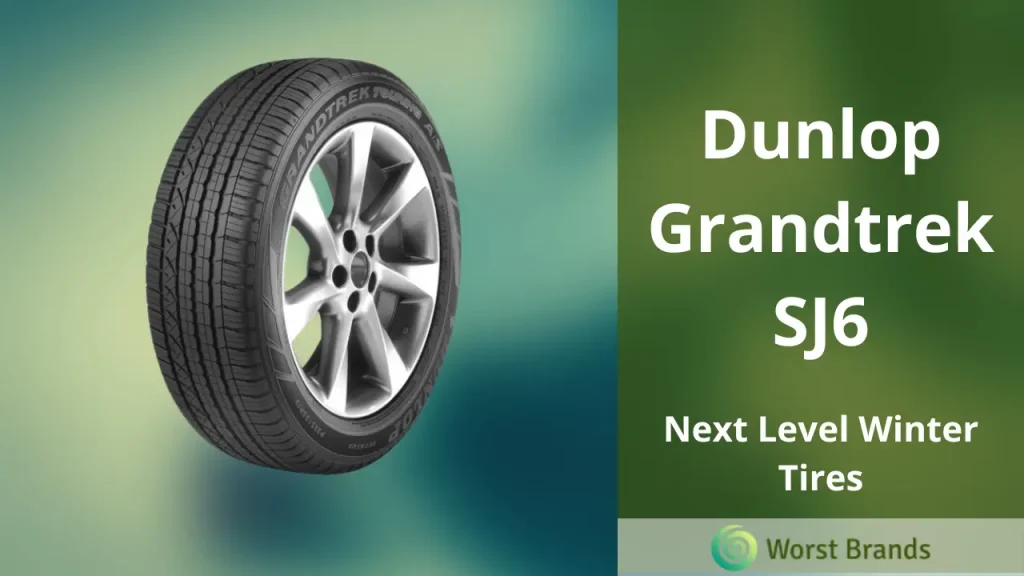 Road performance
Since the Grandtrek SJ6 is a winter tire, it is supposed to perform on slushy and snowy roads.
Luckily, it did keep its claim. The tire has a directional pattern, which gives it stability on the roads.
This tire has 5 grooves. Three are deep and wider, while the two are shallow and narrow. Together, these grooves eliminate slush, water, dust, and ice from the roots of tires.
Plus, they increase the tire's life by reinforcing its tread.
There are 2 main features of the design of Grandtrek SJ6. One is studless, which means an enhanced performance without costing the build quality of the tire.
Second, special glass fiber in the tread pattern gives your car extra road stability, grip, and traction.
Also, tiny studs plus a 3-dimensional block pattern play an additional role in the snowy road driving of the tire.
Even at high speeds, we saw that Grandtrek SJ6 performed effortlessly. The tire ranks second among our tested winter tires with 17.81 meters of stopping distance.
On the other hand, this braking suffers on dry pavements. It stops at 32.78 meters, which is one of the worst.
The comparison clearly states that Grandtrek SJ6 is a tire for winter pavements. Though on top of speed, it struggles at snowy tarmacs, too.
For example, its wet lateral stability was underpowered. The tire comes in 7th place with a total wet lap time of 16.5 seconds.
Just like that, it scores 5/10 in the ice handling category at high speeds.
Things We Liked
Wet road performance
Build quality
Protection against aquaplaning
Things We Didn't Like
Verdict:
Our final few words about Grandtrek SJ6 are that it is a mediocre performer on the road. It did exceed in some areas while suffering in others.
But, overall, the tire has all those features to give you basic winter road driving.
3. Dunlop Grandtrek PT2A Tire
Dunlop Grandtrek PT2A has a couple of highlights. First, it is an all-season tire.
Second, it is meant for luxurious and comfortable driving. Third, this tire also gives off-road driving.
Grandtrek PT2A is built for SUVs and light trucks. It is an OEM for new models of Toyota Land Cruiser.
The tire has a 20" rim diameter. We tested it with a Ford Explorer. This is what we found.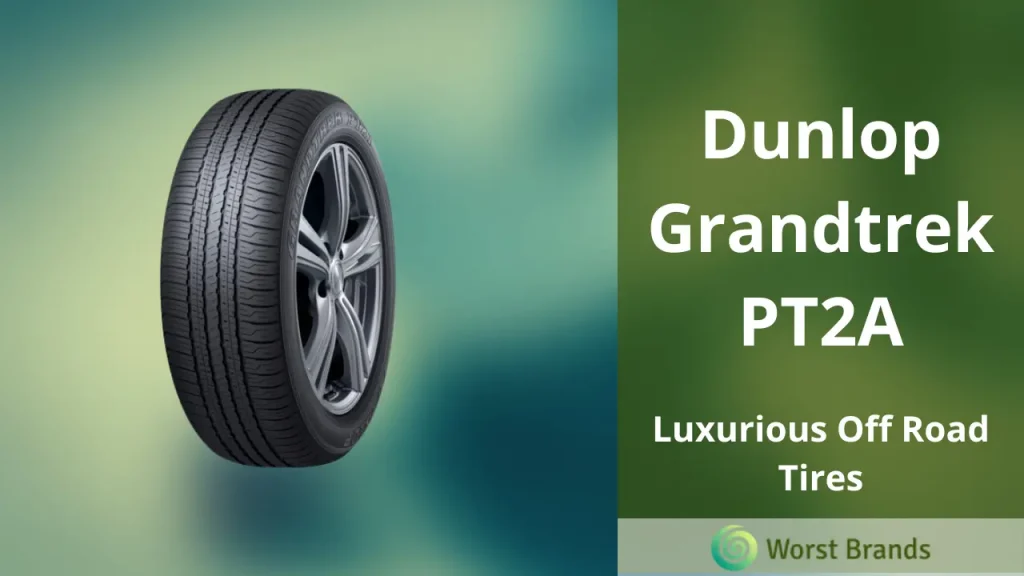 Road Performance:
On normal dry and wet roads, the performance of the Dunlop Grandtrek PT2A was exceptional. It gives everything necessary without compromising on build quality.
The tire's design is pretty sleek and combines a wider rim and a low-profile build.
It also has a noise-free profile, which, along with comfortable driving, doubles the enjoyment of a pleasureful ride.
Grandtrek PT2A has a narrow center line, which gives it stability at high speeds. 4 grooves in the tire run laterally along its entire circumference. This tire has enhanced wet road performance and good tread life.
Besides that, the company has used Multi-Pitch Tread design technology to ensure that drivers get comfortable and quiet rides.
Talking about the performance is quite good on both dry and wet tarmacs. This tire is also M+S rated, which means you can expect something from it on snow and off-road.
And it really delivered well, except at top speeds. This is the area where it struggles with stability and handling.
Things We Liked
Aquaplaning resistance
Comfortable and quiet ride
Things We Didn't Like
Stability at high speed on Wet and Dry roads.
Verdict:
The thing is that the Grandtrek PT2A is quite a compatible tire. It handles almost every kind of terrain without complaining.
Similarly, it runs smoothly on highways. Though it stutters a bit at high speeds, looking at the price point, that's okay.
Pros And Cons of Dunlop Tires
Pros
Good Manufacturing Warranty
A Great Variety
Competitive Prices
Cons
Some models have inferior build quality
Why Should You Choose Dunlop Tires?
You should choose Dunlop Tires for your next set of wheels for several reasons.
First and foremost, their products are reliable and built to last. In fact, many of their tires come with a longevity guarantee to ensure you're getting your money's worth.
Secondly, Dunlop offers a wide range of tires to fit all types of vehicles and driving needs.
And lastly, their prices are very competitive, making them a great value for your money.
Who Makes Dunlop Tires?
The Goodyear Tire & Rubber Company makes Dunlop tires. The company was founded in 1898 by Frank Seiberling.
Today, Dunlop is one of the world's leading tire brands, known for its high-quality products and excellent customer service.
Dunlop Tires Warranty
Dunlop offers different types of warranties on its tires.
For example, some tires, like Grandtrek AT20, have a 60,000 tread wear warranty. On the other hand, some models like SP 40 A/S have 6 months of free replacement warranty.
Contact the company to know more about their warranty services on the tire of your choice.
Dunlop Tires Complaints
Dunlop tires have these complaints.
Some customers have complained that they have had trouble getting in touch with customer service or that it takes a long time for them to receive a response.
In addition, some customers have said that the quality of Dunlop's tires has decreased in recent years.
Are Dunlop Tires Good?
Dunlop Tires, with over a century in the tire-making business, has carved out a reputation that's hard to overlook.
In our tests, the company's tires showcased both strengths and areas for improvement.
The Dunlop SP Sport 7000 A/S, for instance, impressed with its wet and dry traction, courtesy of its innovative technologies.
However, certain models did have limitations at high speeds or in specific conditions.
But in a broad sense, given their diverse range, advanced technology implementation, and adaptability, Dunlop tires are a solid choice.
Their longevity in the market and use as OEMs for major brands like Toyota further attest to their quality.
Conclusion
Summing up, we just reviewed 3 tires by Dunlop. This company has really been impressive. They make good models without hurting the quality.
So, if you are looking to get a high-performance tire, you can go for Dunlop SP Sport 7000 A/S.
On the other hand, if you want a winter tire, choose Grandtrek SJ6. And get your hands on Grandtrek PT2A if you want to have an all-around tire in your car.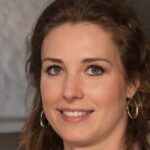 Crystal Hafley is a dedicated writer and content creator for WorstBrands, where she specializes in writing insightful reviews about kitchen appliances and fashion products.
With her expertise, Crystal provides readers with accurate and reliable information to help them make informed decisions about the brands and products they use every day. When she's not researching or writing, Crystal enjoys cooking and exploring the latest fashion trends.