You can't just get Falken Tires for nothing. You need to know what they are good for before you buy them. Let's dive into their history, features, and benefits to help you make the right decision.
So, in this Falken Tires review, I am going to cover everything you need to know about them, including the product specs, customer feedback, and more.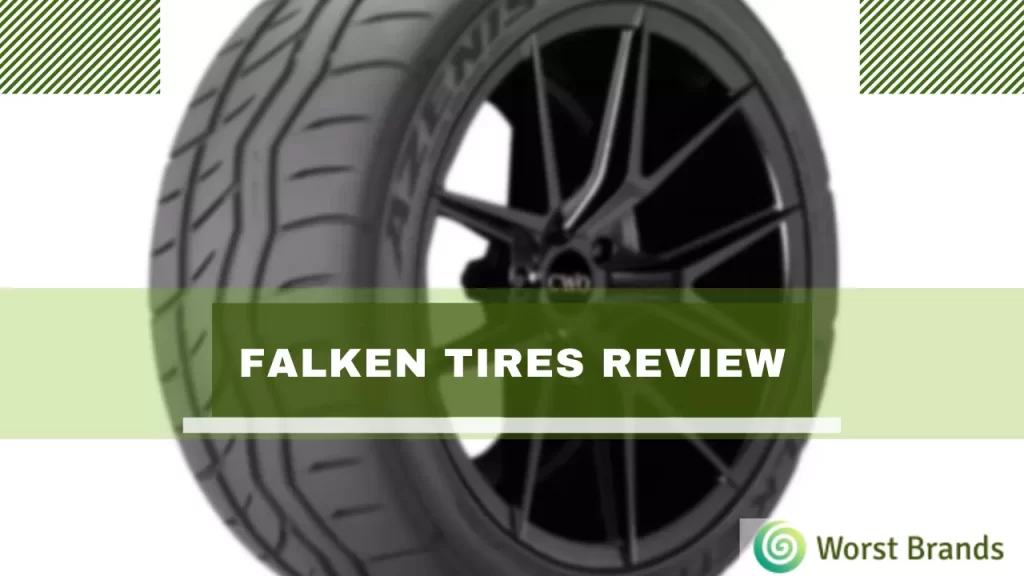 Check out our blogs on other popular tire brands:
Why Buy Falken Tires?
When it comes to tire industry leaders, Falken is not the first name that comes to mind, but they have recently become one of the most popular options for drivers and riders.
The Falken tires are famous for being durable, affordable, and reliable, which is why drivers often prefer Falken tires to other brands.
They are also known for making a wide selection of tires designed to handle almost any terrain.
But with so many different brands of tires available, how do you decide which is the best?
How We Rate Falken Tires
1. Quality:
After Reviewing, we rate Falken Tires as an 8 out of 10 for quality. This brand has been on the market since 1983, and there is no question they have made great improvements in the past four decades.
You can count on these tries to offer exceptional durability and performance, even after many years of use.
Falken is well-known for making tires that are built for all types of riding, including sporty, adventure, off-road, and more.
2. Snow Performance:
Snow is a tricky thing. You can drive your car into the snow, or you can just get snow on your wheels. Falken tires are made to withstand all types of weather, including snow and ice.
We rate Falken snow performance 7 out of 10, and their performance is pretty decent compared to the high-end tires.
So, if you want to buy snow tires at an affordable price, you can rely on them.
They also offer studless options for winter conditions, which means they won't slow you down on the road when it's snowing.
3. Tread Life:
Falken tires are renowned for their long tread life. These tires come with a longer tread life than some other brands. The average tread life of the Falken tire is between 55,000 and 70,000 miles.
4. Price & Value:
Falken tires are considered one of the most affordable brands available, especially when you consider the wide variety of different options.
Falken makes several different tire sizes to suit every need. They are also famous for making tires that fit almost any type of vehicle, regardless of the year or make.
This means they offer a good value even if you don't buy a specific model, such as the Falken Z1 Adventure tires.
You can get a great selection of tires at a reasonable price, so you will always have a great option on hand.
5. Customer Reviews for Falken Tires
Thousands of online reviews for Falken tires cover their durability and reliability.
One thing that stands out is that customers love Falken tires, especially for use in their snow-driving needs. In fact, they are even called the "Snow King" of tires.
Another thing that people love about the Falken tires is that they can handle a wide range of terrains without having to worry about breaking down or wearing out.
This makes them the best choice for drivers handling different terrains while on the road.
Now, let's move on and review some of Falken's top-selling tires to find out if they are really worth your money.
Falken Tires Review
1. Falken Ziex ZE950 Review
These are some of the best all-around winter tires for your vehicle. They are a great choice for both the dry and snowy seasons, and they offer a lot of traction without sacrificing handling.
They are designed for both snow and ice, so you can drive on snow or ice with confidence. You can even use them in the rain if you don't mind a little wet handling.
The tread pattern is designed to improve ice grip, which helps the tire stop more quickly.
The 3D Canyon sipe technology increases the edges of the tread, so it can better grip the ice when braking and interlock under load for better handling.
It is also designed to have a wider footprint, so it doesn't skid as much when driving over a patch of ice.
It is not perfect, though, so you may need to switch to a different set of tires depending on the conditions you encounter.
You will get better traction on the road, especially when driving over ice and snow. It helps you stay in control while driving in all types of weather, and you can even use it in the rain.
The Falken Ziex ZE950 tire is perfect for people who live in cold climates. It is a good choice for your vehicle and will save you some money too.
2. Falken WILDPEAK A/T3W Tires
The Wildpeak AT3W tires are one of the most popular all-terrain/winter passenger light truck/SUV tires.
They are made from high-grade materials that are designed to withstand all types of weather and be able to last for years.
They also feature 3D canyon sipe technology that allows them to run at low tire pressures, which makes them great tires for off-road adventures.
The Falken Wildpeak AT3W has a deep tread pattern, an aggressive upper sidewall, and offset shoulder blocks.
The tire is designed to offer superior wear life and wet performance and can be used on rough roads and trails.
These tires are designed to be durable and reliable for off-road use, and they have a 55,000-mile limited tread life warranty.
So, if you are looking for a high-quality, all-terrain/winter passenger light truck/SUV tire that's built to last, then buy the Falken Wildpeak AT3W.
It will make you feel satisfied, relaxed, and confident in your purchase and reduce your energy costs.
3. Falken Azenis FK510 Review
The Falken fk510 is one of the most affordable passenger car tires I have ever seen, but it doesn't mean you won't get a quality product.
The only downside is that it performs poorly on wet roads, like some high-end tires.
It features a 4D nano tread compound that is designed to reduce weight, increase tread life, and improve traction.
This tire is also optimized to resist hydroplaning, which can be especially useful for boats.
It also comes with a high-performance asymmetric design, which is great for handling.
It's easy to control and offers an excellent grip on dry surfaces. However, the wet performance could have been better.
The Falken fk510 has a wide shoulder block design, which helps the tire maintain contact with the road while providing enhanced handling.
The sidewall is made of a hybrid under-tread cap ply and variable sipe depth across the tread. This helps the tire provide improved traction, traction control, and a more comfortable ride.
It is available in a wide range of sizes from 16 to 20 inches. You can also choose between two different tread patterns: ACP (adaptive constant pressure) and ZR (zig-zag).
So, if you're looking for a reliable, affordable passenger car tire, then you should consider buying the Falken fk510. It won't disappoint you.
4. Falken Sincera Sn250 Review
The Falken Sincera Sn250 is one of the most popular tires in the market. This is one of the best all-season tires that you can buy for your car.
It's designed for comfort while keeping you safe and comfortable on the road.
With a wider contact area than most all-season tires, it's built to handle the extreme conditions that come with winter.
The tread pattern ensures that you get the maximum traction and grip during snowy, icy, and wet conditions.
The Falken Sincera Sn250 also comes with a 75,000-mile limited treadwear warranty. This means that if you use this tire regularly for an extended period of time, you can get a replacement for free.
A lifetime warranty also backs it for defects in materials and workmanship.
If you are looking for a comfortable and long-lasting tire, then you should buy the Falken Sincera Sn250.
5. Falken Rubitrek
The Falken Rubitrek tire is the latest model designed to be durable and effective on rough roads and trails.
This is accomplished via a secondary bead apex that serves as a heat shield for the tire's interior casing.
This tire is built for rugged terrain, and it can handle anything you throw at it.
Falken has equipped this tire with heat diffuser technology in the lower sidewall, which allows for better traction even when the tire is at low pressure or in off-camber situations.
The tread blocks incorporate support ramps and step-down elements, which improve traction and handling on rough roads and terrain.
If you are looking for a durable, reliable tire that will give your vehicle confidence and durability on rough roads, then get the Falken Rubitrek.
6. Falken Eurowinter Hs449 Review
The Eurowinter Hs449 is an excellent winter passenger car tire that will help you get the most out of your vehicle, and improve your winter driving experience.
It is also approved for Severe Snow Service, which makes it a perfect option if you drive in snowy areas.
The 3D sipe design is extremely effective at breaking up ice and snow buildup on your tires and helps reduce tire noise for a quieter ride.
The tread design is also staggered, meaning there are more blocks in the center of the tire than the outer edges.
This creates more traction in the middle of the tire and reduces the risk of hydroplaning.
This tire is also built with a steel belt and nylon cap ply, which makes it more durable and more resistant to damage.
It's a great tire for winter driving and especially good for those who live in areas with snowy winters.
7. Falken Azenis Rt-615k Review
The Falken Azenis Rt-615K is a street-legal tire that's designed for track competition.
It is a high-performance tire with a solid center rib and a sports side shoulder block for superior grip and handling.
It is ideal for motorsports, but it is also suitable for daily driving or off-road use.
This is because it is made from a high-tension carcass and has a solid center rib for excellent handling and traction in any weather condition.
The Falken Azenis Rt-615K comes in a medium-wide size for the best balance between traction and ride comfort.
It also offers an aggressive tread pattern for maximum traction but won't damage the sidewalls as the tread blocks are made from an asymmetrical design.
This tire is also DOT-approved, so it is safe to use on the road. It is made from a special rubber compound that offers superb wet-weather performance and is more durable than the standard street tire.
This Falken Azenis Rt-615K tire is perfect for anyone who wants to go racing or wants a set of tires that offers superior traction and handling.
It is also suitable for daily driving, off-road adventures, or any other type of use.
Conclusion:
The Falken tires are a decent choice if you are looking for quality tires without spending a lot of money.
The tires are well-built and have a lot of positive characteristics that make them a good value for money.
They are also ideal for those who are looking for a better grip and traction in their car.
It is clear that Falken has released a wide range of winter tires for daily drivers, sports car enthusiasts, and other types of vehicles.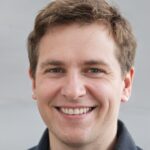 Steven Settles is a professional content writer with over 7 years of experience in writing for different niches, including brand reviews, technology, fitness, and more.
Currently, he is working as a content writer for WorstBrands, where he provides insightful reviews of different products, including home appliances, outdoor gear, fashion, and kitchen products. In his free time, Steven enjoys traveling and exploring new places.