Lanvigator Tires are among those companies that are not well known in the U.S.
We were also unaware until Sophia, our neighborhood tire expert, showed us a few of them.
We must accept that we were pretty surprised by their design and build quality. So, we decided to test a couple of tires from the company.
Now, here we are with our Lanvigator Tires Review.
As per our research & expert's comments, Lanvigator tires have excellent construction, are good for light snow, and have good road grip. We rate it 4.0 out of 5.0
Why Should You Choose Lanvigator Tires?
Following are a few reasons that you should choose Lanvigator tires:
They have a good range of tires. The company claims to make more than 2 million tires for almost every car.
Despite being a midrange tire brand, their models often have a good tread build. They even can be compared with other high-rated tire brands.
Lanvigator designs its tires keeping the customer's perspective in mind.
Therefore, you can be sure that you are not being deceived, at least not in terms of build and design.
Their tires are low-priced and fall in the budget range segment. You can buy your favorite tire Lanvigator model without hurting your bank.
Read our other comprehensive blogs on popular tire brands:
Who Makes Lanvigator Tires?
Huadong Rubber Co. Ltd. is the company that is involved in the production of Lanvigator tires.
It is a famous Chinese brand that has been making around 2 million tires annually.
Lanvigator Tires Warranty
We are unable to find warranty information regarding Lanvigator tires on their website.
The company may or may not offer a warranty. But you can definitely get some warranty from third-party retailers. Check your nearest store.
Lanvigator Tires Complaints
Here are some Lanvigator tires complaints:
Most of the models lack snow traction
High-speed performance on slushy roads is below average
A few stores of the company are found uncooperative regarding tire repair and return services
How Did We Test Lanvigator Tires?
To ensure that we offer our readers a complete yet concise review, we test tires like Lanvigator in our quality control lab. Here we check for the quality and tire label.
We also look for the tread design and its build through various tests.
Finally, our team takes these tires on different test drives in different scenarios to determine their road performance.
Lanvigator Tires Review
Here we will read an in-depth review of the top 3 Lanvigator tires.
1. Lanvigator Performax Review
An ultra-performer that is also an all-season and touring tire, we present to you the Lanvigator Performax.
This tire is one of the best sellers from the company due to the reasons mentioned below.
Lanvigator Performax (chosen size is 285/65R17) is a truck and SUV tire. It comes with a BSW side wall with a load index of 116, and the load range is SL.
The tire's aspect ratio is 65, while the speed range is H. The rim diameter is 17. Meanwhile, the overall diameter is 31.6. Let's find out more.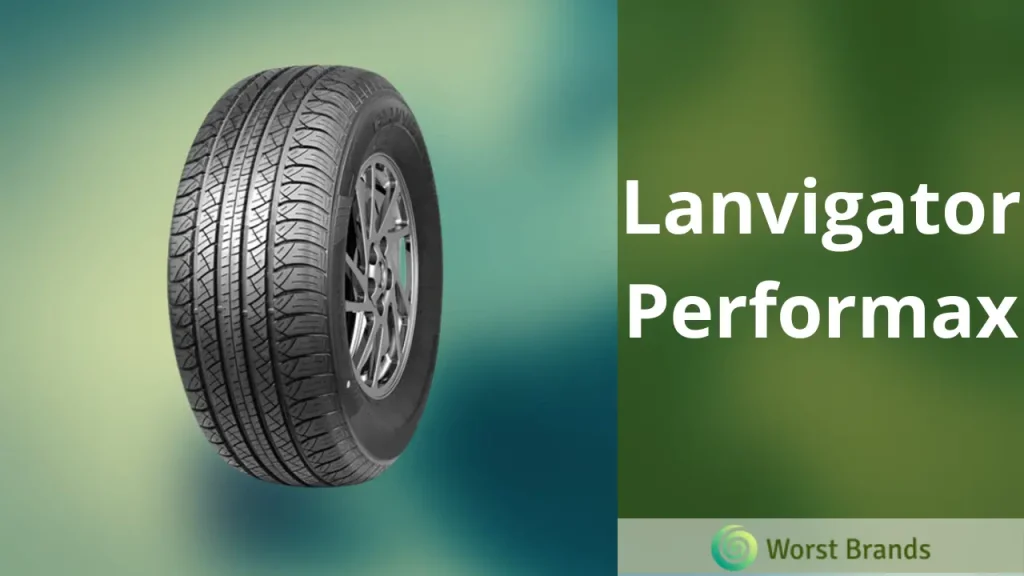 Road Performance
When we tested the Lanvigator Performax on different road conditions, we realized why this tire was a hot pick from the customers. It had so many qualities that we were also surprised.
First, the compound in the tire's structure is designed to give you all-season traction. The tire has a detailed symmetric tread pattern that also enhances its stability.
It may not surprise you that much when you give a cursory look at the tire. But when you take it on the road, you realize it is a black horse of its niche.
There are 4 grooves on the tire to optimize the road grip while enhancing the performance on the wet road.
These grooves also enhance your driving experience by eliminating the water from the roots of the tire.
Another benefit of using this tread pattern is extra control and handling on the road. Even at high speeds, you can see this thing in action.
The rubber in Lanvigator Performax's body improves the temperature resistance and provides micro-biting edges for wet road grip.
Enough talk about benefits. Let's have a look at some of the drawbacks of the tires.
It almost gives no snow performance. If you try to drive even at a modest speed, there will be a significant slip.
Similarly, when you take your car on the drag, you will also notice that it may drift a bit more. There will be more spinning than expected.
Things We Liked
Excellent high performance on dry and wet roads
Great aquaplaning resistance
Protection against extreme weather conditions
Durable and affordable tires
Things We Didn't Like
Spinning on the roads
The car may slip
Verdict
All right, here is the thing. Lanvigator Performax comes with too many plus points to cover them together.
It overcomes dry and wet roads quite easily. The tire has some problems, like high speeds and snow performance.
But, looking at the tire's price point, they can be compromised.
2. Lanvigator Catchfors Review
Mud terrain tires are the ones that are meant for off-road driving. These tires often have enhanced traction and grip abilities.
Here comes Lanvigator Catchfors, a tire that fulfills all the above claims.
It is a tire for passengers, SUVs, and light trucks. It comes equipped with 12.5 inches tread width. There is not much variety in this tire, and it can be found in 7 sizes.
The speed rating is H. We tested Lanvigator Catchfors on Wrangler 2000. Let's find out its overall performance.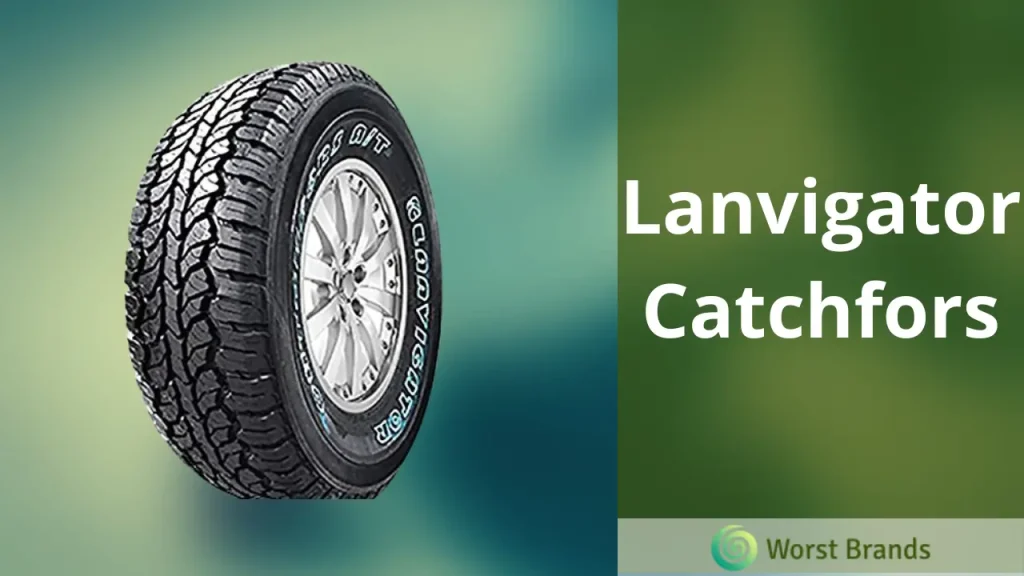 Road Performance
Do you know what the trademark feature of M/T tires is? It is their aggressive look.
Yes, Lanvigator Catchfors continues this tradition. The company has designed it in such a way as to enhance the look of your off-road vehicle.
This tire has 3 central grooves that decide its fate on dry and wet roads. These grooves have various roles.
For example, they prevent hydroplaning, enhance traction on wet roads, and give extra grip on the off-roads.
Furthermore, the tread pattern is in such a way that it has an open shoulder design while maintaining the required void ratio.
This structure acts as a self-cleaning system to remove dust, sand, and small stones from the grooves.
The company has incorporated the multiple-sipes and the 3-D block design to reduce tread damage. This also gives an additional edge in road adhesion and stickiness.
A similar performance of Lanvigator Catchfors was seen on the snowy tarmacs.
It can easily ace the light snow at a normal pace. You can even take it at above-average speeds on the light snowy tarmacs.
However, high-speed driving at slushy tarmacs is not recommended as it may disturb the driving. You can use the studs, which may destroy the tire's build quality.
Like Lanvigator Performax, this tire also has spinning, which is observed notably at fast velocities. Besides that, everything was as good as to satisfy its price range.
Things We Liked
High-speed driving
Snowy road performance
Good build quality
Traction and grip are excellent
Things We Didn't Like
Tire spinning
Lagged in high-speed driving at snowy Tarmacs
Verdict
When we tested Lanvigator Performax on the roads, we were quite happy with it. This tire may suffer more often, but these issues were not too big to make a fuss of.
We can recommend Lanvigator Performax to anyone looking for a midrange off-terrain tire.
3. Lanvigator Touring Mac Review
Lanvigator Touring Mac is a touring tire with a balanced ride. It also has highway performance which means it will go unevenly at high speed without making loud noises.
This tire is mostly used for commercial cars. It has a load index of 102/100, and the overall load range is D.
The rim diameter is 14, and the overall diameter is 25.5. we tested it on our Volvo 264 GL. Let's see more.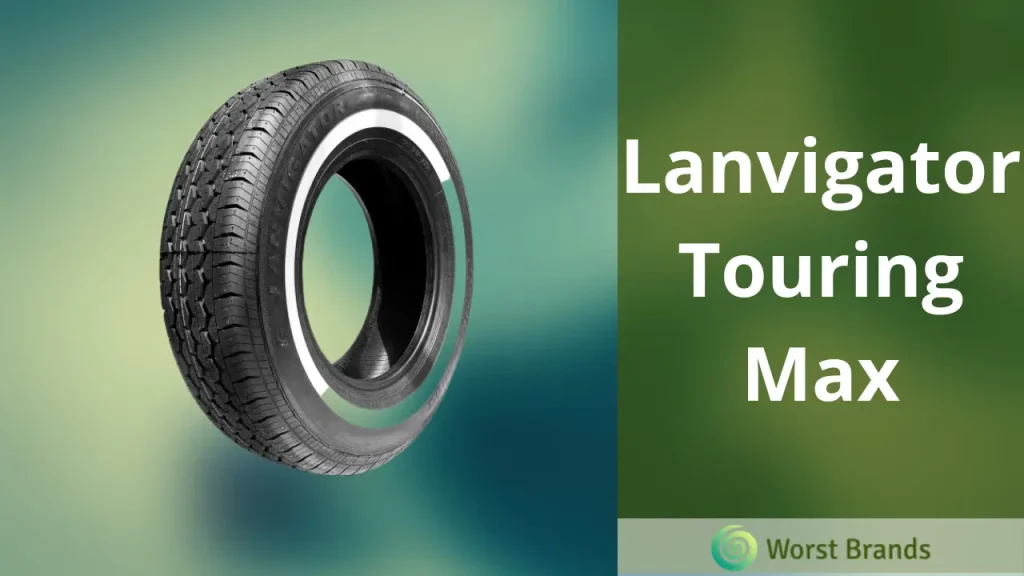 Road Performance
The Lanvigator Touring Mac sports a regular tread profile similar to other midrange touring tires. The 4 circumferential grooves help in the car's grip and steadiness.
These lines directly correspond to one other, adding flow to your drive. To enhance your driving experience, the flexible rubber compound is used.
An all-weather substance of the Lanvigator Touring Mac provides a smooth run on dry pavement. The wheel's profile guarantees outstanding surface adhesion even at a fast velocity.
Similarly, strengthened designs reduce cornering grip latency. At high speeds, though, deceleration may go bad.
Wet road effectiveness is adjusted in the same way that dry road behavior is. The tread may slow at high speeds, but it usually travels gently.
Similarly, an abrasion-resistant tread compound ensures that it provides good value for money in terms of construction quality. Plus, there is anti-aquaplaning protection in the tires.
Things We Liked
Tread compound
Overall dry and wet performance
Noise-free ride
Things We Didn't Like
Verdict
Lanvigator Touring Mac may disappoint initially, but it has many pros.
Though it does house some caveats, it also compensates with its build quality and performance.
Are Lanvigator Tires Good?
Yes, Lanvigator tires are good; these are midrange tires with budget-range specs.
They are affordable and have comparative build quality. Their performance on the dry road seems unmatched.
Similarly, they are also competitive, with a few catches on wet and slushy roads. On the weaker side, Lanvigator tires somehow suffer at high speed.
The braking can be underpowered. Just like that, you can also experience spinning then and now.
Pros And Cons of Lanvigator Tires:
Pros
Excellent Build Quality
Better Dry Road traction and grip
Summing Up
Okay! The final bits and pieces here are that Lanvigator is the company that produces budget-range tires. Their tires are often rated good by the customers.
Though the company makes some cuts in the features, that is understandable to make them affordable.
If you are searching for tires that don't go hard on the pocket, don't forget to put Lanvigator tires on your radar.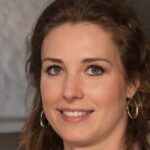 Crystal Hafley is a dedicated writer and content creator for WorstBrands, where she specializes in writing insightful reviews about kitchen appliances and fashion products.
With her expertise, Crystal provides readers with accurate and reliable information to help them make informed decisions about the brands and products they use every day. When she's not researching or writing, Crystal enjoys cooking and exploring the latest fashion trends.