If you're a car lover, you know that having the right tires is essential for your vehicle. Not only do they affect your driving experience, but they also play a role in your safety.
That's why choosing the right tire brand for your needs is important.
Thunderer tires offer durable, affordable options with excellent traction in various conditions, but some models struggle at high speeds or snowy conditions.
This blog will offer you a Thunderer tires review guide, and we'll see what makes them stand out from the competition.
We'll also discuss some of the pros and cons of this brand so that you can decide if they're the right fit for you.
Why Should You Choose Thunderer Tires?
There are several reasons why you should choose Thunderer Tires:
Thunderer tires are known for their durability and long-lasting tread life.
They offer excellent traction and grip in both dry and wet weather conditions.
These tires provide a comfortable ride thanks to their superior construction and materials.
Thunderer tires are an affordable option when compared to other high-quality tire brands.
There is a wide range of tire sizes and types to fit nearly any vehicle application.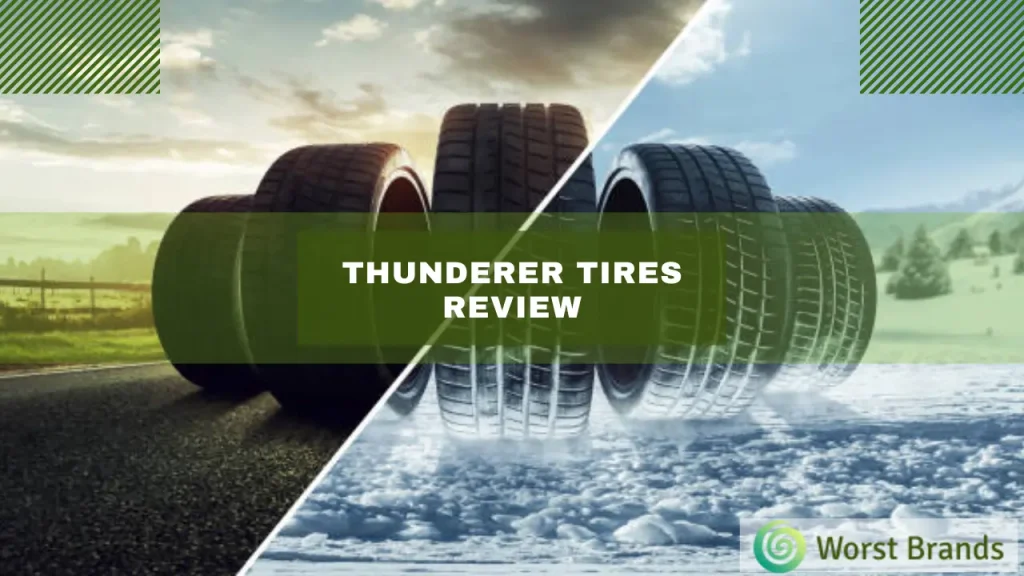 Check out our detailed blogs on other tire companies:
Who Makes Thunderer Tires?
American Omni Trading Company is the brand that is behind the manufacturing and marketing of the Thunderer tires.
Thundered Tires Warranty
The company offers different types of warranties on its tires, including:
Tread life limited warranty
Limited protection warranty
These warranties cover Thunderer tires from defects and provide workmanship for up to 5 years.
However, the warranty may vary from model to model. So, you should consult your nearest dealer to know more.
Also Read: Federal Tires Review
Thunderer Tires Complaints
When it comes to Thunderer tires, there are some complaints out there. Some say that they don't last very long and the quality isn't great.
Others have said that they have had trouble with punctures and flats. A few folks have complained about high noise levels.
However, it's important to remember that not everyone has the same experiences with tires.
Some people might have had great luck with Thunderer tires, while others might have had bad luck. It's all about finding the right tire for your specific needs.
So, if you're considering getting Thunderer tires, research to see if they're the right option.
How Did We Test Thunderer Tires?
Yes, Thunderer tires are good. Independent tests have shown that Thunderer tires perform better than many other brands.
We have tested these tires on wet and dry pavement, hydroplaning resistance, and fuel economy.
Lastly, we want to clarify that these tires are not flagship ones. They have issues, as our reviews have shown below. But the company offers them at a price point you can't argue.
Top 2 Thunderer Tires Review
We have chosen the top 2 tires from the company and reviewed them. You can read about their performance in the section below:
Thunderer Trac Grip M/T:
Thunderer Trac Grip M/T is a tire designed for off-road driving. You can use it with the vehicles like jeeps and light trucks.
The LT265/70R17 tire has a load index rating of 118 and comes with an aspect ratio of 70.
This tire has a rim size of 17 and is useful for harsh traction driving. Find out more about this tire below:
Road Performance
You already know what this wheel may provide on straight pavements because the manufacturer labels it as a mud terrain choice.
The company invested in many technologies to boost the tire's overall results.
Since we set a goal while testing, we are overjoyed to share the news that these tires successfully completed their objective.
Besides having maximum control on dry roads, the company has also incorporated technology like Max Touch Construction.
This feature distributes the acceleration and brake on the road uniformly.
Our final assessments revealed that the resolution of the tension caused by opposing forces reduced the amount of gasoline our car consumed per liter.
In other words, Thunderer Trac Grip M/T has excellent fuel economy.
We do not advise driving with these tires in the snow. With such wide tread grooves, the Thunderer Trac Grip M/T struggles to grip the wet and slick pavement.
Furthermore, no specific place is marked by the company to improve road adhesion.
Wet-road handling of Thunderer Trac Grip M/T is the exact reverse of dry-terrain performance.
It was odd for us to explain how these tires could not keep up at the snowy tarmacs.
One answer was its abrasive foot pattern. Owing to its jagged and uneven borders,
Thunderer Trac Grip M/T can remain firmly planted on the roadway in all weather, other than icy roads.
Things We Liked
M/T rating by the company
Equal performance on all kinds of roads
Resistance against aquaplaning
Things We Didn't Like
Suffer on the snowy roads
Verdict
As said earlier, Thunderer Trac Grip M/T is a remarkable performer on almost every kind of road.
Leaving apart the snowy conditions, you can easily choose this tire for your hardcore vehicle.
Thunderer ST Radial R501:
This tire is a jack-of-all-trades. This is because Thunderer ST Radial R501 gives a performance on almost every kind of road without showing any lags.
The 175/80R13 size of Thunderer ST Radial R501 comes with a load rating of 91L and has an N run flat. This tire has a BSW sidewall, and the rim diameter is 13.
It is available in almost 19 sizes with various features. Continue below to read more about this tire.
Road Performance
The Thunderer ST Radial R501 achieves very good performance on dry roads.
The transverse ridge in the tire's center aids handling at high speeds and keeps the tire firmly planted on uneven ground.
Additionally, the 5-rib design does offer proper assistance in dry climates.
Superior deceleration capability in dry situations is also achieved thanks to cutting-edge rubber compounds in the tire's structure.
On wet roads, the 3D sipes and 4 circumferential grooves of the tire proved quite effective.
We had no issues with these tires' performance in the wet, even when we floored the gas.
Not only does the 3D tread pattern prevent hydroplaning, but they also do an excellent job of wiping away rainwater.
Once again, the manufacturer insists that the tire is suitable for all conditions, even though it will not rotate in the snowfall due to a lack of sufficient sipes.
Therefore, be careful not to damage your tire while driving in the snow.
Things We Liked
Overall road performance
Snowy road handling at normal speeds
Low noise levels and a comfortable ride
Things We Didn't Like
Lacks in high-speed driving
Verdict
Our final call about Thunderer ST Radial R501 is that it is one of those tires we can recommend without a second thought.
This tire has so many qualities that it is hard to neglect. No doubt it has some caveats, but as per the price range, these can be negotiated.
Pros And Cons of Thunderer Tires
Pros
Road performance is quite satisfactory
Equipped with Modern technology
Cons
Some models suffer at high speeds
Are Thunderer Tires Good?
/imag
Yes, Thunderer tires are good. Our conducted tests have shown that these tires perform better than many other brands.
We have tested these tires on wet and dry pavement, hydroplaning resistance, and fuel economy.
In addition, the company offers a wide range of tire sizes to fit nearly every vehicle.
So, if you're looking for a quality set of tires at an affordable price, Thunderer can be a good option.
Wrapping Up
Thunderer tires are good, both performance and money-wise. The company invests in the R&D department, which shows in its tires.
So, if you are looking for some quality options for your car, you can go for Thunderer tires without any second thoughts.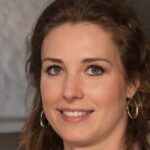 Crystal Hafley is a dedicated writer and content creator for WorstBrands, where she specializes in writing insightful reviews about kitchen appliances and fashion products.
With her expertise, Crystal provides readers with accurate and reliable information to help them make informed decisions about the brands and products they use every day. When she's not researching or writing, Crystal enjoys cooking and exploring the latest fashion trends.