Are you looking for tires for your Audi R8 that can compete with higher-end tires? Or are you looking for quality options for your car that don't hurt your bank score?
If yes, then your search ends as we're here to offer you something that you can't disagree with.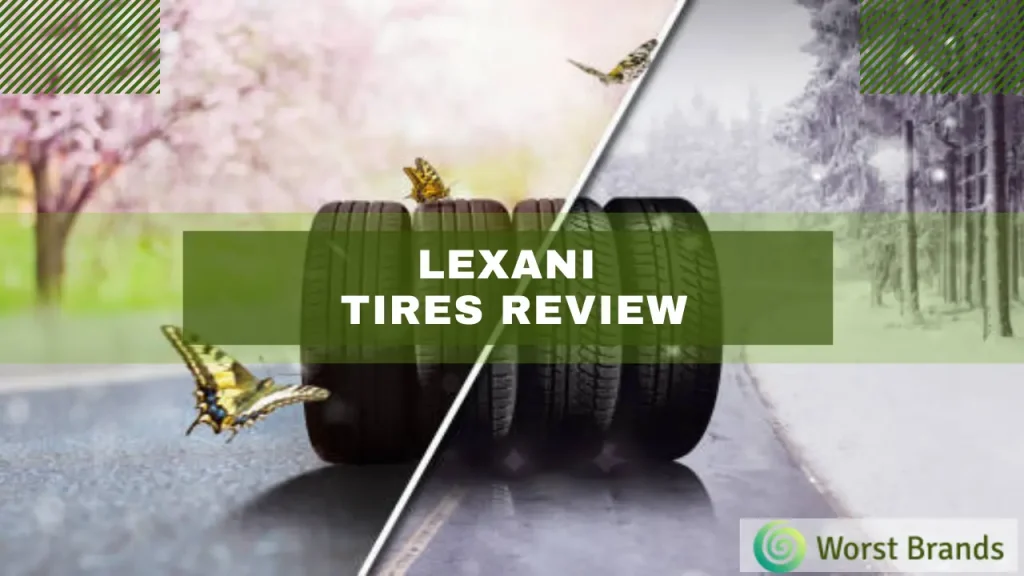 The name is Lexani tires. It's a South Korean-based tire company that has been making tires for the USA market.
So, you're interested to know more about this company and its products? I have prepared the Lexani Tires Review for you, so you would have all the relevant information about the brand.
Who Makes Lexani Tires?
Lexani is a tire brand that comes under the ownership of Nexen Tires of America. It's a South Korean brand and makes tires for the USA, Russia, Canada, the UK, and other European countries.
How have We Tested Lexani Tires?
Our top priority is to deliver our readers a transparent and honest review of the tires.
Our team of 20 members uses the selected Lexani tires throughout the year in different conditions.
And then, we present a review based on these assessments. We've tested hundreds of tires during the past 7 years.
Lexani Tires Review
So, after thorough testing and research, we have come up with a detailed review of the top 3 Lexani tires of the company that best fit your preferences.
1. Lexani LX-Thirty: Prime High-Performance Tire
It is by far the company's most selling tire and probably the most good-looking one too.
Lexani LX-Thirty is an all-season high-performance tire that actually targets the market of crossovers, luxury cars, and SUVs without breaking the bank.
The tire comes in several sizes ranging from 18" to all the way to 32" so that you can get a compatible option for your car.
Keeping aside the paper specs of the tire, let's find out how it performs on the road.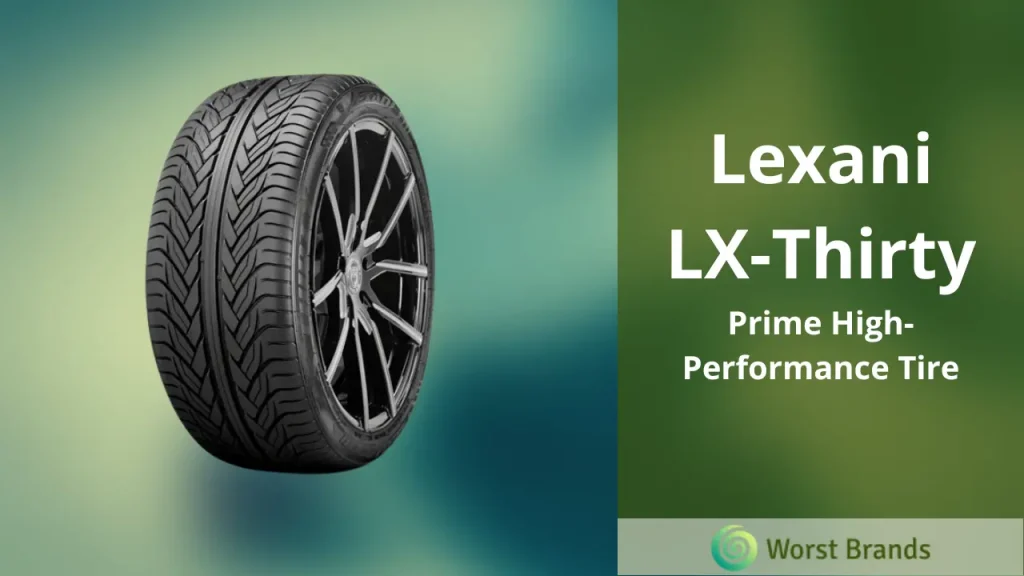 Dry Road Performance:
Took the tire for a ride on a Cadillac Escalade, and here's what we think of it on dry tarmac.
The company has furnished Lexani LX-Thirty with a stronger all-season tread compound.
It is combined with a W-shaped directional tread pattern that not only acts as a performance catalyst but also boosts overall handling and stability.
Having said that, the tire's traction provided enough grip to maintain good contact on the road.
A solid center rib that goes all the way around the tire, coupled with the semi-solid shoulder blocks, increased the handling and responsiveness of the tire.
Thus, you can expect a performance from the tire even on the highways.
Wet Road Performance:
Let's come to the tire's capability on the wet road. Just like dry tarmac, it was exceptional with a bit of drawback. The traction was good. The grip was there to run your car through the waters.
Plus, Dual longitudinal grooves and wider lateral grooves together worked to take the wet performance of Lexani LX-Thirty to the next level.
Said that you can expect an excellent resistance against aquaplaning coupled with enhanced handling and safety.
The only drawback of the tire is the longer braking distance on the slippery road.
Among our tests, it covered 68.3 meters when emergency brakes were applied, which was a bit disappointing.
Snow Performance:
Lexani LX-Thirty is an M+S rated tire, yet snow performance is not its strong point.
In short, just like every other budget-range all-performance tire struggles on the snow, this tire gave the same response. Better go for a winter tire.
Pros
Comfortable and quiet ride
Cornering stability is the plus point
Value for money
Traction is plus one on both dry and wet tarmacs
Cons
Winter performance is bad
Treadlife is not good
Verdict:
So, here's the deal. With the use of smart European technology, Lexani made a really good and comfortable tire which was quiet too.
Except for snow performance, the overall execution was good, and you can definitely opt for it for your car.
2. Lexani Slayer A/T Plus: Top All-Terrain Tire
An SUV as well as a truck tire, Slayer A/T Plus is the tire to ace your on and off-road driving.
If we compare these tires to other stock ones, they are a half-inch smaller and a half-inch wider in diameter.
The tire debuted in 2018 in the USA and Canada and is available in almost 10 sizes.
A good option for hard-packed surfaces, let us find out more about it in detail below: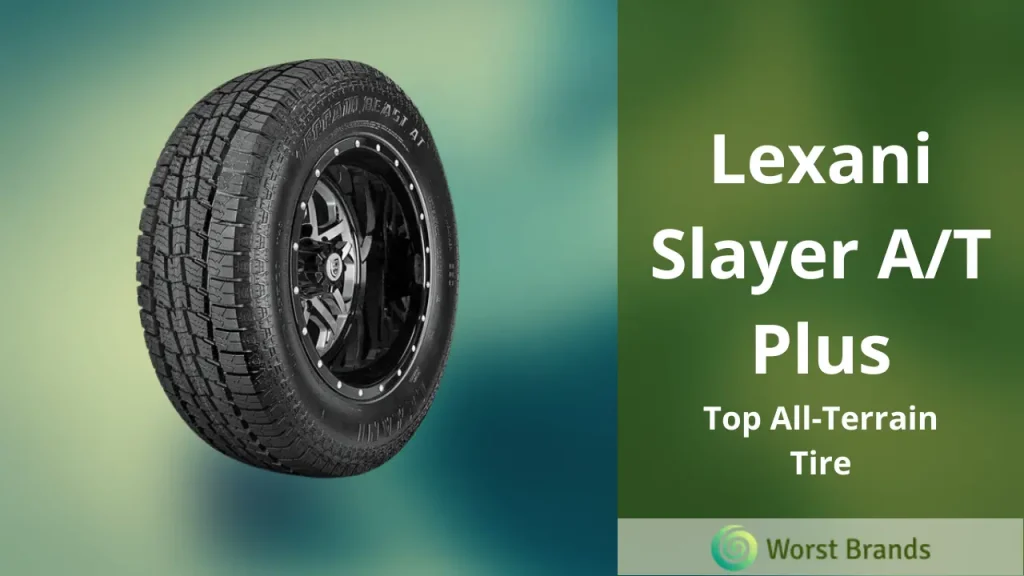 Dry Road Performance:
A tire that comes with a good balance between both on-road and off-road driving.
Slayer A/T delivers its best on packed and dense roads. Let's find out more about its performance.
Tested on our 2014 Ram 1500, it gives an aggressive look to your car. But we're not here for its aesthetic sense.
On average speed driving, you won't find any issues. Whether taking it on asphalt or rough surfaces, the silica-enhanced tread provides you with satisfactory performance.
The traction was good as well as the grip was also trustworthy.
But things start changing once you push the car to its limits. Said this, you won't find that much traction that can satisfy you.
Another downgrade is its poor handling of gravel and sand at high speeds.
Wet Road Performance:
When you look at the wet road performance of the tire, you'll feel almost no difference.
Fantastic performance at normal speed but dramatic downgrade at high speeds. Plus, we'll advise you not to take this tire in the extreme rainy season.
Overall, looking at the price of the Slayer A/T, if you're a normal driver, you won't find any issue with tires for at least 1 year.
Snow Performance:
And, if you take the Slayer A/T Plus on the snowy roads, here's how it goes. A light icy road with one to two inches of snow gives an excellent environment for the tire to perform.
However, dense-packed thick snow can pose serious issues to this tire. So, take on the snowy tarmacs at your own risk, or better go with a winter tire.
Pros
A balanced ride at high and normal speeds
Can go on uneven and hard-packed roads
A cheap option
Cons
No treadwear warranty
Suffers in extreme rainy and winter conditions
Verdict:
The final words about Slayer A/T Plus are that it is another midrange all-terrain tire that gives a person enough response if he drives like a saint.
Otherwise, if you're a sprinted driver, we suggest you spend more bucks and go for tires like Goodyear or Continental ones.
3. Lexani LXTR-203: Finest Touring Tire
Next, we have Lexani LXTR-203. The company advertises this tire as the best high-performance all-season tires, but we have put it in the best touring tires category.
It is because this tire offers more responsiveness, a more comfortable ride with reduced noise, and a bit more all-season performance compared to other stock tires.
Lexani LXTR-203 is manufactured for passenger cars. Let's have a look at its performance in different conditions.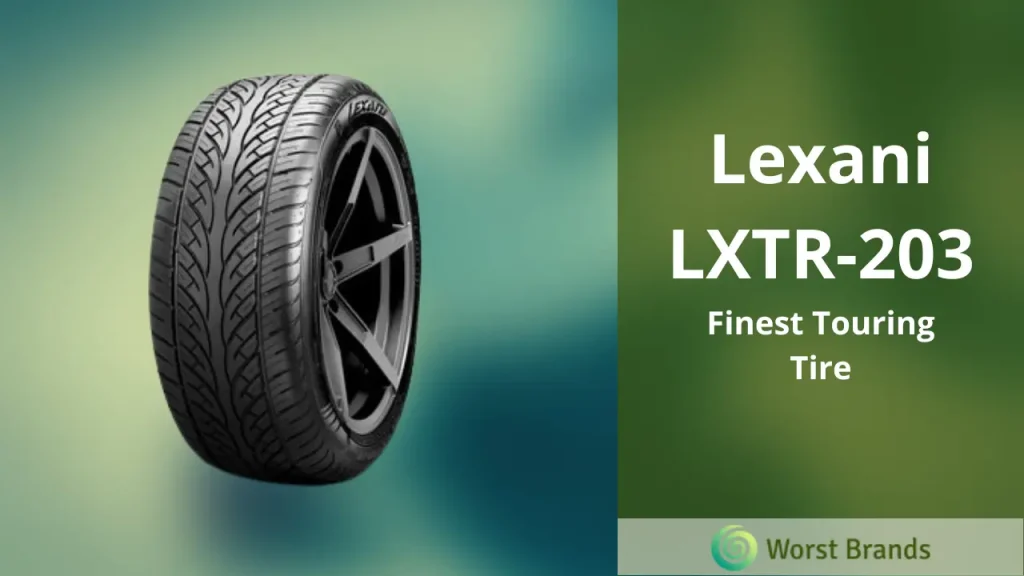 Dry Road Performance:
As per our testing, we rate the dry tarmac performance of Lexani LXTR-203 4.8 out of 5. We covered almost 10,000 miles on our 2010 Honda Fit Sport.
Having said this, the traction on dry pavements was excellent, with more than enough grip. It boasts a positive response and gives you pleasure while driving on highways.
Ohh, and don't forget that, unlike other Lexani tires, it didn't lag at high speeds. Plus point is its braking time, which was excellent with the braking distance in the range.
A minor problem is that you can hear the knocking of tires if you try to get on the limit of your car's meter. But, that's not a regular and common issue.
Wet Road Performance:
Let's talk a bit about the wet road performance of the Lexani LXTR-203. We were quite happy to say that the wet road performance of the tire was quite similar to dry road.
The tire worked very well on the watery roads and the channeled water in the rain. Even on extremely rainy days, we didn't experience any hydroplaning.
The traction and grip were also admirable. However, braking was not as excellent as on the dry tarmacs.
But, it wasn't bad enough that you may feel any lag in the performance.
Snow Performance:
We took this tire many times on a snowy road. The performance on the light snow was okay, yet it suffered on the thick snow. Plus, the icy roads also gave us a tough time with the Lexani LXTR-203.
The same results on the slushy road. In short, this tire is unsuitable for snow performance as it didn't fit well in the winter conditions.
Pros
A good all-round performance
Excellent traction and grip
Smooth ride
Good value for money
Cons
Can make noise at high speed
Treadwear life isn't good
Verdict:
Lexani LXTR-203 is another midrange tire with an all-around performance. With a little bit cut in the performance, you'll see it performed really well on dry as well as on wet tarmacs.
Why Should You Choose Lexani Tires?
Whether you drive a high-performance sporty car or luxurious SUV, or an affordable coupe, you should go for Lexani tires because of the following reasons:
High-Quality Tires at Affordable Prices:
The brand, Lexani is known for making high-tech tires in the budget price range. In fact, the tires look expensive, but the price of these tires will definitely surprise you.
Durability:
The durability of the tires has always been a concern for drivers. Well, Lexani has used the latest technology, called EFT or Extended Flange Technology, to enhance the quality of its products. Now, you know why you should trust Lexani.
Also Read:
Lexani Tires Warranty:
The company offers the following type of warranty:
One year of free workmanship
40,000-50,000 treadmills warranty
Lexani Tires Complaints:
These are some common complaints from Lexani tires:
Treadlife is pretty average
Noisy at high speeds
Cornering is an issue in some tires
Not all tires are covered under the warranty
Conclusion
The TL;DR of this review guideline is that Lexani is a tire brand offering really good tires in the budget range.
If you're looking to make your higher-end car stand out with some low-profile tires, you can't go wrong with purchasing Lexani tires.
Furthermore, their products ship in various regions of the USA, Canada, Russia, and the UK. This means that you won't find any issues with the post-purchase service.
In the end, we have presented this Lexani Tires Review in front of you. Now it's up to you to make your buying decision.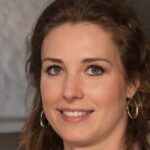 Crystal Hafley is a dedicated writer and content creator for WorstBrands, where she specializes in writing insightful reviews about kitchen appliances and fashion products.
With her expertise, Crystal provides readers with accurate and reliable information to help them make informed decisions about the brands and products they use every day. When she's not researching or writing, Crystal enjoys cooking and exploring the latest fashion trends.