WorstBrands.com is a participant in the Amazon Services LLC Associates Program, an affiliate advertising program designed to provide a means for sites to earn advertising fees by advertising and linking to Amazon.com
The tire business is saturated with new low-cost versions that promise high performance and reliability levels for less than half the cost of premium tire brands.
So, if you own an old vehicle, you would never like to buy premium tires that might cost you more than the price of your car.
As per my research, the Blacklion tires are a perfect choice if you are looking for a decent option without spending a massive amount.
You could now ask if this tire brand is trustworthy, where their tires are made, and whether Blacklion tires are good. or are Blacklion tires Safe?
Hang On.
I will cover all your concerns in detail in this Blacklion tires review.
Related: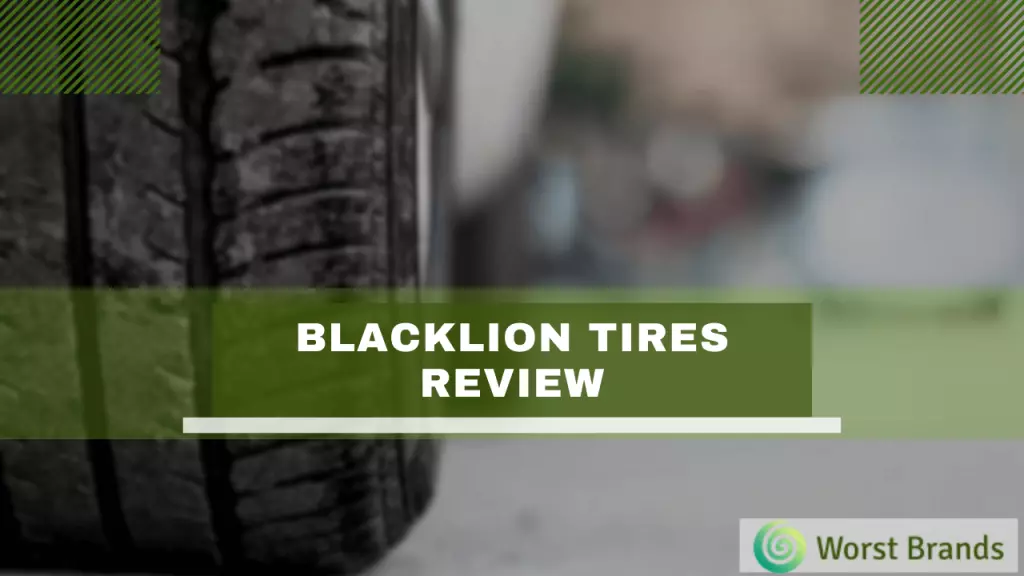 Should you Buy Blacklion Tires
Let's start with a brief introduction to the Blacklion tire brand.
It is a high-end Chinese tire brand. Recently they have changed their name to Blackhawk.
The Blacklion tires are made in Shandong, an eastern Chinese province on the Yellow Sea. Moreover, some of their tires are also assembled in North America.
Now, let's talk about tire quality. If you are looking for something premium, I will not recommend you go for these tires since they are decent for old vehicles only or for drivers with less mileage.
Blacklion tire users make a common complaint that these tires are a bit noisy. But, still, most of the drivers have accepted this brand for its overall performance. 
If you want to save money on your next pair of tires, keep reading to learn which Blacklion tires are worthwhile.
In this review, I will go through their 3 top-selling tires on the market so you make a perfect choice.
Top 3 Blacklion Tires Review
Blacklion provides a vast range of tires to meet a wide range of demands, seasons, and driving conditions.
The following are just a few of Blacklion's top-rated products on the market.
1. Blacklion Cilerro BH15 Tire Review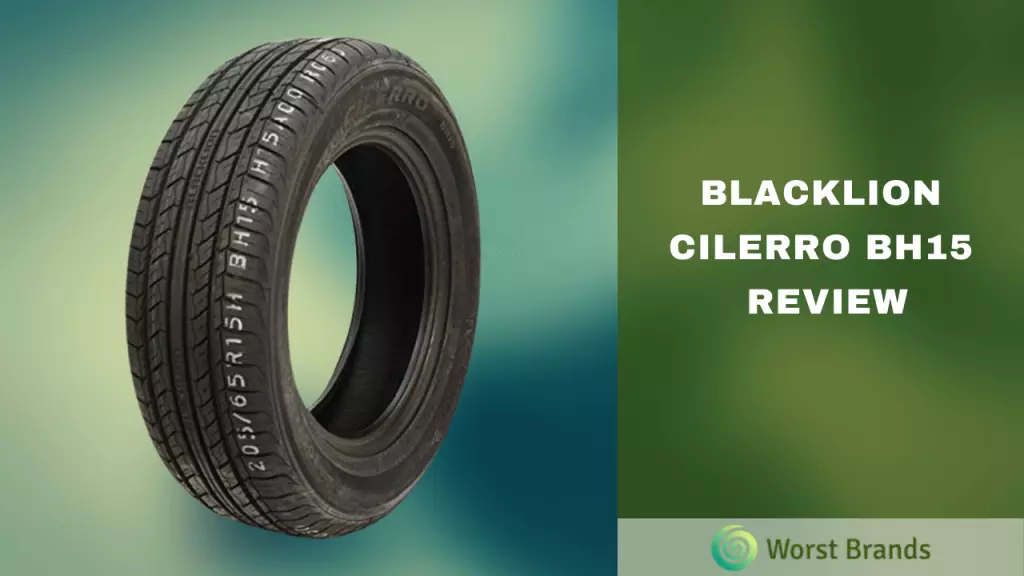 Best For: Passenger Vehicles and SUVs
Tire Type: All season
Tread Life: 50,000 miles
Performance: Touring
Load Range: SL
The first one on our list is the Blacklion Cilerro BH15. It is an all-season touring tire designed for SUVs and passenger cars.
These tires provide you with a smooth ride and sufficient all-season traction. Also, these tires are backed by the company offering a 50,000 tread life guarantee.
The on-road performance of the Cilerro BH15 tire is pretty decent. These tires offer you great stability, even on sharp turns.
Since the tires are a little heavier, the noise issue might be annoying to some drivers.
This was also a good experience for our team if we talk about steering response. Although you may not have the same response as the premium tire, it is acceptable compared to its competitors at the same price.
Moreover, the wet performance of the tire is also acceptable for the majority of the tasks.
However, the sharp turns on the wet roads are not very well appreciated.
On light snow, the Blacklion Cilerro BH15 is a decent performer. However, the tires will struggle on heavy and deep snow.
Our overall rating for the Cilerro BH15  is 3.5 out of 5.
Top Features
High driving comfort levels
Enhanced controllability
All-weather traction
2. Blacklion Champoint BU64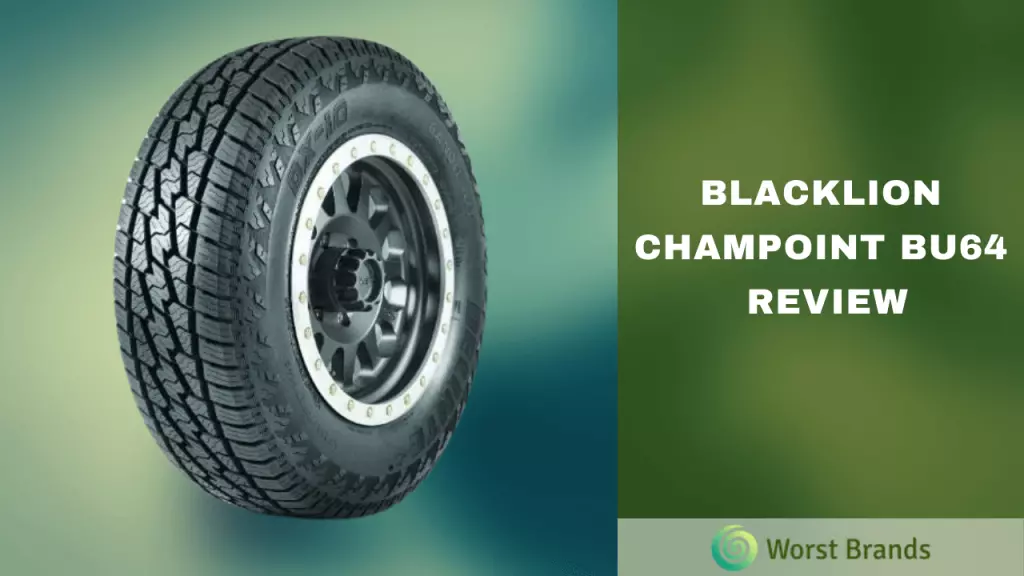 Best For: Passenger Car, Minivan
Tire Type: All season
Tread Life: 55,000 miles
Performance: Ultra High Performance (UHP)
The Blacklion Champoint BU64 high-performance all-season tires are made for drivers who want responsive handling and excellent wet and dry road performance.
You will enjoy steady grip performance throughout the season with adequate light snow traction.
These tires have outperformed their competition in dry conditions. It allows you to have solid traction, handling, and grip, and that too for the lowest price.
When it comes to wet conditions, these tires are a bit better than the Cilerro BH15.
However, the company must still focus on the mid-corner grip and strong braking during wet weather to make the ride more comfortable.
For lighter snow, the Champoint BU64 is a good option. But if you are planning to drive on the hard snow, stay away from these tires. Your vehicle will easily be glided on the icy terrains.
We would rate the Blacklion Champoint BU64 3.8 out of 5. Overall it is great value for money, and you can rely on these tires for your old vehicle.
Top Features
Solid center rib
Taper tread edges
The tread design is aggressive, with four high-angle circumferential grooves.
3. Blacklion Champoint BU66
The last one on our Blacklion tires review lists the Champoint BU66. These are Ultra-High-Performance all-season tires designed for high-speed Sedans and Sport Coupes.
The performance of these tires on the road is outstanding. Its modern asymmetrical tire design helps to prevent uneven tread wear.
In addition, we found these tires quiet while delivering excellent performance with a smooth and comfortable ride.
Its outstanding steering feels, and responsiveness has attracted the interest of everyday drivers.
If we talk about the wet performance of the Blacklion Champoint BU66, it scores highly among Blacklion's other tire models.
With good immediate braking, drivers may feel comfortable with the tire on wet roads.
Same as other models, these tires are not good enough on icy terrains. So, the company must improve this area to make these tires more viable for drivers.
Lastly, we would rate the Champoint BU66 tire 4 out of 5 due to its decent performance in wet conditions.
So, it is a great bet to have these tires if you are looking for something cheaper with maximum values.
Top Features
Modern asymmetrical tread design
4 Belt Package – 2 Steel, 1 Nylon, and 1 Poly.
Rim protector
Blacklion Tires Positive Aspects
Before we wrap up our thoughts on the brand, take a look at the positive and negative effects of Blacklion Tires.
Low Prices
The Blacklion is famous for producing the least expensive tire on the market. Their price is almost half of the premium tire brands.
That is why it is a top choice for drivers with old vehicles who are not willing to spend big bucks on the tires.
However, some drivers who own new cars are also using Blacklion's tires.
Good Grip Levels in dry conditions
When it comes to the performance of the tires on dry roads, these tires have impressed us greatly.
They are very responsive while delivering a smooth and comfortable ride. Even at higher speeds, these tires are considered reliable by many drivers.
Blacklion Tires Negative Aspects
There Isn't Much Traction When a Road is Wet
This is a common dilemma with cheap tires. They will outperform various top tire brands on dry roads.
But, when it comes to wet conditions, drivers face disappointment. So, the same problem you will be having with Blacklion tires.
While driving on wet roads, sharp turns and immediate braking is not very reliable.
Short Tread Life
Although the company offers a tread life warranty of up to 50,000 miles, it is not enough for some drivers.
Normally, the tread life of a tire is between 60,000 and 90,000 miles. However, with Blacklion tires, you will have to be extra careful to ensure longevity.
Also Read:
Frequently Asked Questions
Where are Blacklion tires made?
The Blacklion tires are made in Shandong, China. However, the company has also opened various assembly plants in North America.
Who makes Blacklion tires?
The majority of Blacklion tires are made in China, and they are then exported all over the world.
Final Words
Safety, in my opinion, should always come first. So, a great set of tires is the most important factor in safe driving.
No matter how expensive a sports vehicle you own, if you put in cheap tires, the performance of your car will not be the same.
Blacklion is a tire company, which produces one of the cheapest tires on the market.
These tires are not bad, but they are not good either. So, the choice of this brand is highly dependent on your preference.
These cheap pairs of tires might be a decent bet for older models. But if you care more about high performance, then this brand doesn't belong to you.
We hope our Blacklion tires review will help you make the best decision, as we have put our honest feedback in this article after intensive research.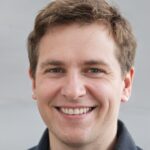 Steven Settles is a professional content writer with over 7 years of experience in writing for different niches, including brand reviews, technology, fitness, and more.
Currently, he is working as a content writer for WorstBrands, where he provides insightful reviews of different products, including home appliances, outdoor gear, fashion, and kitchen products. In his free time, Steven enjoys traveling and exploring new places.