Corsa tires are a popular choice for drivers looking for affordable, quality tires. But what do people think of them? Are they really as good as they seem?
This post will look at some Corsa Tires Review to see what others say.
We'll also discuss the pros and cons of using Corsa tires so you can decide if they're right for you. Stay tuned.
Why Should You Choose Corsa Tires?
Corsa tires are a great choice because they provide good performance and handling while also being incredibly durable.
Their tread pattern is designed to evacuate water quickly and efficiently to improve traction on wet roads.
Some of their models also come with stone ejector technology that removes dirt, sand, and water from the tire's structure.
This makes them ideal for drivers living in country areas or frequently driving in the rain.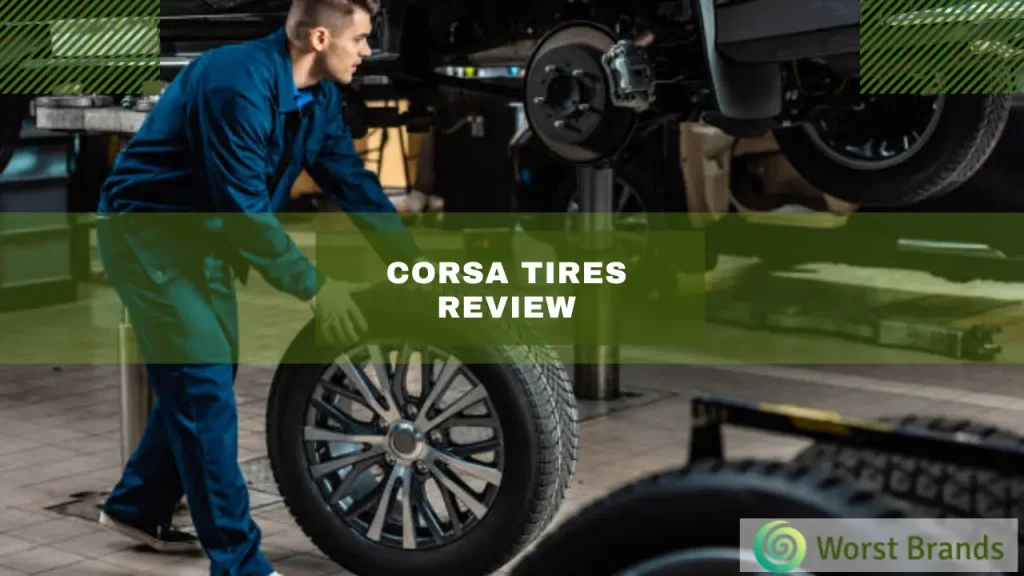 Read the following blogs for our expert tires reviews of other brands:
Who Makes Corsa Tires?
An Indonesian company, Multistrada Arah Sarana Tbk, makes Corsa tires.
Although the owner of the Corsa tires is Omni United, this company is responsible for manufacturing the tires.
Corsa Tires Warranty
Corsa tires offer a warranty of 30,000-40,000 miles of treadwear. This warranty depends on the tire's model.
For example, some of the models of Corsa Highway Terrain Plus get a 30k warranty while other models of the same tire get a 40k tread wear warranty.
We suggest you contact the company to know more about their warranty policy.
Corsa Tires Complaints
We bought a set of Corsa tires a few months ago, and these are the problems we face with them:
Tires don't perform well on the winter and snowy tarmacs
Traction and grip are bad
The company does not have many options
How Did We Test Corsa Tires?
We tested the Corsa tires in various conditions, from wet weather to dry and everything in between.
This ensured that we got a good sense of how they performed in all situations.
We also did the quality check of these tires, checked on the customer's feedback, and then delivered this transparent Corsa Tires review article.
Corsa Tires Review
Keep reading to know the performance of top tires from Corsa.
1. Corsa Highway Terrain Plus Review
We got a 1994 Chevy K2500, and it got Corsa Highway Terrain Plus tires. These pairs are called all-season tires that boost performance on highway terrain.
The price per tire is $100, making them a perfect choice for midrange budget lovers.
Corsa Highway Terrain Plus has an E load range and S speed rating. The rim diameter is 17, and the overall diameter is 31.6.
This tire also comes as OEM in a few car models. Having said that, it is compatible with vehicles like SUVs, light trucks, and sedans. It has a 40,000 miles treadwear warranty.
Road Performance
If we look at the performance of Corsa Highway Terrain Plus on the road, it satisfies its price range.
Just like it is neither an expensive nor a cheap tire, its performance is also not too good nor too bad.
Since it is an all-season tire, you can theoretically use it all year without getting any serious issues. But this tire does have a few problems. Let's have a look at them.
The company has equipped Corsa Highway Terrain Plus with 3-D pattern blocks and 4 grooves.
There is also a center rib that enhances its stability and road grip. Still, this tire struggles for good handling at high speeds.
The unique block pattern makes it more precise, thus allowing you to get quick turns. But again, this facility is not available at the top of your car's meter.
Another feature that makes Corsa Highway Terrain Plus different from other tires is its cornering grip.
Even at high speeds, you will see that it does exhibit a strong cornering, thanks to shoulder block replacement.
On the dry road, the tire will give you enough traction and grip and good stability and control.
The braking is also parred excellence. But everything is just a maze when you push your car's speed paddle.
The wet road performance of the tire is quite like the dry one. The grooves will eliminate the water from the tire's roots, but it won't be enough at high speeds.
Similarly, the micro zigzag lines on the tread blocks may give you wet road traction and grip, but when the car runs fast, they also fail.
And, if you dare take your car on snow just like we did our Chevy, you will see the worse out of Corsa Highway Terrain Plus.
Though the company claims their all-season tires, they are not meant for winter performance or even mediocre speeds.
Last but not least, using good quality rubber material in the tires built excites us. Its reinforced internal structure makes the tire durable and resistant to tough weather and terrains.
Things we liked
Traction and grip on dry and wet roads
Durability
Excellent cornering grip
40,000 miles treadwear warranty
Things we didn't like
Winter performance
High-speed driving is miserable
Verdict:
Our final verdict is that if you are looking for a mid-range tire that doesn't cut hard on your bank, you should choose Corsa Highway Terrain Plus.
The company also gives you a 40,000 miles satisfactory warranty that ensures you get the most out of your tire.
2. Corsa All Terrain Review
A tire meant for light trucks and sedans; the Corsa All Terrain tire is the one that not only prices average but also gives a normal performance.
It has a rim diameter of 15 and an aspect ratio of 15. The tire's load range is C1, and the load index is 109.
It comes with a 40,000 miles treadwear warranty. Below is how it goes on different road conditions.
Dry Road Performance
The tire performed admirably in traction and grip when tested on a Ford F150.
On normal tarmac, this wheel will not create any problems. The tire's steadiness and noise levels were also assessed. The driving and control were rated as excellent.
Regardless of whether you drive fast or turn sharply, the tire will not show any lag. However, they produce tread sound.
The aggressive traction pattern increases these tires' inherent adhesion.
Furthermore, using an antistatic wrist in Corsa All Terrain's structure prevents it from getting too hot and ensures durability.
Let's talk about tire braking, which is one of the worst at high speeds. The cars stop at 64 meters on wet and 45 meters on dry roads.
This shows that these tires are not perfect for high-speed driving.
Wet Road Performance
Corsa All Terrain's wet road performance is also not one of the topmost. You'll only get the most out of your tires at normal speeds.
Using unparalleled grooves along with the zig-zag pattern blocks may give you average traction and grip at wet tarmacs, but they fail as soon as you hit the top of your meter.
However, this extraordinary design facilitates the tires to remove water, dirt, and stones from their roots.
The raised rubber ridges ensure there is no cornering disability in the tires. Still, we advise you to take precautions when driving at high speeds.
Snow Performance
If we sum up the snow performance of Corsa All Terrain in one word, that would be average. It won't even show a performance speed satisfactorily; leave the top speeds.
Even on the slushy roads, it will go out of control, and you'll feel like driving a dog sled.
Things we liked
Performance on dry and wet at normal speeds
Resistance from aquaplaning
Stone ejection technology
40,000 treadwear warranty
Things we didn't like
Traction and grip at high speeds
Winter performance
Verdict
Here we have it. Corsa All Terrain is a tire for a person who is looking for a cheap option for a car that goes equally on every road.
Moreover, the 40,000-tread wear warranty is more than enough to ensure you are getting quality.
Pros and Cons of Corsa Tires
Pros
Good dry and wet traction
Up to 40k warranty
Cons
Are Corsa Tires Good?
Depending on what you're looking for, Corsa tires can be a good choice.
If you're looking for a tire that's low-rolling resistance and ultra-high performance, Corsa tires are definitely not the right choice.
On the other hand, they can be a great option if you're looking for a tire with great grip and cornering stability.
In general, we think Corsa tires are a good choice for people who want a balance of performance and durability.
They're not the best option for track days or racing, but they'll hold up well on the street and provide good handling in most conditions.
Outro:
The final discussion here is that we found Corsa Tires quite average in terms of performance and price.
However, they perform admirably on average and a little above the normal speeds.
But their high-speed performance is not one that can be compared with other higher-end tires.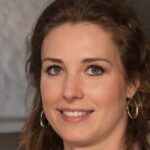 Crystal Hafley is a dedicated writer and content creator for WorstBrands, where she specializes in writing insightful reviews about kitchen appliances and fashion products.
With her expertise, Crystal provides readers with accurate and reliable information to help them make informed decisions about the brands and products they use every day. When she's not researching or writing, Crystal enjoys cooking and exploring the latest fashion trends.