If you are a person who is from India, you must have heard the name Apollo Tires. This company is famous for making affordable yet exceptionally good tires.
We had our hands on some of the top tires from the company, and we tested them. How good are these tires, and how well have they performed?
To get the answers to all these questions, we have prepared an Apollo Tires Review guideline. We hope this blog post will answer all of your queries. Let's dive in.
Who Makes Apollo Tires?
Apollo Tyres Ltd. is the company that makes Apollo tires. It is an Indian multinational brand that also has offices outside of India.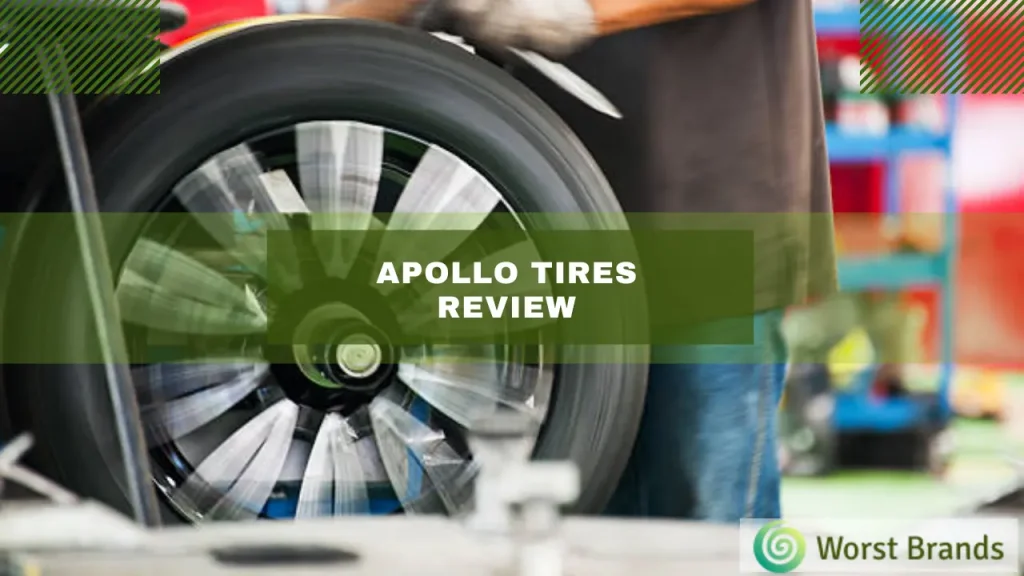 Similar Blogs:
How Did We Test Apollo Tires?
Before heading forward, we must mention how we test our tires. We are a team of 20 members who have been in the tire niche for more than 7 years.
During that time, we tested hundreds of tires. We take the tires in dry, wet, and snowy conditions.
After all the quality tests, our team gathers customer feedback about these tires. This way, we write an honest yet detailed review of a particular tire.
Apollo Tires Review:
Apollo tires offer solid performance and durability for their price but may not be ideal for extreme weather or high-speed driving.
We have selected their top 3 tire models for our test. Let's see how they performed.
Apollo Aspire XP
The first on the list is Apollo Aspire XP. It is a high-performance summer tire that replaces its predecessor Apollo Aspire 4G.
The target market of Apollo Aspire XP is passenger cars and SUVs.
We tested this tire on our Ford Focus MK3. Let's have a say about the performance of the tire.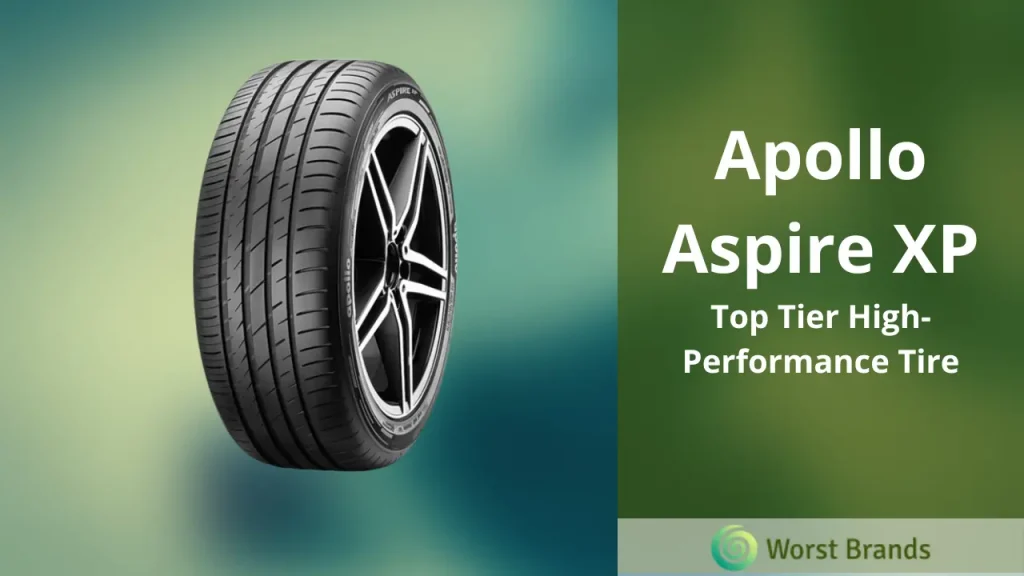 After our testing, we rated Apollo Aspire XP 7.1/10. Not bad, though! The tire comes with excellent and precise handling.
The company has equipped the tire with zig-zag and extra notches to enhance the grip. On top of that, stiffened blocks provide cornering grip and traction in all seasons.
Similarly, a new tread cap compound enables Apollo Aspire XP to resist hard stones. It also gives cut and chip resistance.
Despite these qualities, Apollo Aspire XP only gives an average grip. You can also face random oversteering. Still, the overall braking time was exceptionally good.
The wet tarmac performance of the tire is quite similar to its dry road performance. The grip and traction were phenomenal as long as you drove at normal speed.
But as soon as you try to go top of the meter, you can feel it's losing its friction. It can also cause the car to roll over if you try to drift at high speed.
Still, it can take you through a puddle of dirt, water, and most of the bad roads. Tension-optimized contour ply in its structure results in good uptime and low heating issues.
However, wet road braking is not quite impressive. Compared with similar tires, it came in 8th position, covering 45.9m distance at 80km/h.
But, wet lateral stability was better than most mid-range tires, 4th position.
The snow performance of Apollo Aspire XP is not par excellence. It is good at the low snowy surfaces at low speeds.
This tire struggles on thick snow or at high speeds on thin snowy roads.
Using studs may improve your driving but can result in greater treadwear. Clearly, Apollo Aspire XP is not meant for winter roads.
Apollo Aspire XP is a choice for a driver who doesn't want to spend much money and is ready to suffice on a normal performer.
Though it has a good performance and grip, it also has many caveats.
Good performance at normal speeds
Better wet lateral stability
A cornering grip is present
No resistance against aquaplaning
Apollo Apterra AT2
Looking for an all-terrain tire? Here is Apollo Apterra AT2. This tire is meant to give a balanced performance on all kinds of terrain.
It was introduced in 2019 and captured the market of SUVs. The company claimed that the tire has been under rigorous testing for off-roading.
But, did it really give what it claimed?
Compared to the original Apterra A/T, this second-generation tire takes the dry road performance to the next level.
The dry handling was exceptional. It was only 3.7km/h slower than the premium SUV tires, which was quite good, looking at its price point.
This tire has an innovative tread compound, making it an equal performer of on-road and off-road.
Thanks to its rubber material, it handled dirt, mud, slush, and sand exceptionally.
Having said that, Apollo Apterra AT2 comes with innate road shock absorption technology.
It not only provides excellent dumping against unbalanced roads but also does give a comfortable ride.
The wet road performance of the tire was again superb, similar to the dry one. The herringbone grooves in its structure remove the water from its tracks.
This technology also works to provide reasonable control on muddy off-road.
A broader tread pattern enables the Apollo Apterra AT2 to resist aquaplaning. It also provides stability during cornering.
Like that, the blending 5th-gen polymer in its framework gives the tire ample traction over slippery roads.
This is the same compound that also plays a role in the stability and durability of the tire.
However, Apollo Apterra AT2 is not the hot dog of the wet road as it also has a few problems.
One is that it may struggle to provide a safe braking distance on wet roads.
Another thing is that this tire comes at 6th position among the competition, making it not a good handler of wet roads.
The deep grooves make it confident to run effortlessly when it comes to the performance of Apollo Apterra AT2 on snowy roads.
Said that you can enjoy a safe ride at an average speed in thin snow. However, heavy snowfall is not its cup of tea.
Also, if your vehicle has these tires, you shouldn't practice fast driving on snow.
Let's end our review of Apterra AT2. The dry road and wet traction of this tire do not pose any complaints. However, braking and handling can be questionable.
Though the tire gives a comfortable ride on every road, it makes loud noises. Similarly, thick snow is another weak point of Apterra AT2.
Aqua Resistance is one of the best
Comfortable ride
Dry grip and traction are excellent
It can make high noise
Braking distance is high on wet roads
Handling suffers at high speeds on wet tarmacs
Apollo Alnac 4G
A tire that's meant to give you a comfortable ride irrespective of the weather, Apollo Alnac 4G All Season is one of the finest tires of the company.
This tire is built for passenger cars, coupes, and sedans. Let's find out how it goes on different roads.
Alnac 4G All-Season tire has an asymmetric yet modern tread pattern. It enables the tire to run smoothly, not only straight but also helps take turns.
Its circumferential groove gives the vehicle stability, agility, and flexibility. Your car starts feeling energetic and gives athletic vibes.
The grip on the dry roads is the most talked about feature of Alnac 4G All Season. Since it has a unique tread build, which gives the tire enhanced grip and traction.
The tread wear was positively good. Even after 20,000 km, it only disappeared 1mm.
This means it wears moderately, not too fast as compared to other midrange tires.
We had Alnac 4G All-Season throughout the year in all kinds of conditions, surprising us with its performance. It gave adequate grip and traction on wet roads.
A significant feature of the tire is its High Silica Rubber Compound. This compound is quite helpful while driving on the wet tarmac.
It gives not only enhanced flexibility to the tire but also delivers excellent abrasion resistance.
Plus, the use of excessive silica in its body gives stability. Also, wide grooves in the pattern prevent aquaplaning.
Overall, outstanding performance, but beware of the cornering grip on the wet tarmacs.
A considerable advantage to Alnac 4G All-Season is the presence of various lamellas, which creates an edge effect. This technology enhances the grip and traction on snowy roads.
Despite being an all-season tire, snow exceeding 3 inches can put the tire's performance to the dump. Also, braking is also quite average on slushy, icy roads.
Overall, we are pretty satisfied with the performance of Alnac 4G All Season.
An appreciative price
Overall, excellent performance in all seasons and on every road
Comfortable and smooth ride
Tires can make noise on roads
These tires are not meant for thick snowy pavements
The following table summarizes the performance of Apollo tires on different road conditions:
| | | | |
| --- | --- | --- | --- |
| Tire Model | Dry Performance | Wet Performance | Snow Performance |
| Apollo Aspire XP | Excellent | Good | Fair |
| Apollo Apterra AT2 | Excellent | Good | Average |
| Apollo Alnac 4G | Excellent | Good | Average |
Apollo Tires Warranty:
Apollo gives 2 years of unconditional warranty on its tires. It covers irreparable punctures, impact damage, and cuts from outside objects.
They also give a 2-year of road hazard warranty. Contact their customer services to know whether they cover all of their tires under warranty or not.
Why Should You Choose Apollo Tires?
You should choose Apollo tires due to the following reasons:
Comfortable and smooth drive on the road
Durable and durable tires
Outstanding steering response and precision in dry and wet conditions
Good rolling resistance and mileage, increasing the fuel economy of the car
Apollo Tires Complaints:
Here are a few common complaints suggested by the customers:
High noise levels
An average snowy performance
A few tires showed under-average build quality
Outro:
All right, that's all about the Apollo tires review. If you are thinking of replacing your old tires or want to have a brand new one for your brand new cars?
You can go for Apollo tires. They give good traction as well as grip. Plus, these tires also have pretty excellent braking.
Last but not least, don't forget the price of these tires, which can be a plus point for most drivers.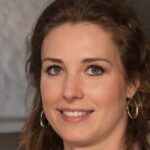 Crystal Hafley is a dedicated writer and content creator for WorstBrands, where she specializes in writing insightful reviews about kitchen appliances and fashion products.
With her expertise, Crystal provides readers with accurate and reliable information to help them make informed decisions about the brands and products they use every day. When she's not researching or writing, Crystal enjoys cooking and exploring the latest fashion trends.