Fisher & Paykel has a few exceptionally winning points in the elite refrigerators. Despite their outstanding features, they also have some limitations.
But you will see that these limitations are acceptable because of their other amazing features.
It was our take on these fridges, but we have turned the table over to you to make your best decision from these Fisher & Paykel refrigerator reviews.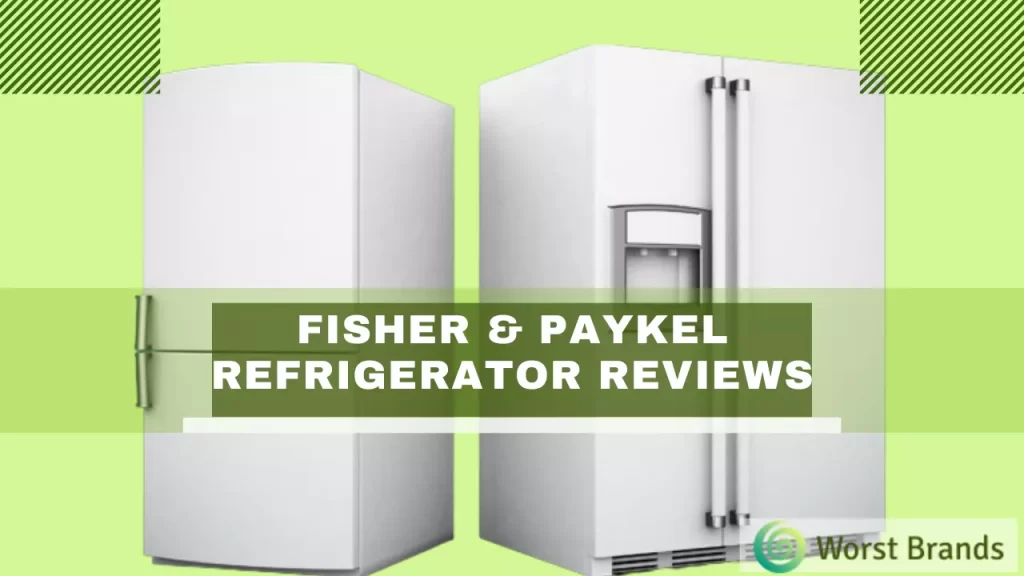 Overall Performance of Fisher & Paykel Refrigerators:
Undoubtedly, these refrigerators are known for their luxurious looks and ultimate portable options. You can enjoy so many customization options from this brand.
They are best known to serve freezers and refrigerators only as a single entity. It is quite a differing feature spec of this brand.
In addition, you can choose a particular section to use as a fridge, freezer, or pantry zone.
The adaptive defrost feature combined with other Active smart features makes it the best choice.
You will notice the additional quad door refrigerators in French door styles are cheery on the top.
However, the smart features are limited to only a luxurious range. But Fisher & Paykel is known to supply high-end range within a competitive price range compared to other leading brands.
It has no Wi-Fi, but its huge size and spacious setup compensate for it.
How Is Fisher & Paykel Different From Other Refrigerator Brands?
Fisher & Paykel refrigerators are different because of their customization and high-end quality to cool the food items at the most appropriate environmental conditions.
We list some of the specs covering almost all Fisher Paykel refrigerators' models.
1. Customizable Classic Outlook:
You might have noticed how much we are drooling over this feature of Fisher & Paykel. It is because it helps to uplift the aesthetic look of your kitchen.
While it also ensures to give the outstanding performance in terms of quality, storage capacity, and durability.
2. Slime Water Dispenser for All Bottle Sizes:
It is an additional feature found in the luxurious range of this brand. You can fit any shape or size of bottle in your fridge.
This dispenser might cover little space but is worth having it in our cooling compartment.
3. Dividers to Maintain Freshness- Pantry Zone
Fisher & Paykel is known for maintaining the freshness of the food.
They successfully manage it b providing wide storage spaces divided into several compartments.
It has a special pantry zone for edibles sensitive to a cooler environment.
4. Active Smart Technology in Premium Models:
This luxurious brand has come up with modern control technology that serves the following tremendous features:
Door sensors: To maintain a smooth internal environment.
Humidity control system: Double slider control system to set humidity rate for different compartments.
Variable speed fans: It regulates the airflow system effectively.
5. Cool Drawer-Special Feature:
Another fabulous feature of their refrigerators is their cool drawers.
Depending on your timely need, you can use this compartment as a fridge, freezer, or pantry.
6. Different Modes of Cooling:
With so many cooling features, same as that of other high-grade cooling machines, these are three distinctive settings of Fisher & Paykel refrigerators.
Soft freeze: For gentle freezing to maintain the freshness of edibles.
Freeze: Usually for raw food such as poultry items.
Deep freezing: for preserving the food for a longer span.
Related: Best and Worst Refrigerators
Fridge Styles of Fisher & Paykel
You will see three main categories of these refrigerators to choose your perfect required design.
These distinctive categories offer 6 fridge styles which is the winning point of these refrigerators.
According to your requirements, they prefer to personal touch with each user.
1. Integrated style:
Specificity: Seamless matching with kitchen cabinets.
Offers all styles except quad door style.
Further divided into two series.
Flush integrated or Series 7-84 inches tall fridge
Column integrated, or Series 9 and 11-can placed section-wise at different areas.
2. Contemporary style:
Specificity: Luxurious range with ultimate designs.
You can choose quad-core, French-style, or bottom freezer in this category.
3. Professional style:
Specificity: customized design with solid stainless steel handles.
They offer two styles, i.e., French door and bottom freezer.
Pros & Cons of Fisher & Paykel Refrigerator:
After sorting a lot of reviews and with little of our personal experience with this refrigerator, we have several advantages of using these cooling machines.
Pros
Slime line water dispenser
Active smart technology feasibility
Sustainable temperature adjustment
Robust stainless steel in-built
Minimalist design for everyone
Handy racks for the ice tray
Cons:
Not all models have smart technology.
Vertical design limits the organization of drawers.
3 Most Reliable Fisher & Paykel Refrigerators
Although all the refrigerators of this model are exceptional in terms of looks, quality, and performance, to give you the right ones from the best ones, we have to pinpoint these 3 models for you.
1. Integrated Column Freezer-RS1884FRJ1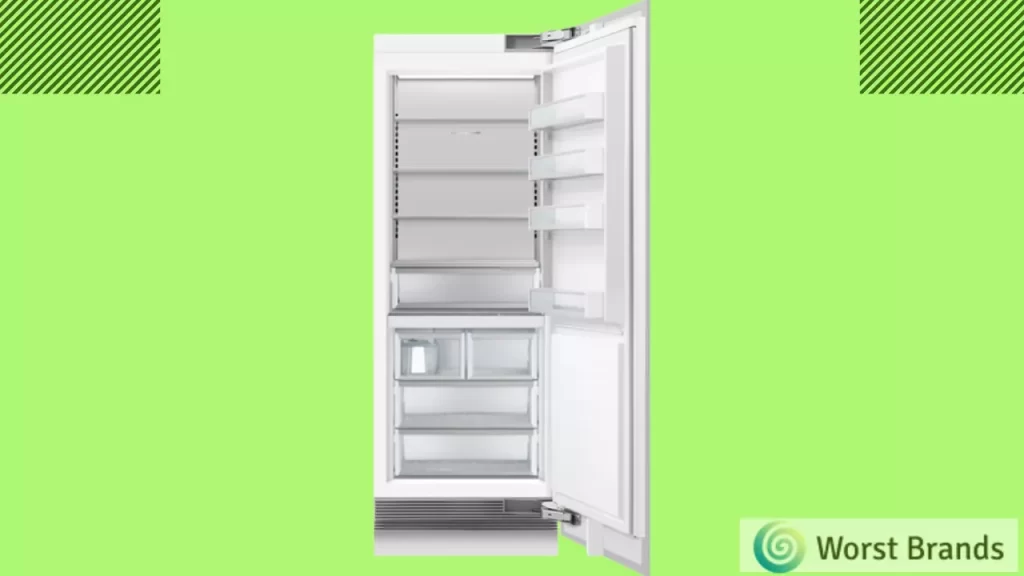 Specifications:
Two separate compartments for freezing
4 adjustable door shelves
3 high-quality glass shelves
Smart touch interface
Energy star rated
As the integrated series is known for its huge size series, we have chosen this column freezer for you.
It will not only fit into your cabinet but also gives you the leverage of enjoying the pleasant cooling experience.
It is a great addition to any kitchen or living room and is a great option if you don't like the look of a lot of drawers on your fridge.
This freezer comes with a 4 door, 2 shelf design which gives you a lot of storage space for your food and beverages.
It also has an easy-to-use touch screen interface that allows you to keep track of the items you are storing. It has a low profile, so it doesn't take up much space in your kitchen or living room.
This unit also has an Energy Star rating, so it is a great choice if you want to help save energy in your home. This is because it has low-energy lighting, which helps to conserve energy.
It also has a very efficient compressor which helps to cut down on the amount of energy it takes to keep your food and beverages cold.
It is perfect for someone who wants a fridge that has lots of space for their food and drinks.
2. Contemporary Freestanding Refrigerator- RF170BRPX6 N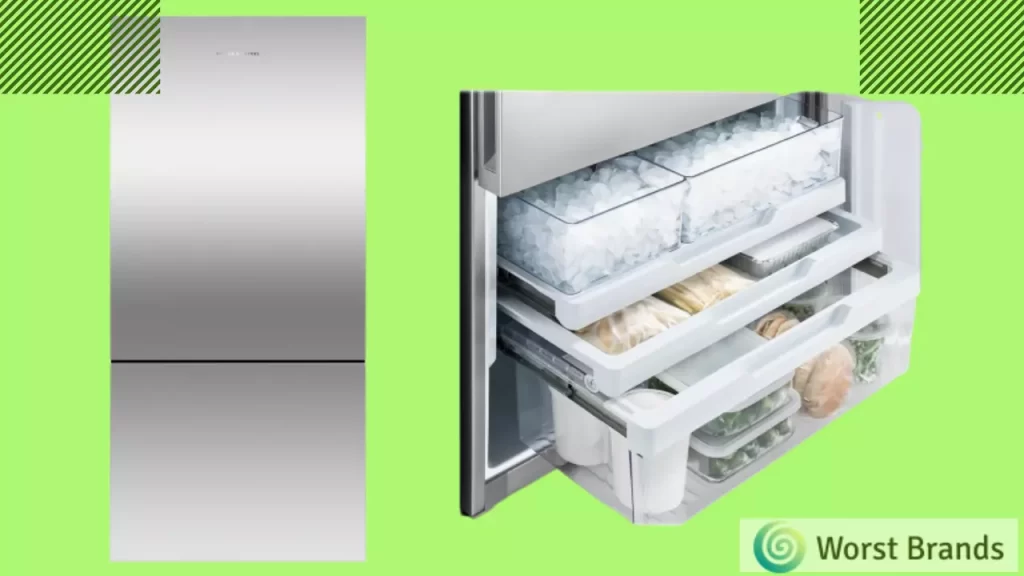 Specifications:
Active smart technology
Inverter controlled compressor
Modern and classic design
Assistive rear rollers
Smart touch control panel
This fridge is known because of its solid stainless steel construction and the ultra-flat seamless door that will fit into your kitchen wall and even out the difference.
Its clever energy feature is best for families who take care of their food by auto-freezing and defrosting edibles.
It comes with an active smart technology that lets you see how much energy it uses and when.
It also has an inverter-controlled compressor that maintains an even temperature across the entire compartment, so you don't have to worry about hot or cold spots.
This refrigerator also comes with a modern and classic design that will fit perfectly in any kitchen.
Its sleek black front and stainless steel door panels give it a modern look that won't clash with your other appliances.
Its assistive rear rollers mean that it's easier to move around, and the smart touch control panel on top allows you to operate it easily.
This fridge is also easy to clean, thanks to its easy-to-access shelves. You can easily wash off the interior using a sponge and a bit of soap, and just wipe off any spills from the outside using a damp cloth.
It's perfect for families as it keeps food fresh for a long time.
3. Professional Refrigerator Freezer- RF170WRKUX6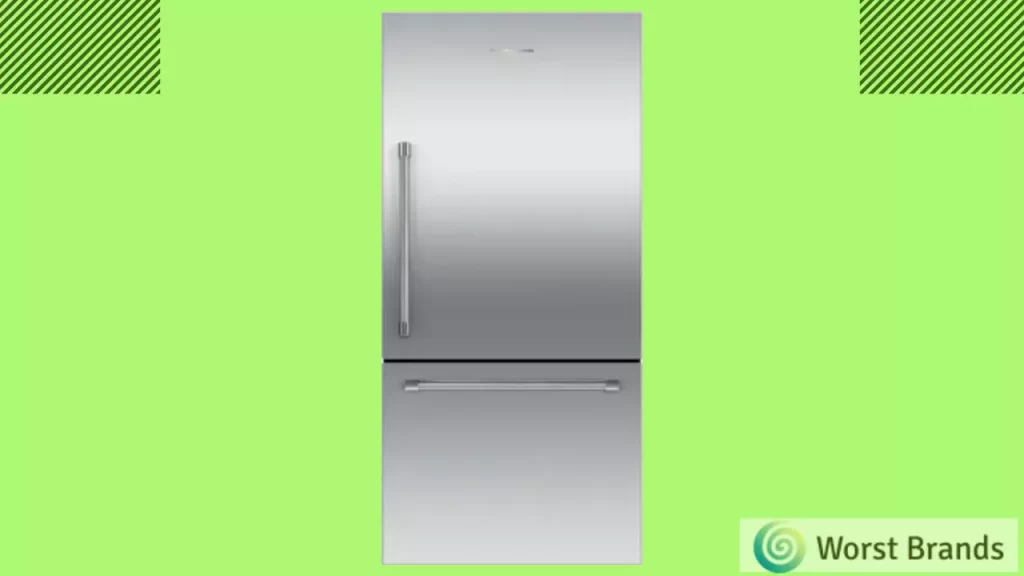 Specifications:
Anti-fingerprint coating
Automatic ice maker
Fruit and vegetable bins
Door alarms
Energy star qualified
If you are looking for a spacious fridge that is durable and stylish, it is the best pick for you.
The high-quality ice maker and through-the-door dispenser make it more likable by the users.
You will like it because the top-quality bottom freezer has better and more organized storage segments.
The refrigerator is equipped with an automatic ice maker that creates ice automatically, so you don't have to worry about running out of ice.
You can also manually create ice by pressing a button on the door.
You can store your favorite snacks and drinks in the refrigerator and freezer compartments, and the fruit and vegetable bins help keep your fruits and veggies fresh.
These bins slide into the refrigerator and freezer compartments easily, and the door alarms will notify you if they're opened or closed.
This refrigerator is Energy Star qualified, so it's eco-friendly. It's also a smart appliance, which means it has Wi-Fi built-in, and it automatically adjusts its internal temperature based on your settings.
This allows it to run more efficiently and save you money on your energy bills.
So if you're looking for a fridge that will make sure you have plenty of food available and keep your fruits and veggies fresh, then check out the GE refrigerator.
You'll be impressed by its stylish design, and it'll also keep you organized too.
What is Fisher & Paykel's Sustainability Approach?
As the slogan of this company, "For the Respect of Food," presents a variable temperature range for each type of fridge's compartment.
Fisher & Paykel believes that a suitable temperature range retains the food for the longer term. The range lies in freeze -7°F to 7°F, soft freeze from 14°F to 18°F, and deep freeze are fixed at -13°F.
This feature will keep the food fresh and result in less wastage of food.
This company plays its role in maintaining a sustainable environment to better contribute to food preservation.
How Are Fisher & Paykel Refrigerators More Efficient Energy Star Certified From Other Brands?
Like L.G., Samsung, and other leading brands, it is also an energy-star certified brand.
But it saves energy more efficiently and plays its role in a sustainable environment by protecting the food and ensuring less wastage; thus, it is Energy Star (r)-qualified.
Conclusion: Fisher & Paykel Refrigerator Reviews
Yes. Fisher & Paykel refrigerators are for everyone because of their absolute personalized designs and quality.
You will find a good warranty offer along with responsive customer service.
Although these refrigerators have some drawbacks, no perfect formula has been discovered yet. So you can choose the best one for you.
Related:
Midea Refrigerator Review
KitchenAid Refrigerator Reviews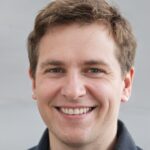 Steven Settles is a professional content writer with over 7 years of experience in writing for different niches, including brand reviews, technology, fitness, and more.
Currently, he is working as a content writer for WorstBrands, where he provides insightful reviews of different products, including home appliances, outdoor gear, fashion, and kitchen products. In his free time, Steven enjoys traveling and exploring new places.