Davanti tyres have a British ethnicity, a subsidiary of the brand Oak tyres.
The Oak tyres also hold several other brands, such as Evergreen and Landsail. Moreover, Oak tyres started manufacturing Davanti tyres in 2015.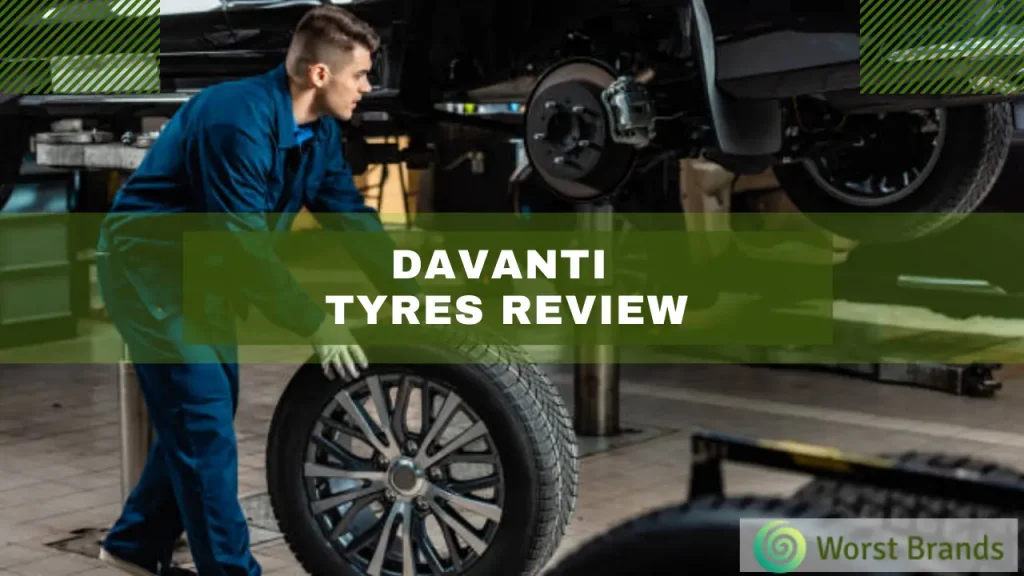 The Davanti tyres gained popularity and fame among enthusiast drivers because of consistently showcasing quality, durability, and efficiency. Furthermore, the tyres are analyzed by professional engineers.
These tyres aren't comparable to premium brands like Michelin,Bridgestone, or Goodyear, or Cooper tires. Yet, these offer great value for money.
I couldn't find any tread wear warranty either on their website or in any review, which is a shame from a famous tyre brand.
This article will give a comprehensive Davanti tyres review so you can buy the best product available.
Who Makes Davanti Tyres?
As I have mentioned, Davanti tyres are manufactured and traded by Oak Tyres.
Moreover, the brand supplies a range of tyres, including premium to mid-range. Also, all tyres are available for winter, summer, and all-season conditions.
Furthermore, Davanti has also started selling tyres in the US. The tyres are manufactured with top-tier materials to ensure quality, efficiency, and performance on every terrain. 
Davanti Tyres Warranty
The manufacturers provide no specific treadwear warranty. Although, it is mentioned on their websites that every set is tested for 20,000 KM.
Why should you choose Davanti tyres?
There are several reasons for choosing Davanti tyres; let's hear them.
Quality
The quality of the tyres is excellent. These tyres are manufactured with high-quality materials, which boost overall performance.
Moreover, the tyres have an exquisite tread pattern design to provide good traction in all conditions, such as dry, wet, and snow. 
I admire the braking in dry conditions and grip on the wet pavements.
I did hesitate to purchase these tyres with no treadwear warranty, yet they have superb quality on different terrains.
Handling
The handling is pretty comfortable, too. You can easily drive at high speeds with no clumsiness.
Furthermore, the tyres have shoulders, tread blocks, sipes, and sidewalls for a comfortable ride on every terrain.
Also, the grooves play their role perfectly by evacuating water and reducing the risk of aquaplaning.
You won't have to worry about snow conditions as the tyres are also applicable to create traction on snow and ice, which is a plus point from a budget tyre.
Testing Disciplines
I was astounded by their websites that over 40 testing disciplines are performed on these tyres,
These tests include ice handling, wet tractions, off-road performance, dry/wet, mileage, braking, gripping, etc.
Also, there are tested in several locations such as Spain, Finland, the UK, and Portugal.
Wide range of Products
As I have mentioned above, they have all sets of tyres available under their umbrella.
There are all-season, off-road, and winter tyres, which professional engineers and staff test to ensure safety and quality for their consumers.
Partnerships
We hadn't tried testing British brands until I saw that Davanti has camaraderie with a famous football club named Everton FC, as I'm a big fan of football.
The partnership helped them gain brand awareness on social media and publicly. In this way, they have skyrocketed their tyre brand globally and locally.
There are other brands, such as Wigan Warriors, HOY, etc. 
How Have We Tested Davanti Tyres?
As a team of integrity, we have tested Davanti Tyres based on standard parameters such as quality, durability, efficiency, and performance on different terrains.
You would find different reviews promoting the positive sides of a product. That's not the case with our team; we critically analyze tyres and give our honest reviews.
Let's check out our reviews on Davanti tyres.
Top Davanti Tyres Review
Enough of the chitchat now; let's dive into our top picks for Davanti Tyres Review.
1. Davanti DX640: Affordable Summer Tyre
The Davanti DX640 is a high-performance summer tyre suitable for SUVs and passenger vehicles.
The tyres have impressive dry and wet road performance, available in 17, 18, 19, 20, 21, and 22-inches diameter sizes.
Moreover, the tyres provide good value in a much more affordable way. The tyre has radial construction, which means they are pretty durable.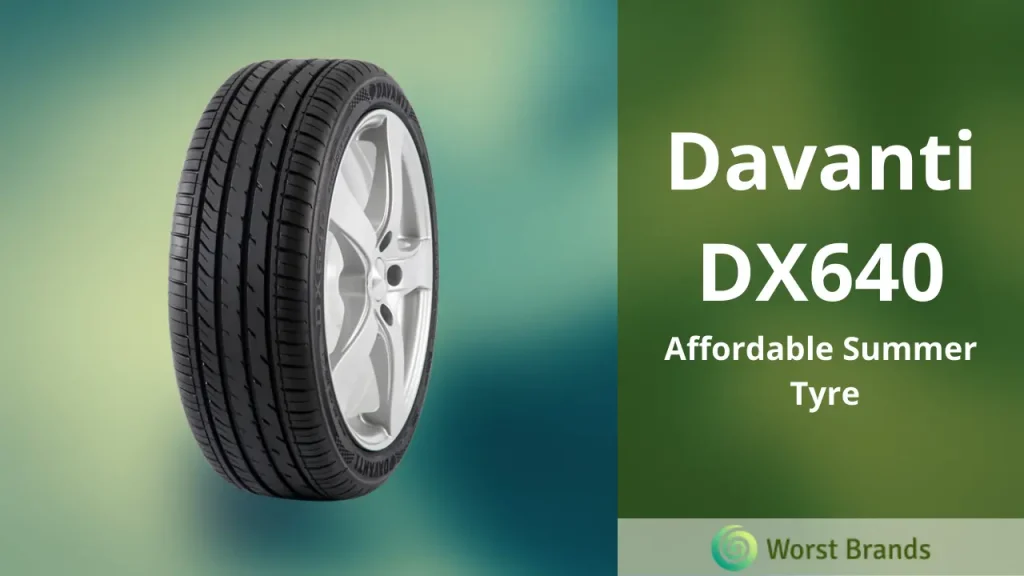 Dry Road Performance
As I have mentioned, the tyres perform well on dry pavements; these are specially designed summer tyres.
I have driven over 100 miles with these tyres, which were phenomenal in sunny, dry conditions.
I had Continental tires on my wheels, although they were too noisy. In contrast, the Davanti DX640 is pretty quiet at high speeds.
Moreover, the innovative tread design with center ribs and grooves provides a comfortable driving experience.
Wet Road Performance
The tread pattern has 4-circumferential grooves, which evacuate the water swiftly and resist hydroplaning.
They are infused with advanced silica compounds to provide optimum handling performance in wet conditions. I would rate 8 out of 10 for wet pavements.
Also, the tyres are fuel-efficient. With Continental tyres, I was roughly getting 29 to 30 miles with 1 gallon, but with DX640, it's almost 36-37 miles.
Snow Road Performance
As we've mentioned above, the tyres are specifically designed for dry conditions, so of course, I didn't jeopardize these tyres in snow conditions.
What we liked:
Good dry and wet performance.
Excellent gripping on corners.
Resist hydroplaning.
Fuel efficient.
What we don't like:
There is no treadwear warranty. 
Not good in snow.
Not high-quality tread compound.
Verdict
Overall, the tyres were great. They have excellent dry and wet performance but may lose tread after a long drive.
Moreover, they are affordable as compared to other premium brands.
In addition, the grooves and blocks perform well on wet pavements by extracting the water away and resisting hydroplaning.
2. Davanti Protoura Sports: Top Performance Tyre
The Davanti Protoura is a popular tyre suitable for performance, SUV, and passenger vehicles.
The tyre has seamless sidewalls and elements which look aesthetic. The tyre performs well in dry and wet conditions. These are available in 17 – 22 inches diameter sizes.
The tyres are manufactured with advanced rubber compounds for better durability and performance on different terrains. You get much better tyre quality in a wallet-friendly tyre.
Dry Road Performance
The dry road performance is superb, and the 3D internal blocking maintains good traction with the road surface.
I abet the overall tread design, which provided me with a comfortable and noiseless ride in dry conditions.
Our team tested these tyres for approximately 100 miles and got desirable results.
However, during the last miles, the tyres would start to emit loud noise at high speed, which is a negative point for a top-tier tyre.
Wet Road Performance
The wet road performance is also satisfactory. The four circumferential grooves paired with ribbed edges channel water away and reduce the risk of aquaplaning.
The tyre also has good braking performance on wet pavements.
Snow Road Performance
However, after reading some reviews on the internet, I couldn't have a chance to test these in snow conditions. So, I won't recommend this for ice or snow either.
Things we liked:
Excellent dry and wet road performance.
Good traction on roads.
I liked the overall tread pattern.
Things we don't like:
They are not recommended for snow.
Verdict
One thing I liked about this tyre is that they are comfortable in dry conditions because of its exquisite tread pattern.
For sporty vehicles, they are phenomenal. The tread pattern is engineered perfectly with an advanced rubber compound.
However, we aren't recommending these tyres for snow. They are affordable and will suit your passenger and SUV.
3. Davanti Wintoura: Top-Class Winter Tyre
Davanti Wintoura is the top winter tyre available on our list.
Its exceptional tread pattern provides quieter and improved handling performance in wet and winter conditions. The tyre is available in 14, 15, 16, 17, and 19-inches diameter sizes. 
These are specifically designed for passengers and SUVs; however, other models like Wintoura Van, Wintoura Plus, etc.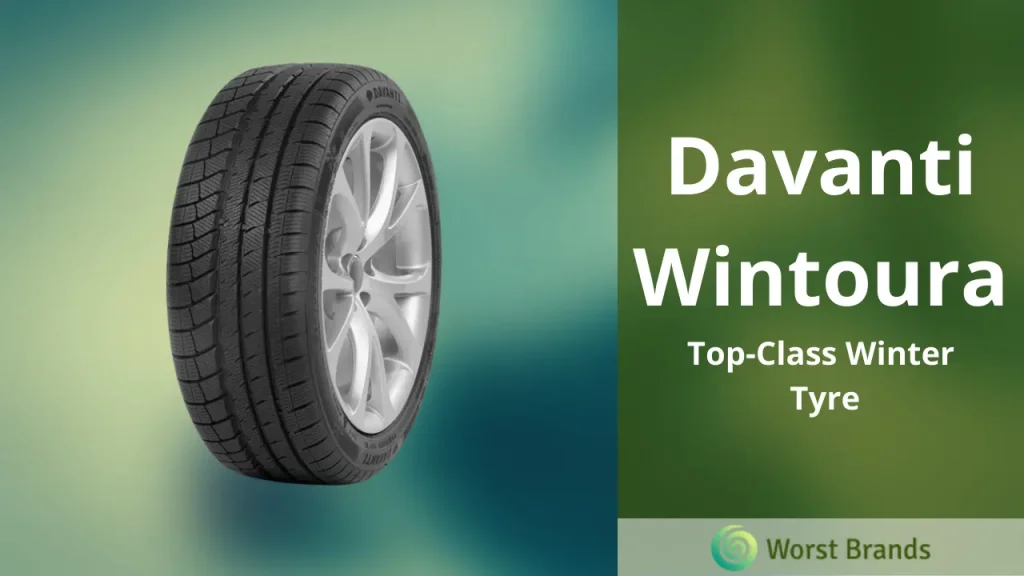 Dry Road Performance
It's preferable not to test the winter tyres in dry conditions. Yet, I did give them a try on dry highway roads.
The handling and gripping on the dry road were terrible; I would say there was no traction, which was expected.
Moreover, the tyres are also noisy, so I do not recommend them for dry conditions.
Wet Road Performance
The water evacuation is excellent; they withstand hydroplaning thanks to the grooves and directional pattern. The set is budget-friendly and is tested under highly qualified engineers.
Snow Road Performance
The snow performance is excellent. The tyres provide a smooth and comfortable ride on snow and ice traction.
I usually prefer Davanti Wintoura in the snowing conditions for my passenger car, so there can be an assurance of safety and stability on snow pavements.
If you live in a cold area, Davanti Wintoura is an ideal choice for winters in a much more affordable way.
Things we liked:
Budget-friendly tyre.
Good snow grip.
Impressive performance on ice pavements.
Things we didn't like:
Bad dry road performance.
Too noisy at high speeds.
Verdict
The tyres have excellent performance on ice and snow pavements, although they are terrible in dry conditions. They evacuate snow pretty well and also resist aquaplaning.
Moreover, they are annoying at high speeds; when you push them hard, they are too annoying to handle.
Pros and cons Davanti Tyres
Pros
Affordable tyres.
Good dry and wet performance.
Excellent corning performance.
Wide variety of tires.
Resist hydroplaning.
Cons
The company provides no treadwear warranty.
Below-average snow performance.
Are Davanti Tyres Good?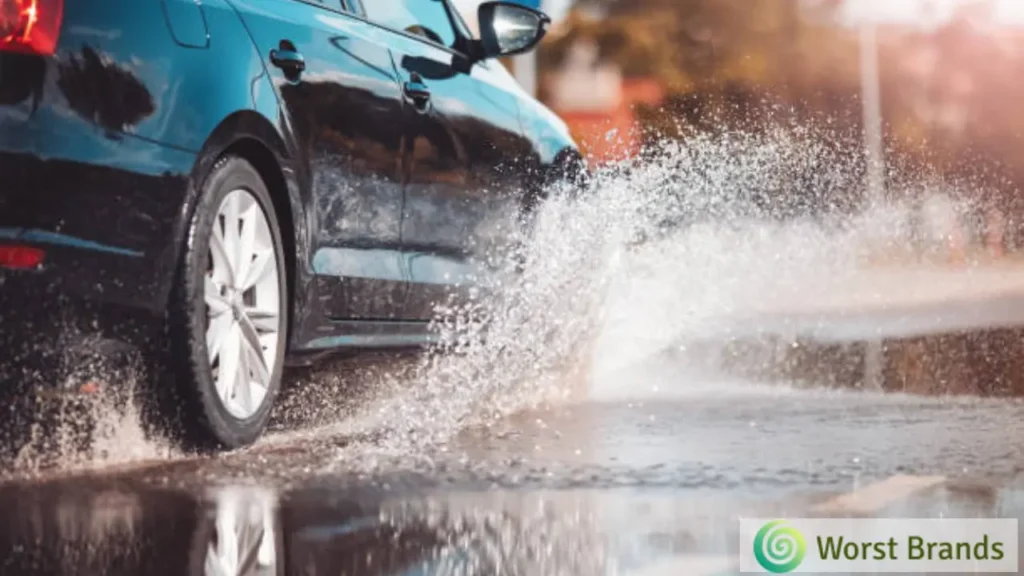 The Davanti Tyres is a good choice if you are tight on budget. They have tyres available in mid-range to premium ones.
Moreover, Davanti has partnerships with popular brands such as Evergreen and HOY.
Furthermore, the tyres have deficiencies like low-snow traction found in some of the models, yet they provide good value.
They have good treadwear, grooves, blocks, and infused advanced silica compounds, which help cars gain momentum in dry, wet, and snow conditions.
There is a wide range of tyre models available in different sizes to choose the best one for your car wheels.
In addition, Davanti Tyres is good with adequate performance on different terrains and conditions, providing you with the comfort you need.
Conclusion
In a nutshell, Davanti tyres have excellent performance in dry and wet conditions.
Some models might not be suitable for winter conditions, so consider selecting the winter tyres from Davanti for the best outcome in winter. 
Nevertheless, the tyres' exquisite tread pattern provides excellent traction in rough, dry conditions.
Also, the grooves and tread blocks are vital in channeling the water away and reducing the risk of hydroplaning.
If you want a top-notch summer tyre, opt for Davanti DX640, which is excellent for dry and wet conditions.
Furthermore, we mentioned Protoura Sports from Davanti, a great tyre for dry/wet pavements that easily resist aquaplaning.
And at last, there was Davanti Wintoura, the best winter tyre available on our list. Wintoura is an ideal tyre for winter conditions but not suitable for dry conditions.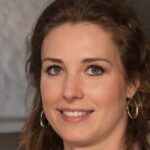 Crystal Hafley is a dedicated writer and content creator for WorstBrands, where she specializes in writing insightful reviews about kitchen appliances and fashion products.
With her expertise, Crystal provides readers with accurate and reliable information to help them make informed decisions about the brands and products they use every day. When she's not researching or writing, Crystal enjoys cooking and exploring the latest fashion trends.