Like L.G. and Samsung, Bosch is a mature company that has made its name because of its durable high-end designs.
But, when you will search for your new refrigerator, you might have seen this brand in the top names, but you get confused because of the negative comments.
Read these Bosch refrigerator reviews to know the wise purchases from this unbiased, detailed buying guide.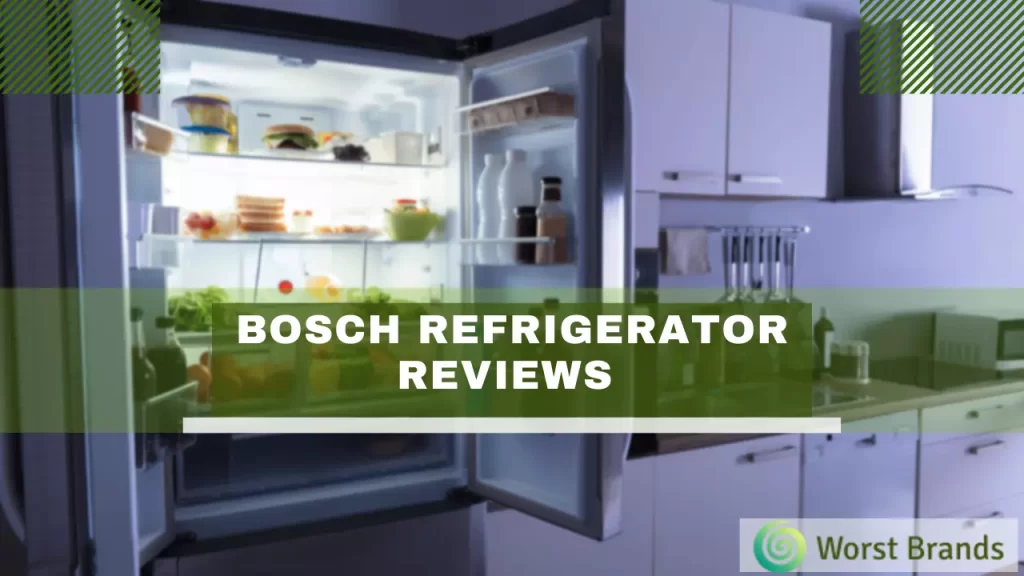 Related: List of Bad Refrigerator Brands to Avoid
Overview of Bosh Refrigerators – Our Views After Testing
Bosch is known for its robust and aesthetically appealing designs having hidden dispensers that uplift the design. The hidden water dispenser operates from single-hand and double-hand as well.
Its multi-design option with easy-to-adjust half-width shelves makes the users more adorable and lovable.
While some models also have unique designs with or without Thermador handles, enhancing their elegance and beauty.
However, some users might find the door's rubber not durable in some models, affecting its freezing efficacy. Also, its third-party manufacturing appliances are less durable compared to its self-production.
Bosch Refrigerator Series for You – Know for the Best Purchase:
When you look for the best Bosch refrigerator, you will see its wide range of different styles in each series.
To find the best version for yourself, you can take assistance from its fridge-finding tool.
However, to wrap the whole summary for this series, we have highlighted each series with its distinctive features.
1. Counter-Depth Refrigerator | The 800 Series
Types: Quad door, French-styles, and Pro-style refrigerators.
Features:
72 inches fridges
Dual-compressors
Stainless steel design
Cool crisp drawers
Different handle styles
2. Freestanding Refrigerators | The 500 Series
The Bosch 500 Series fridge is sleek, innovative, and powerful. Its counter-depth saves space but sacrifices shelf room. Overall, a great choice.
Types: French-door style
Features:
70 inches fridges
Stainless steel or black
Budget-friendly pick
3. Built-in Refrigerators | The Benchmark Series
Types: French-door, bottom-freezer, and column refrigerators
Features:
84 inches tall
Thermador refrigerator's style fridges
Ranges from $5000 to$6000+
4. Urban Refrigerators | The Premium Series
Types: Built-in and counter-depth styles.
Features:
Panel ready refrigerators.
70, 73, and 79 inches tall
Most 800 series refrigerator
5. Traditional Refrigerators | The Vintage Series
Type: Side-by-side and French-door
Features:
Involves third party manufacturer
Through the door icemaker
Specs of Bosch Refrigerators – Read Why It Is Worth Buying?
Bosch is an amazing appliance company that offers stunning refrigerator pieces that vary in their design, features, and compatibility with different storage capacities.
It is difficult to explain the never-ending features of all the distinctive models, but we have highlighted all the common yet main working features that will help you know about this outstanding brand.
1. Farm-fresh System®:
This unique system introduced by Bosch will keep the edibles fresh and crisp three times longer than the average refrigerator.
It works by combining 4 different technologies that simultaneously process its accurate functioning.
2. Patented Ice System:
Some Bosch models can make up to 40 glasses of filtered ice per 24 hours (considering 8 oz. glass).
Also, the ice can be of cubes or crushed depending upon the different fridge styles and your personal choice. Almost every counter-depth refrigerator facilitates this feature.
3. Bosch Water Filter Replacement Cartridge:
Along with an efficient cooling system, it has also properly managed its filter system in advance yet is handy.
You can always change your fridge's water filter from time to time (as prescribed) from Bosch itself.
It has made the replacement method very easy with the replacement cartridge application.
4. Home Connect™ App:
The advanced series is successful because of its latest Home Connect™ feature.
It allows you to connect your refrigerator to home internet devices such as Google and Alexa. This way, you can control your fridge activities with a single tap.
5. Super Cool and Super Freeze:
You can confidently set your Bosch temperature controls as it gives 1F fluctuation only.
Generally, refrigerators are believed to give fluctuations of about 3-4 degrees, so it is the most prominent yet endorsing feature of these refrigerators.
6. Dual Compressor and Evaporators:
It has an in-built that will maintain the line between two compartments and does not let the odor mix within each of them.
Moreover, the moderate humidity and temperature controls will work with the Freshfarm system to keep the freshness of the food alive for a longer period.
Customer Complaints – Why You Should Avoid It? 
As every product has a few downsides, but in this case, you will see these demerits in most of the models repeatedly.
So we have decided to discuss each of them individually. These pitfalls have been collected from users and related views to give you authentic insight.
# Defrost Sensor Is Not So Reliable:
Some customers are not happy with the defrost functionality in some models of French-door refrigerators.
Despite the classic Bosch designs, the sensor will either stop working in no time or start to work aggressively and end up being retarded.
# Spare Parts Are Not Easily Available:
We have seen some customers complaining about the shortage of spare parts for specifical refrigerators in some countries.
So we suggest you check it beforehand to avoid any unpleasant experience. You can ask the supplier or the authentic franchise in your residing country.
# Some Fridge Cooling Systems Are Too Hard to Manage:
Although Bosch fridges are known for making solid cube ice and crushed ice in some fridges.
But some counter-depth models have a default temperature setting that is not suitable for fruits and vegetables. Some users find it too warm to keep the edibles in it.
# Frail Interior Hinge of Single-Door Refrigerators:
In single-door vintage-style refrigerators, you may encounter a fragile hinge that may not work properly from the very start.
It becomes difficult to open and close the door without manually adjusting it. Doing it, again and again, will affect the fridge's cooling efficiency, as it is not closed properly sometimes. 
Related: Bosch Refrigerator Problems
3 Best Bosch Refrigerator Reviews | Our Top Picks for You
After sorting a lot of reviews and doing 20+ hours of research to avoid misguiding you.
We have shared these 4 best Bosch refrigerators from the best of our knowledge to give you the high-quality models that suit your kitchen and work in the best possible way.
1. Best Bosch Built-In Bottom-Freezer- B30IB905SP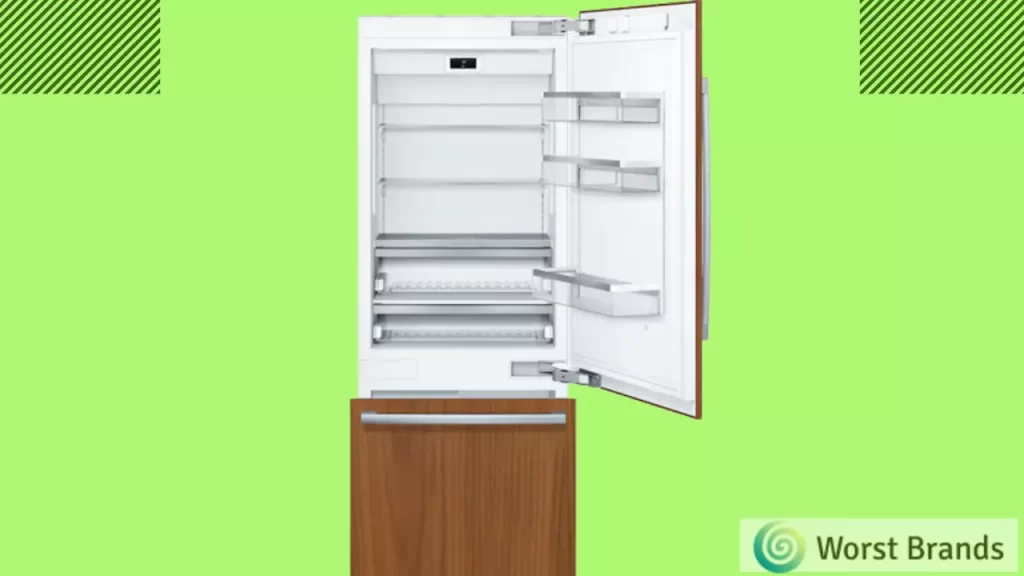 Winning Specs:
30 inches wide storage capacity
Offers absolute flexibility
Beautiful high-end in-built
Moderate operating noise
Remote monitoring and control
Right reversible door option
Highly efficient ice maker
Energy Star® has certified.
Despite its high price tag, it is one of the best-selling built-in refrigerators from Bosch. You will find many amazing yet trending features in this latest model; that is why it is labeled as the Benchmark refrigerator.
The Bosch Built-In Bottom-Freezer is one of the most popular appliances on the market today. With a 30-inch width, it offers a huge amount of storage space for all your frozen foods and drinks, and it can be installed in any corner of the house.
The built-in freezer is great for people who don't have a lot of room for an actual refrigerator. It's also very convenient since you don't need to worry about opening the door every time you want to use your fridge.
It also offers absolute flexibility, and you can move it around to wherever you want, without having to reposition your fridge or freezer.
The ice maker works well too, and it makes a consistent supply of ice. It's very quiet, with moderate operating noise. It's also Energy Star® certified, which is a big plus.
It also comes with an automatic defrost function, so it won't clog up if you forget to clean it. If you don't want the door to be right-reversible, you can get one that's reversible too.
Overall, the Bosch Built-In Bottom Freezer is a great appliance for all your frozen food needs.
Cons:
Ice makers produce more than a requirement
Inappropriate front drawers designs
2. Best Bosch French-door Refrigerator- B36CL80ENS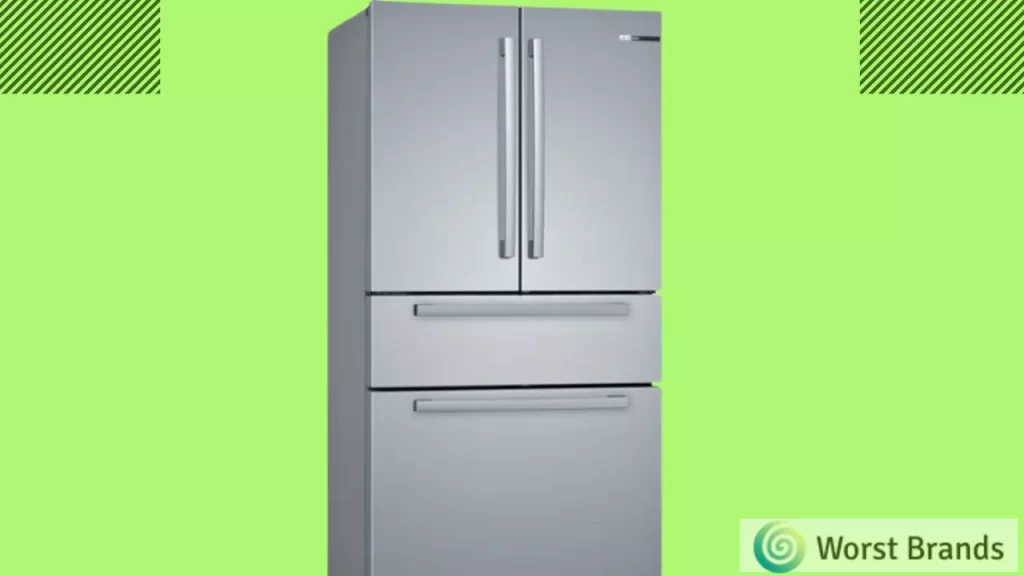 Winning Features:
Energy-Star qualified
Efficient farm-fresh cooling technology
Sustainable model
Dual evaporator system
A pro-Clarity water filter system
Vital Fresh Pro temperature control
3 roomy freezing drawers
Good quality control
I was really surprised at how much I like this fridge, and it has everything that you need and more.
It features a modern design that is simple to maintain and is made of durable materials that will last for years.
It's also Energy Star certified, which means it uses less energy than other refrigerators, and in the long term, this will save you money.
The fridge has a dual evaporator system which ensures that the cool air is circulating throughout the whole refrigerator. That's important because it helps to keep the fridge fresh and clean.
The fridge has three roomy freezing drawers and an ice maker which is quite useful when you have a lot of frozen food. It also comes with a Vital Fresh Pro water filter which will make your water cleaner and taste better.
I love the pro-Clarity water filter system too. It filters out 99.9% of impurities and chlorine from your water.
You don't have to worry about your kids drinking water that's full of chemicals anymore. It's also eco-friendly because it doesn't use any plastic or batteries.
French door refrigerator styles are available in many different options, but we have them for you. Because of its durability and high-end cooling features, it is the most likable model from this series.
Con:
3. Best Bosch Side-by-Side Refrigerator- B20CS30SNS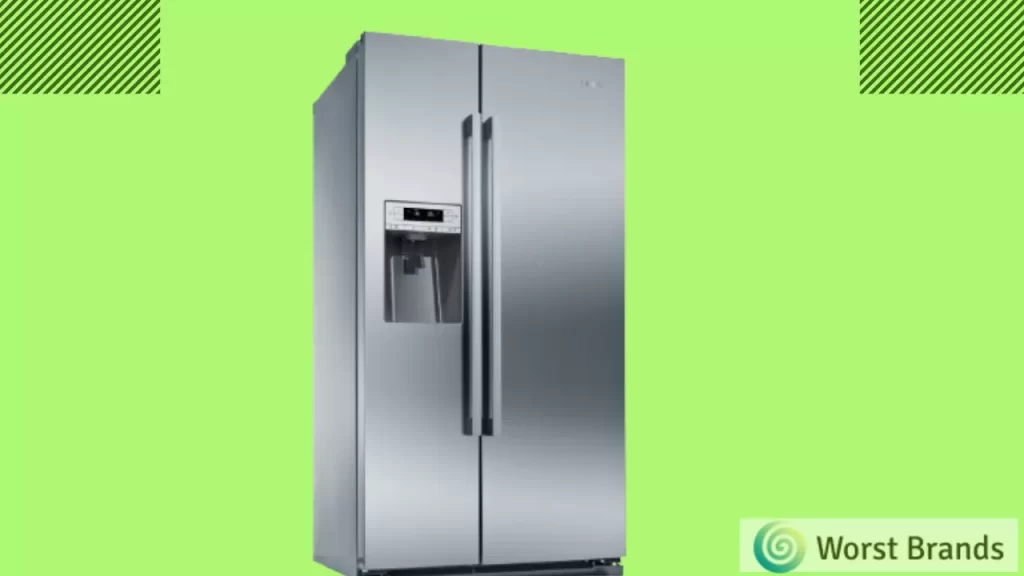 Winning Features:
Auto-ice maker
Multi-air flow
Durable dispenser
LED interior lighting
Cube and crushed ice
Durable and reliable
Energy-Star certified
Left and right door opening
The Bosch B20CS30SNS has an auto-ice maker, which means that you can just fill up a water container on the door, and the ice maker will automatically make ice.
You will also get multi-air flow, so you'll never have to worry about it freezing up again. This is a great feature, as it's easy to keep your food cold and your drinks chilled.
The dispenser has a durable design, so it won't crack, break, or become clogged with ice. It's also energy-star certified, so it's going to use less power than a regular refrigerator.
It also has LED interior lighting, which helps you see what you're putting in the refrigerator at night, and you can easily adjust the lighting to suit your mood.
The B20CS30SNS also comes with a cube and crushed ice, so you can keep your food fresh longer by having a supply of ice. It's also a good option if you want a refrigerator that will endure for a long time.
This is the fridge for you if you want a high-performance, long-lasting refrigerator. It's not only reliable and durable, but it's also affordable too.
It is the refrigerator that offers maximum capacity within an affordable range. Fruits and vegetables stay fresh three times longer in the finest design than in a standard refrigerator.
You will never regret having this beautiful piece in your kitchen.
Cons:
Loud ice maker
Inappropriate temperature recommendation
Do You Know About the Bosch Fridge Finder Tool?
Bosch is all there for making your life better and easy with its fridge-finding tool. This tool allows you to choose the most suitable fridge that suits your kitchen aesthetics and the best accommodator fridge for you.
This tool gives you options to choose from that start from basic style, i.e., built-in to freestanding mode, and end up with different features such as size, color, and price.
Well…. Don't Get Confused From the Mixed Opinions – Here's How
Bosch and Thermador share the same parent company and are known for their super durable quality and stylish designs.
Bosch uses third-party spare parts for most of its appliances; that's why some refrigerators have bad reviews. But with time, Bosch has worked hard on it and has come up with its inventory.
Especially in the case of refrigerators, it has launched its series without involving any third part means. So gradually, we have seen more positive outcomes with fewer negative reviews.
So, we suggest going for its latest series to get the best possible designs with minimum drawbacks.
Also Read:
Beko Refrigerator Reviews
Panasonic Refrigerator Reviews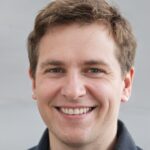 Steven Settles is a professional content writer with over 7 years of experience in writing for different niches, including brand reviews, technology, fitness, and more.
Currently, he is working as a content writer for WorstBrands, where he provides insightful reviews of different products, including home appliances, outdoor gear, fashion, and kitchen products. In his free time, Steven enjoys traveling and exploring new places.