Reliability does not assure durability every time, especially in this brand. Well, you must have heard the name Panasonic since your childhood.
Some vintage yet classic specs make this company run in the race with other high-end brands. But it could not last long, especially in the case of their refrigerators.
So, if you want to know the pros and cons, read this buying guide. We have enlightened all the positives and negatives to cover all the Panasonic refrigerator reviews from different aspects.
Panasonic Refrigerators offer classic designs and unique cooling technologies. While they have efficient features like the inverter compressor and nanoeX technology, some users report durability concerns and unsatisfactory customer service.
Related: Worst Refrigerators 2023
Overview of Panasonic Refrigerators
Panasonic is one of the brands known to everyone from one generation to another.
This company has maintained its quality and reliability, a reputation like that of Midea's refrigerators.
So, they are on the list of competitive brands, even though it does not offer the latest features such as Wi-Fi through the door dispenser.
But the high load-resistant bearing rail system combined with quick mode compensates for it all.
Moreover, the dual crisp drawers and wide food storage drawers make food items easy to access and retain fresher with their latest yet unique cooling technology.
The tempered glass shelves and spacious chiller box make both compartments stylish and roomy.
Speaking of compartments, GE refrigerators and Samsung fridges are also known for their roomy designs.
Also, the external touch panel in multi-door and double-door models is very likable.
Lastly, the 10-year longer warranty of the compressor wraps this cool deal. But their limited design options are another point to consider while buying.
Panasonic Refrigerator's Style:
You will see distinctive designs and types of refrigerators that are unique in their way and offer different cooling styles.
It does not offer French-door styles- one of the user's favorites; instead, it offers a more roomy and classic multi-door style.
The 5 different refrigerator designs are:
Side-by-side refrigerators
Top-freezer fridges
Multi-door refrigerators
Chest freezers
Commercial freezers
Compelling Features of Panasonic Refrigerators
Panasonic is a reliable and efficient company that has made its mark because of these few spectacular features.
Although these features are not as up to the mark as other high-end brands do, they perform equally well in cooling and maintaining freshness.
1. Efficient Inverter Compressor:
Panasonic is not energy-star certified, but it uses a compressor that works on the inverter technology that uses less electricity and makes it an energy-efficient gadget.
Also, the cooling technology will automatically switch its modes according to the requirement, saving energy and consuming less electricity.
2. Moisture Control Filter:
Each compartment contains certified in-built filters containing silver (Ag) in it. This chemical compound will keep the environment germs-free. The company claims to keep the bacterial and mold growth ceased up to 99.9%.
Moreover, the active enzyme will ensure an odorless environment and prevent the two compartments' odor from mixing. I.e., Fridge and freezer.
3. Movable Twisted Ice Tray:
The cooling and super freeze technology will take care of the quickly made ice within 80 minutes, and the solid cubes are likable by the users.
The twisted ice tray is easy to deal with, thus enhancing the user's compliance.
4. Prime Fresh Freezing Technology:
This technology keeps the food soft yet cold enough to maintain its nutrients longer without dealing with the stress of freezing or defrosting the edibles.
It maintains this suitable temperature by freezing it at -3C.
5. Nanoe Technology:
Panasonic uses a unique technology in multi-door refrigerators that use atomized water particles that are electrically charged.
It will keep the internal environment free from microbial growth while the low temperature maintains the freshness.
6. Econavi Technology:
Panasonic uses the 5 Eco sensors in multi-door styles that will automatically adapt to the required temperature as per demand.
So, it lessens the manual burden and saves electricity, making it a more vigilant choice.
7. Quick Mode:
It keeps the food soft and frozen instantly. It will prevent oxidation of the nutrient and maintain the freshness for a longer span.
You can see the current state of the stored food from the visible LED light that changes its color, indicating three states:;
White: Chilled
Blue: -3 indicates the prime fresh freezing quick mode.
Light Blue: -3 prime fresh freeze technology.
Is There Any Downside of Panasonic Refrigerators? – Some Prominent Pitfalls
Despite Panasonic's not advanced technology, there are also some other pitfalls that users did not like about these refrigerators.
So we were hoping you could look at these drawbacks before buying to make an unbiased decision for yourself.
# Refrigerator Does Not Last Longer:
Most of the users complain that despite a 10-year warranty, most refrigerators do not work properly after 2-3 years.
The problematic area differs from model to model, but the complaint is constant in most reviews.
# Weak Compressor Performance:
The inverter compressor might work efficiently, but it is not as durable as the company claims to be, especially in double-door refrigerators. It is the most commonly observed complaint.
# Unsatisfactory Customer Service:
Lastly, the users mostly get annoyed because of their ignorance of responding to their queries and complaints. However, this makes the company's ethical position very low.
Best Panasonic Refrigerators for You | Our 3 Picks
The durable yet basic refrigerators come in different designs with many options in colors and styles.
You will see many opinions on these fridges, but we have chosen the best out of them. All of these 3 designs are worth the money.
1. Best Side-by-Side Panasonic Refrigerator-NR-BS733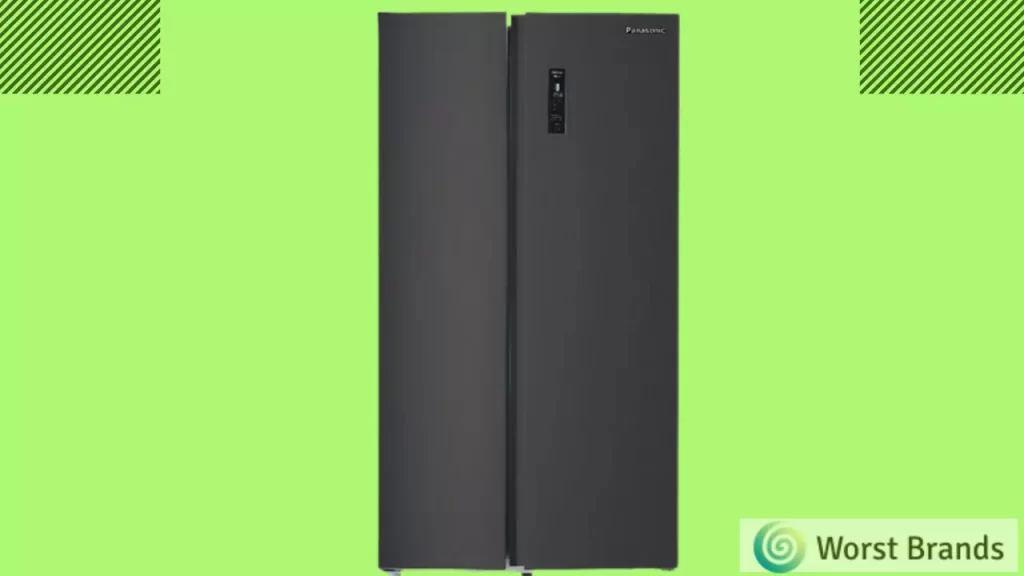 Winning Specs:
Stylish premium design
559L total storage volume
Reliable dual crispers
Robust inverter technology
External touch control panel
10 years compressor warranty
Compact chiller box
Powerful cooling to maintain the freshness
We love the look and functionality of this fridge, but it also has a lot of useful features that we don't normally find in a refrigerator.
It's got a compact chiller box that can be placed anywhere, and it comes with a 10-year compressor warranty.
It's also got a dual crisper system that keeps the contents at the right temperature and a touch control panel that makes it easy to select what you want to keep chilled or frozen.
This side-by-side refrigerator is pretty efficient, and you'll save a lot on electricity because of its compact size. It's also got a sturdy build quality that will stand the test of time.
The touch control panel is pretty easy to use, and you can even adjust the temperature from anywhere in the house.
We like the premium design of this refrigerator, and we are sure it's going to last you for many years.
2. Best Multi-door Panasonic Refrigerator- NR-F681GT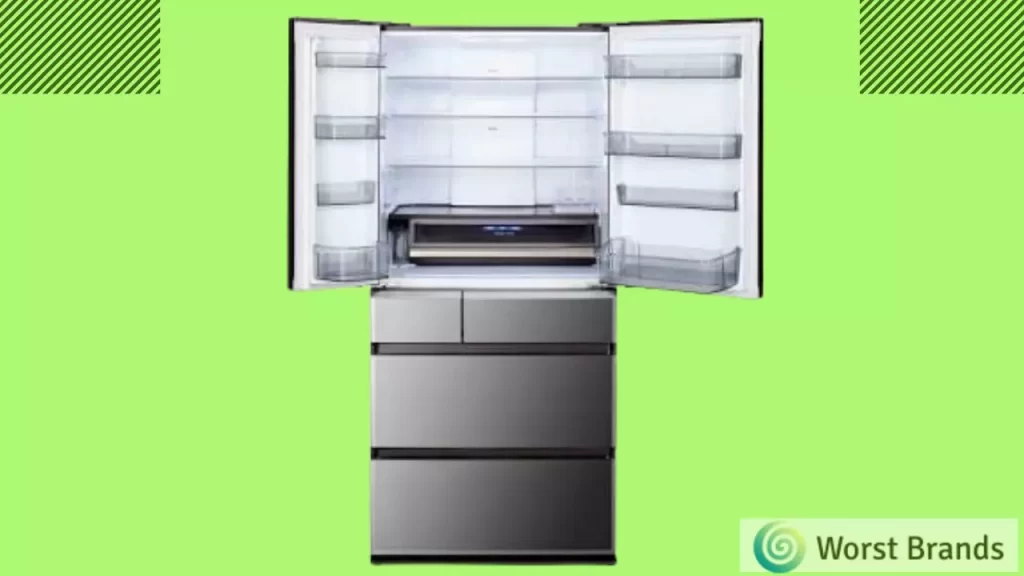 Winning Specs:
Superior bevel-cut design
Sheen classic outlook
Prime fresh freezing technology
Interior LED lighting
Fully extended drawers for better storage
Moisture control filter operated
Kills 99% of bacteria by Nanoe technology
Quick ice-making mode
This refrigerator has a sleek design and a gorgeous sheen finish, and it also has some great features that make it stand out from other fridges.
It's got an extended door for easy access to the inside, so you can easily reach the interior shelves.
It also has a quick ice-making mode, so you don't have to wait for the ice maker to fill up.
Inside the fridge, it has a moisture control filter, which helps eliminate bacteria formation. This helps to keep food safe from getting spoiled.
It's also got Nanoe technology, which kills 99% of bacteria within the refrigerator. This technology is the best and safest way to kill bacteria and is used by all major manufacturers.
The interior lighting allows you to see what you're doing in the fridge. It also has LED lighting so you can see what you're doing even in the dark.
Overall, this refrigerator is a great option if you're looking for a stylish fridge with some useful features.
We've tested other fridges that have had similar features, but none of them had all of these features, so if you're looking for a fridge that has all of these features, then this is definitely a good option.
3. Best Top-Freezer Panasonic Refrigerator-NR-BZ600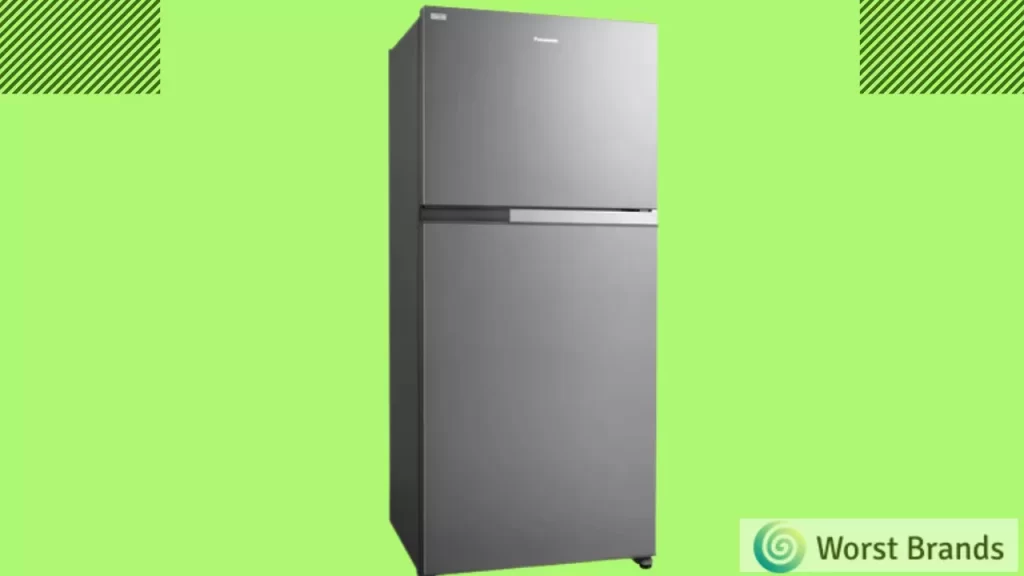 Winning Specs:
610 L total storage capacity
Double-layer vegetable case
Well-managed humidity control
Extra cool zone
Keeps the veggies and fruit fresh
Enzyme-operated cleaning filters
Robust odor repellants
Intelligent energy-saving design
This model is a good pick for people looking for a quality refrigerator at an affordable price.
It offers 605 liters of total storage capacity, which is more than most other models in this range.
It also comes with double-layer vegetable cases, which are designed to keep vegetables and fruits fresh for longer.
This model also includes a well-managed humidity control system and an extra cool zone that keeps the temperature down below 41°F.
It has an enzyme-operated cleaning filter that can effectively remove odor-causing bacteria and germs from the air, and it has robust odor repellants to keep the refrigerator smelling fresh.
This model has an intelligent energy-saving design that automatically switches to energy-saving mode when you open the door and closes the door when you turn off the power.
It's perfect for those who need a refrigerator that's quiet and energy-efficient.
So, if you're looking for a high-quality refrigerator that won't break the bank, then buy the NR-BZ3.
So, Should You Buy It or Not?
Although Panasonic is one of the mature brands, its durability is somewhat questionable.
So we suggest investing a little more than there are many other better options available out there in the market.
But if you want a simple basic cooling unit, you can have its top-freezer range, which is the most reliable of all.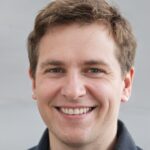 Steven Settles is a professional content writer with over 7 years of experience in writing for different niches, including brand reviews, technology, fitness, and more.
Currently, he is working as a content writer for WorstBrands, where he provides insightful reviews of different products, including home appliances, outdoor gear, fashion, and kitchen products. In his free time, Steven enjoys traveling and exploring new places.