GE is one of the top-rated appliance manufacturing companies that has been serving for many years. It is the third-best ranked company for a refrigerator with supreme quality and performance. You will find a lot of features with their amazing functions.
To know in-detail dive into this unbiased buying guide, you will find honest GE refrigerator reviews to make the right decision.
GE Refrigerator Reviews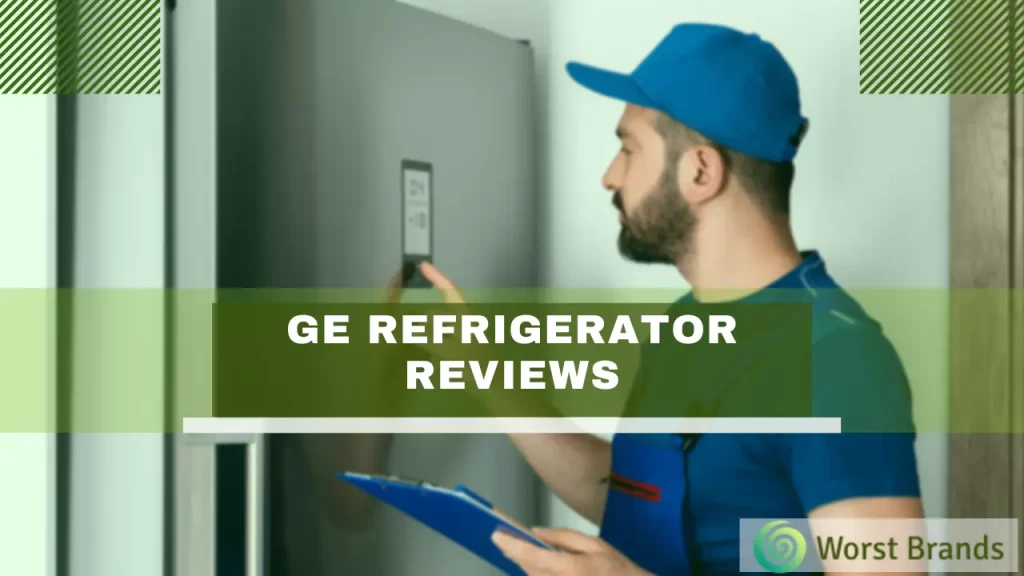 Related: Refrigerator Brands to Avoid 2022
Overall Performance of GE Refrigerators:
GE refrigerators are the pinnacle of class, beauty, and technology. This company knows best how to bring innovation. Their secret recipe for this uniqueness is efficiently combining technology with appliances with a modern touch. But every beauty has its cost. So it does.
Most of these refrigerators have smart features ensuring absolute feasible access. The HQ app powers these features. So you can easily monitor them from a single touch on your smartphones. It allows you to have better control over your appliances.
You can schedule your hot water by initiating Keurig ® K-Cup® Brewing System for hot coffee.
You can also change the temperature readings for a particular compartment. Fridges with free-standing exterior or second ice maker make them more in demand and desirable for their users.
These refrigerators are giant and roomy, so they demand more space. At the same time, they make installation a little difficult.
You can enjoy these high-end models with great features but after spending a hand full of money.
Profile or Café- Which Series Is Worth It?
Like other well-known brands such as LG and Frigidaire, GE has three different refrigerators that are unique in their performance and outlook.
However, the regular series has almost similar features as any other simple refrigerator.
So, we will discuss the distinctive series of GE to give you a complete insight into their uniqueness and high-end products.
1. Profile GE Refrigerators | Classic Series
Profile refrigerator series are generally less advanced in that they do not offer as flexible a space as Café ones. But they do provide a considerable space and are good for families.
You can have smart features in it as the beauty of this series lies in its sleek designs. But they cost more than regular ones but are less pricy than the café series.
2. Café-Style GE Refrigerators | Advance Series
As the name suggests, this series has models with style features. You will observe that these models are generally larger than the other two series.
Thus they occupy more space and are usually costly. The specialty lies in its design and provision of flexible space that will leave us in awe.
GE Refrigerator Styles:
GE has been serving for more than 100+ years up till now. Their key to consistent success is to keep up with the trends and uniqueness while maintaining their top-notch quality.
Latest yet trendy French door refrigerators.
Handy and affordable- Bottom-freezer refrigerators
Naïve and smart-Top-freezer refrigerators
Wide and efficient- Side-by-side refrigerators
Top-tier Specs of GE Refrigerator:
You will see many features in GE refrigerators similar to any high-quality fridge.
But we want to highlight the distinctive specs of GE refrigerators that are different and fantastic in terms of their performance.
# Versatile Configuration:
GE offers a vast range of versatile models in each series. You can have counter-depth models and also find standard-depth fridges in their collection.
Moreover, you will find a lot of modifications in each product depending on its size, door style, and working technologies.
However, some worth-mentioning setup includes door-in-door with rotating bins, adjustable leveling system, moderate garage system, and giant storage gallons.
# Spacious Food Cabinet Drawers:
As these fridges offer a lot of space and storage capacity. Its interior is designed so that each component offers maximum adjustable options.
You will find variable cabinet drawers regulated by high technology to keep the food items fresh and edible. These are
Full-Width, Adjustable Temperature Drawer
Adjustable Humidity cabinet's drawers
Adjustable Temperature Drawer with Bin Caddy
# Portable Food Shelves:
Depending on their performance, you will find a lot of diversity in these glass shelves in each series. Some of them are
Frameless glass shelves
Spill-proof shelves
Quick space shelf
Full-width shelves
Split-adjustable shelves
# Decent Dispenser Features:
You can enjoy a hands-free water filling feature along with hot and cold water availability. Although the hot water feature is available only in luxurious models, you will find cold water and auto-filling specs in almost all smart models of GE fridges.
A child lock, door alarm, LED dispenser light, and water filter indicator light are among the dispenser's smart yet efficient features.
# Steady Temperature Management System:
GE maintains a constant temperature throughout its compartments. Also, you can adjust the temperature of some compartments according to your requirement.
But this feature is restricted to a few models. The following technologies are used for GE refrigerators to maintain a steady temperature and avoid fluctuation.
Turbo Cool and Turbo freeze are the two main features that maintain the optimal cooling and freezing required to keep the fruits and vegetables fresh. These two features help to preserve the leftovers.
Are There Any Smart Features of GE Refrigerator?
Yes, you will find 3 considerable smart features that will make your daily chores very easy. If you are a coffee person, you will appreciate these features more. However, the Wi-Fi facility is optional and can be introduced in most models. But these features are mostly found in models having a hot-water facility.
Alerts: Like door opening, filter replacements, etc.
Controls: Such as turbo cool and turbo freeze
Status update: Fresh food, ice maker empty or not.
Benefits and Drawbacks of GE Refrigerator – Tester's Reviews
Due to its never-ending series, we have been through many reviews to relieve you from such a tiring task. We have short-listed some of the positive and negative sides of refrigerators.
Benefits:
Strong and very durable fridges
Stylish, smart, and intelligent appliances
Offer plenty of space and capacity
A vast collection to choose
Variety of colors, features, and designs
Drawbacks:
Pricy
Less efficient cold water dispenser
4 Most Reliable GE Refrigerators – (Our Pick)
After sieving many reviews, we have short-listed a few top-rated models for you. All of the users were very pleased with their experiences and we hope that you will find your best cooling machine.
So, we decided to share the best one with you. Have a look!
1. GE PYE22KBLTS – French-Door Refrigerator:
Features:
Classic black robust fridge
Energy-star certified
Drop-down trays for additional storage
Turbo-setting to maintain food freshness.
Seamless counter-depth design
Smart dispenser features
Optimum capacity of 22.1 Cu. Ft.
Optional second ice maker encourages space
through-the-door dispenser facilitates hands-free auto-filling
This is a great fridge with a lot of features and room for lots of food.
The PYE22KBLTS is one of the best refrigerators from GE, and it has a sleek and modern design with stainless steel sides and a brushed aluminum trim.
It has some of the best features that a refrigerator can have, including energy-star certification, turbo-setting to maintain food freshness, seamless counter-depth design, drop-down trays for additional storage, a smart dispenser with a through-the-door dispenser for hands-free filling, and an optimum capacity of 22.1 Cu. Ft.
The only drawback of this refrigerator is that it is a little expensive. Overall, this is a great fridge that will serve you well for many years to come.
2. GE PYE22PYNFS – Bottom Freezer Refrigerator
Features:
Fingerprint resistant stainless steel model
Energy-star certified
Quick space shelf for flexible storage
Tremendous door storage
LED showcase
9.7 cu. ft. freezer capacity
Advanced filtration system
through-the-door dispenser
Auto hands-free filling
Flexible ice settings from crushed to cubes
This great freezer is energy efficient and can help you save on your energy costs!
It's equipped with LED showcase lights which are designed to be energy-efficient and last up to 50,000 hours. It also features an advanced filtration system that filters out all types of particles, bacteria, and odors from your food.
Moreover, it comes with a through-the-door dispenser, making it easy to fill your drinks and snacks without lifting the door off.
It is also equipped with an advanced filtration system that will help you keep your food fresh and healthy, so you don't have to worry about bacteria, odors, or anything else that could harm your food.
If you're looking for a freezer that will help you save money on your energy bills, then get this GE Bottom Freezer Refrigerator. It's the best choice for your home.
3. GE GTS22KYNRFS – Top-Freezer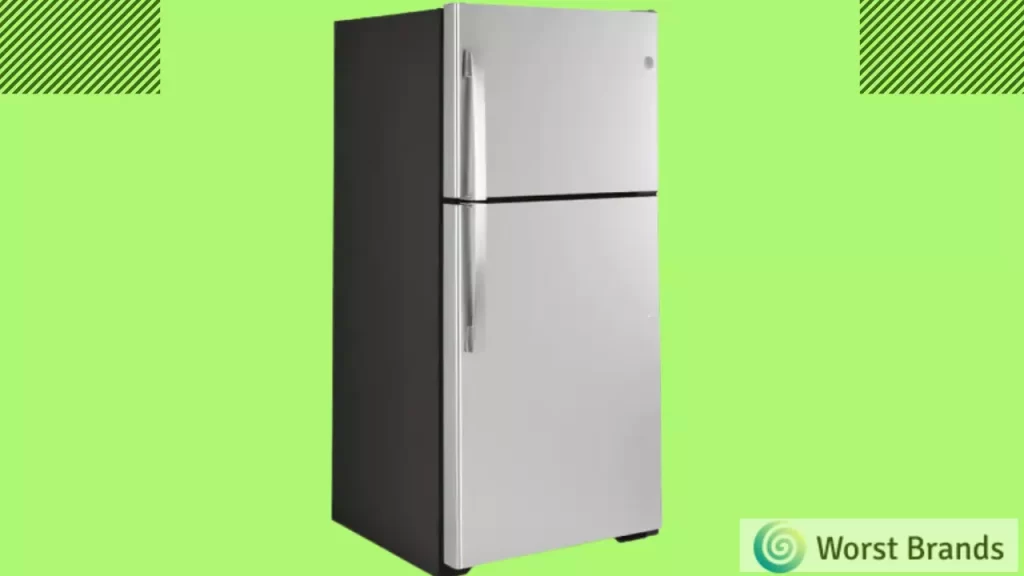 Features:
Premium quality refrigerator
Superior performance fridge
Garage-ready model
Sabbath mode for absolute adjustments
Easy installation
Wide removable crisp drawers
Easy-to-clean
15.25 cu ft. food capacity
Well-organized deluxe freezer shelf
This refrigerator has a well-designed interior, with a total of 6 shelves and a top freezer section. The drawers are removable, and the freezer has a dedicated door, which makes it easy to access the frozen foods.
There's also a Sabbath mode, which is a special mode that allows you to make absolutely adjustments to the refrigerator, like temperature and humidity. It can be used to keep your food fresh for Shabbat, and it's very convenient.
This GE refrigerator is perfect for the price range, and it's worth checking out.
4. GE Side-by-Side Refrigerator- GSE25GYPFS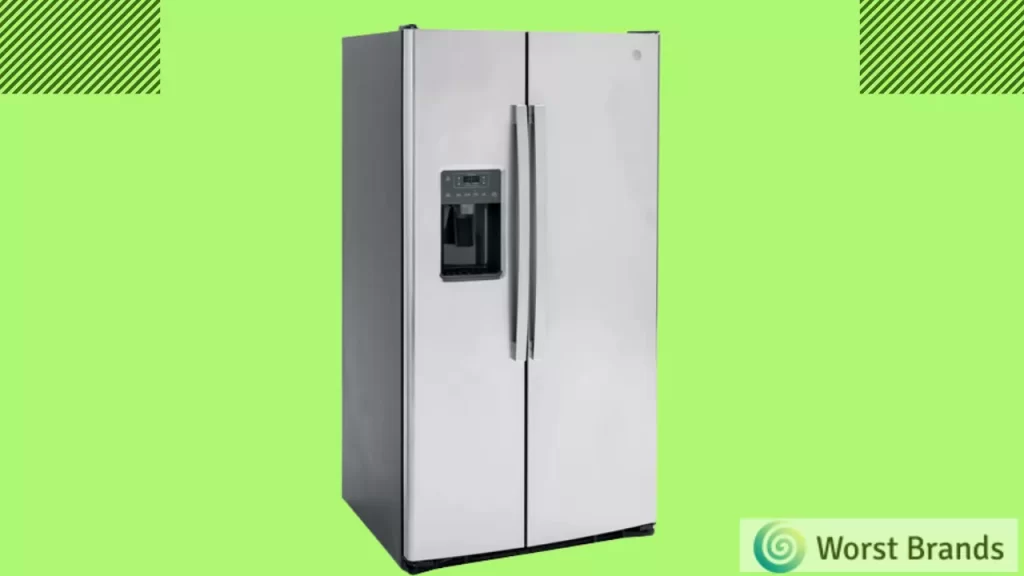 Features:
Best budget smart model
Solid, efficient, and durable
Fingerprint stainless steel style
Spacious and roomy
Edge-to-edge shelves for wider space
Energy-star certified model
Electronic display for controlled settings
The total capacity of 25.3 cu ft.
Pharmaceutical-grade water filters (XWFE Filter)
We love the GE side-by-side refrigerator because it's spacious and efficient.
The GE side-by-side refrigerator is a solid choice for a smart budget model that's easy to use and maintain.
It has a fingerprint stainless steel style that makes it look sleek and stylish. This design is a more premium version of the common side-by-side fridge and can be customized with different finishes. It's also durable, easy to clean, and can last for many years.
This refrigerator is also Energy Star certified, which means it uses less energy than similar models. The total capacity of 25.3 cu. ft. makes it large enough for a family of 4 or even 5 people.
The stainless steel design looks good too, and the shelves are perfect for organizing the items that I need to keep track of. I also like how the door is made of glass, so I can see what's inside it at all times.
If you're looking for a smart refrigerator that's easy to use and has a lot of space, then buy the GE Side-by-Side. It's a great budget option that will make your life much easier.
Our Verdict: How reliable are these refrigerators?
I hope this GE refrigerator review has provided you with enough information to help you make the right choice for your lovely home.
Being a mature company, GE is famous and lies among top-notch appliances brands. You will find a variety of different and efficient models in their way. Wide storage space is the winning point of these fridges.
But GE fridges are comparatively big and expensive. So, you must have a good space to keep them with lots of money.
Although overall GE is an energy star-certified company, its all models are not certified. So shop wisely.
Also Read: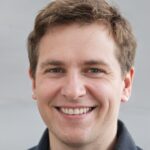 Steven Settles is a professional content writer with over 7 years of experience in writing for different niches, including brand reviews, technology, fitness, and more.
Currently, he is working as a content writer for WorstBrands, where he provides insightful reviews of different products, including home appliances, outdoor gear, fashion, and kitchen products. In his free time, Steven enjoys traveling and exploring new places.