Whirlpool is a well-known company offering many appliances for many years. You will see matching appliances sets to furnish your kitchen most stylishly.
From dishwashers to a cooking range, they have it all. Now, coming to its refrigerators, let's discuss its performance concerning its quality, specs, and price.
Whirlpool is distinctive, but it does not always portray the positive side. After a good amount of research and some personal hands-on experience, we have summed up a lot of different whirlpool refrigerator reviews in one precise guide.
Whirlpool Refrigerator Review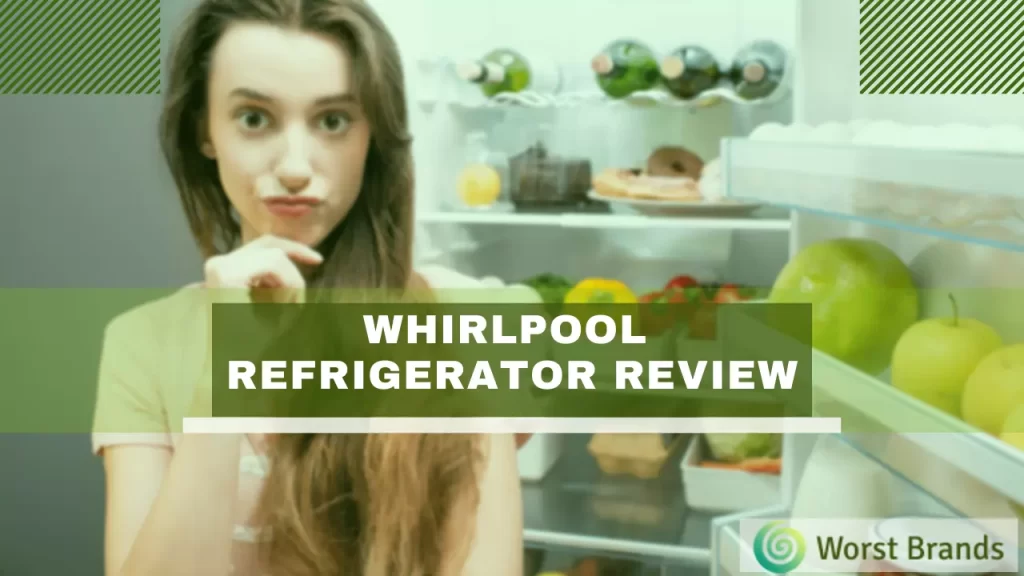 Read to know what users have to say about this company.
Overall Performance of Whirlpool Refrigerator:
As far as price is concerned, you will see a wide range that costs you differently depending on its size, features, and design.
Whirlpool refrigerators have two outstanding features, i.e., Storage and capacity. They have designed their cooling machines that offer 30% extra storage.
In addition, they offer an extended capacity design termed a Gold refrigerator. This range offers extra storage and capacity than the usual ones.
You will see many amazing features such as interior and exterior ice makes, digital temperature controls, and an efficient total coverage cooling system. But their pantry-inspired design lacks door sensors.
They offer many user conveniences, such as LED interiors, frameless glass shelves, and spacious designs.
You will also find an indicator to replace the filter for the ice, maker-another amazing spec. Right? But some testers complain about its fragile compressor performance. So its durability is quite doubtful.
Specifications of Whirlpool Refrigerators
We have segregated the most-talked features of whirlpool refrigerators to make it easier for you. Also, we have added the wholesome specifications you might want to know before buying.
1. Outlook and Inbuilt:
You will see various colors and designs for these refrigerators, and each one is individually beautiful and unique.
At the same time, the stainless steel construction assures its solid and firm support that makes it durable and strong.
2. Variable Depth Models:
Whirlpool offers two different styles as depth models. You can choose that fits your kitchen style.
Standard-Depth Models: These models are good for big families as they offer more storage capacity. It provides absolute space for bulk groceries. These are separate giant entities, requiring more space than counter-depth models.
Counter-Depth Models: If you are more into style and conscious about the overall look of your kitchen. Then opt for counter-space models as they can merge along with your kitchens cabinets. So it will give a smooth and seamless look.
3. Water Dispensers and Ice-Makers:
These two options may vary depending upon the size and design of the individual refrigerator.
Some of the pieces have the water and ice maker outside the door. In contrast, some may accommodate these inside the fridge.
But the point to praise is that you can set the limit of water filling on the "Measure Fill" option. Once you select the limit, it will automatically fill in the required amount.
Another pleasing feature is double ice makers in some models. One is present outside, while the second one is inside the freezer.
4. Capacity and Storage:
It is one of the brands that offer exceptional storage and capacity range over traditional ones.
Talking about the capacity of these refrigerators that ranges from 18-27cu.ft. Thus offering a good space option from couple to big families.
This company claims to offer 30% more storage options than cooling machines. You will find the custom-made storage option for these fridges.
Also, the remarkable icemaker designs are the perfect fit, occupying less space and giving more ice.
5. Temperature and Humidity:
Whirlpool recommends temperature settings according to each model's capacity and storage range. So keep a good eye on these settings to monitor a well-balanced temperature range to preserve your food and other items.
Moreover, humidity keeps the veggies and fruits moist and fresh. You can always choose your temperature and humidity range on control options.
But we suggest you follow the instructed readings for particular models.
6. Ventilation and Filtration:
Both of these processes go on side by side to maintain sustainable temperature and humidity levels. Fresh Flow air filters remove the unwanted gases that can harm the health or may be hazardous for the food items.
While the cold air regulates the flow of gases while maintaining the constant temperature, you might see both of these features in fairly giant models.
7. Price and Efficiency:
The range is vast and for everyone. You will get the fridge from $999 up to $2000+. The more you give money, the better you get.
But we have observed that the French door style models offer maximum features than any other model. So the efficiency of each model varies. Choose wisely.
Winning Points of Whirlpool Refrigerators
If you are new to refrigerator shopping, you will be pleased to know these winning features of whirlpool fridges. All these features make this company unique and stylish in its way.
1. Multiple Door Styles:
Whirlpool offers all four refrigerators versatile cooling technology according to the respective door style. The four distinctive door styles of whirlpool refrigerators are:
#French-Door Style | Famous Design
Fridge at the top
Large pull-over freezer at the bottom
Offers more storage space than other styles
#Side-by-Side Door Style | Classic Design
One side freezer
Another side refrigerator
Contains specialized storage compartments
#Top-Freezer Door Style | Traditional Design
Freezer at top
Fridge at bottom
Special cooling features
#Bottom-Freezer Door Style | Modern Design
Single door refrigerator
Freezer at bottom
Offers more efficient features
2. Bespoke Shelve Styles:
You can enjoy custom-style glass shelves for any model you like. Moreover, they offer two additional storage compartments.
Can caddy
Sliding shelf
Removable platter pocket
Adjustable gallon door bins
3. Full-Coverage Cooling System
This refrigerator's most important yet crucial point is the cooling system regulated by a high-end mechanism that assures the temperature maintenance and cooling equilibrium in the best possible way.
#Accu-Chill | Ice Formation
You can get cold water from this feature. Water reservoirs use the formed ice to lower the temperature of the water, thus making it cool for you.
#Adaptive Defrost | Prevents Excessive Cooling
If the temperature gets too low, it will freeze everything. The in-built defrost mechanism melts the unwanted ice to maintain a balanced temperature to prevent this incident.
#Freeze-Shield | Monitors Temperature Fluctuation
A sustainable temperature is maintained for crisp food items; a freeze-shield reduces burns in the defrost cycle and monitors excessive freezing from the Accu-chill feature.
Pros and Cons of Whirlpool Refrigerator
We have gone through many reviews, and after doing extensive research, we have separated the repetitive positive and negative comments for you.
Pros:
Latest and stylish models
Good quality for money
Unique storage features
Potent cooling system
More spacious than usual refrigerators
Cons:
Spare parts are expensive
Not durable for more than 3 years
Unsatisfactory customer service
Most Reliable Whirlpool Refrigerators | Our Picks
We have added 3 different models having varying door styles. You can choose the best piece according to your range, requirement, and preference.
1. Whirlpool Refrigerator-WRF757SDHZ Review
Features:
Good for a big family
Best quality for the price
Giant, spacious, and sturdy
36 inches wide, French-door style
Beautiful silver-grey color
Aided with humidity crisper
Exterior ice and water dispenser
Energy-star certified thus energy-efficient fridge.
Stainless steel in-built with fingerprint-resistant design
Cons: Some users find its ice maker quite flimsy.
This refrigerator is one of the best in the market for a few reasons. First of all, it's the only 36-inch wide French-door refrigerator, which means that it's a lot bigger than most fridges, and that makes it perfect for families.
It is built with stainless steel, which is known to be corrosion-free, and it is also stain-resistant. This is a great feature because if you live in an area with humidity, you won't have to worry about stains.
The fridge has a humidity crisper that helps keep the food fresh for longer, and it has an exterior ice and water dispenser. This allows you to have fresh ice whenever you need it, and it's also very convenient for the kids who can easily fill up their own bottles.
Whirlpool Refrigerator also includes a large freezer compartment, which is perfect for those people who like to make ice blocks. It's also got a lot of storage space, so you won't have to worry about running out of room.
Overall, this is one of the best refrigerators that we reviewed on the market, and it comes at a great price too. We love the look, and we think that it will last for many years.
2. Whirlpool Refrigerator-WRB533CZJB Review
Features
24 inches bottom freezer style
Sleek and shiny black fridge
Digital temperature controls
Auto-hibernate mode-additional spec
Flexi-Slide bin for tall and long products
Small and compact design
Energy-star certified
Consumer-friendly cooling temperature
Total coverage cooling assure each corner gets cool
Cons: Sensitive touch control might not last long, tester's verdict.
This is a top-of-the-line refrigerator from Whirlpool, which is made of all-black ABS plastic and is one of the most energy-efficient models available.
The fridge is sleek and shiny, and it's got an energy-saving mode too. It has a digital temperature control that can be set to any number between -20°C and 55°C, which can be adjusted in 1°C increment.
It also has a convenient auto-hibernate mode, which automatically shuts off when there are no more items in the freezer.
This fridge has an automatic defrost function, and you can use the defrost timer if you want. The defrost cycle will start once the frost has reached 2.5 inches, and it will continue until the frost is completely gone.
So if you want a high-quality refrigerator that's energy-efficient and stylish, then buy this one. It's worth every penny and is a great addition to your kitchen.
3. Whirlpool Refrigerator- WRT311FZDB Review
Features:
Best budget pick
Well-accommodated design
Matte black attractive color
33inches wide fridge
Top freezer traditional design
Energy-star certified model
Auto-hibernate mode for fewer bills
Best for medium to large families
LED interior
Cons: Some of the customers complains that no ice maker is available
If you're on a tight budget, the best budget pick would be the Whirlpool refrigerator. It has a capacity of 33 inches wide, which is the biggest among all the other models that we have tested.
The fridge has an energy star certification, and it offers an auto-hibernate mode so that you can save on your monthly electricity bills.
It's equipped with LED lighting inside, and the controls are well-organized for easy operation.
It has a modern design that's not only functional but also very pleasing to look at, and it's also pretty easy to clean.
The exterior is also simple, and the doors have a strong pull-out feature for easy access.
If you're on a tight budget and want a fridge that can store lots of food items and keep them fresh, then the Whirlpool refrigerator is the best budget pick.
It's definitely worth the money you spend on it, and it's a fridge that everyone in your family will love.
How reliable are Whirlpool Refrigerators?
It is one of the oldest appliance companies serving more than 80+ years. You must have heard about its services and appliances which slightly dust off the doubts of its reliability. However, this company is also Energy-Star certified, along with tons of reviews. So you can go with its products without having any uncertainty in mind.
Bottom Line: Whirlpool Refrigerator Review
Although the Whirlpool refrigerators provide ultimate versatility in storage, capacity, and style, their durability is questionable to some extent.
French door-style fridges might be their trending product, but it is costly. You can get almost the same features within less price if you opt for a bottom freezer design.
But in the end, it's all your personal choice, whatever you would like to see in your cabinets.
Comment your views about these refrigerators.
Also Read: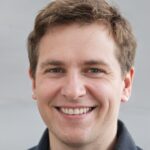 Steven Settles is a professional content writer with over 7 years of experience in writing for different niches, including brand reviews, technology, fitness, and more.
Currently, he is working as a content writer for WorstBrands, where he provides insightful reviews of different products, including home appliances, outdoor gear, fashion, and kitchen products. In his free time, Steven enjoys traveling and exploring new places.