Selecting appliances that suit your standard and budget is a difficult task.
Because when you will start researching on the internet about your desired product, a lot of confusing and similar-looking technical websites will pop up, and each has different reviews.
But don't worry, we are at your service. We know your money is valuable, and we will not let you invest it in non-reliable products.
Today we will give you an honest Samsung Refrigerator Review.
Let's dig into it.
Samsung Refrigerator Review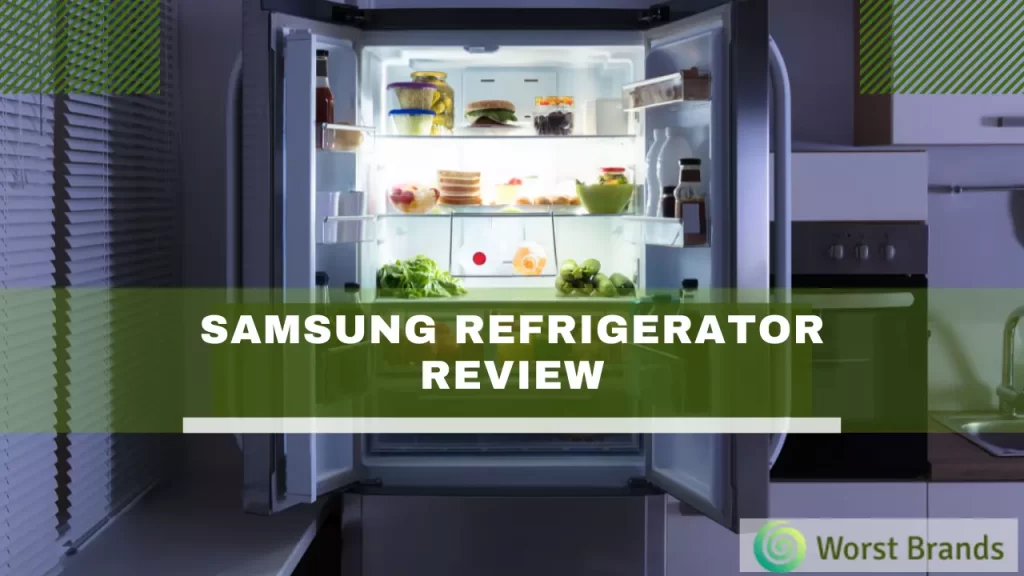 Related:
Samsung is the most reliable and trustworthy brand. It was launched in 1969 and started exporting its products by the mid-1970s.
Samsung ventured into washing machines and refrigerators as a reliable brand with the most excellent technology of products. Here we will only about discuss Samsung refrigerators.
Samsung has a really cool and unique feature called Hub, which most other brands don't have.
Like Samsung's other products, Samsung refrigerators are also packed with hi-tech features and a modern, stylish look.
You can find Samsung refrigerators in different designs, colors, and doors configuration.
Also, you can select from Side-by-side, French door, 4-door French, flex, and top-mounted styles.
Samsung models have different features in their different models. Some have Flex zone technology and triple cooling technology, while others have double cooling and Hub technology installed.
And, Some Samsung refrigerators have a multi-airflow freshness system with Smart Thin Q technology.
Twin or triple cooling technology is also present. The exterior of refrigerators is fingerprint resistant and has a sleek finish.
We will discuss each feature in detail and let you know if these refrigerators are worth it or not.
Cons of Samsung Refrigerators
What are the reasons that Samsung refrigerators might not be a good fit for your home?
Some customers complained about temperature control and thermostat sensor.
Samsung fridges have advanced control boards that you need to reboot to fix the error, which costs too much.
Ice-makers are noisy.
Samsung refrigerators are expensive compared to other brands.
Some customers have water leakage problems in their refrigerators.
Besides some customer complaints, Samsung is still a top-rated choice by customers due to its unique technology features and elegant designs.
Specifications of Samsung Refrigerators
When you plan to add a new refrigerator of any brand to your home, always focus on the features and specifications.
Let's get into the Samsung refrigerator key features:
Size: The highest-ranked Samsung refrigerators have 27-inch width,39 inches in height, and 33 to 34 inches deep.
Weight: French doors and side-by-side weigh between 113 to 158kgs. Top-mounted refrigerators have a weight of between 80 to 136kgs. Bottom freezers between 80 to 260kgs
Height: Varies to each model
Energy Consumption: Samsung refrigerators consume 350 watts of energy and are rated as ENERGYSTAR for their less power consumption compared to others. Larger models consume 780 watts.
Compressor: Samsung Refrigerators have Digital Inverter Compressor, which is highly efficient, and BLDC Compressor.
Warranty: Samsung has 24 months of warranty. 5 to 11 years motor warranty of compressor.
Cooling time: On average, Refrigerators take 2 hours to produce enough cooling inside.
Displays: Samsung contains digital screens installed in some models and has a hub and LED display as well.
Setting temperature: Standard Samsung setting temperature is 38 degrees F for refrigerators and -2 degrees F for freezers.
Features of Samsung Refrigerators
Below are the standard features of Samsung Refrigerators:
1. Digital Inverter Compressor
Unlike traditional compressors, the Digital Inverter compressor is a high-tech intelligent compressor technology that can vary its speed and power according to cooling requirements.
It helps in increasing the overall efficiency of the refrigerator. It provides consistent cooling and produces less sound.
It delivers 40 percent more energy as compared to traditional compressors.
2. Digital Touch Control Panel
Samsung launches Digi touch 5-in-1 refrigerators. You can control settings from the digital panel without opening the refrigerator.
You can enable and disable many setting options from that control panel like an ice maker, temperature, lock, etc.
3. Family Hub Technology
The Family hub series of Samsung refrigerators have four different styles. You can have 4-door Flex, a 4-Door French, a 3-Door French, or a Side-by-Side. They include most smart Hub technology.
A screen is installed with built-in Alexa. You can add notes, movies, music, or anything you want. You can also view the inside of the refrigerator without opening the fridge with this technology.
4. Cool Pack and Cool Wall
You can rely on the Samsung Cool pack and Cool wall in the refrigerator to keep your food cool for up to 12 hours during power outages by keeping the temperature below zero degrees Celsius.
5. Stabilizer Free Operation
Due to the high technology compressors of Samsung, you do not need to buy and spend money on stabilizers. Your refrigerator is safe even during power fluctuations.
6. Easy Slide Shelves
Easy slide shelves are installed in Samsung refrigerators to easily reach your food without any obstacles. You can access food with ease.
7. Moist Fresh Zone
This feature controls the air circulation within the fridge to help create the ideal environment to store vegetables and fruit.
This will ensure they stay fresher for longer, saving you money and constant trips to the fresh food store.
8. Warranty
Samsung offers a 10-year parts warranty on the digital inverter motor and its parts. It also offers 24 years of warranty on overall performance.
9. Exterior
Samsung refrigerators have an elegant and sleek look. The stainless steel exterior comes with a fingerprint-resistant finish. Samsung models are best for updating kitchen looks.
10. Power Cool and Power Freeze
They both work in the same way. If you have opened the fridge or freezer for a long enough time that there comes a prominent difference in temperature.
Then by hitting this button, you can easily lower the temperature again in no time. This prevents food spoilage by maintaining temperature.
11. Door Alarm
The door alarm feature ensures food quality by telling you if you forgot to close the door or if the door has been opened for more than three minutes.
12. Well designed
Samsung refrigerators are well designed, giving you large storage space for your groceries and large items.
LED lights are present in both fridge and freezer compartments.
You can change storage space in some models by folding shelves. They have many color options with different designs and looks.
Some models also have a fingerprint-resistant finish to give your refrigerator a clean look all the time.
6 Recommended Samsung Refrigerators
Below mentioned are the most reliable Samsung Refrigerators suggestions for you.
So before buying you can have an idea about the different key features of different models.
1. Samsung French door Refrigerator [RF260BEAESR] Review
Great for families with 25.5 cubic capacity
Top-rated by customers
Energy Star rating
High Efficiency LED Lighting
Stainless Steel finish
This is a great fridge for a family. It has a capacity of 2.5 cubic feet, which is quite decent. It also has a top-rated performance by its customers, and it is an Energy Star-rated fridge.
The fridge uses high-efficiency LED lighting, which allows it to consume less energy than traditional halogen bulbs. It also has a stainless steel finish which is easy to clean.
It also has a top-rated freezer compartment that is spacious enough to store much food. The freezer compartment is also easy to open and close, and it can be accessed from both sides of the refrigerator.
This makes it easy to get into the freezer compartment, and you don't have to worry about any awkward angles when you are trying to reach the back.
It has a stainless steel finish which is easy to clean, and you can keep it in the dishwasher, too, if you want.
This fridge has a sleek and modern design, and it looks great in your kitchen.
It also comes with a warranty, so if you have any issues, then you can simply contact Samsung customer service for assistance.
2. Samsung Flex Chef Collection Refrigerator Reviews
Great with 34 cubic capacity
Top-rated by customers
Energy Star rating
Star display
Triple cooling technology
4-door configuration
Sparkling Water Dispenser
Chefs recommended large storage
The Samsung Flex™ Chef Collection Refrigerator is the latest, and it is definitely a must-have for any kitchen.
The company claims that the 34 cubic capacity is the largest available in its line and the top-rated model in its line-up.
If you are looking for a refrigerator with high-quality features, this is one of the best options on the market.
It has a star rating of 4.9 out of 5 stars from over 1,000 customer reviews, and it's rated as the #1 selling appliance by consumers reviews.
This refrigerator offers a triple cooling system that includes air, water, and ice.
The air is used to cool the air inside the refrigerator, while the water and ice are used to cool the food inside. This ensures maximum efficiency and the best temperature control.
It also has a 4-door configuration, allowing you to store larger items like a few bottles of wine or some snacks in the main door and other smaller items in the side doors.
Samsung's Flex™ Chef Collection Refrigerator has a sleek and modern design, with a large LED display that allows you to see everything in your refrigerator at a glance.
The interior is also easy to clean, with a stainless steel interior and stainless steel shelves. The stainless steel exterior is easy to clean and maintain, and it will not rust.
For the money, this is one of the finest refrigerators on the market, with all the features you could desire.
3. Samsung Frost-free Double Door Refrigerator [RT49K6758S9]
476 liters Capacity
3-star Energy rating
Smart Connect Inverter
Cool pack and Cool wall
Fresh room feature for cooling and odor control
This is a great refrigerator with many features for the money.
The Samsung RT49K6758S9 is a 3-star rated refrigerator that will help you store food properly without wasting any space.
It has a capacity of 476 liters, which is more than enough for most households.
The Smart Connect Inverter will ensure that you get the best performance from your refrigerator, as it will automatically adjust its cooling speed based on the ambient temperature.
This model has a smart cooling system that will keep your food fresh for up to 6 days after opening.
It also has a Cool pack and a Cool wall that will keep the coldest part of the fridge at a constant low temperature while keeping the rest of the refrigerator at a warmer temperature to keep food and drinks fresh.
4. Samsung Side-by-Side Refrigerator [RS58K6417SL/TL]
654 liters Capacity
Multi flow, Power Cool technology
Twin Cooling, Power Freeze
Cool pack and Cool wall
5-star energy rating
The Samsung RS58K6417SL/TL is one of the best side-by-side refrigerators you can find.
It is constructed of durable materials and has a capacity of 654 liters, which is sufficient for a family of five.
The multi-flow cooling system ensures optimal heat dissipation across the entire refrigerator. This helps prevent overheating of the interior.
The refrigerator also uses a twin-cooling system, which utilizes two separate evaporator fans to keep the air inside the refrigerator at the optimal temperature.
This keeps the ice and ice cream from getting too soft and creates a more refreshing environment.
The cool pack and cool wall feature multi-layered insulation, which reduces the heat inside the refrigerator and helps it maintain the perfect temperature.
The 5-star energy rating is another great thing about this side-by-side refrigerator.
It's equipped with energy-saving technology that reduces power consumption by up to 30% during the cooling mode.
This side-by-side refrigerator also comes with an anti-vibration system, which helps reduce noise and vibration in the refrigerator's interior.
The interior of this refrigerator is also very spacious, and you can fit a lot of food in there.
Overall, this side-by-side refrigerator is one of the best models you can get right now. If you're looking for a reliable, quality refrigerator that'll last for many years, then you should check this out.
5. Samsung Single Door refrigerator [RT30K3723S8] Review
275 liters Capacity
All-around cooling technology
Dual Fan technology
The freezer can be converted into a fridge
3-star energy rating
Single door configuration
This is a great refrigerator from Samsung that's made for the modern family. It features all the latest tech in a sleek design.
With 275 liters capacity, it's big enough to fit a family of 4 in there and has a freezer that can be converted into a fridge, making it easier to store food in the freezer.
It also has a dual-fan technology that keeps the fridge cool and the freezer warm at the same time, which makes it ideal for the busy modern family.
This Samsung refrigerator also has an automated ice maker, ensuring that you will never run out of ice during a party.
It also has a 3-star energy rating, which means you won't have to worry about excessive power costs.
Samsung's single door configuration is easy to use, and it makes it easier to access the fridge and freezer on the inside.
The Samsung RT30K3723S8 is a great addition to any modern home, and its sleek, modern design looks great in any kitchen.
6. Samsung Family Hub Refrigerator [RF28R7551SR] Review
28 cubic feet Capacity
Flex Zone drawer
Twin Cooling Plus technology
Metal Cooling
Stainless Steel Finger resistant finish
Large ice capacity with Ice max feature
If you're looking for an affordable fridge that is large enough for a family of 4, then the Samsung Family Hub is the way to go.
It comes with a 28-cubic-foot capacity which is more than enough to store food for a family of 4. This capacity also allows it to hold larger bottles and cans, which will help you save space.
The fridge has two drawers which are perfect for storing food. These drawers slide out from the bottom of the fridge, and they're made of metal.
The fridge also comes with Twin Cooling Plus technology, which means you can set the temperature of both the refrigerator and freezer separately.
The cooling system is made up of stainless steel, which means that it's safe and sturdy. It also features a fingerprint-resistant finish which means that it won't have any smudges on its surface.
It has a large ice capacity, so you can easily make ice cubes without having to worry about running out.
It comes with an ice max feature which means that you can use ice to cool down the fridge, the freezer, and even the water in the dispenser.
Samsung also offers a decent warranty on this fridge, and it comes with an extra 12-month warranty on parts and labor.
Conclusion:
There are many different types of refrigerators out there, and they all come with their own pros and cons.
Samsung's refrigerators are no exception, and they all come with a list of advantages and disadvantages that will help you decide on which model to go for.
However, Samsung Refrigerators are one of the most selling refrigerators.
Recently many enormous models and designs of Samsung Refrigerators have been hitting the markets.
We hope that we deliver the best to you on Samsung Refrigerator Review.
Stay with us to know about appliances!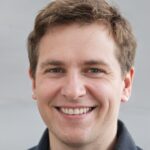 Steven Settles is a professional content writer with over 7 years of experience in writing for different niches, including brand reviews, technology, fitness, and more.
Currently, he is working as a content writer for WorstBrands, where he provides insightful reviews of different products, including home appliances, outdoor gear, fashion, and kitchen products. In his free time, Steven enjoys traveling and exploring new places.