WorstBrands.com is a participant in the Amazon Services LLC Associates Program, an affiliate advertising program designed to provide a means for sites to earn advertising fees by advertising and linking to Amazon.com
Our introduction to Prinx tires was quite dramatic. It was a weekend night, and we all were closing our garage when an aged customer came.
He wanted to get some work done related to the engine. We told him that he was out of time. But he keeps insisting. At last, Leo agreed.
The following day, he said the person's car had a different tire brand called Prinx Tires.
So, after some research, we got our hands on some tires from the company. We did some testing and prepared a Prinx Tires Review guideline.
So, how well do these tires perform? What was their performance in different conditions? Read now to learn more.
Why Should You Choose Prinx Tires?
Prinx Tires offer good traction, grip on dry pavements, and budget-friendly options. However, they struggle in snowy conditions and may produce noise at high speeds.
Prinx is a world-famous company renowned for making, designing, and distributing world-class tires. Their tires have gained popularity due to the following reasons:
Good traction
Outstanding grip on dry pavements regardless of the speed
High-quality tires in the budget section
Who Makes Prinx Tires?
Prinx Chengshan (Shandong) Tire Co. is the company that manufactures and owns Prinx tires. Most of the company's tires are made in Thailand.
Prinx Tires Warranty
Prinx offers up to 5 years of warranty on all kinds of tires. The 2 recap casing warranty is also available with a retread allowance.
Prinx Tires Complaints
Here are some of the most common complaints faced by our team during testing and with other customers:
Treadwear is high except for a few tires
Most of the tires struggle on snowy tarmacs
Some tires produce high noise levels on highways.
How Did We Test Prinx Tires?
Being developed experts in the niche, we ensure that we test every tire to its fullest potential.
Our team of more than 20 members continuously uses these tires yearly under various conditions.
Plus, we check customers' reviews on top websites like ConsumerAffairs to find out how the masses feel about them.
After rigorous testing, we present a comprehensive yet detailed review of a tire's pros and cons.
Prinx Tires Review
After going through plenty of Prinx tires, we selected the finest 3 of them. Here is a complete review of these tires.
| Prinx Tire Model | Dry Road Performance | Wet Road Performance | Snowy Road Performance | Noise Level | Budget-Friendly |
| --- | --- | --- | --- | --- | --- |
| Prinx HiCountry HT2 | Good | Good | Poor | Low | Yes |
| Prinx HiRACE HZ2 A/S | Excellent | Acceptable | Average | Low | Yes |
| Prinx Hicountry HA2 | Excellent | Even | Poor | N/A | Yes |
1. Prinx HiCountry HT2 Tires
The Prinx HiCountry HT2 is an advanced high-performance tire that can be a next-seeking option for your vehicle. The tire is aimed at light vehicles and SUVs.
It's not the fastest, sturdy-performance tire on the road, but it's definitely worth your bucks. So, does this tire deliver on its promises? Let us investigate:
High-performance tires are designed to operate well in a variety of situations. The Prinx HiCountry HT2 is also a high-speed tire, but there are some caveats.
The tire works nicely in terms of traction. Likewise, the handling is fluid and controlled.
Overloading the automobile, on the other hand, may disrupt the hold on the road, resulting in decreased friction and strain.
Braking time is another element that is overvalued in the same way.
Tires will stop the automobile safely at ordinary speeds. On the other hand, throttling can potentially destroy the safe range.
Considering the tire's price, the Prinx HiCountry HT2 performed admirably on dry roads.
The progress of the Prinx HiCountry HT2 on the slick pavement is comparable to that of dry pavement, thanks to 4 circular grooves. These tires were tested on Luna's 2007 Ford Ranger.
At normal speeds, the tires have decent adhesion and grip and sufficient handling. In slippery conditions, brake time is a minor consideration.
Similarly, friction is underpowered if you throttle your automobile, and traction suffers the most.
To be honest, this tire's wintertime performance is terrible, like most other mid-range high-performance tires.
You could gain enough traction to keep on driving on light snow. But, steering fails terribly.
However, do not use the Prinx HiCountry HT2 in deep, densely packed snow. The reason is simple. The extreme winter conditions posed a stern challenge to this tire.
Therefore, you may want to go with a winter tire on snowy/icy roads. Studs can solve the problem of driving in winter at the cost of treadwear.
Dry performance is good at normal high speeds
Comfort is good
Noise levels are low
Tires are made keeping the budget-lover drives in mind
High speeds may pose challenges to this tire
Snowy conditions are not ideal for taking this tire on the drive
With its capabilities, the Prinx HiCountry HT2 grabs the demand for quality tires. It may not be the best in its field, but it is good.
The superb stability and grip of the tire are really praiseworthy. However, these tires might not be the best option if you want to race your car.
2. Prinx HiRACE HZ2 A/S Tires
An all-season tire, Prinx HiRACE H2z A/S, could be the one that can fulfill all your needs.
Plus, the company claims that it is a touring tire. Therefore, you won't be disappointed by its performance.
Having said that, HiRACE H2z A/S is meant for cars, passenger vehicles, and mini trucks. Tested on Kia Forte GT, here is what we have found about this tire.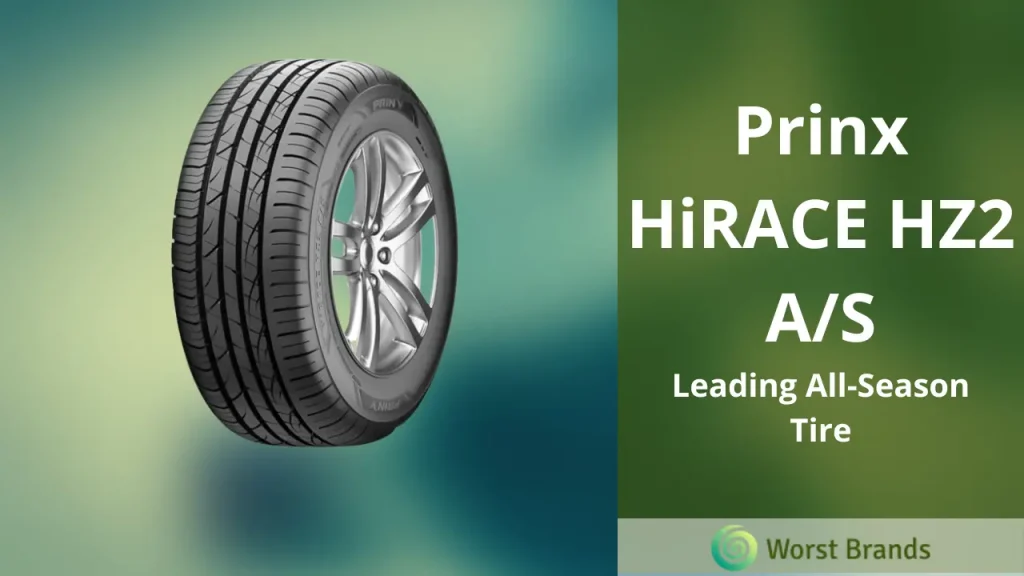 HiRACE H2z A/S literally shocked us with its performance. It gave a decent control of the road. Furthermore, the balance was excellent, even when steering was difficult.
Using cutting-edge technologies, such as Nano Blend Compound (NBC), guarantees that these tires provide continuous lifetime performance.
It also increases resistance by providing enough grip and friction. Aggressive turning, on the other hand, is when the tire falls short. Nevertheless, the road grip was outstanding.
Overall, the HiRACE H2z A/S's Wet Road Performance is acceptable. These tires performed admirably at highway speeds.
When you raise the speed of the automobile, the tables turn. Traction is no longer present. The grip has issues.
Even the handling is subpar. One Audi S4 2015 owner also reported that his car wobbled on the rainy road.
Nonetheless, the stopping time and distance were on the conservative side. Overall, these tires will be fine if you don't drive quickly. HiRACE H2z A/S also has anti-aquaplaning properties.
The snowy road performance of these tires is average. You can take it for occasional rides, but only on light snow at low speeds. Still, it hunts for traction and handling.
Don't throttle your car over 40 km/h on slippery roads. These tires don't give enough friction. Also, the braking time is quite miserable. Using studs can overcome this problem.
The tire doesn't produce any sounds
At average speeds, traction and grip is good
Good performance on Dry Roads
Snowy performance is quite bad
Lastly, HiRACE H2z A/S all season may not be the top tire, but it is the one that provides you with all the essential features at average speeds.
Besides, you can enjoy a good ride on unbalanced roads, and noise levels are also pretty okay on the highways.
You should think about HiRACE H2z A/S if you are looking for an all-season tire.
3. Prinx Hicountry HA2 Tires
The third on the list, we have a passenger tire. It is called Prinx Hicountry HA2.
The company has manufactured this for passenger cars and light trucks, yet it works well with sedans and SUVs too.
Prinx claims that this tire has a lot to offer. Let's find out how it goes.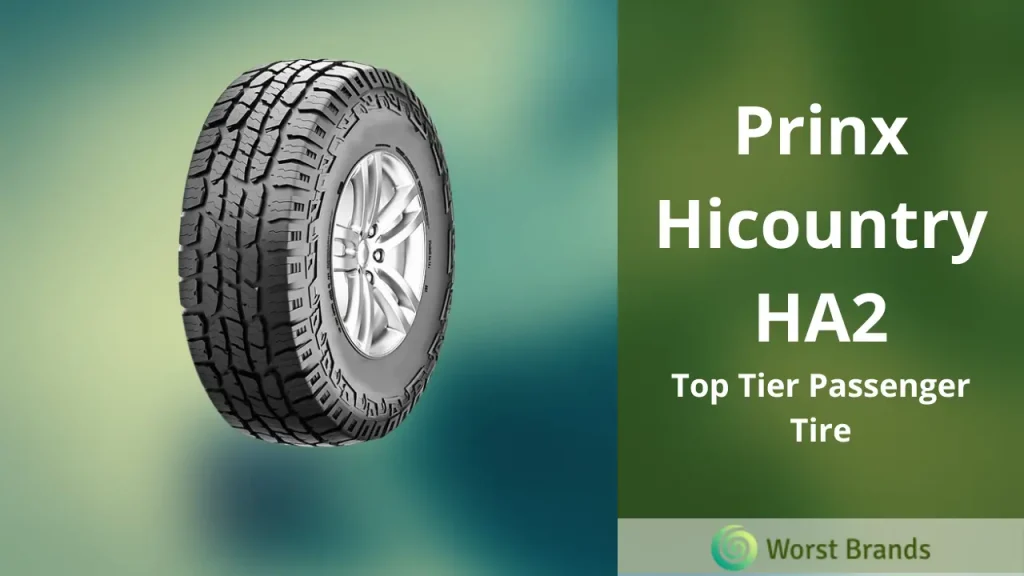 In terms of dry road driving, the Prinx Hicountry HA2 performs excellently. Because they are highway tires, you may expect good performance at high speeds.
This tire provides exceptional traction thanks to its four circumferential grooves and redesigned longitudinal sipes.
The Prinx Hicountry HA2 is outfitted with a 10-ply 15/32 tread depth. This provides greater load range and higher stability.
On the other hand, the cornering grip might be difficult with these tires.
We put the Prinx Hicountry HA2 through its paces on rainy and muddy roads with Ali's GMC Sierra 1500 Pro. The performance was even.
There is no friction, traction, or grip loss at a typical speed. Even the handling was superior. Similarly, braking performance was excellent, with the tire stopping within the safe limit.
However, at high speeds, you must use caution. It may impair tire traction and, hence, cornering grip.
Finally, Hicountry HA2 is resistant to aquaplaning due to broader and zig-zag grooves.
The Prinx Hicountry HA2 is not a snow tire. This implies you should use caution when driving on snowdrifts or slippery roadways.
The tire struggles to grip the road, whether there is little or heavy snow. If you must drive your automobile during the winter, use studs.
A dry or wet grip is excellent
Resistance against aquaplaning
Braking was enough at normal speeds
It struggles on wet roads at high speeds
The final verdict is that this tire is good for both wet and dry speeds. Even at high speeds, it aces the dry pavements. However, it is not meant for snowy roads.
However, Prinx Hicountry Ha2 can be a good choice for your passenger car if you want a mid-range tire.
Are Prinx Tires Good?
Prinx Tires is one of the fastest-growing tire companies. They make tire models for plenty of cars, trucks, passengers, and heavy-duty cars.
The company keeps improvising new technologies to enhance the performance of the tires.
They are present in almost 130 countries with a huge customer base. This indicates how good Prinx tires are.
Similar Blog:
Outro:
Too long, didn't read? Here's a quick rundown of the entire article. We have presented the top 3 finest tires by Prinx here.
If you're looking for a budget, high-performing tire, go for Prinx HiCountry HT2.
And if you want a tire for casual driving but with better stability options, Prinx Hicountry Ha2 can be your next shot.
Nonetheless, whatever the tire you pick, read the company's manual to find out if it satisfies your needs.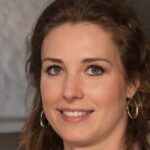 Crystal Hafley is a dedicated writer and content creator for WorstBrands, where she specializes in writing insightful reviews about kitchen appliances and fashion products.
With her expertise, Crystal provides readers with accurate and reliable information to help them make informed decisions about the brands and products they use every day. When she's not researching or writing, Crystal enjoys cooking and exploring the latest fashion trends.