Have you ever been driving around, and your tire starts making a weird noise?
It's probably time for the tuning of your tires or maybe for new ones. So, what should be your go-to choice?
Maybe, you can try your luck at Discount Tires. But what is this company? And how does it work?
You no longer need to search as we have developed a Discount Tires Review guide.
Choose Federal Tires for premium, nationwide tire services. Expect lifetime free rotations, generous warranties, and optimal customer service.
Discount Tires Review
Generally speaking, Discount Tire is a reputable and affordable option for tire replacement and repairs.
They have many tires and are always willing to help you find the right tires for your car.
They also offer great tire deals, so you can save money while still getting the quality you need. Discount Tire is the place to go for all your tire needs.
You might also like to Read:
Are Discount Tires Good?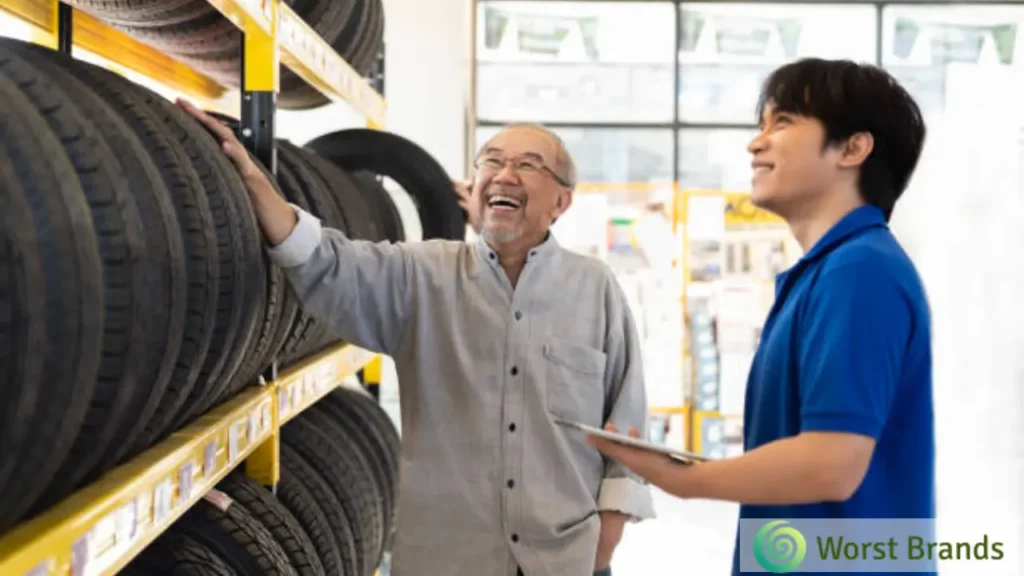 Yes, Discount Tires are good enough. The company offers lifetime free rotation as well as balancing of tires.
On top of that, many other services are either free or covered in the warranty.
They also have over 1,000+ locations across the U.S., where you can get various promotions and price-matching.
In short, Discount Tire is a great company to try your luck with.
How Does Discount Tire Work?
Discount Tire is a company that sells tires and wheel rims. Customers can purchase products either through their retail stores or website.
They offer a lifetime warranty on all of their products. You can buy their Certificate for Repair, Refund, or Replacement to avail of this offer.
They promise to finish the work in 45 minutes. Just drop the car at their garage and wait in their lobby.
Discount Tire Complaints
Discount Tire complaints include the quality of the tires, the installation process, and customer service.
Some customers have complained that they received used or damaged tires. At the same time, others have said that the installation was done poorly and took a long time.
Additionally, some customers have had poor customer service experiences with Discount Tire and report being ignored or given incorrect information.
Who Owns Discount Tires?
Discount Tires is a subsidiary of Reinalt-Thomas Corp. Dean Muglia, the company's current CEO, has been holding the office since 2020.
Is Discount Tire Nationwide?
Yes, Discount Tire is nationwide. With 1000+ stores in 35 states, they are one of the largest tire retailers in the United States.
They offer a wide range of tires from major brands like Michelin, Bridgestone, and Goodyear. You can be sure to find a great deal on tires at your local store.
Is Discount Tire Open on Sundays?
No, Discount Tire is not open on Sundays.
Most tire retailers are closed on Sundays so their employees can have the day off. The timings at weekends vary from 8 AM to 6 PM.
What is The Best Time To Go To Discount Tire?
For the best deals on tires, Discount Tire typically has the lowest prices around Black Friday and during the end-of-year holidays.
However, you can sometimes find good deals throughout the year. For example, there could be sales on their tires during Spring or Fall.
Similarly, if you want to get some minor work on your tires, like air filling, you should go between 8 AM to 12 PM to avoid the crowd.
Is Tire Rack and Discount Tire The Same?
Tire Rack and Discount Tire are different companies. However, Discount Tires owns Tire Rack.
Discount Tire is the largest chain of tire and wheel retailers in the United States. It has more than 1,000 stores across 35 states.
Tire Rack is a smaller chain of tire and wheel retailers with just over 100 stores in 31 states.
However, it can be difficult to tell them apart because both stores offer similar products and services.
Discount Tire Return and Warranty Information:
Discount Tires come with the manufacturer's warranty for workmanship and material defects.
You can also purchase certificates (Certificate For Repair, Refund, or Replacement) for your tires, which will cover your tires for 3 years.
The company also gives a 30-day return warranty if you are unhappy with your purchase. Call Discount Tires at 1-800-385-3322 to know more.
How Long Does Shipping Take With Discount Tire?
Depending on the location of your nearest store, shipping from Discount Tires may take 2-4 business days. It can even take one week in some remote areas.
You can place the order via their website. Home shipping is free at Discount Tires.
Final Words:
To sum it all up, Discount Tire could be your one-stop solution for tire purchases and maintenance services.
They boast a vast presence nationwide, with over a thousand stores.
Not only do they offer an array of tires from top-notch brands, but they also provide a generous warranty, free tire rotation, and balancing services for life.
They stand out with their customer-oriented services like the Certificate for Repair, Refund, or Replacement.
However, bear in mind, as with any company; there are some customer complaints concerning product quality, installation, and customer service.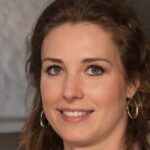 Crystal Hafley is a dedicated writer and content creator for WorstBrands, where she specializes in writing insightful reviews about kitchen appliances and fashion products.
With her expertise, Crystal provides readers with accurate and reliable information to help them make informed decisions about the brands and products they use every day. When she's not researching or writing, Crystal enjoys cooking and exploring the latest fashion trends.