The first thing that comes to a person's mind while buying a tire is that it should be reasonable both price-wise and performance-wise. So, here comes the Federal tires.
These tires have been on our radar for quite a long time. Therefore, after getting our hands on these tires, we selected 2 of their top sellers and reviewed them.
So, how good were the Federal tires, and how were they in different scenarios?
We have jotted down this Federal Tires review guide to answer all these questions. You might want to put this article on your reading list.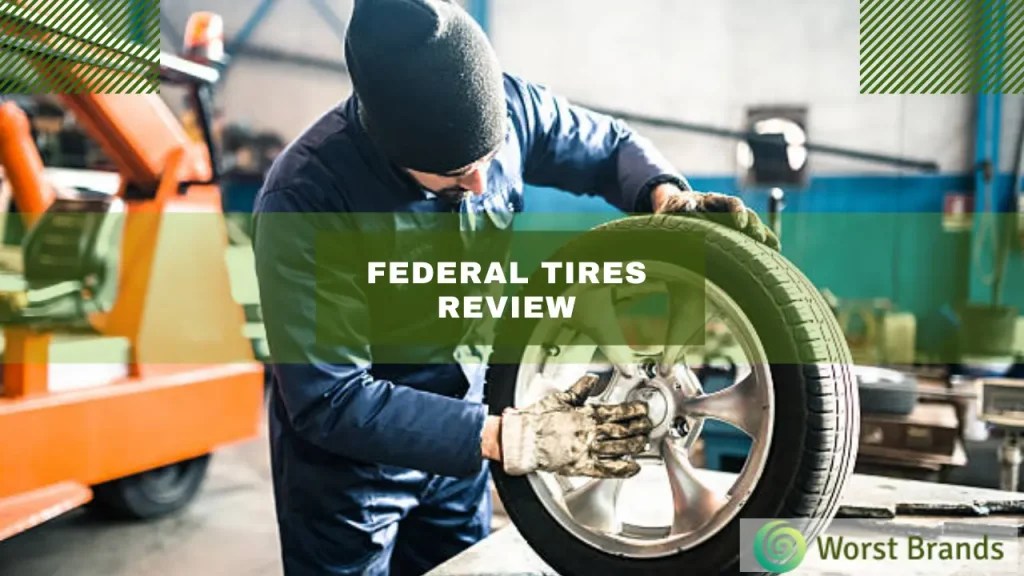 Also, read our expert reviews on other tire companies:
Why Should You Choose Federal Tires?
Federal Tires offers a wide range of budget-friendly options with good wet and dry road traction. However, build quality varies across models.
Now, let's get into the specific details.
Design
It is the first thing that you may notice in a tire. And Federal tires always have a unique design. They go one hand ahead to make something market-defeating.
For example, their tread pattern is more aggressive than other off-terrain or mid-range tires.
Price
Regarding pricing, Federal Tires are one of those companies that make sure not to hurt your bank without compromising the quality of the tires.
They have lower prices than most flagship tires and even beat some midrange tires.
Wide Range of Tires
Federal Tires is a company that makes tires for almost every range. They have sport tires as well as off-road tires.
The company also offers mud-terrain and highway tires. You can also find the highway and UHP tires at the outlets of Federal.
How Did We Test Federal Tires?
Here, in our garage, we have a multi-level testing system. We check the tires in terms of quality and performance.
This testing system aims for our customers to get an honest and detailed overview of these tires.
Furthermore, our readers can find a detailed yet knocked-out review of Federal tires.
Similar Blog: Radar Tires Review 2023 – Epic or Rip Off?
Federal Tires Review
So, without further ado, let's get set and read our review of the top 2 Federal tires.
1. Federal 595 RPM:
If you have a sporty sedan or other sports vehicle, Federal 595 RPM can be your next tire purchase.
This tire is labeled as an all-season UHP (ultra-high performance). Below is its detailed testing on different roads.
Federal 595 RPM has a load capacity of 1565 pounds, while tread depth is 10mm.
Its aspect ratio is 35, and the load range rating is 96. With the BSW sidewall, this tire features a radial design in its structure.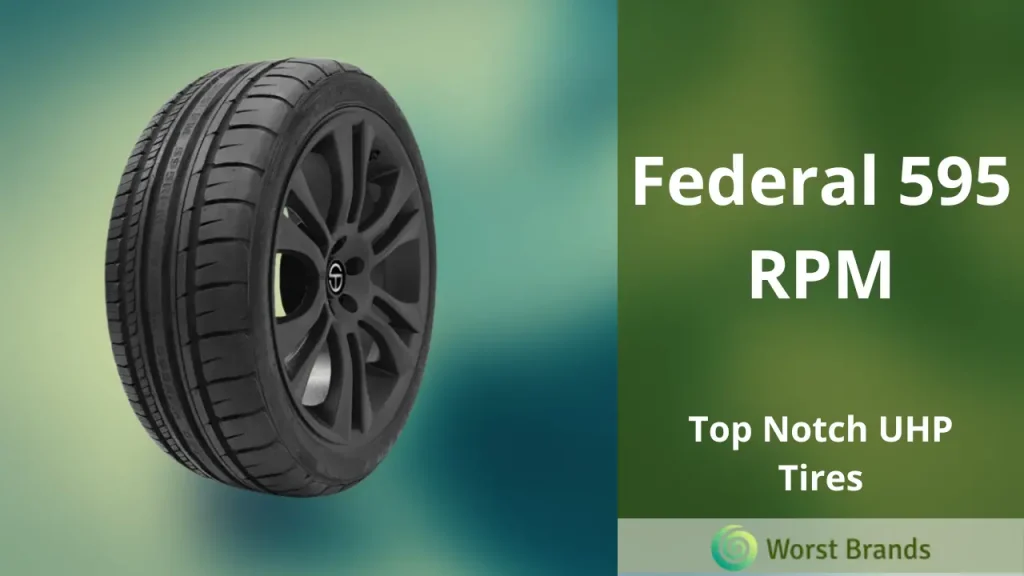 Federal 595 RPM fared and went well on dry roads and wet roads. The stickiness and traction were superb.
Its tread pattern is symmetrical, with edging on the periphery blocks. This particular design increases balance at high speeds while decreasing road friction.
We tested Federal 595 RPM on a 15 zo6 Corvette, which was one of the smoothest experiences with this tire.
The cherry on the cake, the tire's structure has been strengthened with a stiff outer tread.
These blocks improve high-speed steering and cornering. However, build quality is still an issue, as this tire wears quickly.
The fact that the whole tread design is linked helps with noise reduction. On the negative side, we find no contentious concerns.
Your car may tremble at full speed, but it is too much to notice. Also, Federal 595 RPM may lack a turning grip.
The wet road performance of Federal 595 RPM is better than the dry one. It was good on wet roads, even at high speeds. It has better control and stability on wet tarmacs.
Water drainage is aided by the main grooves on the tire's tread, which improves hydroplaning.
Federal 595 RPM offers improved tread hardness, which should last longer. However, this was not the case.
Unfortunately, we didn't have time to test these tires on the snow. However, we have reviewed with other customers that they won't get along on the hard and thick snow.
Meanwhile, thin snow can also pose challenges to your vehicle.
Things we liked
Wet road performance was the top-notch
Traction and grip on dry road
Overall good results on various tarmacs
Things we didn't like
Mediocre snow performance
Verdict
Federal 595 RPM is a tire that comes with a combination of soft inner and hard outer tread patterns that allows you to get good control of your vehicle.
However, the tire's build quality is miserable. You can choose this tire, keeping all these points in mind.
2. Federal Couragia M/T
Are you on a hike for a midrange off-road tire? Don't forget to add Federal Couragia M/T to your search list.
This tire has a 12.5-section width and a rim width of 10 inches. It has a tread depth of 11/32.
Furthermore, the load index of this tire is 121, and the aspect ratio is 12.5. lastly, the rim size is 20 inches, and the speed rating is Q.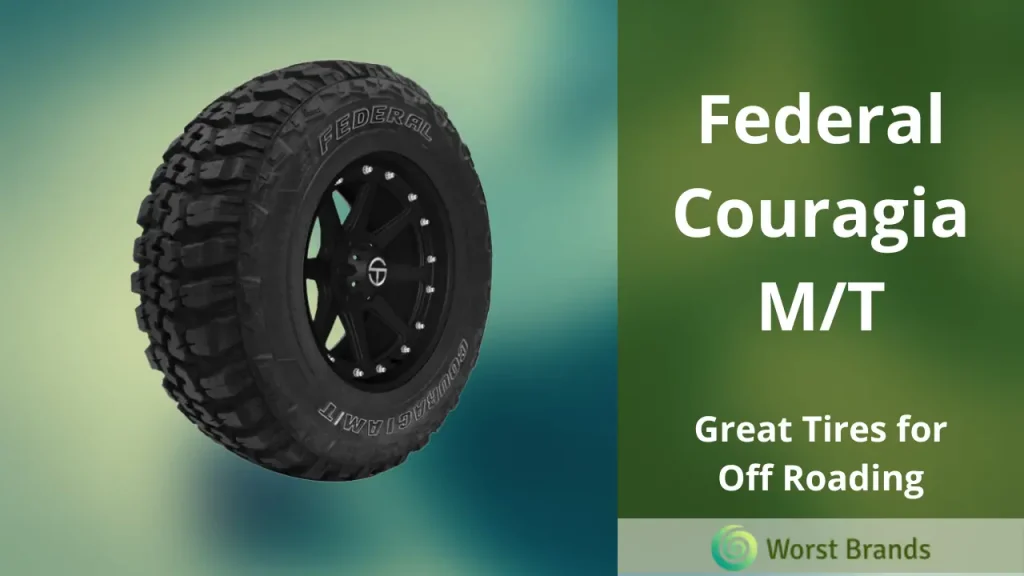 Federal Couragia M/T is a company's off-intermediate terrain tire, designed to maximize the performance of heavy cars. 
On a flat track, we discovered that it performed beyond the ordinary. You may take your automobile off-road without facing many complaints from this round-wheeler.
It makes no difference if the road contains pebbles, dirt, or grit berms; you will obtain an identical performance on all surfaces.
Aside from tarmac, you may use the Federal Couragia M/T as your everyday driver because it is a well-balanced tire with sufficient safety and control.
When we talk about the wet road performance of Federal Couragia M/T, it doesn't feature micro-sipes.
In normal and light rain, you can take this tire around with more than enough traction and grip. Meanwhile, heavy rain or water can cause problems driving this tire.
Similarly, resistance against aquaplaning is available to minimize road accidents on slushy roads.
Federal Couragia M/T also has a radial design and a thick tread pattern, which may produce loud noises but will give you a good ride on the wet tarmacs.
Finally, we'd want to learn about Federal Couragia M/T snow performance. It is no surprise that the snowy road performance of this tire is no good.
You can get by minimum driving on light snow, but the thick snow will make life difficult for these tires. 
If you want to use Federal Couragia M/T in winter circumstances, we recommend that you do not, else you may use studs.
Another major complaint with this tire is its cornering grip, which suffers. As a result, taking this tire at high velocities is not suitable. No more questions asked!
Things we liked
Dry road traction
Wet road performance at adequate speed
Braking power is a plus point of this tire
Things we didn't like
Verdict
The verdict is that being a midrange tire, you can choose Federal Couragia M/T for off-roading if you don't want to hurt your bank.
However, it would help if you kept in mind all the negative aspects mentioned above before making any decision.
Are Federal Tires Good?
Federal tires can be quite good for your budget. In fact, we can say that they are suitable for the money.
Though they have many caveats, like lack of high-speed performance on most Federal tires or below-average build quality, they are still market competitive.
Furthermore, the company's mud-terrain or all-terrain are often compatible with the community.
On top of that, the company has a good range, so you may not feel like missing out.
Who Makes Federal Tires?
Federal Corporation is the company that makes and distributes Federal Tires.
Federal Tires Warranty
Federal tires offer a warranty ranging from 25k-40k miles of tread wear.
For example, Couragia M/T comes with a 25,000 miles treadwear warranty, while SS657 has a 40,000 miles treadwear warranty.
Federal Tires Complaints
Following are some common complaints from Federal Tires:
Their tires don't have a good build quality and wear quickly
Some of their tires have high prices than the midrange segment
They produce more noise than average tires
Pros And Cons of Federal Tires
Pros
Suitable Budget tires
Availability of a Wide Range of tires
Good traction on Wet and Dry roads
Cons
Some models have a mediocre build quality
Bottom Line:
Let's clarify things in a few lines. Federal tires are not the top-class tires in all the segments.
Since they fall in the midrange segment, the company has made some compromises to keep them affordable.
If they excel in one area, they might be problematic in another place. If they are good in price, these tries can be bad quality-wise.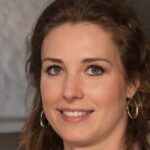 Crystal Hafley is a dedicated writer and content creator for WorstBrands, where she specializes in writing insightful reviews about kitchen appliances and fashion products.
With her expertise, Crystal provides readers with accurate and reliable information to help them make informed decisions about the brands and products they use every day. When she's not researching or writing, Crystal enjoys cooking and exploring the latest fashion trends.