Are you one of those olive oil fanatics who loves to try different olive oils and is always looking for the ideal olive oil for their family?
Well, if you are one of those, you are definitely in the right place. In this Pietro Coricelli olive oil review, we'll tell you if using the olive oils of one of Europe's largest olive oil brands is worthwhile.
So, is this olive oil worth the hype? Let's find it out.
Pietro Coricelli Olive Oil Review
About Coricelli:
With more than 80 years of rich history, Pietro Coricelli made rounds for the first time on Italian tables in 1939. Since then, the company has managed to extend its services outside the country and has diversified its olive oil types.
However, the authentic taste has been retained by family members and passed on from generation to generation.
Following is a brief review of their olive oils:
Similar Blogs:
Riserva del Presidente:
Being one of the benchmark olive oils of the company, this is 100% Italian extra virgin olive oil. It is specifically made from the olives harvested in the Barbarossa olive groove in Coricelli's family-owned farm in Umbria.
The fantastic packing and the retro Italian coin engraved on the bottle look marvelous.
The delicate spicy aftertaste and fruity and fresh flavor make the oil a treat to use. Goes well with meats, and soups. It can also be used on vegetables.
Colto – Extra Virgin Olive Oil:
The name Colto expresses ripe, round, and sweet fruitiness. It is an indication that the olive is the fruit of their expertise and has been cultivated by the family members for the past three generations.
Olive oil is rich in antioxidants that help cardiovascular health maintenance, and vitamins help skin and hair care. This EVOO is an excellent alternative to traditional oils.
This fruity extra virgin olive oil goes well with salad dressings. Trying it with fish can be another good option if you are a seafood lover. It also pairs nicely with vegetables.
Pomace Olive Oil:
Pomace olive oil is another versatile olive oil from Pietro Coricelli's olive oil range. It is a fine blend of olive-pomace oil and virgin olive oil suitable for everyday use.
Because of its high smoke point, it's great for baking and stir-frying. If you are looking for deep-frying, this can serve this purpose too. All Coricelli's olive oils come in glass bottles to protect olive oil from UV radiation.
Traditional Unfiltered Extra Virgin Olive Oil:
Coming in a very vintage bottle, you may experience few olive pulps due to its unfiltered characteristic. It has a robust catchy flavor which you experience from its first impression.
A nice drizzle over bread would be perfect for your part-time cravings. Goes equally well with meats, soups, and cooked vegetables.
Customer Reviews:
The brand was able to gather quite good reviews from the customers. Most people were happy with its exceptional taste and appreciated the pocket-friendly prices. One thing that we were amazed by was its traceability.
You can visit their website, and by entering the lot number on their website, you can see where the olives used in your olive oil were pressed.
Talking about the darker side of the picture, one study conducted by the researchers at the University of California stated that some brands sold fake olive oils labeled as extra virgin, and among them was Pietro Coricelli. This raised many questions on brand validity and authenticity.
So, folks, this was our brief review of Pietro Coricelli's olive oils range. We hope that you find this review helpful.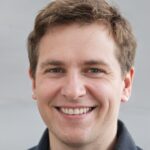 Steven Settles is a professional content writer with over 7 years of experience in writing for different niches, including brand reviews, technology, fitness, and more.
Currently, he is working as a content writer for WorstBrands, where he provides insightful reviews of different products, including home appliances, outdoor gear, fashion, and kitchen products. In his free time, Steven enjoys traveling and exploring new places.