Verdict: Based on our research & user feedback you should avoid oil filter brands like Fram Oil Filter, Frantz Filters, and Supertech.
It is recommended to change your oil filter when you change your engine oil every second time.
You must have a quality oil filter if you want to help with your engine oil purchase.
Because a bad choice of oil filter can turn your engine into a catastrophic state, even with the best engine oil.
So before going to the market for your oil filter selection, don't forget to remind some of the worst oil filter options.
Difference Between Good and Bad Oil Filter Brands
A good oil filter will provide your engine with an optimum amount of filtration, keeping it cleaner and longer.
But when it comes to choosing a good brand, it's best to do some research on the company's reputation.
Good oil filter brands are made with high-quality filters that are durable and resistant to wear. They are also effective at trapping small particles and harmful substances in the oil.
On the other hand, bad oil filter brands tend to be cheaply made and may fail prematurely.
Oil Filter Brands to Avoid
Let's discuss each of these brands in detail to find out the reasons to stay away from them.
1. Fram Oil Filter
We have seen a lot of negative reviews and complaints on different online sites about the Fram oil filter, and that's why it comes first on the list.
It has gained much reputation in the market due to its affordability, but you can expect the quality as well with its price tag.
The material used in its manufacturing is really cheap, and filter media, one of the main components, doesn't do its job properly.
The drain-back valve is also made up of cheap metal that results in a dry start, giving a rattling noise. Fram oil filter doesn't have a standard service life, and you might need to replace them frequently.
So it can be proved more costly in the end. With all said, you are better to find an alternate option available in the market.
Main reasons to avoid
Poor material quality
Shorter service life
Improper working of the drain-back valve
2. Frantz Filters
The company was founded in 1953 and manufactured the products like automotive oils.
Frantz enjoyed pretty much a reputation for its quality, but after being acquired by another company in 2014, this company got destroyed.
One of the main reasons to avoid this brand is its actual filter component's design, like a roll of toilet paper, and doesn't fit well for a perfect outcome.
This filter uses only two lines of oil and a canaster that seem insufficient to do the actual job. You will also be unable to enjoy the oil filter's good service life span with this brand.
So to get smooth running and save your engine from any danger, avoiding this name might be the best.
The main reason to avoid
improper filter design
short life span
3. Supertech Oil Filter
Another brand of oil filter you should avoid is Supertech. Walmart, with the help of Wix, started the production of Supertech. But we have witnessed many reviews about the quality it offers.
It has the same design and materials as Fram uses. So we don't expect something good about this brand as well.
One of the main reasons to leave this brand is that the company gives more value to paper for the cover plates. There are also advanced versions with steel cover plates, but most filters use poor materials.
Due to its improper functioning, this oil filter also causes rusting that causes leakage and can seriously affect the engine.
Moreover, like other worst brands, this brand also fails to give an ideal service life duration.
Main reasons to avoid
Poor materials
Cause rusting to the engine
Short service span
4. Premium Engine
The next oil filter brand to avoid on our list is Premium Engine which doesn't meet the standards of a quality job. First of all, Premium Engine fails to do what it promises.
A short service life span is the main drawback of this brand. Most of the standard oil filter offers a 10000 miles service or more than that, but this brand can help you only up to 5000 miles.
Premium Engine has earned much popularity in the market due to its affordability, but this factor doesn't prove helpful after the purchase.
Because of being failed to give a long service life, it needs to be changed frequently.
Another reason to avoid this brand is that it cannot be used as a replacement kit because it doesn't match with a white threaded adapter.
Main reasons to avoid
Short service life
Fails to match white threaded adapter
5. Pentius Premium
The major reason to avoid this brand is that it is worst for new models. Pentius Premium claims to be the best for all models.
Still, it is recommended to stay away from this model if you own any recent model.
This brand fails to meet all of the basic needs of an oil filter. Another main thing to consider about this brand is that it misleads its users. The pictures and packages used for the advertisement are just unreal.
Adding more, the rubber gasket and drain back valve are made up of poor material and get weekend from the heat exposure.
The same is for the coil spring that gets damaged due to being sturdy, and eventually, it can't maintain the heavy cold oil flow.
The main reason to avoid
Worst for new models
Poor build-in quality
6. Manufacturer Brands
Many car or engine manufacturer companies sell oil filters by their name. Most of them just adapt the lowest bid for the production from any other company and put their name on the package.
It is actually a more deceptive move to increase their sales because they are intended to use the company's relevant products.
So it is advised to avoid these kinds of brands because they remain failed to perform their actual job.
There might be some brands performing well but the main issue concerned with these kinds of brands is the high price tag.
They cost much, but the quality doesn't match the amount you pay for the product.
You are just going to purchase the brand's name instead of the quality outcome. So at least, try to go for the specific brand of oil filter.
Main reasons to avoid
More expensive
Poor performance
7. Astrofilters
The last worst brand on our list is Astrofilter. The major reason to put this brand on this list is its size. It is huge and doesn't fit well in most car models.
This factor may lead to your engine causing oil leakage problems. Moreover, the big size also doesn't seem helpful in functioning and remains unable to follow up the oil clog and fair filtration. It also requires more maintenance than many other brands.
So it would surely be better to avoid this brand for your engine's health and look for other options that are also available at this price range.
Main reasons to avoid
Big size
Maintenance issues
Most Reliable Oil Filter Brands
So far, we have discussed the worst part of the oil filter brands; however, you must also be aware of the best options available in the market.
Check out our next list to find the best alternatives for your engine.
1. Royal Purple
Royal Purple is among the best option for oil filters and comes first on our list as well.
The best part about this brand is that it provides all of the features at a reasonable price.
Royal Purple filters 25 micro contaminants at a 99 percent filtration efficiency with its amazing performing ability.
Gasket rubber, drain back valve, and all other components are made of fine quality to prevent any leakage dry start.
Royal Purple also provides a standard service life, and you can enjoy more than 10000 miles of running with this name. Adding more, it works quite well for all types of engines.
Main reasons to pick
Durable components
99 % filtration efficiency at 25 microns
Standard service life
2. Motorcraft
You might have seen this name in the worst brands, but following our wide research, we have kept this brand in the second place as a reliable option.
It is basically a Ford product, and thus, you can expect OEM standards for its manufacturing.
Motorcraft oil filter features anti-drain back valves to prevent the dry start and give your engine smooth running.
With perfect filter media, the company has captured more contaminants and protected the engine from all kinds of sand and carbon dust.
Motorcraft also works equally under all conditions, like severe weather conditions. At last, it is also available at an affordable price range with full specifications.
Main reasons to pick
Perfect quality OEM Ford Product
Efficient filter media
Quality build-in products
3. Mobil 1
Here comes the third brand that you may rely on. Mobile 1 has a great history, including developing the first fully synthetic motor oil.
First of all, like other reliable brands, this brand is also available at an acceptable price range. Another main thing to note about this brand is its filter media capacity.
It can easily hold double the contaminants (28 grams) as most other brands. The service life span is incredible that can help you up to 15000 miles.
The top-quality silicone anti-drain back valve helps oil filtration from streaming back into the filter and avoids the dry start.
Mobil 1 offers a 99.6 percent filtration efficiency at 25 microns and can endure nine times the operating pressure.
Main reasons to pick
6 % multi-pass filtration
Endures nine times normal operating pressure
Double filter media capacity
4. Bosch
Founded in Stuttgart, Germany, Bosch has been producing its products since 1886.
It comes in a wide range of selections varying per model. a perfect 99.9 percent filtration efficiency is the main reason to put this brand on this list.
It traps tiny particles up to 20 microns with a comparatively larger filer media.
Bosch has a different design for its filter with a bypass spring into the end cap and a highly lubricated gasket design.
The silicone anti-drain back valve and tough steel base plates ensure the durability of the product.
Main reasons to pick
9 % filtration efficiency
Perfect built-in quality
5. Purolator
The last reliable brand on our list is Purolator. The Purolator oil filter provides longevity with a service life of up to 10000 miles.
You can also enjoy all of the top features of an ideal oil filter within an affordable price range.
It comes with all the best elements like silicone anti-drain back valves, metal center tubes, and metal bypass valves.
Purolator has been working for almost 90 years with top-quality grip. It has a filtration efficiency of almost 97 percent and can trap up to 13 grams of dust.
At last, Purolator remains ideal under all conditions.
Mian reasons to pick
Durable components
Standard service life
Also Read:
Conclusion:
This was all from our side to help you with your next selection of oil filters. Take a little time to read the brand while making your final decision because oil filters directly impact your engine.
We have given brief details about the oil filter brands to avoid and their alternatives as well.
However, don't forget to consider your engine's requirements before buying.
We hope this was helpful to you.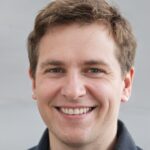 Steven Settles is a professional content writer with over 7 years of experience in writing for different niches, including brand reviews, technology, fitness, and more.
Currently, he is working as a content writer for WorstBrands, where he provides insightful reviews of different products, including home appliances, outdoor gear, fashion, and kitchen products. In his free time, Steven enjoys traveling and exploring new places.