WorstBrands.com is a participant in the Amazon Services LLC Associates Program, an affiliate advertising program designed to provide a means for sites to earn advertising fees by advertising and linking to Amazon.com
Ever wondered what's causing that annoying humming sound in your car? It could be a sign of bad wheel bearings.
When buying online, be aware of the bad wheel bearing brands to avoid because many retailers sell fake wheel-bearing tools.
These cheap bearings will surely mess up your vehicle's drivetrain. So, you must avoid them at all costs to keep your vehicle safe.
Having the right wheel bearing is important because it regulates the position of your wheels, allows them to turn properly, and ensures that they operate safely and quietly.
Related
Worst Tire Brands Ranking
Worst Car Brands for Reliability
List of 5 Bad Wheel Bearing Brands to Avoid
Technically, no brand is entirely the worst. But some of their product models are bad to use.
So, we prepared this guide to help you know the bad wheel bearings available on the market.
| Wheel Bearing Brand | Issue(s) with the Product |
| --- | --- |
| MOOG (513179, 512518) | Poor durability, wears out quickly |
| Timken (HA590036) | Heats up easily, ABS sensor malfunction, expensive |
| WJB (WA512326) | Humming and rumbling sounds, wheel vibration, high price |
| Detroit Axle | Cheap quality, short lifespan, safety concerns |
| Dorman (950-001) | Subpar build quality, short lifespan, clunking noises |
We made a list based on the price, quality, durability, reputation of the manufacturers, and personal experiences with these brands.
Here is our list of bad wheel-bearing brands to avoid.
1. MOOG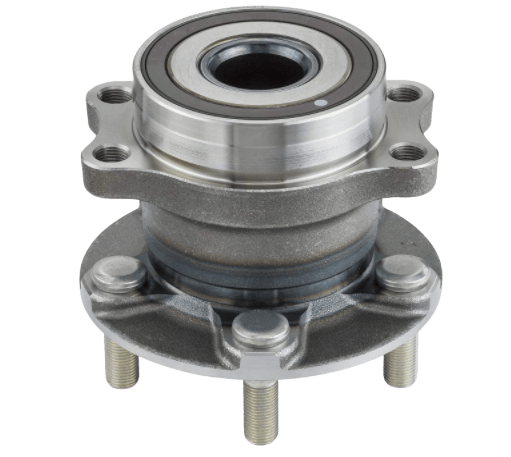 MOOG is in the business since 1919 and has a decent reputation in the automotive industry. It is one of the biggest suppliers of wheel bearings in the global market.
However, the MOOG 513179 wheel bearing and hub assembly don't have a good reputation. It was designed to reduce stress, heat, and rotation on components, but it didn't quite make it.
The MOOG 512518 wheel bearing wears out quickly and doesn't even last for five months.
2. Timken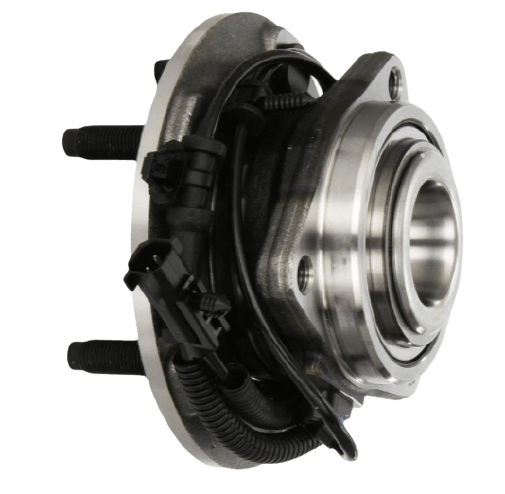 You may be surprised to see their name on our list, but they are also not immune to producing the worst items.
Timken is one of the most reliable brands and produces quality wheel bearings for all types of vehicles.
But, the Timken HA590036 is a poor-quality wheel bearing and hub assembly.
It heats up too easily and causes malfunctioning in the ABS sensor which may leave you in a precarious situation.
Also, the wheel bearing is too expensive. Spending a big amount on such a cheap item is not worth it.
3. WJB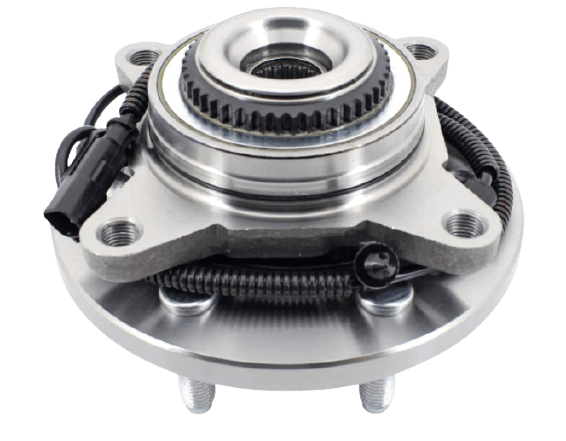 WJB bearing is based in California. They are also one of the top suppliers in the global wheel bearing industry. But, in terms of quality, WJB is still lagging.
After a few months, the WJB wheel bearing begins to make humming and rumbling sounds.
When you turn the steering wheel, the sounds get louder and create wheel vibration, which affects the vehicle's speed in turns.
Especially the WJB WA512326 Rear Wheel Hub Bearing Assembly has a very poor reputation in the market.
The price is also very high. So, instead of investing in poor-quality bearings, you can buy better alternatives at the same price.
4. Detroit Axle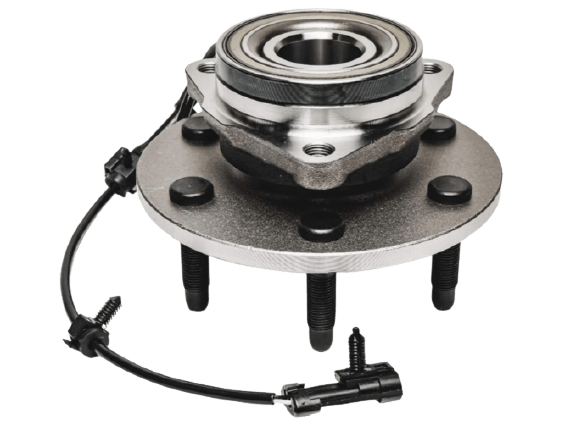 The Detroit Axle is a 4WD front wheel bearing and hub assembly.
The best thing about this equipment is its compatibility with several vehicles, such as Mercury Mountaineer and Ford Explorer.
But is it really worth buying?
The product quality is quite cheap, which makes it wear and tear quickly.
Also, the wheel bearing doesn't last more than four months. So, it will be a repeated expense for you.
It also affects the longevity of your tires and offers a bad driving experience and relying on this product can cause real safety concerns.
5. Dorman
Dorman is an automobile wheel bearing maker with more than 100 years of experience. Despite being a veteran, the Dorman 950-001 has failed to satisfy its users for various reasons.
It is an OE FIX pre-pressed hub assembly for Toyota models. This product allows you to install it right out of the box without purchasing additional wheel-bearing parts.
Although it is simple and fast to install, it still has a negative response from its users.
The build quality is subpar, and the product wears out prematurely. Its lifespan is too short.
After eight months, it begins to make clunking noises, even on the smooth road.
How to Make Your Wheel Bearing Last Longer?
On average, the wheel bearings may last up to 120,000 miles.
However, a wheel bearing can last longer or die sooner, depending on various factors, such as how the vehicle is driven, and the quality of a bearing brand.
Check this video guide on how to make your wheel bearing last longer.
---
Frequently Asked Questions
Does a wheel-bearing brand matter?
Yes, a wheel-bearing brand does matter. A quality bearing in your vehicle will provide you with a safe and simple drive. On the other hand, a bad wheel-bearing brand can put your vehicle in serious trouble. It can cause many issues, such as making your tire wear out quickly, making a humming noise, and ABS malfunction.
How long does a wheel bearing last?
A wheel bearing and hub assembly can last anywhere from 80,000 to 120,000 miles. But, certain factors determine the overall lifespan of a wheel bearing. Especially, the brand you choose plays a significant role, so you must avoid cheap brands.
What happens if a wheel bearing breaks while driving?
Your vehicle's wheel bearings function with the hub, tire, and wheel to provide a comfortable ride as you drive down the driveway. If a wheel bearing breaks, additional pressure is applied to the wheel, causing the wheel to wobble.
---
Final Words
Like low-profile tire brands, there are a number of cheap wheel bearing brands available on the online marketplace.
So, it is challenging for an individual to identify the bad wheel-bearing brands to avoid at all costs.
Using the cheap bearing in your vehicle can put you in a dangerous situation. Therefore, you must stay away from them.
MOOG (513179, 512518):

Poor durability
Wears out quickly

Timken (HA590036):

Heats up easily
ABS sensor malfunction
Expensive

WJB (WA512326):

Humming and rumbling sounds
Wheel vibration
High price

Detroit Axle:

Cheap quality
Short lifespan
Safety concerns

Dorman (950-001):

Subpar build quality
Short lifespan
Clunking noises
Please note that this list only highlights the specific problematic wheel bearing products from the mentioned brands, and not all of their products are of poor quality.
Always check for reviews and compatibility with your vehicle before purchasing any wheel bearing, as individual experiences may vary.
Furthermore, you must check the product review given by its users. It will help you to understand the product quality and the seller's credibility.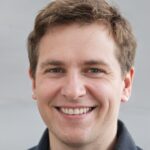 Steven Settles is a professional content writer with over 7 years of experience in writing for different niches, including brand reviews, technology, fitness, and more.
Currently, he is working as a content writer for WorstBrands, where he provides insightful reviews of different products, including home appliances, outdoor gear, fashion, and kitchen products. In his free time, Steven enjoys traveling and exploring new places.