Olive oil is a pantry staple for many households. It's a healthy cooking oil that you can also use for baking and dressing salads.
But with so many different types of olive oil on the market, it can be hard to know which one to buy. In this blog post, we will share our experience with the Irini Olive Oil brand.
The oil may not be famous in the online market, but it is popular in Greece.
Today, we'll discuss its taste and texture and how it compares to other popular brands. So, without further ado, let's start this Irini Olive Oil Review.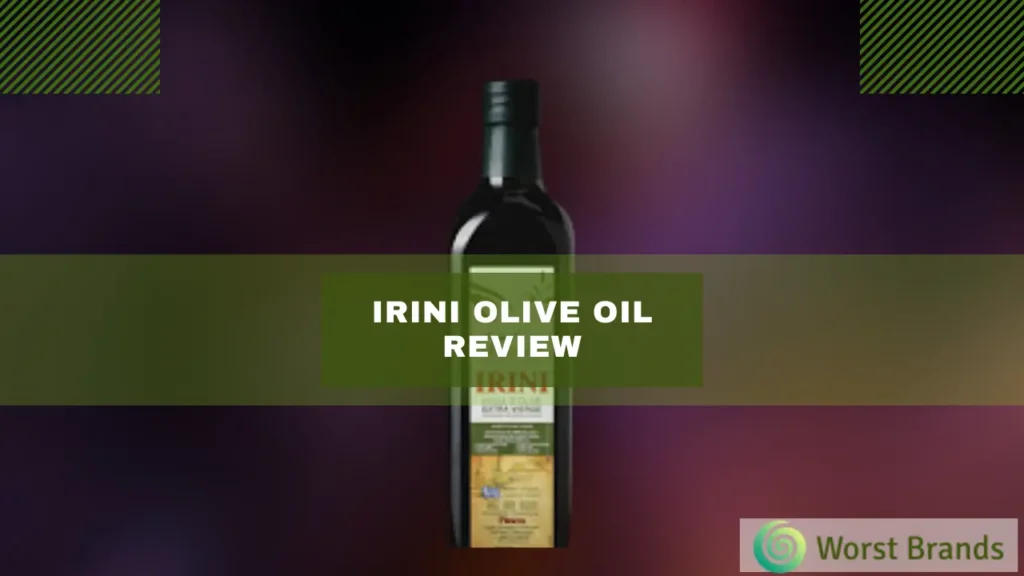 Irini Olive Oil Review
I had the pleasure of trying Irini Olive Oil, and I was impressed. The oil is not so well known.
The reason is that it is not a big brand. Rather it is a family-owned-small business. We'll get to it a bit later.
Since it is not spread over a wide scale, the company doesn't offer many products. You can only find a few products like extra virgin olive oils.
All of their items come in plastic or glass packaging. The smaller servings are transported in glass bottles with aluminum caps.
In contrast, the larger ones are in the form of plastic containers with HDPE caps. The brand uses Kalamata olives in the production of the olives.
The extraction process doesn't use chemicals, though they do utilize heat. Moreover, all their oils are manufactured from the first extraction of the olives.
Moving forward, it has a beautiful golden color with green hues. I tried the oil in a local restaurant in Greece and was impressed with its properties.
Irini Olive Oil has a strong fruity taste with earthy undertones. I could definitely taste the Greek olives in it. This olive oil is unfiltered and Greek love is bottled into each one.
The Irini Olive Oil has remarkable organoleptic characteristics and exceptional nutritional attributes.
It is also certified organic and PDO Kalamata, which ensures that the product is made of the ingredients the company claims.
Moreover, the oil has a low acidity, making it useful for human health, especially cardiac patients.
Further, the smoking point is good, but we won't recommend it for high-flame cooking.
Things We Liked
The fruity and sharp taste
Smell is aromatic
Low acidity level
PDO certified
Things We Didn't Like
Oil is extracted using heat
Not suitable for cooking on high heat
Customer Feedback About Irini Olive Oil
I have met a few buyers as well as also contacted some retailers who are in the business of this olive oil.
Most of the time, they praised this oil. They admired its taste and aroma. 7 out of 10 consumers said that they would buy this oil again.
Though not all of the customers were happy with it, the majority of the critics complained about the oil's availability as it is not easy to find.
A few were also concerned that the oil didn't taste as good as other greek oils, yet we loved its essence and flavor.
You might also like to know the Customer Reviews on Atlas Olive Oil.
Is Irini Olive Oil Good?
To a large extent, Irini olive oil is a healthy deal.
It's high in monounsaturated fats, which have been shown to improve heart health and lower bad cholesterol levels.
Olive oil is also a good source of vitamin E and antioxidants, which may help protect cells from damage and reduce the risk of some diseases.
However, like all oils, it's high in calories, so use moderation. Plus, it won't be suitable to cook over a high-temperature flame. Therefore, keep these things in mind before buying this oil.
Also Read:
Who Makes Irini Olive Oil?
Stella Galanaki is a small business owner in Galanaki Estate in Gouves who is behind the idea of Irini Olive Oil.
She's a fourth-generation olive oil producer from the village of Gouves, located on the island of Crete, Greece.
The oils are made with 100% Kalamata olives that are cold-pressed within hours of being harvested. The oil is then filtered and bottled immediately, so it's as fresh as can be.
Is Irini Olive Oil Real or Fake?
Irini Olive Oil is real but in a gray area.
It's high-quality olive oil from Greece's sun-drenched hills. The olives are cold-pressed to extract the oil, and it's then bottled in a modern facility that meets all the stringent quality standards.
However, we can't find any certification from a company other than PDO.
So, we can't say enough things about its surety. Nonetheless, the oil's organoleptic properties are good, which speaks a lot about its quality.
Irini Olive Oil Uses
There are so many ways to use Irini olive oil, and it's hard to know where to start. Here are a few of our favorites:
In cooking
Irini Olive oil is a healthy cooking oil you can use instead of other oils. It has a moderate smoke point, so it's great for normal cooking.
On salads
A little bit of olive oil goes a long way in terms of flavor. Try using it on salads instead of store-bought salad dressings.
As a moisturizer
Olive oil is great for your skin and can be a moisturizer on your face and body. It's especially good for dry skin.
As an eye makeup remover
Irini Olive oil is gentle and effective at removing all traces of eye makeup.
In homemade soap
Olive oil is a common ingredient in homemade soap recipes. It helps to create a rich, creamy lather.
To polish wood
You can use Irini olive oil to polish wood furniture and floors. Apply a small amount with a soft cloth and rub it in a circular motion.
Is Irini Olive Oil Pure?
Yes, Irini Olive Oil is pure.
It is made of 100% pure and natural Kalamata olives that are cold-pressed to extract their delicious oil.
No use of chemicals was found, though they process the oil on heat up to 33 degrees Celsius.
Unlike other oils that may be diluted with other types of oils or chemicals, Irini Olive Oil is a pure and unrefined product. Therefore, it contains all the olives' natural antioxidants, vitamins, and minerals.
Bottom Line
Irini Olive Oil is a healthy cooking oil made from 100% pure and natural Kalamata olives.
This oil has a fruity flavor and a strong scent that characterizes the top extra virgin olive oils.
To prepare the oil, the olives are cold-pressed to extract their delicious oil, which is then bottled in a modern facility that meets all the stringent quality standards.
You can use Irini Olive Oil as a moisturizer, lip balm, eye makeup remover, in cooking, or on salads.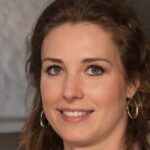 Crystal Hafley is a dedicated writer and content creator for WorstBrands, where she specializes in writing insightful reviews about kitchen appliances and fashion products.
With her expertise, Crystal provides readers with accurate and reliable information to help them make informed decisions about the brands and products they use every day. When she's not researching or writing, Crystal enjoys cooking and exploring the latest fashion trends.