As a seasoned work boot wearer, I understand the value of a comfortable and durable pair of boots that can withstand the demands of various job sites.
But not every work boot is created equal, and some fall disappointingly short of expectations.
Through my own personal experiences and those of my friends, I've come up with an honest assessment of work boot brands that you'd be better off avoiding.
List of The Worst Work Boot Brands To Avoid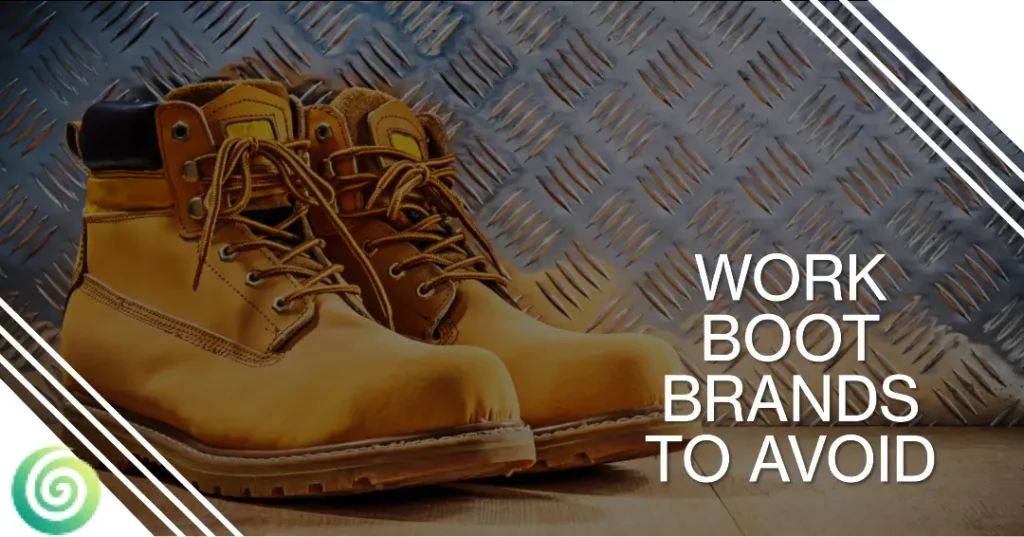 Wolverine, Keen, Carhartt, and Dr. Comfort are the worst work boot brands to avoid due to discomfort, poor fit, bulkiness, and lack of padding. Invest in alternatives for a better work experience.
1. Wolverine Toe Work Boot: Uncomfortable Steel Toe and Uneven Fit
At first glance, the Wolverine Toe Work Boot seemed like it might be a decent choice. Quality-wise, the materials, and construction appeared to be okay.
However, I couldn't really speak to their durability because I couldn't wear them long enough to find out how they'd hold up.
The problem with these boots lies in their fit, particularly in the left boot. Every time I took a step, I felt as if the boot was pressing me down, causing my last two toes to ache. The discomfort was unbearable, to the point where I had to stop wearing them altogether.
Here are the main reasons why I recommend avoiding Wolverine Toe, Work Boots:
Uncomfortable Steel Toe: The steel toe feature, while essential for safety, adds to the discomfort of the boots.
Uneven Fit: The left boot, in particular, causes significant pain due to its poor design.
Unknown Durability: Since I couldn't wear them long enough to find out, it's hard to say how well these boots would hold up over time.
2. Keen Cincinnati Boot: Bulky, Hot, and Uncomfortable
Moving on to the second brand, the Keen Cincinnati Boot has its own set of issues. While the overall quality of the materials and construction seemed decent, these boots are some of the bulkiest I've ever worn.
Walking around in them felt like I had bricks strapped to my feet, which made it difficult to work effectively.
To make matters worse, these boots are far from breathable, leading to hot and sweaty feet after just a short period of wear. As a result, I found the Keen Cincinnati Boot to be highly uncomfortable.
Here's a quick rundown of the issues with Keen Cincinnati Boots:
Bulky Design: These boots are heavy and cumbersome, making it difficult to move around with ease.
Lack of Breathability: The boots quickly become hot and uncomfortable, which is a big problem when you're on your feet all day.
Discomfort: The combination of their bulkiness and poor breathability makes them one of the worst safety shoes I've tried.
3. Carhartt Toe Work Boots: Uncomfortable Eyelets and Uneven Steel Toe
Adding to the list of work boot brands to avoid is Carhartt Toe Work Boots. Despite Carhartt's reputation for quality workwear, these boots have issues that make them a poor choice.
Problems with Carhartt Toe Work Boots include:
Uncomfortable Eyelets: Dig into the leg above the ankle, causing persistent discomfort.
Uneven Steel Toe: Poorly angled steel toe in the right boot presses against toes and causes pain.
Insufficient Padding: The tongue of the boots lacks enough padding for adequate comfort.
4. Dr. Comfort Boss Work Boots: Uncomfortable and Painful
A friend of mine tried out the Dr. Comfort Boss Work Boots and had quite an unfortunate experience. Despite the name "Dr. Comfort," these boots turned out to be the complete opposite.
Here are the main issues my friend faced with these boots:
Hard Insoles: The insoles felt like walking on plywood, causing significant discomfort.
Tough Padding: The padding around the tops was hard and inflexible, making it painful to wear the boots.
Sores on Feet and Ankles: Due to the lack of proper padding, my friend developed sores on their feet and ankles after wearing the boots.
You might also want to know about the following:
Conclusion
Finding the right work boots is crucial for comfort, safety, and overall job performance. However, not all brands deliver on their promises. Based on my experiences and those of my friend, it's best to avoid the following work boot brands:
Wolverine Toe Work Boot: Uncomfortable steel toe and uneven fit.
Keen Cincinnati Boot: Bulky, hot, and uncomfortable.
Carhartt Toe Work Boots: Uncomfortable eyelets and uneven steel toe.
Dr. Comfort Boss Work Boots: Uncomfortable and painful, causing sores on feet and ankles.
When choosing your next pair of work boots, keep these worst work boot brands in mind and explore alternative options that prioritize comfort, durability, and safety. By doing so, you'll be more likely to find a pair of boots that meet your needs and help you perform at your best on the job.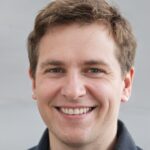 Steven Settles is a professional content writer with over 7 years of experience in writing for different niches, including brand reviews, technology, fitness, and more.
Currently, he is working as a content writer for WorstBrands, where he provides insightful reviews of different products, including home appliances, outdoor gear, fashion, and kitchen products. In his free time, Steven enjoys traveling and exploring new places.