Who wouldn't love to travel with comfort? That is why people decide to buy travel trailers.
But, there comes a huge problem. We know you are buying an RV to make your trip memorable, but what if you buy an RV that turns out to be a complete disappointment?
Wouldn't your trip get spoiled? That is not pretty, to be honest, right?
Don't worry; there is a way to solve this problem. And that is by doing proper research and knowing which travel trailer brands to avoid.
As per the customer's feedback and our research, the travel trailer brands to avoid are Hurricane, Jayco, Fleetwood, Coachman & Keystone.
To find the best one, you should first differentiate between the poor and the best one.
Therefore, today we have decided to review the list of 8 travel trailers not to buy.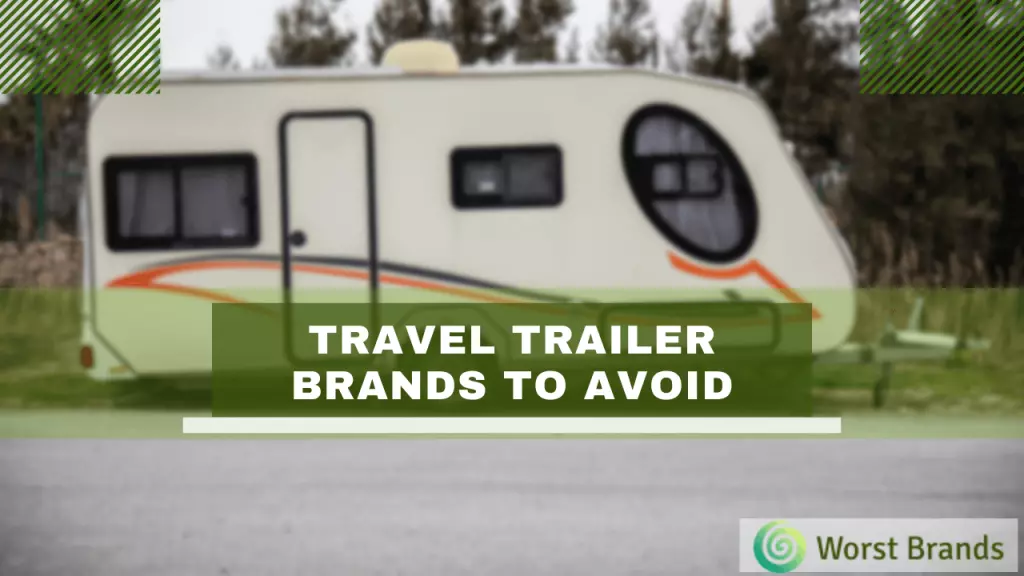 Related:
List of Travel Trailer Brands To Avoid
Are you ready to learn about the worst RV brands? Then what are you waiting for? Let's jump straight into it.
| Travel Trailer Brand | Customer Service | Quality | Reliability | Reasons to Avoid |
| --- | --- | --- | --- | --- |
| Hurricane | Poor | Poor | Unreliable | Poor customer service, faulty breaks, low-quality materials |
| Jayco | Poor | Poor | Unreliable | Awfully working interior, poor installation, poor plumbing |
| Fleetwood | Poor | Poor | Extremely unreliable | Greater chances of wear and tear, technical and structural defects, battery doesn't charge |
| Coachman | Poor | Poor | Unreliable | Extremely poor quality materials, technical difficulties |
| Keystone | Poor | Poor | Unreliable | Many leakages, poor quality furniture, neglect consumer complaints |
| Forest River | Unresponsive | Poor | Unreliable | Poor quality products, unreliable, leakage and sinking floors |
| Gulf Stream | Can't stand behind their product | Poor | Unreliable | Poorly constructed, water lines leakage, rusting due to consistent leakage issues |
| Coleman | Not specified | Poor | Unreliable | Unreliable, need for replacements too often, low-quality materials |
Note: The manufacturers that we are going to mention in this review are not entirely bad. These makers have manufactured some products that have gained negative feedback from many people. While reading, make sure that none of these brands is added here based on our choices. We have based our review on consumer feedback.
1. Hurricane
Hurricane is one of those not-so-popular travel trailer brands. But, this is not the reason we consider this manufacturer as one of the least reliable.
This maker would have topped if we were to compose our list based on beautiful interiors. Sadly, it is not what we will do here.
Also, it is worth mentioning that this brand has working stations in their travel trailers, which is a plus point for sure. However, the plus points are not so strong that they would change our minds.
Hurricane, as per the consumer reviews, is said to be using pretty old parts in their RVs. And if you are thinking about getting a repair, then be ready to pay for it from your pocket.
So, don't let its pretty and unique interiors and friendly price tag fool you.
Because, if you are thinking about going for this company just because of these factors, then let us tell you, you are making a big mistake there.
If you are still not sure, have a look at some other cons of this manufacturer that might be helpful for you.
Reasons To Avoid
Poor customer services
No warranty for repairs
Faulty breaks
Low-quality hydraulic lines
2. Jayco
The second travel trailer brand to avoid is Jayco. Now, this manufacturer is quite popular among camper enthusiasts because of its beautiful and unique looks. Moreover, they also come in the budget-friendly category.
However, we included Jayco in our list because of its poor quality and unreliability.
Jayco does focus on making famous vehicles for their unique features. However, it is seen that these features have been nothing but a hassle for people.
No matter how beautiful the features are, they'll cost you more than you thought. Some people have complained about consistent ventilation failures.
Jayco is also said to be one of the worst travel trailers because they have very poor customer service. They compromise on reliability and durability to save money that would be spent on repairs.
To make it a little simpler for you, we have also mentioned some other drawbacks of Jayco. Take a look.
Reasons to Avoid
No compensation for damage
Awfully working interior
Huge amount of maintenance
Poor Installation
Poor plumbing
3. Fleetwood
Fleetwood is a very popular travel trailer brand that has been for more than 6 decades now. Back in the day, they were pretty famous for their high-quality manufacturing and extraordinary performances.
However, gone are the days of their popularity, now if we look at the current reviews, they have more negative ones.
People have complained that the latest products have been made of inferior quality and have many defects and shortcomings.
Forget shortcomings. One of the essential things that any brand is based on is customer service. And that is where it lacks the most.
If you ever think about discussing your problems with Fleetwood, be prepared to be left with no answers.
Apart from customer service, another problem that we found with Fleetwood was the water tank is prone to leakage.
Below are some other cons of Fleetwood. Shall we take a look?
Reasons to Avoid
Greater chances of wear and tear
The Battery doesn't charge
Extremely unreliable
Technical and structural defects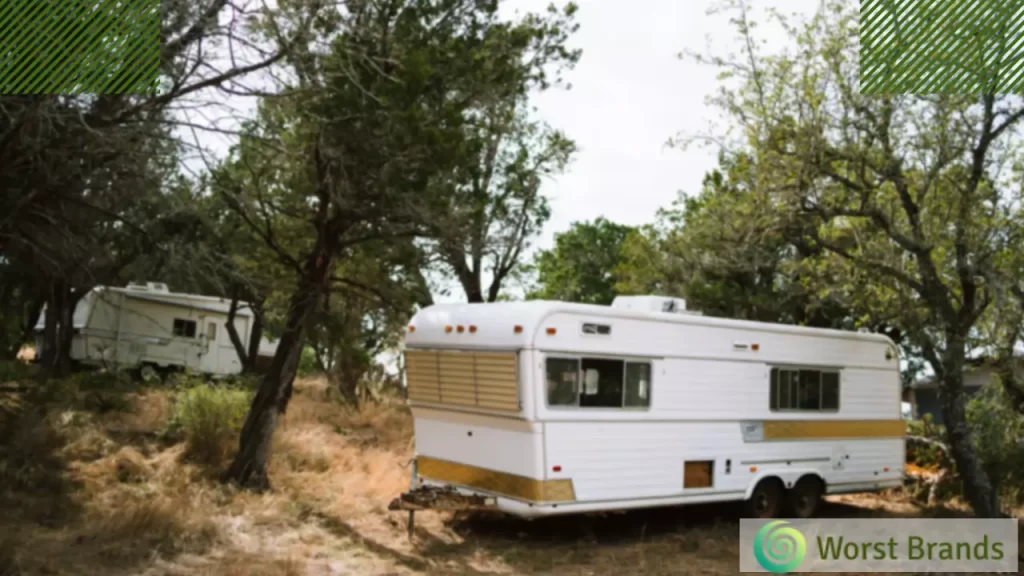 4. Coachman
Coachman has been there for quite a long time now. And the vehicles produced coachman are said to be very impressive and elegant in design.
It is a subsidiary of one of the greatest motorhome brands, Forest River Inc. However, that doesn't mean that it would be as efficient as him.
You will notice that coachman is a travel trailer brand that a lot of people complain about. This maker has produced vehicles that have failed to stand up to people's expectations.
Some consumers have complained about facing weak lounge chairs, shower leakages, and extremely poor quality material.
Some said that the drawers and sliders are pretty fragile to handle any wait. Also, the RVs made by this company have come up with a lot of technical difficulties.
Coachman is a brand that every traveler runs away from, so you should do the same. So, these were some of the reasons for adding this brand to our list of the worst caravans.
We have also mentioned some other drawbacks. Let's have a look at them.
Reasons to Avoid
Freshwater drain lacks a valve
Crooked screws
Broken electric levelers
Leakage around the sink and shower
5. Keystone
So, the next motorhome brand to avoid is Keystone. Keystone is one of the most well-known Towable travel trailer manufacturers that are famous for creating fuel-efficient vehicles.
However, no matter how famous they are among travel enthusiasts, Keystone still has many leakages that it needs to work on.
Many consumers have complained about technical and structural issues. Also, Keystone is famous for its unreliable RVs.
The material used in Keystone is not durable, as many customers have complained about the cabinets falling off the hinges only for a short duration.
If you have any queries related to RV, we recommend not asking customer services as they won't be helpful.
So, these reasons overall have made us call Keystone one of the RV brands to avoid in 2021.
Are you still confused about whether consider Keystone or not? Go through some other drawbacks.
Reasons to Avoid
Poor quality furniture
Hard to operate the control board
Hard to navigate website
Neglect consumer complaints
6. Forest River
Forest River, according to some people, is one of the worst camper brands. However, some people think otherwise.
Based on consumer reviews, we are confused about putting this company in the worst category or the best one.
Forest River is famous to be "one of the largest travel trailer manufacturers" in the USA. It is also a very trustworthy and reliable company.
However, due to some issues in their recent models, people have started to lose their trust in Forest River.
People have complained about leakage and sinking floors in some current models.
And, the least reliable of all, there isn't any proper reply from their customer support services.
We leave the decision to you. Whether they are brands you should stay away from, or would you give them a try?
Reasons to Avoid
Poor quality products
Unreliable
Unresponsive customer service
7. Gulf Stream
The next brand that stands between worst and best is Gulf Stream. Gulf Stream is one of the highly reputable companies. It is famous for high-quality travel trailers.
However, a lot of issues have surfaced. Many models now have very unattractive appearances. And the poor quality of these products cannot be ignored.
Some people have complained about poorly installed parts and rusting due to consistent leakage issues. Check out some other issues before you plan to buy an RV from Gulf Stream.
Reasons to Avoid
Can't stand behind their product
Poorly constructed
Water lines leakage
8. Coleman
Coleman is a very well-reputed company that is known for manufacturing trailers that are a blend of comfort, elegance, and style. They offer a wide range of floor plans.
However, it is noted that the trailers are made of highly low-quality material and that people need replacements too often.
One user complained that the shower had some problems, and it started spewing water every.
In case, you are not sure what to decide, we have also mentioned some cons of this brand below. Take a look.
Reasons to Avoid
Unreliable
Heater or AC failures
Furniture wears out soon
So these were the 8 least reliable 5th wheel brands to avoid at all costs if you don't want to spend your money and time on buying something trivial.
Now that you know about the worst manufacturers, why don't we look at a few of the most reliable motorhome brands?
Who knows, going through these brands might help you in finding your dream RV. Sounds tempting? Then, what are you waiting for? Let's dive straight into it.
Also read:
Our Recommended Travel Trailer Brands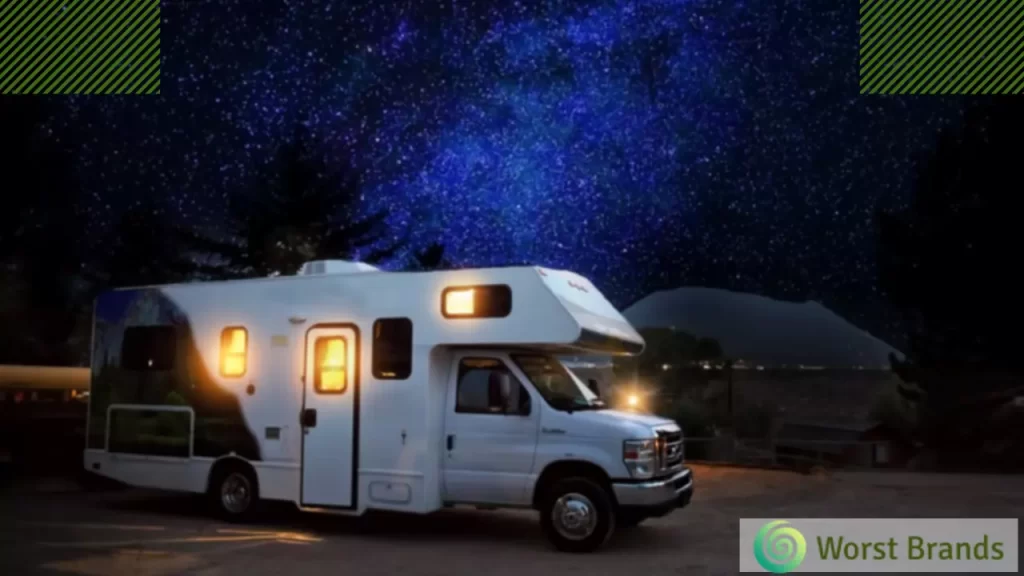 1. Winnebago
Winnebago is a well-established travel trailer brand that is known for its high-quality, affordable motorhomes.
From Minnie Plus to Micro Minnie, Winnebago is quite famous for its three models.
There is a vast range of features and designs, so feel free to explore and choose the unit that suits you the most.
Another thing that attracts everyone towards this brand is its 3 years of warranty. Wait, it has more. Take a look.
Perks of Having Winnebago
Direct Vent Furnace
Standard Bathroom
Very well structured
Choice in exterior graphics
Has variety for both small and large families
2. Airstream
Airstream is one of the most famous travel trailers when it comes to luxury and quality.
They are known for their polished aluminum and dome-shaped outer, which are said to be inspired by aircraft.
Also, Airstream travel trailers are made of high-quality material and are therefore very reliable. Although Airstream is a little on the expensive side, that is entirely understandable.
Many users have said this travel trailer has become their favorite. According to them, it is agile, cozy, and very livable. And maybe this is the reason that Airstream is so in demand.
Airstream Flying Cloud is the most famous travel trailer by Airstream. Let's have a glance at a few pros of Airstream:
Perks of Having Airstream
Great for large families
Highly durable
Luxurious Feel
3- years transferable warranty
Other Brands To Avoid
Travel Trailer Buying Guide
Key Considerations for Buying a Caravan or Travel Trailer
1. Know your intended use and choose the right type of trailer.
2. Research thoroughly to find a durable and cost-effective model.
3. Decide between a new or used RV based on budget and needs.
4. Test-drive multiple options to find the best fit for your lifestyle.
5. Consider additional features and alternative uses for your travel trailer.
Caravans and travel trailers provide a variety of benefits that go beyond just shelter.
With their utility and versatility, they can be used for everything from camping to various outdoor activities.
If you are planning to buy a caravan or travel trailer, it's important to know your options so that you can make the most out of them.
There are a few things to keep in mind when you are in the market for a new travel trailer.
In this buying guide, we let you know the important consideration that you need to know before purchasing a travel trailer.
Check out the following steps before buying a new Caravan or travel trailer.
1) You Must Know What Type of Trailer You are Looking For
Buying a trailer can be a bit challenging. After all, there are so many choices, and it often becomes overwhelming when you're first starting out.
When buying a trailer, you should know the exact type of caravans you are looking to buy.
Caravans are generally used for camping out, but there are many other purposes as well.
For example, some people use caravans to transport certain items from one venue to another. Others might use them as a mobile office for their business.
Questions to ask yourself when purchasing your first travel trailer:
Do I want an enclosed or an open-air hauling?
What size am I looking for?
What kind of features do I need in my new trailer?
2) Do Enough Research on the Travel Trailers
The key to purchasing a great, durable, and low-cost trailer is to do your research. Look at the different models on the market so you're not settling for something that may not be worth it in the long run.
There are various models on the market today, but some are better than others. It is essential to weigh all of your options when making a purchase, like choosing between length and weight capacity.
Once you choose your preferred length, it's time to narrow down which model appeals most to you.
With so much variability in the market, deciding whether or not this purchase will be worth it takes some time and effort.
But, if you spend enough time on research, you will surely get a good model at a reasonable price.
3) Decide Whether You Need a New RV or a Used RV
When it comes to buying a new RV, many things can influence the decision. It's important to consider those factors and decide whether you need to buy a new RV or a used RV.
When it comes to buying a used RV, the most crucial factor is how much money you want to spend.
It might be cheaper, but there might be some hidden problems that can make it harder for you to enjoy your trip.
Buying a new RV is often more expensive than buying a used one, but they often come with warranties and other added benefits that make them worth the investment.
The best advice when shopping for a travel trailer is to consider what sort of camping trips you'll be taking and whether or not the features offered by each model will meet your needs.
Here are three steps to help guide your decision on whether or not you need to buy a new or used RV:
Compare prices
Compare prices between retail stores
Compare prices of top dealerships
4) Thoroughly Test-Drive all Options Before Making a Decision
The decision to buy a travel trailer or not can be tough. The variation of options, sizes, and prices makes it difficult to decide which one is right for you – until you know what they are like firsthand.
Thankfully, there is an easy way to test-drive them all before making your decision.
So, in this way, you will be able to understand which model is perfect for your family's lifestyle.
Remember, buying a new or used RV is a huge investment. This purchase will give you years of enjoyment, so you should test drive before buying because it will become your family's second home.
5) Consider All the Additional Features of the Travel Trailer
When you are considering your purchase of a travel trailer, be sure to consider factors like additional features.
Travel trailers are often bought without considering what they can be used for. They can range from being a live-in hobby or vacation home to simply a place to store your belongings when you don't need them at your main residence.
For instance, some people use their trailers as a second business or as an online storefront selling products and services.
There are also considerations that should be factored in before buying a trailer, such as the size of the vehicle, how much space is needed for it, and the vehicle's energy efficiency.
5 Types of RVs for Camping Trips
For many people, RV camping is a popular mode of mobility. Also, it is convenient and quick.
The 5 types of RVs for camping trips are:
Tent
Pop-up
Van
Motorhome
Travel Trailer
They each have their pros and cons based on what people want from it.
However, there are a few things to consider before purchasing one and taking it on a trip.
1) Size:
There are three main types of RVs – tiny, small, and large.
Tiny RVs: are the most affordable but tight on space for luggage or people.
Small RVs: fit more luggage but can feel too crowded with lots of people.
Large RVs: have the most space for gear but may be too big to transport easily.
2) Gas:
Gas-powered RV models provide more power than electric models. They are typically cheaper in the long run because they use less gas. However, these models require upkeep which can lead to higher costs over time. Electric
3) Other Features:
Other than the size, additional features such as insulation, storage capacity, climate control, kitchen space, etc., can vary depending on each type of RV.
What You Should Know Before Buying a Travel Trailer?
You should first have a clear idea of what you want to do with the trailer before you buy one.
You must determine if you will use it as a mobile home, a recreational vehicle, or a vacation house.
For people who are just looking for an RV-style trailer that can be parked in the yard and used for camping and recreation, there is nothing really complicated about buying one.
Most off-road trailers can be purchased relatively cheaply, and they can also be driven on most highways in America.
For people who are interested in using the trailer as a vacation home, it is important to know whether or not the location of your site will allow for full hookups when buying your trailer.
Full hookups include water and sewer connections which make them helpful when camping in remote locations.
So, it is important to know whether or not the location of your site will allow for full hookups before deciding on purchasing a trailer.
---
5 Things You Must Do After Buying a New Travel Trailer
After purchasing a new travel trailer, you might feel like you have so much to do. But once you get the trailer up and running, there are some things that should always be done.
Some of the most important things to perform after buying a new travel trailer include:
Get it registered and licensed
Set up your utilities
Place a security deposit at a local bank
Start driving it on designated roads
Enjoy the ride!
Frequently Asked Questions
How long do Travel Trailers last?
Travel trailers are one of the most popular options for people who want to hit the road with their families.
They're affordable, often spacious, and a great way to get the outdoor adventure that you crave.
These vehicles may last for decades, with a ten-year average lifespan.
Do travel trailers hold their value?
Whether or not a travel trailer holds its value is not easy to answer.
It depends on how long you plan on holding onto it. If you plan to hold onto the trailer for a year, it will probably hold its value fairly well.
However, if you plan to keep it for five years, then there is a chance that the value will decrease drastically.
Final Thoughts
We hope this review has helped you to get to know about a few of the Travel trailer brands to avoid.
Now that you know exactly what travel trailers not to buy, we guess it has become easy to choose the best ones.
While reviewing the RV manufacturers, we concluded that quality was the thing that was cause why people disliked these brands and called them the worst motorhome manufacturers.
Therefore, the next time you purchase a travel trailer, make sure you buy the one with the most incredible quality. So, both your money and time don't go in vain.
To help you a little out, we have also mentioned some of the best RV makers.
So, among the mentioned brands, which maker do you find the bad and which one is the best?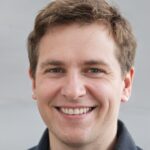 Steven Settles is a professional content writer with over 7 years of experience in writing for different niches, including brand reviews, technology, fitness, and more.
Currently, he is working as a content writer for WorstBrands, where he provides insightful reviews of different products, including home appliances, outdoor gear, fashion, and kitchen products. In his free time, Steven enjoys traveling and exploring new places.