WorstBrands.com is a participant in the Amazon Services LLC Associates Program, an affiliate advertising program designed to provide a means for sites to earn advertising fees by advertising and linking to Amazon.com
Buying a carpet is not just a matter of picking a color or collection that appeals to you. It is a significant investment that will enhance the aesthetics of every room in your home.
But choosing a reliable carpet brand is quite difficult since there are a number of options out there.
So, you must check out our guide on the worst carpet brands to avoid on the market before making a final decision.
List of 5 Worst Carpet Brands to Avoid
Carpet choice depends on various factors, such as pile density, types of material, style, color, and price.
Our team has reviewed the top 20 carpet brands on the market. To help you make the right choice, we picked the carpet brands with the most negative reviews.
In addition, we also got feedback from the users on various online customer forums.
Check out the list of the worst carpet brands to avoid in 2021.
1. Capel Rug

The Capel Rugs is a well-known American brand and offers quality rugs in a variety of designs and sizes. Their products are considered reliable by many people.
But, recently, the carpet quality has been dropped, and many customers are not satisfied with it.
The Capel has received a lot of criticism due to the poor quality standards by its users at online customer portals.
Check out the following issues of Capel Rug before buying.
Carpet loses its thickness under high foot traffic and accelerates matting and crushing
Sprouting of the fibers
Under humid environment it ripples
Attracts dust, which is unhealthy for your lungs
It stains easily
Only one year warranty
2. STAINMASTER Carpet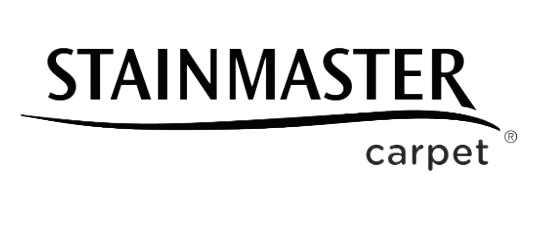 Stainmaster carpet offers a wide range of colors and styles in their product line at reasonable prices. However, the quality of the rug is average and wears out quickly.
Because of its excellent marketing campaigns, people are drawn to this brand. The company seems to be more concerned with advertising than with quality.
So customers have numerous complaints against it, and they are no longer the top choice on the market.
Below are the drawbacks of using their carpets that you need to know before buying.
It fades over time
Lots of waves and attracts dirt
Stains do not come off easily
Matting and crushing problem, which reduces the longevity
Warranty offer is a scam
3. Mohawk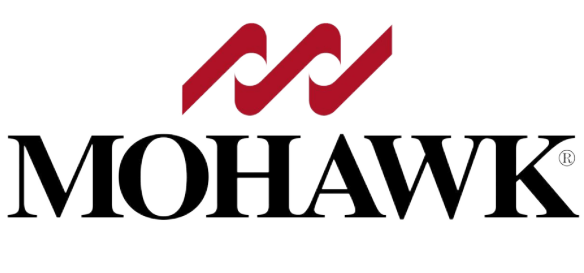 Mohawk Carpet is in the business of carpet for more than 200 years. They are well known for their innovative styles. But are they still worthy in the market?
Despite being the pioneer in this industry, its users have submitted many complaints on several issues using Mohawk carpet.
Check out the following issues before you count on them.
You will have a hard time removing the stains
Carpets wear out quickly, which means losing the weight and pile fiber
Carpet designs are not fascinating
Average quality
4. Shaw Carpet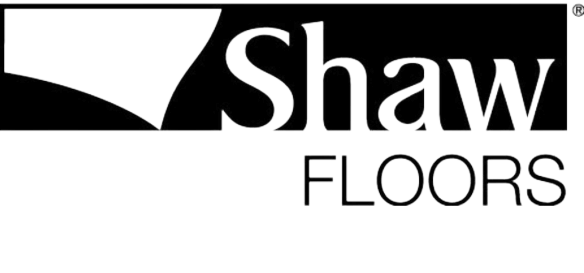 Shaw Floors owns one of the largest mills in the US. They are famous in the US market for offering a wide range of styles in their product line at different prices.
Why is Shaw Floors on the list?
There are a lot of sellers selling cheap quality Shaw products. Most of them are not authorized. You must avoid these fake sellers as they are selling cheap quality carpets made with inferior materials.
The following are the issues that you will encounter in these carpets.
Susceptible to stains and dirt
Its pattern start fading after a year
Pigment Issues
Stains don't come out easily
The company does not support its warranty
5. Karastan Carpet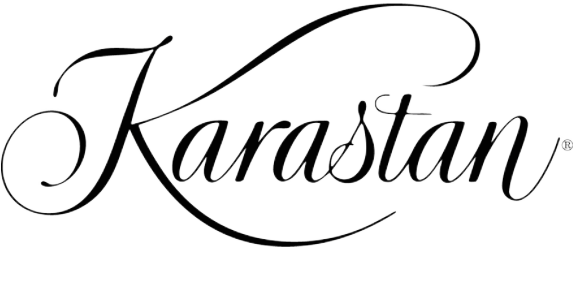 Karastan Carpet offers you many decent products on the market. With exclusive strand, they offer 130 styles and many fabric types.
But in terms of quality, they have also disappointed the users.
When purchasing a Karastan carpet, keep the following points in mind.
Hard to clean and may require professional cleaning
Vacuuming will damage the edges
The carpet gets damage and split easily
Matting and crushing issue
The company doesn't standby its warranty
---
Carpet Buying Guide – How To Choose a Carpet
When looking for the cheapest option on the market, most people end up with a low-quality carpet because they don't know how to choose a carpet.
Indeed, buying a rug is a long-term investment. So, selecting a brand with inferior quality will give you many future problems.
Let's look at some of the most significant factors to consider when looking for new carpeting.
1. Density & Weight
A rug's thickness and weight are measured in ounces, with each square yard usually weighing between 25 and 50 ounces. This has a significant impact on the style and longevity.
2. Types of Material
It is another vital aspect to check while buying. The material used in the carpet determines its overall quality and durability.
To make the carpet's fabric, you can use various materials, such as polyester, wool, nylon, olefin, sisal, or cotton.
3. Types of Style
There are hundreds of carpet styles available on the market. You can choose them after checking the material quality and other pros and cons of the product.
The following are the three styles of carpet.
Cut Pile (Best for residential)
Loop (Best for heavy foot traffic)
Cut and Loop (It is a combination of cut and loop)
4. Durability:
Durability refers to how long your carpet will last before it needs to be replaced. This depends on the materials used to create the carpet.
For example, nylon has an average lifespan of eight to ten years, while the wool can last for up to thirty years. Of course, the longer the material, the higher the price.
5. Color Choices
Colors always improve the look of your home. So, choose a color that complements your interior design.
However, be careful while choosing a carpet in light color if you have children or pets in your home because stains stay longer on light colors.
6. Prices
Price is dependent on various factors, such as material quality, style, color, density, and weight. When buying, always check the prices of other alternatives with the same features offered.
Also, check the warranty and retailer's credibility before paying.
7. Installation:
There are many things to consider while installing your new carpet. You should know what type of glue is used for the installation, whether it is hot or cold glue, and how it is affected by temperature.
You should also know if the adhesive is mechanical or chemical, how well it bonds the carpet to the subfloor, and if there is a release agent involved.
8. Resistance and Maintenance:
All carpets have a resistance factor, which is how well they resist stains. The higher the number, the more resistant it is. But, there's another element to consider: How easy is it to clean your carpet? The lower the number, the easier it is to clean.
Moreover, all carpets need to be vacuumed at least twice a week. However, regular cleaning will prevent allergens, dust mites, and dirt from accumulating in your home.
If you have young kids or pets, you should do it even more often. Carpet cleaning is necessary to maintain its appearance and extend its life.
9. Warranty:
This is another vital aspect you should pay close attention to. If the manufacturer offers a warranty, you should go for it. However, make sure the warranty is valid in your country. There are many countries where the warranties offered by the manufacturers are invalid.
Mistakes to avoid when buying a carpet
When purchasing a carpet, you must ensure that you are purchasing the correct product. There are many mistakes that people make when purchasing carpets. Summing up these mistakes will help you make a wise decision.
1. Buying Carpets with Low Price Tags:
There is no such thing as the cheapest carpet. Always check the features of the product before making the final decision. Also, make sure the retailer you are buying from has a good reputation and a valid license to sell the product.
2. Preferring Imported Carpets:
This is one of the most common mistakes people make. When it comes to purchasing carpets, always check for domestic products first. In the long term, this will save you money. Also, if possible, buy from a well-known brand rather than going for the cheapest option.
3. Buying Carpets Based on Personal Taste:
Personal preference should never be your main factor when buying a carpet. Make sure the product suits your needs before making a purchase. Also, it is a good idea to discuss your requirements with a professional who has experience in the field.
4. Not Checking the Features First:
This is another common mistake people make when they are looking for a carpet. They only focus on the price of the product. The features of the carpet are as important as the cost. Always check these first.
5. Assuming All Carpets Are Created Equal:
When it comes to buying a carpet, you need to know its construction. Go for a carpet that has a nylon or polyester backing. Avoid buying a carpet with a rubber backing as it may result in a lot of cleaning problems.
6. Not Reading the Inscription on the Sides:
There is a very useful tip all retailers with a large carpet display should impart upon their customers. This is, pay attention to the side inscription. This will show the primary material used in the carpet's manufacturing. So, you can make a decent choice when buying a carpet if you know this.
7. Buying Carpets Based On How They Look:
You should never buy a carpet because of how it looks. It is important to consider how the carpet will look after it has been installed in your home. If possible, take a sample of the carpet you want to purchase to your retailer and have him install it in your home.
8. Buying Carpet Because of Its Dealership or Retailer:
This is another mistake people often make. You should avoid this one at all costs. Make sure the retailer you are buying from has a good reputation and a valid license to sell the product. Also, make sure the retailer you are buying from has the carpet you want in stock.
Well, these are the most common mistakes that people often make. So, you need to keep these things in mind to know what are the carpet brands to avoid.
Types of Carpets | Which one Should You Buy
Carpets are an important decorative item in your house. You should not buy a carpet that does not suit your needs, preference, or the size of the room.
And, carpets come in different types. The type of carpet you have depends on your preference, the amount of money you are willing to spend, and the accommodating needs of your home.
You'll be able to pick the perfect carpet for your home once you've examined all of these factors. Take a look at some of the most popular carpet types and their usage.
1. Wool:
Wool is the densest, warmest, and most comfortable material made from natural fibers.
It adds comfort, durability, and a natural look to your home. Because wool is a natural product, it tends to breathe which helps keep your home cool in the summer and warm in the winter.
It also has a tendency to be hard-wearing and has excellent stain resistance. Wool carpets are easy to clean and require little maintenance.
2. Synthetic:
A synthetic version of wool is just what it says on the tin. It is the man-made version of wool and is often used as an alternative to wool carpets.
It is very similar in looks, feel, and performance to wool but is machine-made rather than grown or made naturally. Like wool, it is hypo-allergenic and easy to clean.
However, it tends to shed more than wool so it must be vacuumed more frequently. It also tends to wear out faster than wool. Lastly, it does not have the same natural character as wool and has a plastic look.
3. Oeko-Tex Certified:
Oeko-Tex is an independent organization that tests products for quality and durability. All carpets sold in the United States must meet the stringent standards set by this organization.
They test the material (not the actual carpet), the production process, and the product's durability. This means you can buy a carpet made with Oeko-Tex certified materials and still have it made by a company that does not have to pay the extra costs associated with using this certification.
Oeko-Tex certification ensures your new carpet will last longer, look better, and feel better over time. It is an inexpensive way to extend the life of your investment.
Carpets that are made with Oeko-Tex materials are green in color and the label will often say "100% Natural".
4. Nylon:
Nylon is the most common material used to make carpets today. It is a man-made fiber that is strong, long-lasting, and resistant to heat.
On the other hand, it is a little slippery which makes it uncomfortable for some people to walk on. It has a tendency to wear out faster than wool or natural fibers.
However, it is very affordable so it is a great choice for homes with children and/or pets. It also offers good stain resistance and is simple to clean.
5. Polyester:
A man-made fiber that is as strong as nylon and has similar heat resistance. However, it is slightly less slippery than nylon and has a more natural character.
It wears well, is easy to clean, and has good stain resistance. It may also be dyed in a variety of colors and has a soft hand feel.
6. Cotton:
Cotton is an all-natural fiber that is strong, durable, and heat resistant. It has an appealing look and feels and is easy to clean. It wears well, is not slippery, and has very good stain resistance.
Like wool and polyester, it tends to wear out faster than other fibers but this is true of all-natural fibers. It's a wonderful option for houses with heavy traffic areas because it's relatively inexpensive.
7. Silk:
This is a man-made fiber that is as strong as nylon, has a similar heat resistance and stain resistance, and feels luxurious against the skin. It has a more natural character than other man-made fibers and has an appealing look and feel.
It's long-lasting, easy to clean, and has a good wear pattern. Silk is hypo-allergenic and resists dust mites, mold, and mildew. Also, it resists stains well and does not absorb moisture as readily as other materials. With a wet towel and a little soap and water, it may be cleaned.
8. Other Natural Fibers:
There are many different kinds of other natural fibers used to make carpets today. Be sure to ask your dealer or check the label to find out what kind of fiber your new carpet is made of.
For example, is a robust, long-lasting, and heat-resistant fiber. It has an appealing look and feels and is easy to clean.
To conclude, it has good stain resistance and is soft against the skin. It also has the ability to be cleaned with a damp cloth and a little soap and water.
Sorghum is another natural fiber that is very strong, durable, and heat resistant. It has a more natural character than other natural fibers and feels luxurious against the skin. It's easy to keep clean and stain-resistant.
A damp towel and a tiny bit of soap and water can also be used to clean it. The wool comes in various kinds, so be sure you buy the correct one for your purposes.
The Best Ways to Find the Best Deals on New Carpets
Finding the best deals on new carpets can be a daunting task. You might not know where to start, what to look for, or how to go about finding the perfect carpet for your home.
The following are some tips on how to get the best deals on new carpets.
Look at the pricing of similar used products to what you're looking for.
It is always important to compare brands and styles when looking at potential options.
Make sure that all of your time is spent focused on purchasing your new carpet rather than shopping around or comparing options with other potential buyers. Absolutely do NOT allow yourself to be distracted by anything except the carpet you want.
Ask a good friend or family member who has recently purchased a carpet to help you out. They will almost certainly have a suggestion as to where you should look for the best deals.
Check with your local real estate agent. Chances are, he or she has access to information that you don't and may know of a great place where you can get a bargain.
Check with your local floor covering retailer. Most of them buy their merchandise from wholesalers and they may be able to offer you a better deal than what you would find through a direct sale from the manufacturer.
Call your local homemaker's association. Chances are, there is someone in your area who is willing to donate or sell you some carpet at a very low price.
There are many other ways to find the best deals on new carpets but the ones mentioned above are the most common.
You may also read
Treadmill Brands to Avoid
Frequently Asked Questions
What color carpet is most popular?
Gray and beige.
Color trends are always changing as it is always dependent on the taste and preference of people. However, in 2021 lighter colors are still trending, such as gray and beige.
What is the best quality carpet?
Nylon carpet
The best quality determines the type of material used in manufacturing, and nylon is a high-quality fiber. It is used mainly in bedrooms carpets because they are durable, comfortable, and easy to maintain.
What is the best month to buy a carpet?
December or January.
These months tend to be slower than other months for business. So, many retailers offer discounted prices and are ready to negotiate.
Conclusion
We hope this article has furnished you with helpful advice on which carpet brands to avoid.
There are various essential factors to consider while shopping, including quality, material type, color, style, and personal preference.
But, there is one important aspect we would like to disclose the warranty issues. Most customers rejected the brands mentioned above because of their unwillingness to embrace the customers' valid claims.
So, it must be your big concern to check the warranty support from a company. If you have any questions or want to add another worst brand, please leave a comment below.