Selecting a dishwasher that meets both your needs and budget may be difficult, especially when many bad models are available on the market.
To make things simple, we have carefully compiled a list of the worst dishwasher brands to help you make the right decision.
A dishwasher is something that you don't buy regularly. So, you must take your time and do thorough research before deciding on any company.
As per the research of our team and users' feedback, the dishwasher brands to avoid includes Frigidaire, Samsung, Bosch, Fisher & Paykel, LG, Danby and Magic Chef.
Now you might be surprised to see some big names. DON'T WORRY! In this post, I will let you know their most common problems and the reasons to avoid them.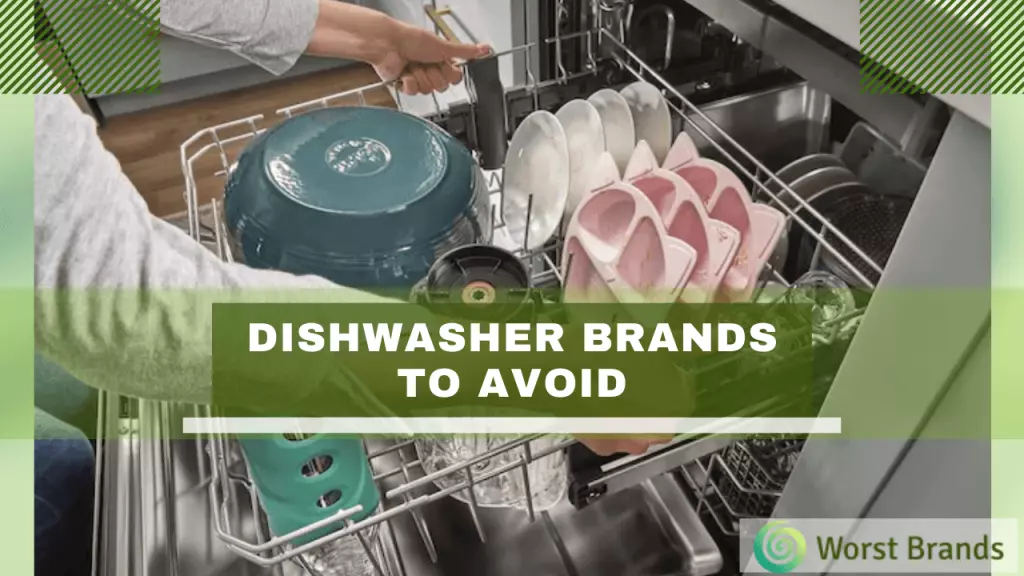 Related:
How to identify the worst dishwasher brand?
There are a number of ways to spot an unreliable dishwasher brand.
So, before you go out and buy a dishwasher, here are a few things to consider.
The first thing you should look for is how well it cleans dishes. Dishwashers usually come with two ratings – the cleaning power and the washing power. If your machine claims to have a higher level of cleaning power than its wash power, then chances are, you will be disappointed with its performance.
Look out for the cleaning time. If you find the cleaning time to be quite long, then that means the dishwasher won't clean efficiently, and therefore, you will need to replace it in due time.
Look out for the power consumption. You should make sure that it doesn't use a lot of power as compared to other brands. Also, note down the number of cycles that the dishwasher uses. If it is using only a few cycles, then that means you can save on your electricity bills.
In terms of durability, dishwashers made by some brands are often prone to breaking down. So if you want to make sure that your dishwasher does not break down in the future, then make sure to buy from trusted brands.
When purchasing a dishwasher, look for a warranty that will cover parts and labor.
You can tell a lot about a manufacturer's reputation by their customer service. Do they offer a guarantee on all their products?
List of Worst Dishwasher Brands to Avoid
According to consumer reviews, the following are the least reliable dishwasher brands.
Today, in this post, I will review them and explain why you should avoid them.
1. Frigidaire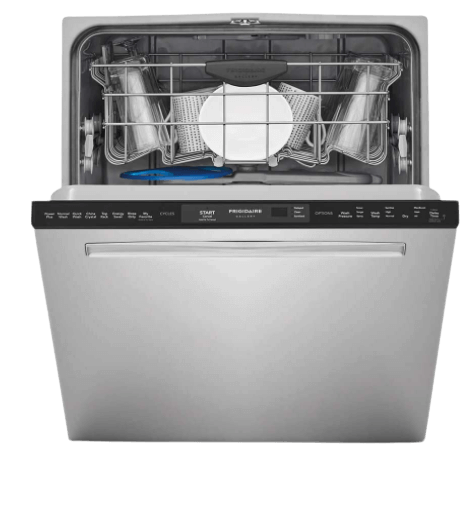 The first one on our list is Frigidaire, a top-rated brand on the market. Many customers appreciate their appliances due to the good quality standards.
However, along with their satisfied customers, there is a big list of disappointed users.
The least reliable thing about this brand is its customer service. A lot of customers have complained about their poor after-sale customer support on various consumer forums.
Such a type of non-responsiveness from a top-rated company can lead you to frustration and huge repair cost.
The Frigidaire FGIP2468UF model has received the most negative response from its users.
Now, check out the following drawbacks before counting on Frigidaire's dishwashers.
The door is flimsy, and its springs came out in a few months
Doesn't dry dishes well in the normal setting
The interior is made of plastic which is not liked by most of its users.
A little noisy
Terrible customer support
2. Samsung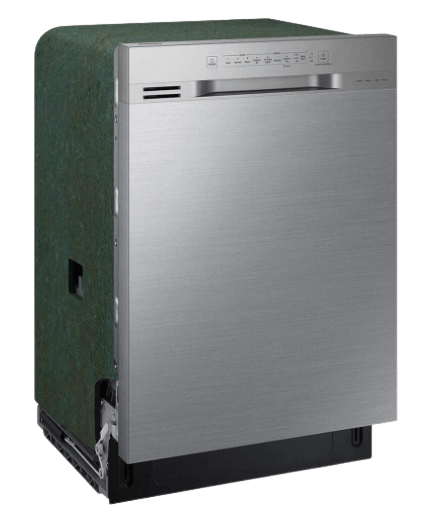 When it comes to dishwashers, Samsung has hugely disappointed its users due to their poor performance and reliability.
Usually, when you think of Samsung, you will get positive vibes of durability since the brand has earned its reputation in the appliance business.
However, the quality standard and feedback on their dishwashers from the homeowners will make you think twice before buying.
The Samsung Built-in dishwashers have earned the lowest rating from the users.
The features of their built-in dishwashers include 15 Place Settings Capacity, 5 wash cycles, extra rack space inside, easy-touch digital controls, and more.
The main concern of the consumer is the low-quality standard. However, you can read more about Samsung dishwasher troubleshooting here.
Now take a look at the issues with Samsung dishwashers that customers have reported.
A leaking issue
Even after two months, it starts to break down and cause problems.
Average build quality.
Frequent error codes display on the digital screen.
It doesn't drain properly.
Their customer support staff rarely gives you a response.
Related: Dishwasher Not Draining
3. Bosch Dishwasher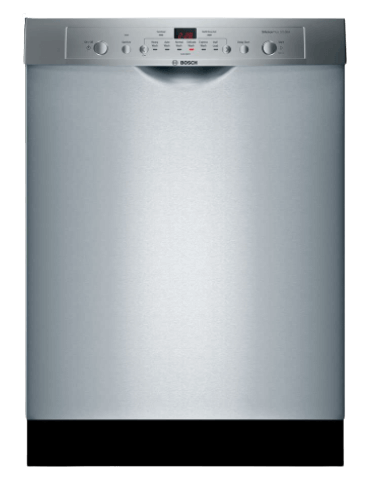 Bosch dishwashers have high rates of failure, which has disappointed its users. Since Bosch is a luxury brand, you set high expectations for its products.
Despite being a German manufacturer, Bosch produces almost all of its dishwashers in North Carolina.
In the Benchmark Series, only a few models are made in Germany.
The biggest problem with the Bosch dishwasher is its reliability. After 6 months of use, you will require costly repairs and servicing.
As per a rough estimate, there is a 36% failure rate for Bosch dishwashers.
While reviewing, we found that the Bosch SHE3AR75UC got the most complaints from its users.
However, you can check the complete Bosch dishwasher troubleshooting guide here.
Here are the following drawbacks of the Bosch dishwashers that you need to know before purchasing.
The dishwasher will fail to work within a 6 months

Expensive repairing cost
The build quality is not sturdy compared to the price
Poor rack design, which means no space for casseroles, bowls, cookie sheets, etc.
The door will often stuck.
4. Fisher & Paykel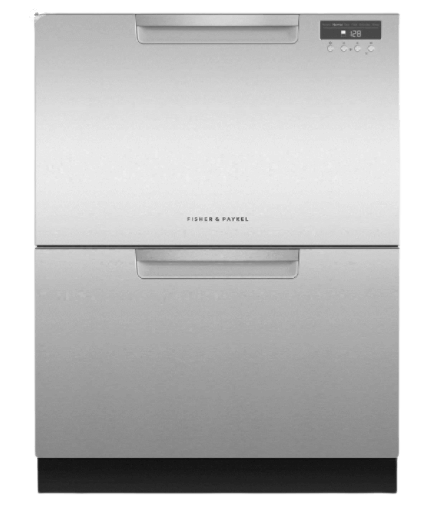 You might be unfamiliar with this company. But, you will be surprised to know that it is one of the top-selling dishwasher brands today.
It is a luxury brand, which is why it is unfamiliar to the general public.
Their dishwashers are too expensive for an average person to afford, both in terms of price and repair costs.
If you are paying a lot of money to a manufacturer, you would expect it to last longer with minimal repair expenses.
However, the majority of the users have not liked their decision to purchase from Fisher & Paykel.
The Fisher Paykel has a number of flaws, one of which is its durability. Like Bosch, Fisher & Paykel, dishwashers will also need a repair within 6 months.
Have a look at the following prevalent issues encountered by the users.
Occasionally, sounds might be heard while the water is being drained.

In the difficult installation process, you may need to change plumbing lines.
Start causing issues within a year
Very Expensive & costly repairs
5. LG Dishwasher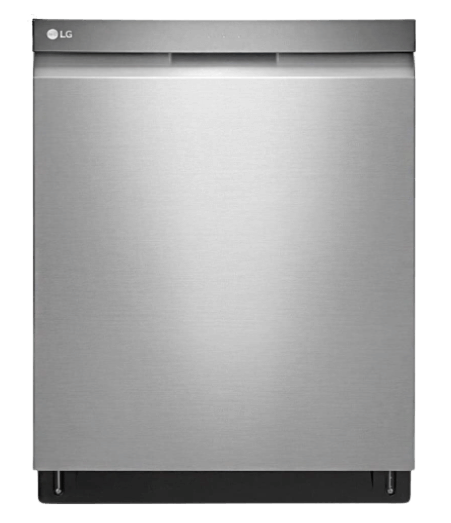 You may be shocked to see the name LG on our list of dishwasher brands to avoid.
However, LG has introduced various models of dishwashers with advanced technology such as steam cleaning, Wi-Fi control, water efficiency, energy efficiency, Quad Wash, and 14 place settings are top features.
However, despite having many top features in its dishwashers, LG is yet to satisfy its users.
Too much advancement in technology has messed up the durability of their dishwashers.
Check out some of the most common problems in LG dishwashers, that its users report.
Its advanced features can lead you to serious trouble while fixing

Its control board fail within a year
Very poor standards of LG customer support
The build quality is not sturdy to complete its average lifespan
The repair person charges a huge amount to fix the minor issues of these advanced dishwashers
6. Danby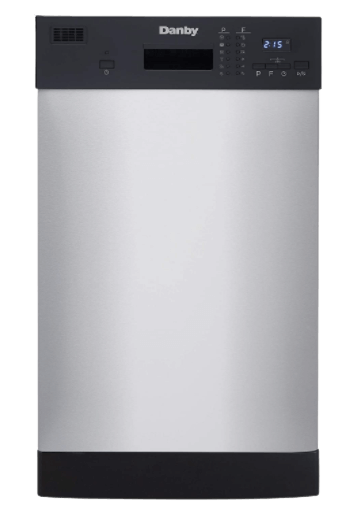 Danby is another least reliable brand that makes cheap quality dishwashers on the market.
While reviewing, we got a negative response from the consumer for Danby.
Their dishwashers are not the very expensive ones on the market. But the trade-off between price and quality is not liked by the users.
Most of their dishwashers come with various problems even before installation.
Therefore, along with its satisfied customers, the list of unhappy users is also increasing day by day.
Check out the following setbacks of Danby dishwashers.
Hoses are inconvenient, often dump the water on the floor
Leakage problem
Ineffective cleaning
Terrible customer support
Its parts are difficult to find.
7. Magic Chef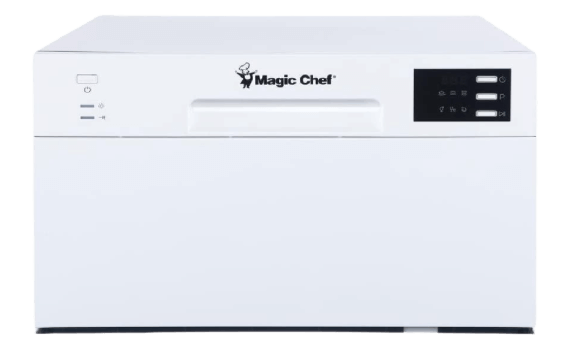 Magic Chef is another dishwasher maker that you need to avoid at the marketplace.
It is possible that you might be reading the name of this brand for the first time. But, let us tell you it is one of the top-selling dishwasher companies in today's market
If you are looking to buy something very cheap and affordable with an average performance, this might be a top choice for you.
But if you have a decent budget and don't want to put your money on something unreliable and cheap, you must look away from this brand.
Here are the drawbacks of the Magic Chef dishwashers.
The construction is flimsy.
Overall, the performance is mediocre.
On their digital models, error codes are commonly seen.
A leaking issue
Longevity issue
8. SPT Dishwasher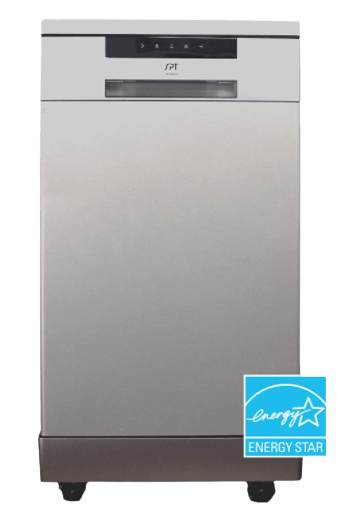 SPT is another top-ranked seller of dishwashers on the market. The best thing about the brand is the price, which is extremely low.
However, despite being cheap, homeowners are not satisfied with the performance of the dishwashers.
If you can manage the appliance's frequent repair and maintenance, you may bet on this brand since its prices are very low.
Here are the most common issues in SPT dishwashers reported by its users.
Check out before buying.
The build quality is average
The door is flimsy
Leakage problem is a common issue in their models
Poor customer service.
Many homeowners do not like interior design.
Not a very reliable option
9. MOOSOO Dishwashers
It is a Chinese appliances company, which is getting the highest number of sales in the US market. Is this brand worth purchasing? Let's find out.
This Chinese company has opened a branch office in the US to provide a pleasant shopping experience to customers worldwide.
In addition, the dishwasher's exterior design is done in the United States. At the same time, technology development is carried out in collaboration between the United States and China.
If you are looking to buy a dishwasher for short-term usage, you can buy from them.
But, if you are looking to enhance the aesthetic of your kitchen without the hustle of dishwashing, it is better to look for other alternatives.
Here are the prevalent issues of MOOSOO Dishwashers.
The quality is not good.
The overall performance is average.
The parts of the dishwashers are made of cheap material.
The parts are not easy to find in the local market.
You may need to rinse your dishes 2 or 3 times for better cleaning results.
The racks are not very convenient.
10. Electrolux Dishwasher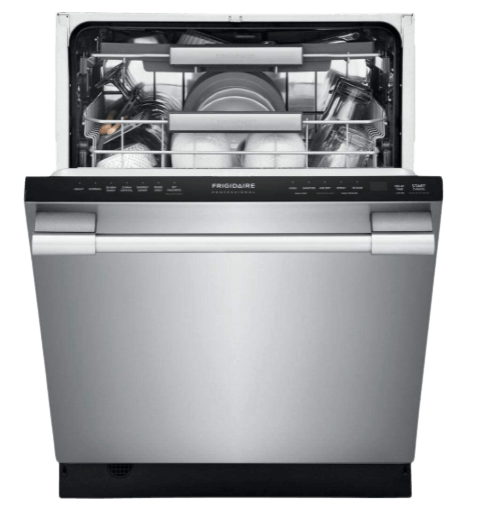 Electrolux is another least preferable dishwasher option. Previously, it was regarded as one of the safest choices.
Now, customers have made many complaints about their models, which will discourage them from buying Electrolux.
The price of their dishwashers is higher, so you expect some top-level performances from their models. However, they are struggling to satisfy their users.
The most prevalent criticisms of their models are that they are a little noisy and consume a lot of energy.
Have a look at the problems with the Electrolux dishwashers that you must know before buying.
Repair person on the speed dial
A little noisy
Consume more energy and enhances your electricity bills
Its controls stop functioning within a year
Too much price
11. JennAir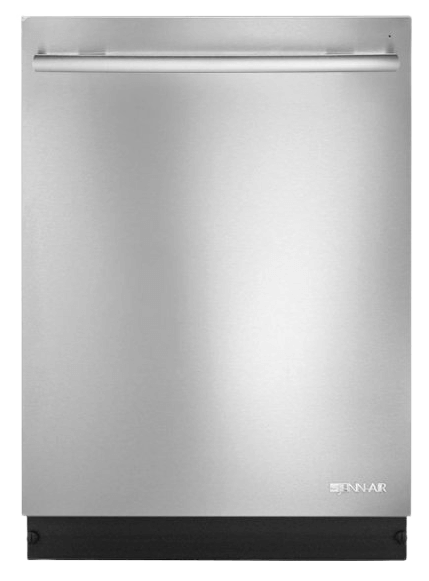 While reviewing the JennAir dishwasher, we got mixed opinions from the homeowners.
Some of them were in favor, and some of them called this brand their worst purchase. So we decided to conclude some important points that you should know.
Many people have concerns about the quality of their products and after-sales support from the customer service department.
Like other unreliable dishwashers, JennAir dishwashers also start causing problems within a year from the purchase date.
Check out the following negative feedback on JennAir dishwashers.
Not durable and start making issues within a year
It doesn't drain properly
Build quality is so-so.
Bad after-sale customer support
Longevity issues
12. Viking Dishwasher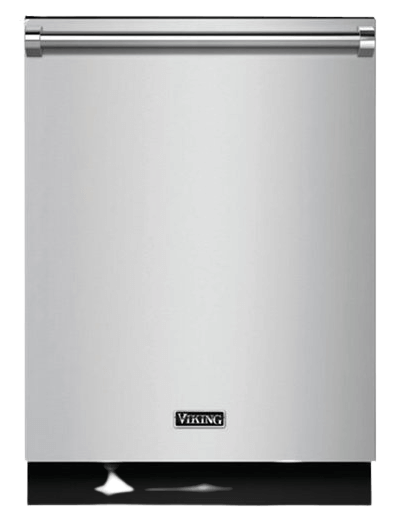 Viking is a top-notch home appliances brand, especially in the US.
But, In our worst dishwasher review, we have found that the Viking dishwashers are not as good as their refrigerators and other home appliances.
We gathered feedback from the homeowners and asked them about their overall experience with the company to explore it further.
Sadly, we go the many negative reviews and found the users upset with the purchase.
So, we have highlighted the most frequently reported issues that need your attention.
The door is not straight
It doesn't dry dishes completely
The dishwashers are not long-lasting
The racks are very inconvenient
Overall the build quality is average
13. Insignia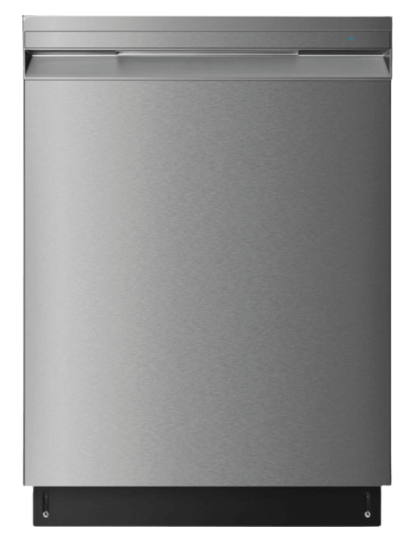 The last brand on our dishwasher brands to avoid list is Insignia. It is not a well-known maker, and probably you are reading the name of this brand for the first time.
However, it was one of the top-selling dishwasher companies. So, we decided to conclude the consumer review of this brand as well.
Regarding their dishwashers, customers have reported that the faults arise within a few weeks after installation, despite the attractive outside appearance and low price.
Reasons to Avoid
The utensil holders can't fit most of the plates
It doesn't clean sticky stains well
Does not dispense detergent efficiently
poor performance in removing stains
Terrible customer support
3 Most Reliable Dishwasher Brands
1. Whirlpool
Whirlpool dishwashers are among the best-rated dishwashers available on the market today.
They have the best customer satisfaction rating for all Whirlpool dishwashers.
And they're so popular, that the company actually has a dedicated customer support team who is willing to respond to any complaint or question you might have.
Whirlpool dishwashers come with a 5-year limited warranty, which means they can fix the issues that you might have within the warranty period.
If you have any troubles after that, they will take care of it. Their dishwashers also come with a 2-year extended warranty.
This will cover issues like the washer leaking, the motor failing, the pump failing, and the heating element failing. The coverage extends up to 10 years.
The most important thing is that you don't need to worry about any replacement costs.
Whirlpool dishwashers are quite affordable and easy to maintain.
But, in case you face any problems, here is our complete Whirlpool Dishwasher Troubleshooting guide.
2. GE
I have been using GE Dishwashers for about 3 years now and it has never disappointed me. The appliance does everything it needs to do, and it is easy to use.
It is not only a great dishwasher but also a smart one. It comes with a full set of sensors to detect the dishes in real time and adjust the temperature accordingly.
I don't have to worry about overloading the machine because it automatically switches to a lower setting when there are too many dishes in the machine.
It is also designed to save water and energy by automatically turning off the water pump after a few minutes.
While it is not the best on the market, it is definitely better than most of its competitors.
Related:
3. Thermador
The Thermador is one of the most reliable brands, and their dishwasher is durable.
It has been said that the first repair you would encounter with this brand is 5 years after continuous use.
And, in case you need a replacement, they have a 24/7 warranty, so you don't have to worry about it.
I also found that their dishwashers are easy to use, and their customer service is good.
So if you're looking for a dishwasher that will last, and still provide you with great features, then the Thermador is a good choice.
Mistakes to Avoid When Buying a Dishwasher Brand
When buying a dishwasher brand, you should be attentive to the following points.
1. Don't go for the cheap options:
Dishwashers are quite expensive products. So, you must check whether the dishwasher brand has a warranty or guarantee.
In case you face any problem with your dishwasher, you will get the benefit of getting it repaired or replaced free of cost.
2. Check Dishwasher Compatibility:
Make sure that the dishwasher is compatible with your home appliances. Dishwashers are not just washing machines, they are quite complex and you must match them with your other household appliances.
3. Durability:
Check the durability of the dishwasher before buying it.
The durability of the dishwasher affects the lifespan of the product and also affects your electricity bills.
Most of the top brands come with a warranty period of 3 years. You should always make sure that it is durable enough to last long.
4. Check Energy Efficiency:
Energy efficiency is another important factor when buying a dishwasher.
Make sure that the energy efficiency of the dishwasher is at least as good as your old one. It will save you from high electricity bills.
5. Check the Noise Level:
The noise level is one of the most important features of the dishwasher.
You must check whether it is too loud or too quiet. Most of the top brands are silent. The noise levels are also checked by the customer review sites.
6. Check the Dishwasher Capacity:
You must make sure that the capacity of the dishwasher is enough to wash all the dishes in the house.
Some of the brands come with a 2-tier dishwasher capacity. So, you have to check the number of dishes it can hold and the space it takes in your kitchen.
7. Check for customer support:
In this day and age, customer service is one of the most crucial factors to consider when choosing a brand.
There are many dishwasher brands that have great customer support. So, pick a brand that offers you well after-sale customer support.
Dishwasher's Frequently Asked Questions
What is the average life of a dishwasher?
The average life of a dishwasher is around 7 to 10 years. After that, it begins to lose efficiency in the form of various expenses, and you may need to replace your old dishwasher with a new one. However, if you don't properly care for your appliance, it may die sooner than its expected lifespan.
Is it worth fixing a dishwasher?
It depends on the life span of your dishwasher. If your dishwasher is older than 7 years, then probably repairing might not be a decent option as it has already exceeded the average lifespan. You may have to fix it again and again. So, it would be better to replace it with a new one. However, if your dishwasher is not much older and has never put you in serious trouble, then go for a repair.
Final Words
We hope our review on the worst dishwasher brands to avoid would help you make the right choice.
All of the above-mentioned companies are not entirely the worst. However, these brands have produced some low-quality products on the market too.
It shows, that they are also not immune to providing bad dishwasher models. So you need to be aware of these substandard models before making a final purchase.
During our research, we found that the most prevalent issue with all top-tier companies is their after-sale customer service.
Most of the brands would be nice to you when you are making a purchase.
But after the purchase, they become vicious and don't accept even valid claims from the consumers.
So, we highly recommend you pick the brand with excellent customer support.
Note: An entire company can never be the worst. However, some top-notch brands have made some cheap quality models with a lot of consumer complaints that have convinced us to write dishwasher reviews. So in our review, we gathered various homeowners' feedback as well as verified and tested the above-mentioned models to make an unbiased list of the poor dishwasher brands.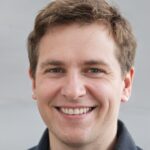 Steven Settles is a professional content writer with over 7 years of experience in writing for different niches, including brand reviews, technology, fitness, and more.
Currently, he is working as a content writer for WorstBrands, where he provides insightful reviews of different products, including home appliances, outdoor gear, fashion, and kitchen products. In his free time, Steven enjoys traveling and exploring new places.