Appliances aren't something most of us buy on a regular basis, and they're not something you replace every few years.
So, when it is time to buy a dishwasher, you want to know you are buying a quality product that will be easy to use and last longer.
However, it is difficult to test appliances before purchasing them. You must conduct research and rely on reviews such as this LG Dishwasher review for accurate information.
If you are in a hurry you can scroll down to our top 5 picks of LG dishwashers.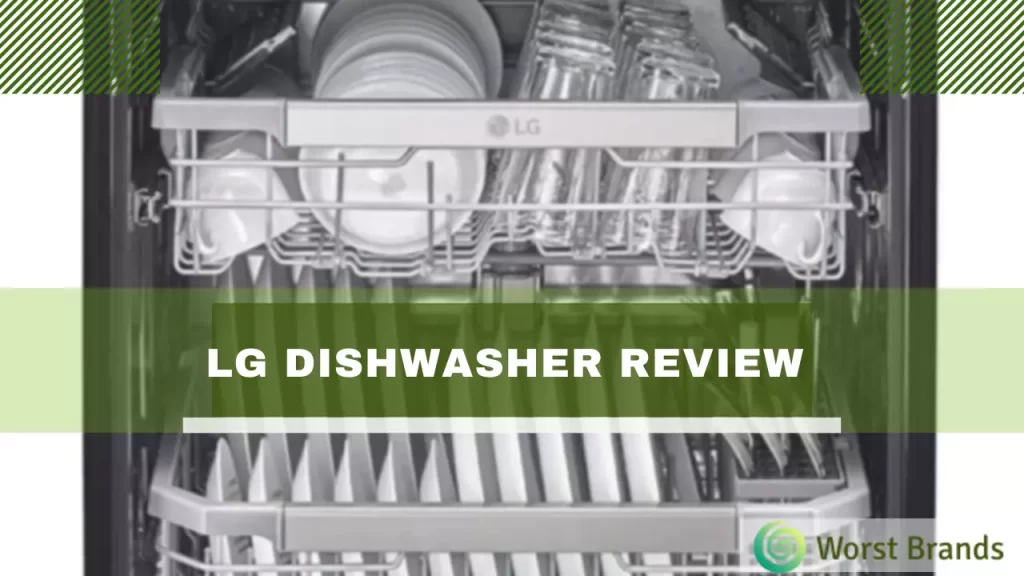 Overview of LG Dishwasher
LG dishwasher comes in stainless steel finish with a hidden control panel to give it a sleek stylish look.
The interior is also made of stainless steel, unlike many other dishwashers which have plastic interiors.  
It also comes in a visible control panel across the front fascia of the dishwasher at the top. Controls allow you to select and customize your desired cleaning cycle.
You can change the cleaning mode from heavy to light depending on how much the dishes are dirty. It also contains temperature, timer, rinse, and many other options and configurations as well in its panel.
It has different numbers of trays for dishes in different models.  
Trays have different slots, place setting options, and adjustability for small utensils like spoons to large ones like pots. It also has salt and rinses aid compartments and light indicators.
When you need to add salt to your dishwasher it will indicate you. Salt makes hard water soft and helps in deep cleaning.
Rinse aid helps in drying by making hard water easily slide off the dishes.
Low Noise Level
The most important and top feature for customers when it comes to buying a dishwasher is being quiet.  
Today's dishwashers are much quieter than they used to be but the sound dB you should look for is below or in the line of 50's dB because that will be hard for you to hear.
One of the outstanding properties of the LG dishwasher is it is relatively quiet to other dishwashers hence best to install it in open-concept kitchens.
They are offering their models in 40's dB which is pretty good. So if you are looking for a noise-free dishwasher, just go for it.
Features and Specifications
LG is reliable and one of the most famous brands of appliances due to its unique style and quality products.
LG dishwashers are pocket-friendly dishwashers that clean all kinds of utensils by using less voltage, less water, and fewer detergents.
Size: The highest-ranked LG dishwashers have an average of 85.4cm in height, 60.3cm in width, and 2.5cm in depth.
Weight: The average weight of LG dishwashers is 47.5kgs and is easy to install.
Noise Level: LG dishwashers are famous for their noise-free features. The average noise level varies from 44 dB to 48 dB which can hardly be heard and hence does not annoy you.
Energy Consumption: LG dishwashers consume 15amp of energy and are rated as ENERGY STAR for their less consumption of power as compared to others.
Motor: LG Dishwashers contain Inverter Direct Drive Motor
Warranty: LG dishwashers come with 10 years motor warranty and 2 years manufacturer warranty.
Water Consumption: On average LG dishwashers use 2.86 gallons of water per cycle which is relatively less than other brands
Displays: LG contains a digital countdown LED display with rinse and salt light indicators
All dishwashers' basic technologies remain the same with time, the thing that changes is the design and updated better versions of features. Some of the LG dishwasher features are listed below:
The interior of the LG dishwasher is made up of stainless, unlike many other dishwasher brands which have white plastic inner bodies. Stainless steel interior does not stain or get discolored hence your dishwasher will look new for years.
LG models have an extra top spray arm to rinse the top of the dishes and clean any residue left behind.
LG's QUADWASH dishwashers have a steam cycle available used to properly clean any debris of food on utensils and also have sanitized heating option to kill germs or bacteria up to 99.9% to make your utensils safe to eat in.
LG updated its models by installing four spinning arm sprays instead of two or three.
One of the hottest features of LG dishwashers is they have added a third rack for flatware thus providing extra capacity. They also have a cutlery basket for the proper placement of cutlery. This second rack is height adjustable which is also a very attractive feature.
If you left utensils in the dishwasher after cleaning and drying, the steam trapped inside condenses and puddles on dishes. But LG dishwashers also have night dry mode which allows the steam to vent out of the dishwasher through the fan after cleaning.
It comes with smart connectivity which can send you notifications about your dishwasher through an app. This app comes with many options. Wi-Fi option is also available which can help in troubleshooting any problem that occurred in your dishwasher.
The dual-zone function automatically adjusts the spray strength to be mild on the lowest rack and heavy on the dishes that are more filthy.
The start of the cycle can be delayed on your need and you can change heat options as well.
It has a sleek and elegant design that can upgrade your kitchen look. LG brand is best for customers who are conscious about home interiors and classy looks.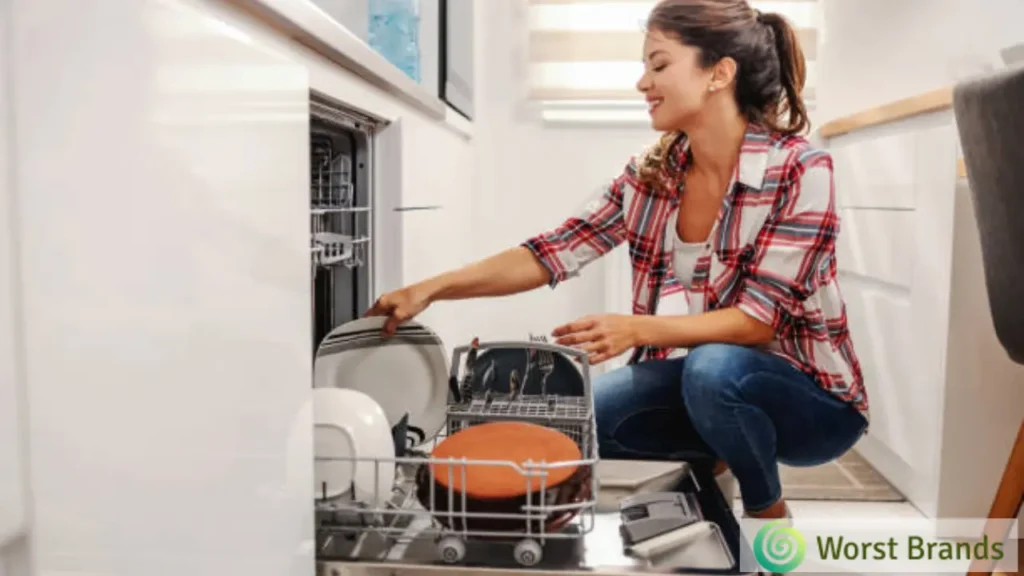 Apart from LG, read our below articles to learn about other popular dishwasher brands:
Drawbacks of LG Dishwasher
It does not resume the cleaning cycle after the power cut, the whole cycle will restart.
It takes longer to clean dishes in auto mode, you can use turbo mode but that will not clean heavily soiled dishes properly.
LG's updated models of dishwashers are expensive.
Not good for big families as all utensils will not get fit. You have to clean all dishes in two or three sessions which will result in more power and water bills.
Only dishwasher-safe utensils can be cleaned in dishwashers. You cannot wash non-stick, wooden, copper, and low-grade plastics in the dishwasher.
LG Dishwasher Reviews (Our Pick)
The LG dishwasher models listed below are our top picks for you.
1. LG LDT5678SS Review
24 inches fully automatic dishwasher
The capacity of 15 place setting
Additional 3rd rack
46 dB noise level
6 customized washing cycle
Economical with less usage of power and water
We love the fact that this dishwasher comes with an additional 3rd rack so you can have more dishes at once.
This is a really important feature for a family with kids who are always trying to load dishes into the dishwasher. Also, it has a 46db noise level, which means it won't disturb your dinner or sleep.
It also has a unique feature called "Quick Wash", which allows you to clean the dishes in just 30 minutes.
You can easily use the Quick Wash feature by just pressing a button. It will start to wash automatically and automatically detect when all the dishes are done. This makes the cleaning process much easier and saves time.
If you're looking for a dishwasher that's super-efficient, powerful, and stylish, then this is the dishwasher for you. It comes with a 3-year warranty and lifetime technical support.
2. LG LDF5545SS Review
24 inches with 15 place setting capacity
48db noise level
Inverter motor with a 10-year warranty
Quad wash system
Stylish and sleek look
The LG LDF5545SS dishwasher is an all-in-one appliance that can do just about everything you need to have a clean and healthy home.
This machine is a top-of-the-line model from LG, and it features a powerful and quiet motor that has a 10-year warranty.
It's also quite small, measuring 24 inches tall, and its footprint is only 12 inches by 11 inches.
This is the perfect size for small spaces, especially if you're looking for something that's easy to clean, and easy to use.
You can also enjoy the benefits of having a dishwasher that works with the LG SmartSense technology, which helps you to save energy by automatically turning it off when the dishes are clean. This will help you reduce your monthly electricity bills.
This dishwasher has a maximum wash load of 15 place setting capacity, and it has a quick wash cycle that takes just 1 hour to complete.
So if you're looking for an efficient, quiet, and easy-to-use dishwasher, then the LG LDF5545SS is a decent choice.
3. LG LDP6810BD Review
15 place setting with 3rd rack
Stainless steel tub and fingerprint-resistant body
44db noise level
Quad Wash system and 9 customized cleaning cycles
We love this dishwasher from LG. It is very quiet and its stainless steel tub makes the dishes cleaner than ever.
It is also very easy to use, so you don't have to spend hours on it.
The quad wash system takes the load off your back, so you can enjoy your meal. And the 9 customized cycles take care of all your dirty dishes.
The built-in water filter eliminates bacteria, odors, and chlorine from your water.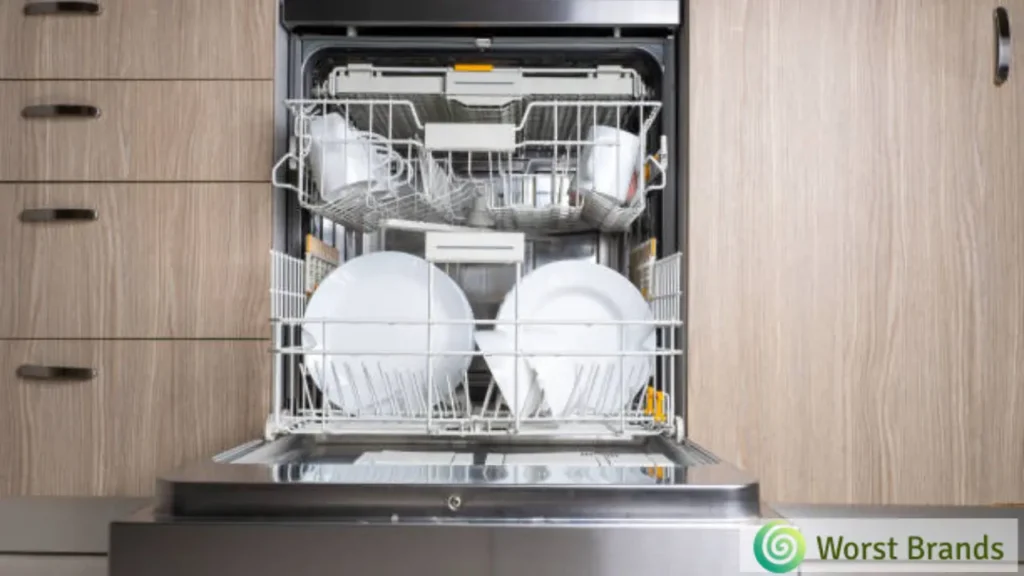 4. LG LDT7808BD Review
3-stage filtration system
15 place setting capacity and 42db noise level
True steam technology for better cleaning
Split level mode
We really like this dishwasher, it has a lot of features that we don't see in other models. The first is that it's got a 15-place capacity, which is a big deal. You'll never have to worry about running out of dishes again.
The second is that it has a true steam cleaning system, which is a first for many dishwashers.
It uses steam to clean the dishes, and that means the dishes are cleaned much more thoroughly than they would be with just water. 
The third feature that makes this dishwasher so great is that it has a split-level mode. This means that you can use it to wash the dishes in the middle rack, or you can use it to wash them in the bottom rack.
This is a huge benefit because you can use the top rack to dry dishes or other things, and the bottom rack can be used for dirty dishes.
So if you're looking for a dishwasher that has a lot of features, then buy this one. It's got a lot of great features, and it's a great choice for anyone who likes to cook and eat in their own kitchen.
5. LG STUDIO LSDT9908SS Review
Hidden control panel
42 dB noise level
Sense clean technology
NSF certified rinse
It's always a good idea to invest in a dishwasher that has a high-quality finish and features all of the bells and whistles you need.
I have been using LG Studio Dishwasher for quite a while now. It has a sleek design, it's easy to use, and it's built with quality materials so it performs exceptionally well.
The unit has a 3-year warranty and comes with a 1-year warranty on the control panel, so it's a smart choice for those who don't want to risk buying a cheaper option.
This dishwasher comes with a 42 dB noise level, which is much quieter than your average dishwasher.
It also has a unique Sense clean technology, which is a sensor that can tell when your dishes are dirty or clean. It uses this information to clean your dishes automatically, and it can even help you clean up after yourself.
The LG Studio Dishwasher is NSF Certified, which means that it's safe to use in all types of homes.
This means that you can use it without worrying about any potential health hazards.
The LG Studio Dishwasher is also energy efficient, using less energy to run than other models.
This is one of the finest dishwashers we reviewed, and we recommend it to anyone who needs a reliable, high-quality dishwasher.
How to Choose a dishwasher?
You should take into consideration your family's eating habits, how much space you have in your kitchen, and how many dishes you need to wash.
A dishwasher also needs to be easy to operate, as you'll need to perform it daily to keep the cleanliness of your kitchen at its peak.
Hence, you should go for one that has a large capacity and can accommodate a lot of dishes at once but has a simple operation to avoid clogging.
Final Verdict
There are many dishwashers that cost a lot more than LG and come with more advanced features.
But LG is a reliable and trustworthy brand. LG dishwasher contains all the basic and outstanding features which are necessary and enough to make it a good choice within a manageable budget.
Because buying an expensive out-of-budget dishwasher for only one or two upgraded features does not a worthwhile upgrade for the price.
It's the smartest long-term investment you can make to make your life easier.
They are so brilliantly constructed and appear so amazing that they can modernize any kitchen décor, aside from their amazing functionality.
It is the ideal combination of beauty and functionality in the kitchen. It is a big investment, but it is one that is well worth it.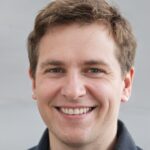 Steven Settles is a professional content writer with over 7 years of experience in writing for different niches, including brand reviews, technology, fitness, and more.
Currently, he is working as a content writer for WorstBrands, where he provides insightful reviews of different products, including home appliances, outdoor gear, fashion, and kitchen products. In his free time, Steven enjoys traveling and exploring new places.