Toilets play a crucial part in our lives, enabling us to answer the call of nature in the most hygienic way possible. Choosing a toilet for your washroom is more like a one-time investment.
It is why people should be extremely careful before making this decision. Countless toilet brands are offering competitive prices alongside attractive features.
But the problem is that every manufacturer claims to be the best in their field.
So, it's natural for consumers to feel confused about which brand to choose and which to reject.
Well, worry no more because, after comprehensive research, we are here to tell you about the 5 worst toilet brands you should avoid.
So without further ado, let's dive right into the topic.
How To Spot The Worst Toilet Brands?
The Worst Toilets are the ones that generally lack in build quality and after-sales service. So the most efficient way to spot them is to follow the instructions listed below:
Determine its ease of use
Ensure it's the perfect size for you
Check Reviews and Warranty
Always compare with other toilets in the same price bracket
Worst Toilet Brands
After thorough research, the five worst toilet brands you should avoid are Woodbridge, Toto, Kohler, Swiss Madison, and American Standard.
We are stating this because users of these brands often run into problems like leakages and clogging.
Also, they offer features like Auto Flush and Heated Seats which have frequent malfunctions.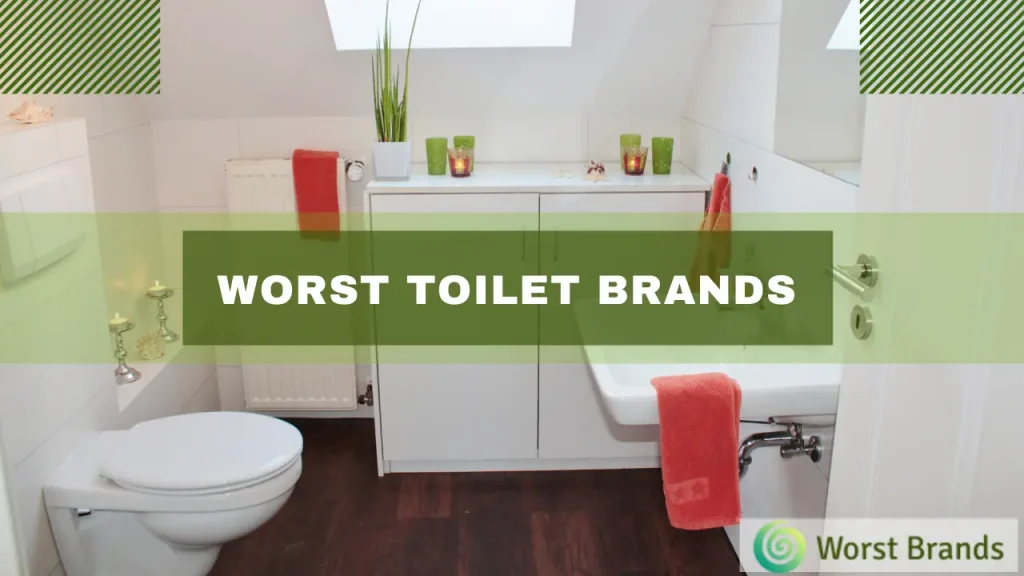 1. Woodbridge
Woodbridge Bath is an American manufacturer that has been producing modern sanitary products for more than a decade.
They say their ultimate goal is to provide customers with the most reliable products. However, this hasn't been the case recently.
Many customers have reported that the after-sales staff behaved rudely with them.
They blamed the customers several times instead of replacing the defective products. Further, the team mentioned they could do nothing to correct the issues.
In addition, there are no replacement parts available in most areas. As per our research, there are very limited Woodbridge seats for sale.
And, if someone tries to buy a normal seat, they will face difficulty finding the perfect fit.
It's challenging to tighten all the nuts and bolts for an average adult unless you have tiny hands.
Even if you manage to tighten the screws somehow, there is always a risk that you might break something due to its confined design.
Also, the toilet buttons wear out rather quickly compared to other brands. Once the malfunctioning button is pressed, you can't do anything to undo it.
Consequently, the water overflows and gives you another problem.
Reasons to Avoid:
Water Clogging
Inefficient Heating of Seats
Failure of Auto-Open and Close Feature
Too expensive for an average consumer
2. TOTO
TOTO Toilets is a Japanese manufacturer, and this company is widely regarded as one of the pioneers of technology-friendly toilets.
It made its first major impact when it launched its hands-free and paper-free toilets.
Since then, it has made a luxury reputation of its name. However, every entity has its greens and grays. Similarly, TOTO toilets also have a few downsides.
Their toilets often come under criticism for having inefficient flush pressure. Sometimes the intensity of the flush is too high, and sometimes it's so less that it results in the toilet getting clogged.
Besides, numerous complaints have also been raised that the same gloss coating (preventing bacteria and mold from sticking) is not applied to some units.
Therefore, solid residue is left behind even after flushing, and the whole purpose of it being a luxury toilet is lost.
The design of these toilets is also impractical for day-to-day use. They are way too advanced for an average human being to operate.
And are also very fragile, making them difficult to clean because there is always a fear of breaking them.
Just like Woodbridge Toilets, the buttons on the top-tier version fail way quicker than they should.
As a result, the toilet is unusable for the most part unless a professional changes its control panel.
Reasons to Avoid:
Makes loud noises after flushing.
The Double Cyclone Feature is A Gimmick
3. Kohler
Kohler is an American toilet maker founded more than a century ago. It started as a Plow Manufacturer but later shifted its interest to sanitary products.
Their rich history is enough to make their mark in the global market, but this doesn't mean it's all perfect.
It has some major flaws, and that's why it is on the worst brands of toilets list.
As mentioned earlier, Kohler is a historic brand, but this doesn't mean that their designs should also be primitive. It seems they have failed to modernize their techniques with time.
There are also problems with the quality of Kohler Products. Many users have raised concerns regarding the durability of the seat and its low-grade finishing.
Additionally, there have also been reports of tank leakages and cracks on the arrival of toilets.
One user reported that he was sent a used and repaired toilet even though he had paid the full amount.
Many top-of-the-line Kohler Toilets offer an auto flush feature, but the problem arises when it malfunctions.
There have been many cases when the toilet flushes automatically every 3-4 hours due to malfunction. Therefore, water, already a scarce resource, is wasted unnecessarily.
Lastly, these toilets are slightly overpriced, following the features they provide.
Reasons to Avoid:
Gets easily clogged
Makes you spend extra on water bills due to its excessive use of water
Not much comfortable
4. Swiss Madison
Swiss Madison is arguably the pinnacle of luxury toilets. If you are familiar with cars, you can think of it as the Rolls Royce of Toilets.
Luxury, Elegant, and Modern are often used when describing this brand, but as all good has some evil, this brand also has its drawbacks.
Undoubtedly, the looks of these toilets are top-notch. However, sadly, the comfort isn't.
Seeing the price tag of these toilets and how stiff they are, takes away all the comfort points.
Plus, their seats are not wide and cause pain for users who sit for longer time intervals.
Quite a few users have informed our team that the build quality of these toilets is also sub-standard.
The paint starts to come off after a month, with huge gaps between the top cover and the body.
Not only this, but most Swiss Madison Toilet bowls are so small that water splashes out easily to make anyone in front of it dirty.
Lastly, it gets clogged very easily. A slightly harder-than-normal piece of solid is enough to block it completely. Thus, it is also impractical and not for everyone's use.
Reasons to Avoid:
Difficult to install
Stays dirty at times even after flushing
The tank refilling valve gets blocked easily
5. American Standard
American Standard, as the name suggests, is a 140-year-old American Company. It makes all sorts of toilets ranging from military to regular to luxury and technologically advanced toilets.
They take pride in being one of the oldest players of the game and have delivered consistently worldwide.
Even after a successful track record, this company has made it on the worst toilet brands list for a few reasons.
First of all, they were found to mislead customers through their branding. For instance, on their model 288DA114.020, the advertisements clearly show a seat included with the toilet.
But that's far from the reality, and when customers found that their new toilet had no seat, they got angry.
They were trapped in having to purchase one for 80 dollars.  
Another advertising error is that a mini-sized toilet for kids was marketed as a standard-sized toilet.
Many people purchased that particular model to find out the bitter truth. It wasn't standard-sized at all.
Apart from that, the covers provided to hide all screws don't match the color of the toilet. As a result, the bathroom's overall aesthetic is destroyed.
The flushing ability of this toilet isn't up to the mark either. It fails to flush the solid residue completely and must be washed 3 to 4 times before it disappears.
Lastly, many parts, such as the wax ring and floor bolts, are often not included in the package. So, customers have to return to outlets to get them.
Reasons to Avoid:
Expensive add-ons
Frequent leakages
Fading colors
Some other brands that you might want to avoid as well:
Conclusion:
A toilet is a life necessity for every household worldwide, which can be either a blessing or a curse.
Plus, the pain of encountering the worst toilet when vacationing or visiting someplace as a guest is indescribable.
So, you deserve to have a practical, durable, and fully functional bathroom at your place.
We made a list of the worst toilet brands to save you from spending time and money on hefty repairs.
Lastly, we hope you found this article useful in your quest for a new toilet. Best of luck finding one!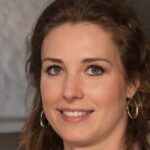 Crystal Hafley is a dedicated writer and content creator for WorstBrands, where she specializes in writing insightful reviews about kitchen appliances and fashion products.
With her expertise, Crystal provides readers with accurate and reliable information to help them make informed decisions about the brands and products they use every day. When she's not researching or writing, Crystal enjoys cooking and exploring the latest fashion trends.