Dehumidifiers can be lifesavers. These devices can effectively reduce moisture levels if you live in an area where humidity feels like an unwanted guest.
But, as with any product, not all dehumidifiers are made equal. While there are many shining stars in this industry, there are also a few black sheep.
Today, I'm shedding light on the dehumidifiers to avoid so you can spend your money wisely. Ready? Let's dive right in!
Worst Dehumidifiers
After testing several products, the worst dehumidifiers you should avoid are Pursonic 1.5 Litre, Hysure T8 Plus, Kogan KAWFSMDEHUA, and Frigidaire 50 Pint.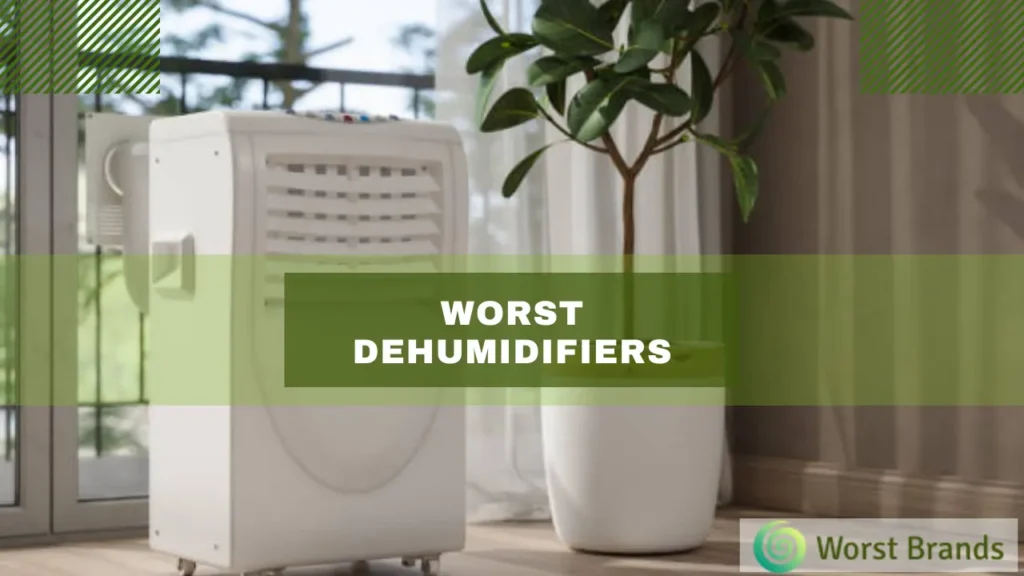 Pursonic 1.5 Litre Clean Air Max
Having lived in a humid environment, I've always sought refuge in dehumidifiers.
So, when I stumbled upon the Pursonic 1.5 Litre Clean Air Max with its tempting price tag of less than $100, I thought I'd found a budget-friendly savior.
But, as they often say, "You get what you pay for."
Firstly, the "Max" in its name raised my expectations. Sadly, it feels like a misnomer.
With a claimed water removal rate of only 500mL per day, it's genuinely baffling why it's given such a grand title.
Perhaps the branding heightened my expectations but quickly fell during my usage.
Its 1.5-liter tank already seemed modest. But my surprise turned into disappointment when it tapped out after collecting just 1.13-liter.
This isn't your companion if you expect a dehumidifier to power through a damp day.
While I understand that budget options may not perform as stellar as their high-end counterparts, the bare minimum is they should live up to their basic promises.
It's more than just about the price; it's about value. And in this case, even for $99, I felt the value was lacking.
If you're considering the Pursonic 1.5 Litre Clean Air Max, my experience suggests exploring other options.
A lot more out there can offer better performance, even on a budget.
Hysure T8 Plus
I recently tried the Hysure T8 Plus, priced at $90, hoping to address my home's humidity issues.
While its claim to remove 750mL of moisture daily might seem modest compared to some high-end models, I thought its affordability could make it a value purchase.
However, practical usage told another story. The 3% water removal score was indeed disappointing.
And when I factored in the operating cost, it was clear that it was not exactly budget-friendly in the long run.
Tagging it as a least reliable dehumidifier might be appropriate based on my experience.
Despite its initial affordability, the performance and efficiency left much to be desired.
Kogan KAWFSMDEHUA
Next on my list of worst dehumidifiers is Kogan KAWFSMDEHUA. With a water removal score of 38%, it's a step up from some other models.
Yet, compared to top dehumidifiers that score in the high 70s to 100%, it falls short.
To its credit, the device does sport a fairly large tank, holding up to 2.25 liters, and has a claimed water removal rate of 7 liters per day.
While this might not label it as a bad dehumidifier outright, it's certainly not in the top tier, based on my experience.
From a user's standpoint, investing an extra $200 might open doors to options that come highly recommended by experts.
The Kogan KAWFSMDEHUA might do the job, but it's worth considering if there are better performers in the same price range or slightly above.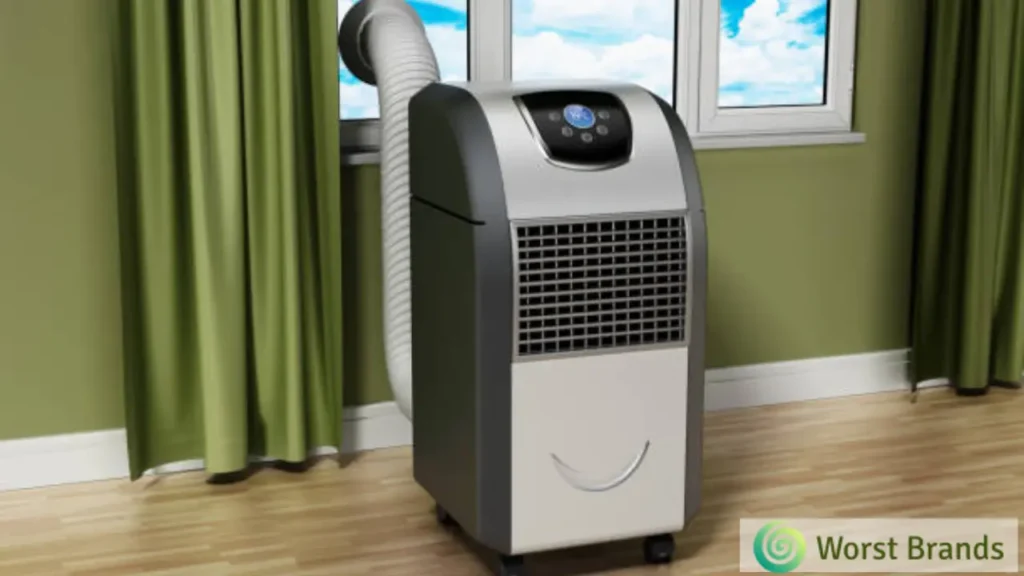 Frigidaire 50 Pint Dehumidifier
The Frigidaire 50 Pint Dehumidifier boasts impressive features, such as a 2.11-gallon tank, 4500 square feet coverage, and 3-speed settings.
Its humidity sensor stood out for the first year, activating precisely when required. However, the noise level at its highest speed was notably more than one would expect.
However, problems began emerging after the 14-month mark. The "EC" error became a frequent and unwelcome visitor.
The device constantly malfunctioned despite my diligent maintenance and adherence to usage guidelines.
Additionally, the built-in water pump raised concerns. Instead of halting operations upon detecting a malfunction, the dehumidifier would overflow.
This flaw resulted in several unwanted water spillages, with users taking extra preventive measures to protect against potential damage.
Given that my warranty had just lapsed, realizing that I now had the worst dehumidifier and was down by over $230 was disheartening.
How to Identify Bad Dehumidifiers? 6 Red Flags
Dehumidifiers play a critical role in improving indoor air quality. But how do you avoid the ineffective ones? Here's a guide to sidestep the subpar options:
Noise Levels
A quality dehumidifier should operate quietly. It may be a sign of poor design or construction if it's excessively loud.
Efficiency Concerns
A dehumidifier's primary job is to reduce humidity efficiently. It might not be up to par if the unit struggles to lower ambient humidity or takes too long to fill its water bucket.
Excessive Heat
While dehumidifiers emit some heat, it shouldn't be too much. Overheating can indicate potential issues with the unit.
Warranty Duration
Check the product's warranty. A short or non-existent warranty might suggest the manufacturer's lack of confidence in the product's longevity.
User Interface
Quality dehumidifiers are user-friendly. It might not be a top-tier product if controls are confusing or unresponsive.
Functionality Issues
Watch out for frequent malfunctions or water leakage. This could point to poor quality control in the product's manufacturing process.
3 Most Reliable Dehumidifiers
Now that we know which dehumidifier brands to avoid, let's talk about the best ones.
After extensive research and personal experiences with numerous devices, I've found the 3 most reliable dehumidifiers of 2023. Let's get straight to the details.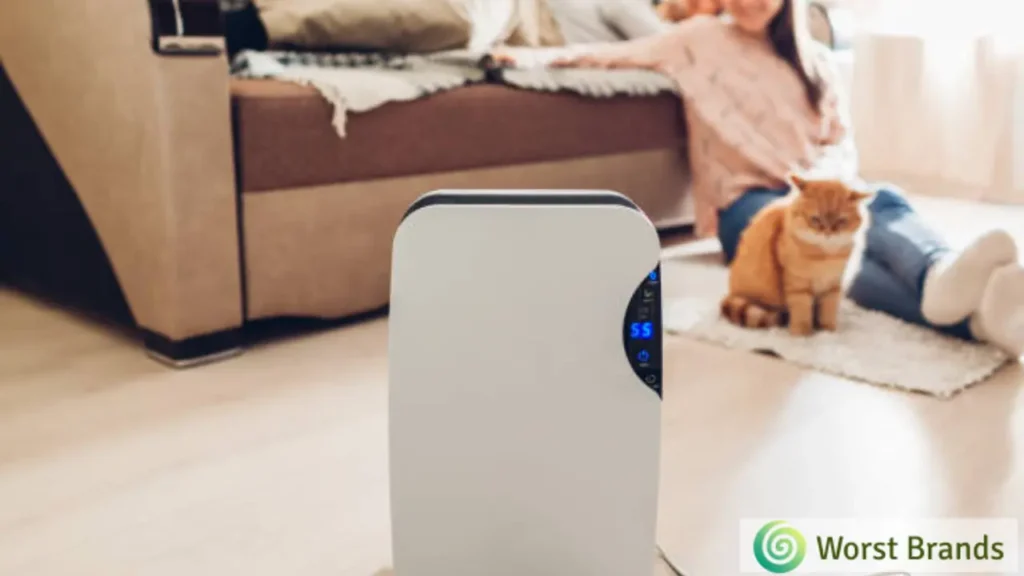 Check out our following blogs on other home appliances:
Midea 50 Pint Cube
At first glance, the Midea 50 Pint Cube stands out because of its unparalleled water collection capability.
I've relied on this machine to gather up to 4 gallons of water, reducing the need for constant bucket emptying.
Yet, the large bucket can be a two-edged sword. While the infrequent dumping is a plus, lifting the full bucket does require some muscle.
If you're like me and prefer not to play weightlifter, you can conveniently drain the Cube using a hose.
However, lifting aside, this device left me impressed with its power and whisper-quiet operation.
It's worth noting that I found fewer reliability complaints about the Cube compared to other brands.
But, as with all things techy, the Midea app has its quirks. Remember, it's only compatible with 2.4 GHz networks. And while we're on customer service, let's just say there's room for improvement.
Frigidaire Gallery FGAC5044W1
The remote monitoring feature of Frigidaire Gallery FGAC5044W1 is truly great.
And pairing it with voice-activated platforms like Amazon Alexa or Google Home? It's nothing short of seamless.
Getting acquainted with its application was straightforward.
Believe me; there's a thrill in receiving on-the-dot updates on ambient humidity and having the luxury to tweak settings from anywhere. It's similar to experiencing a slice of the future.
While its 2.2-gallon bucket necessitates more regular check-ins than the Cube, I genuinely value its ease of handling.
And the absence of a hefty compressor to grapple makes it among the most reliable dehumidifiers to buy.
Conclusion
When the humidity threatens to take over your home, dehumidifiers emerge as the unsung heroes, promising relief.
While some models rise to the occasion, effectively banishing excess humidity, the worst dehumidifiers might not live up to the hype.
After all, it's not just about moisture control; it's about ensuring a healthy living space for you and your loved ones.
On the topic of climate control, if you're considering mini-splits for temperature regulation, be informed about which brands to steer clear of.
Equip yourself with the knowledge, be wary of those red flags, and remember: performance, longevity, and true value matter.
Ensure you get the best value for your money, and keep those humidity woes at bay.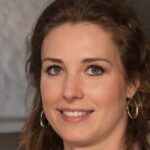 Crystal Hafley is a dedicated writer and content creator for WorstBrands, where she specializes in writing insightful reviews about kitchen appliances and fashion products.
With her expertise, Crystal provides readers with accurate and reliable information to help them make informed decisions about the brands and products they use every day. When she's not researching or writing, Crystal enjoys cooking and exploring the latest fashion trends.