Like any other TV, you may also have to face some problems if you have a Vizio TV, which can be annoying and spoil your day instantly.
But luckily, these are just trivial problems that can be resolved by just following a few simple steps.
The common Vizio TV Problems are a blank screen, remote control issues, and screen partial dark or flickering and sound issues.
However, most of the problems are easy to fix. So, you do not need to panic; we will provide different effective troubleshooting steps like detecting faulty parts, tuning your TV, and updating settings.
Keep reading this Vizio TV troubleshooting guide to find out how to fix these issues with simple DIY tips.
Vizio TV Problems & How to Troubleshoot Them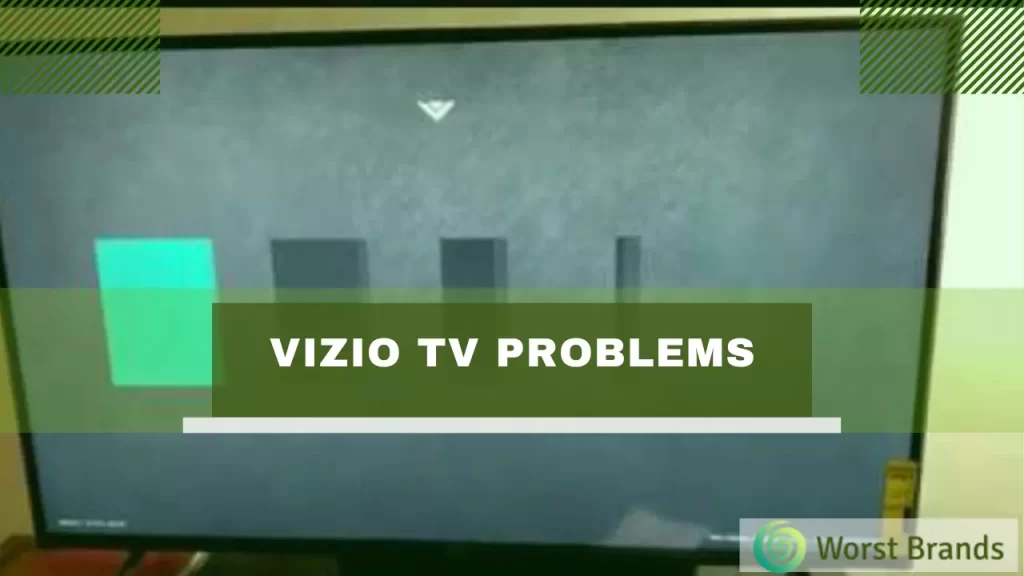 Here is the list of the most commonly occurring problems that many users face on their Vizio TVs.
Vizio TV shows only a blank screen
Remote control issues
"No signal" or "tuner has not been set up" error
Vizio TV Wi-Fi connection problem
Vizio TV is having sound issues
TV has a partially dark screen
Vizio smart cast is not working
TV screen flickering or blinking
Vizio TV is not turning on
We will discuss and recommend each problem and its possible solution in detail.
1. Vizio TV Shows Only A Blank Screen
A blank black screen is the most common problem reported by Vizio TV users.
If you turn on your TV and you just see a completely blank screen even if you have restarted your TV, then it may be because of one of the following problems:
The problem may be related to the power supply inside your Vizio TV.
Another possible issue may be a faulty backlight converter or other parts relating to the display.
It may result from a faulty T-com board, which produces individual pixels and frames on your TV screen.
The only option you are left with is to replace the faulty components.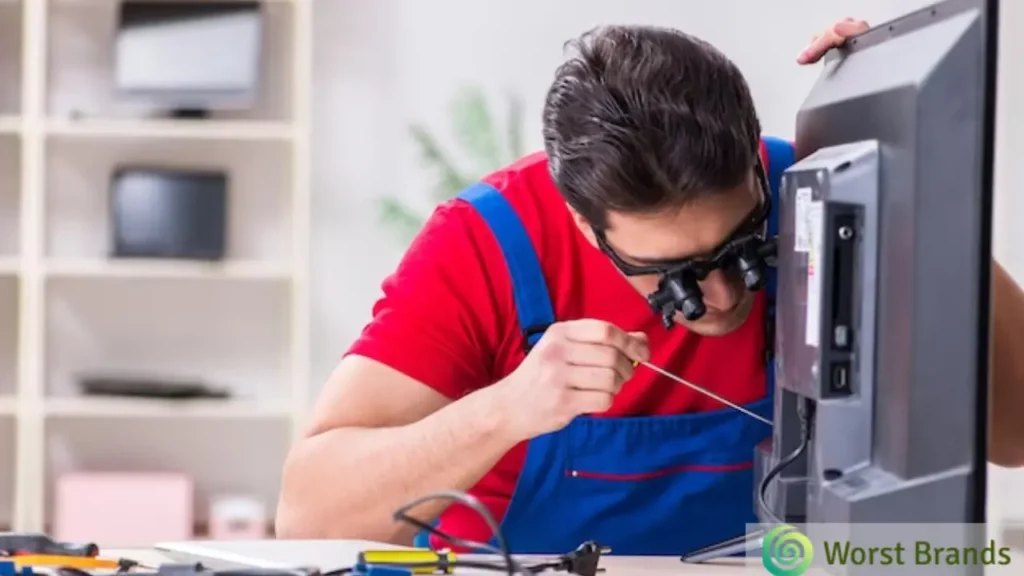 2. Remote Control Issues
Vizio remote controls are prone to certain issues and are a weak point for Vizio TV.
To troubleshoot the Vizio remote, try the following steps:
First of all, you should check the batteries and replace the batteries with new ones to see if the problem persists.
If the problem still exists, it is also possible that it might have occurred because of dampness or shock, which causes damage to its internal parts.
A faulty IR sensor or loose wires may also limit the ability of the remote to function properly.
Power cycle your remote to drain any electrical residue held in the remote. First, remove the batteries and hold the power button on the remote for a minute. Reinsert the batteries and check if the remote is working or not.
Check for any pressed button or physical damage to the remote.
But don't worry, you can order a new remote from Vizio at an affordable fee.
You can also temporarily download and use your smartphone's Vizio remote control app to operate your Vizio TV.
3. "No Signal" Or "Tuner Has Not Been Setup" Error
Error messages can be annoying but are not hard to fix.
If you are receiving messages like "No signal," "Tuner has not been set up, "or "No channels in the master list" on your Vizio TV screen, you need to follow these steps.
Ensure all cables are connected properly to the TV and the input devices.
Check that the input device is turned on; many error messages can be resolved simply by turning on the device.
If you are using the antenna and coaxial cable from the wall or a satellite box connected to the TV, press the input button on the TV remote and make sure that the input selected is TV input. If the input button on the remote is not selected, press it until the TV or DTV option is selected. You may receive a message that Tuner has not been set up; simply press OK to scan. It will scan all the channels in a few minutes.
4. Vizio TV Wifi Connection Problem
Vizio TV not connecting to Wi-Fi is associated with an underlying problem either with your Wi-Fi router or Vizio TV.
To diagnose whether the problem is with the Wi-Fi router or TV, you first need to connect any other device to the same Wi-Fi router; if Wi-Fi connects to the other devices, then the problem resides in your Vizio TV.
The next step is determining why your Vizio TV is not connecting to the Wi-Fi router. For this purpose, try the following steps:
Try disconnecting any other device from your Wi-Fi router and connecting your TV to Wi-Fi again to see if the problem persists. If your TV connects to Wi-Fi this time, your network is congested. Try disconnecting other devices to maintain a stable connection.
If your Wi-Fi router is dual-band, try moving your TV to 5 GHz bandwidth.
Another simple problem for Vizio TV not connecting to Wi-Fi is the distance between the Wi-Fi router and the TV. Try moving the TV and router closer to see if Wi-Fi connects to your TV.
5. Vizio TV Has Sound Issues
Sometimes, you may face a condition where your TV display is normal but has sound issues. If you are having such issues, try considering the following steps:
Ensure your TV isn't on mute and its volume is above zero.
Ensure that all the wires and connections of your TV are well-fitted.
If none of these methods work, there is most likely some issue with your internal speaker. You have to consult a technician to resolve this issue.
6. TV Has A Partial Dark Screen
Vizio TV users have complained about the partial dark area or backlight flashing problem, which can happen due to LED strips, open circuit light bulbs, or dry soldering of cable connectors.
Long time usage of TV can cause a high temperature in the backlight module, and you can solve this problem by these steps.
Replace the LED strips if the LED light bulbs short circuit and cause the LED driver board to burn.
Re-solder the connection pins and ensure the socket fits into the connector properly if the LED strip has an issue with dry soldering pins.
Sometimes socket and connector need to be glued to compaction.
If the LED open circuit has burned out, the problem must be resolved by replacing the LED strips.
7. Vizio Smartcast Is Not Working
Vizio Smart Cast is Vizio's built-in operating system for streaming movies, TV shows, and music and browsing the internet.
The problem with your Vizio Smart Cast could be because of a simple glitch in the software or because of substandard settings of your network.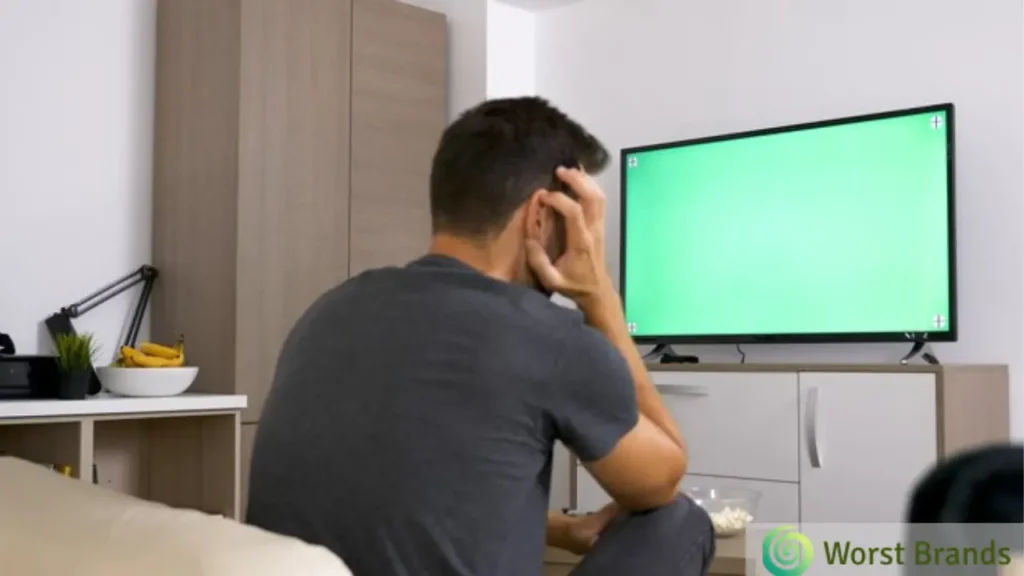 Try the following steps to solve the problem:
The problem with your Vizio Smart Cast can be simply resolved by power cycling, which means restarting the module completely to erase its temporary configurations.
Check with another network to see if the problem is resolved.
Do a factory reset on your Vizio Smart Cast TV if the problem still persists.
8. TV Screen Flickering Or Blinking
You might experience a blinking or flickering screen on your Vizio TV.
This problem is not so complicated and can be resolved by just one of the following simple steps:
The most likely reason for such a screen is loose-fitted plugs and connections. Ensure that all the connections are tightly fitted.
You can also look into advanced video settings. It is possible that some effects may be the cause of this problem. Disable all effects to see if blinking disappears.
9. Vizio TV Not Turning On
If your Vizio TV does not turn on, then it may be a consequence of loose-fitted connections or faulty components in your Vizio TV.
To resolve this issue, try the following steps to diagnose the culprit of the underlying problem:
First of all, check whether all the connections are tightly fitted because loose connections with the power outlet can hamper its ability to function.
If your Vizio TV still does not turn on, it may signify a faulty or damaged component inside the power supply. In this condition, you have to take your Vizio TV to an authorized repair center to diagnose the actual problem.
Conclusion:
Vizio TV Troubleshooting is a fairly simple process, and most problems can be resolved with a basic knowledge of the TV and some simple steps.
We have provided you with the steps to fix common Vizio TV problems.
If you continue to have problems with your Vizio TV, you should take it to an authorized repair shop, where they will diagnose and fix it. Or, you should contact to Vizio Support Team.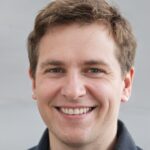 Steven Settles is a professional content writer with over 7 years of experience in writing for different niches, including brand reviews, technology, fitness, and more.
Currently, he is working as a content writer for WorstBrands, where he provides insightful reviews of different products, including home appliances, outdoor gear, fashion, and kitchen products. In his free time, Steven enjoys traveling and exploring new places.